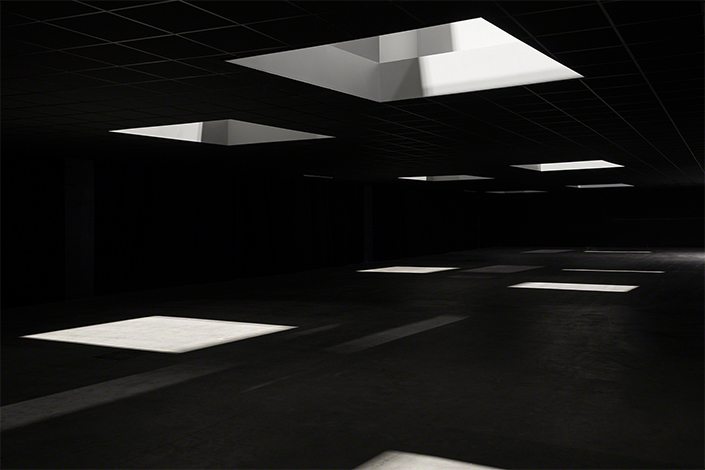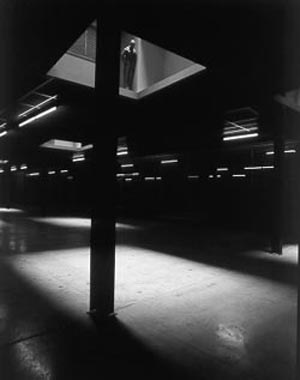 Double Bind Tate 2001
In 2001 legendary sculptor Juan Muñoz had just launched his biggest work, Double Bind, in the newly opened Tate Turbine Hall when his career was cut short by his unexpected death at the age of just 51. Now, 16 years later, the extraordinary new home of Spanish industrial foundation PLANTA has opened with a jaw dropping installation of the piece, and FAD was there to see it.
Juan Muñoz is regarded as one of the leading contemporary sculptors of the late 20th century and the monumental installation Double Bind is considered to be his masterpiece, the culmination of his expression as an artist. The work was originally created for Tate Modern in 2001, the second ever commission for the Turbine Hall series and was on display from 12th June 2001 – 10th March 2002. On Tuesday 28th August 2001, just two months after the opening of his most important work Juan Muñoz died from a stomach haemorrhage.
Muñoz was renowned for his sculptural works, in which he situated the human figure within elaborate or complex architectural settings. These were created using elements such as patterned floors, staircases and balconies. Then, by a highly considered placement of the figures, Muñoz enticed the viewer into an engagement with the implied dramas unravelling within. The architectural features, such as the shafts and the balcony in Double Bind, also serve as metaphors, particularly the balcony which, in Muñoz's art, operates as a form of threshold between spectator and performer, past and future and subject and object.
It is with great sadness that I have learned of the unexpected death of Juan Muñoz from a stomach haemorrhage on Tuesday 28 August 2001.
Born in Madrid in 1953, Juan Muñoz was a distinctive figure within a generation of European artists whose work has significantly extended the language of sculpture.

His figurative art drew on Spanish tradition, but was informed by an understanding of modernist practice. It evolved steadily over a twenty year career and was much admired by his fellow artists, especially sculptors in Britain, where Muñoz studied from 1976-80.

His work has been included in many solo and group exhibitions including at the DIA Center for the Arts, New York (1996), Documenta 9, Kassel (1992) and the Venice Biennale (1997). A major touring retrospective of his work is due to open in Washington DC in October 2001.

His last haunting work, Double Bind, was commissioned by Tate
Nicholas Serota
For the Tate 2001 installation Double Bind was divided into two parts. On the upper, bridge level of the Turbine Hall, the visitor saw a patterned floor beyond a balcony rail,through which two elevators rose and descended, locked in perpetual motion. The floor appeared to be pierced with a series of large black holes or shafts, some of which were illusions.
Below, the atmosphere darkened. Pools of light fell from the shafts, while the elevators glided into the subterranean gloom. Moving further into the lower space, it became apparent that the shafts above were inhabited by a cast of sculpted figures. Their expressions and actions remained unclear, as did our own role in their private drama.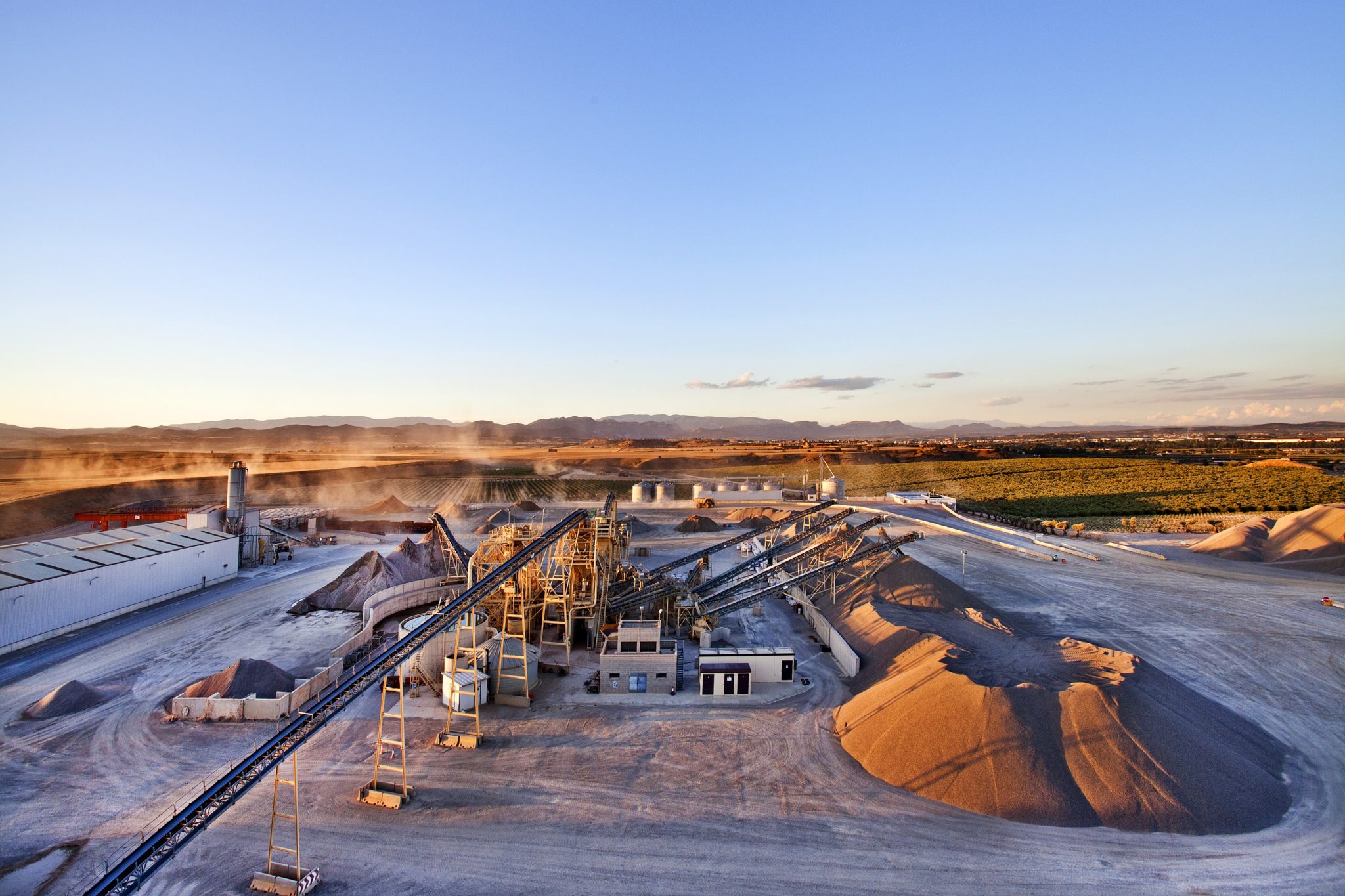 La Planta del Corb of Sorigué in Lleida
Now 16 years later Double Bind is the first installation to be presented in the extraordinary PLANTA project. Located in the vast industrial complex of La Planta del Corb of Sorigué in Lleida, and surrounded by the workers and machinery of the company, the PLANTA project is a major new initiative for contemporary art and business innovation sponsored by Sorigué and its foundation, and the scale of both its execution and its ambition are immediately visible.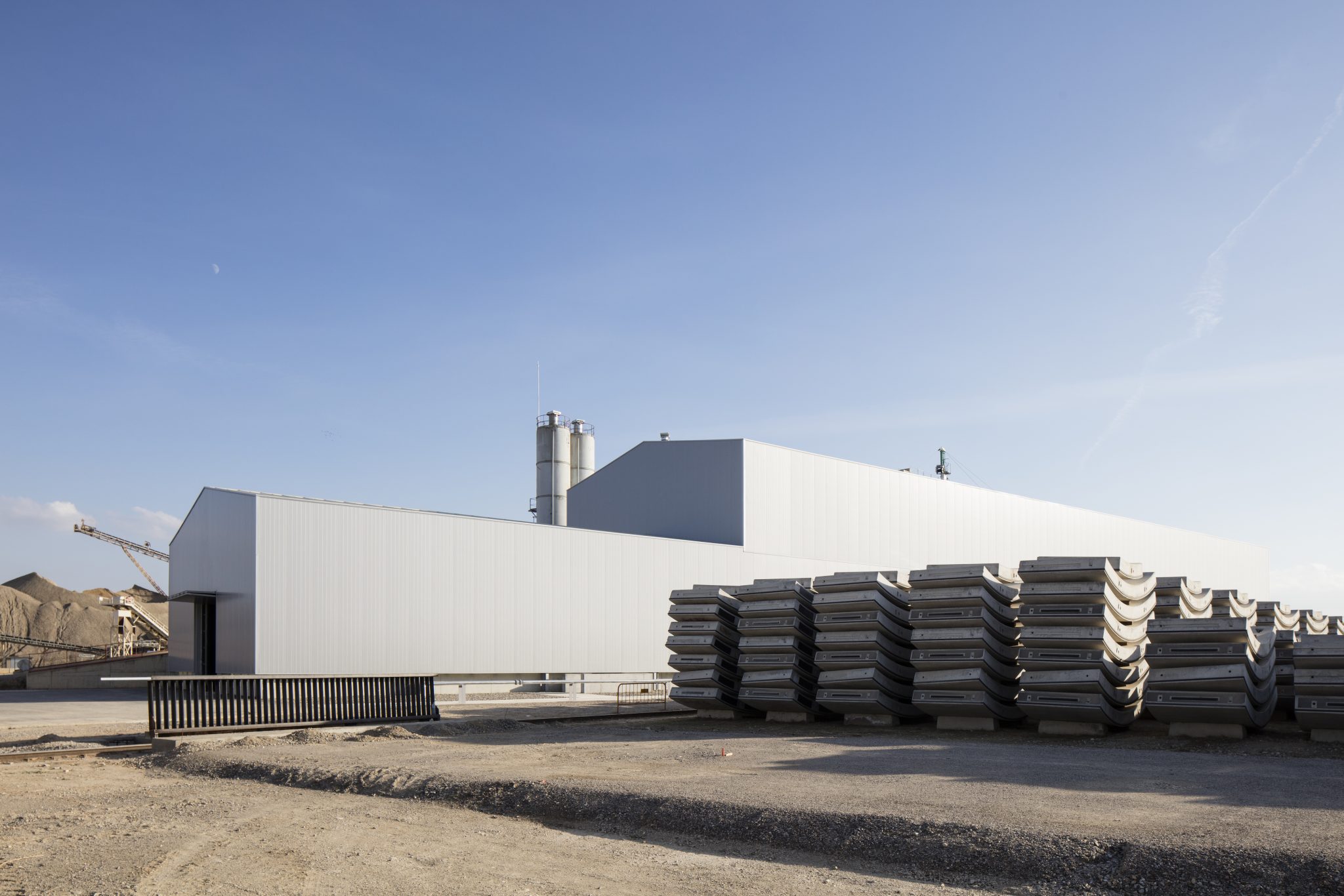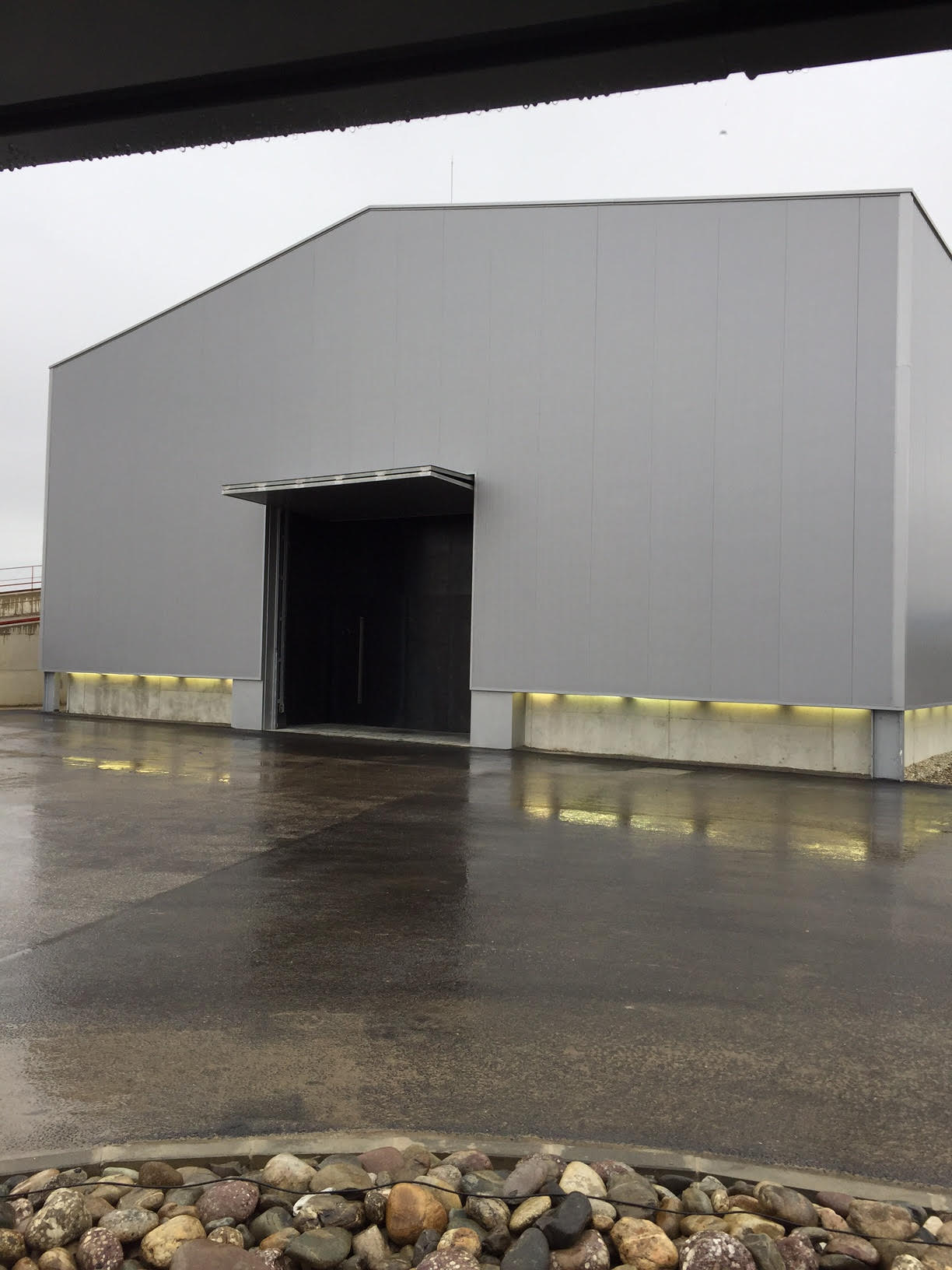 FAD flew out to PLANTA with no idea of what to expect; all we had been told was that we would see Double Bind again. What we didn't expect was that we would see an exact, and perfect recreation of the Tate Turbine Hall, complete with the Double Blind installation. Entering the space you see the Tate Turbine Hall, giant ramp and all, but uencumbered with commerciality; no shop, no ticket sales, just pure art as it was meant to be seen. It's an unforgettable experience, and one that connects you to the work in a way that influences even those intimately familiar with the work. James Lingwood the original curator of Double Bind Says
" This feels very much like the original work, but feels more complete in it's own space"
You can see Double Bind how it was meant to be seen Darkness below and the light above. Influenced by the Double Bind Theory of anthropologist Gregory Bateson.
You can now book a visit to Double Bind via the PLANTA website. PLANTA is open three days a week.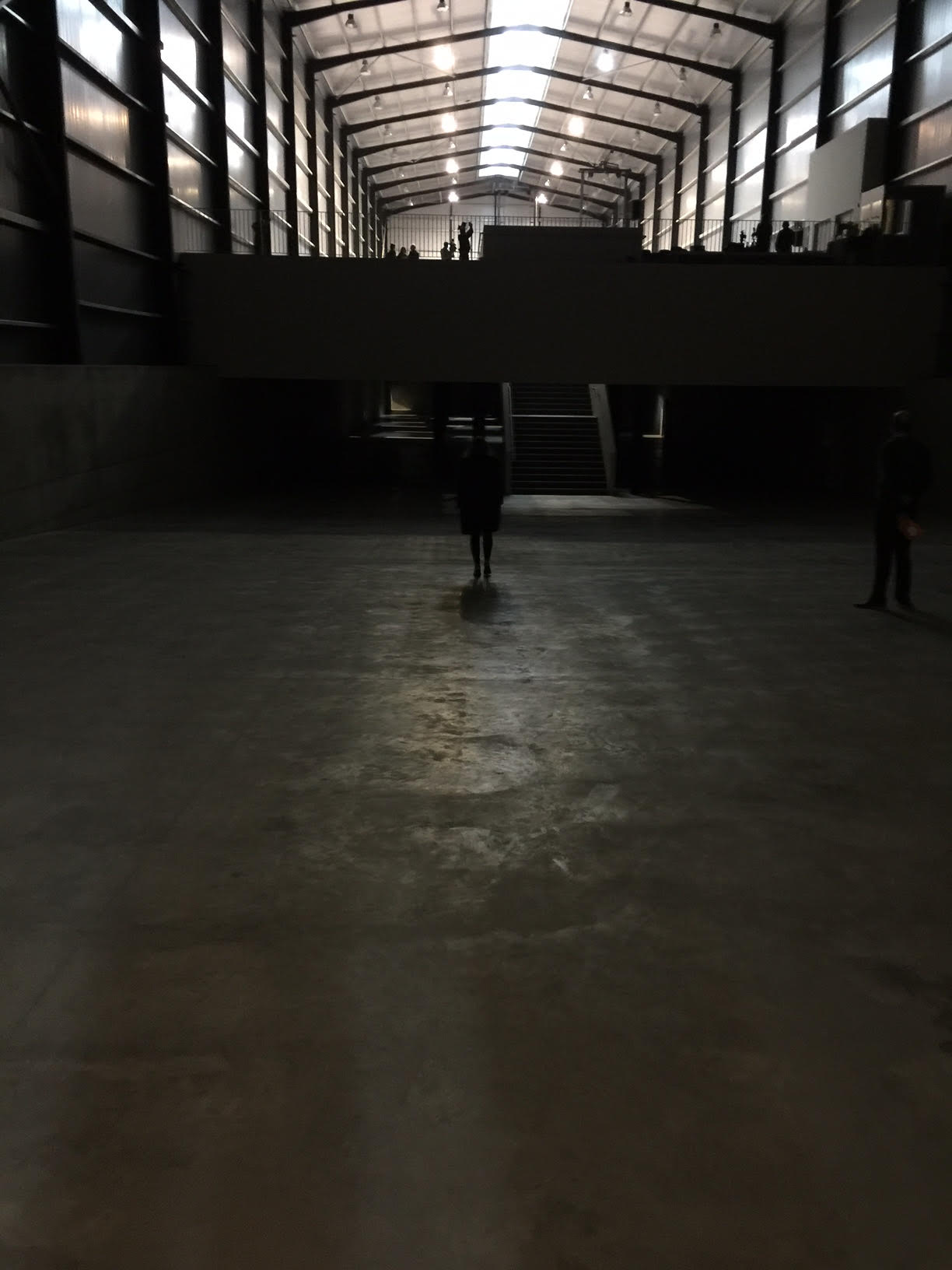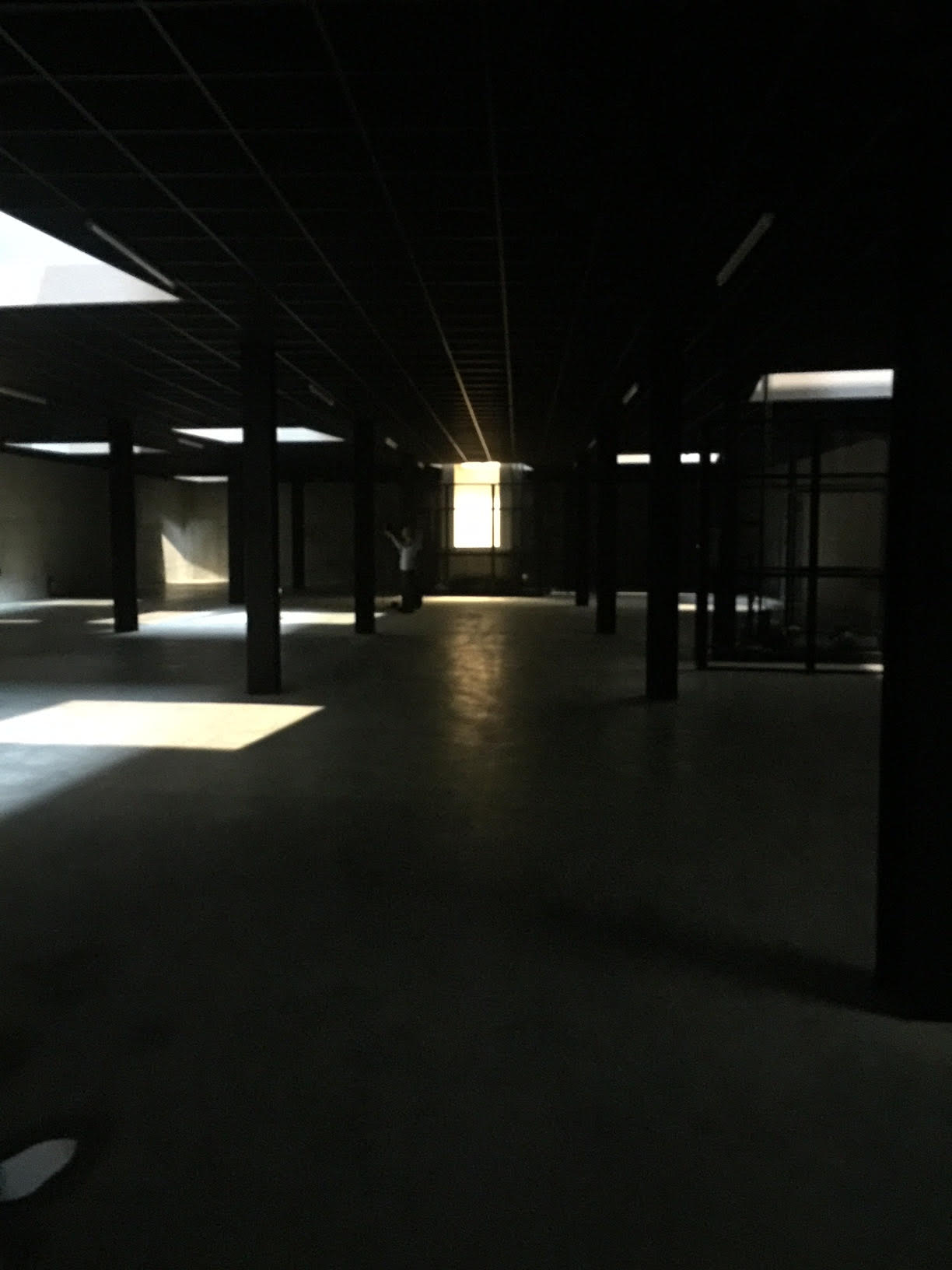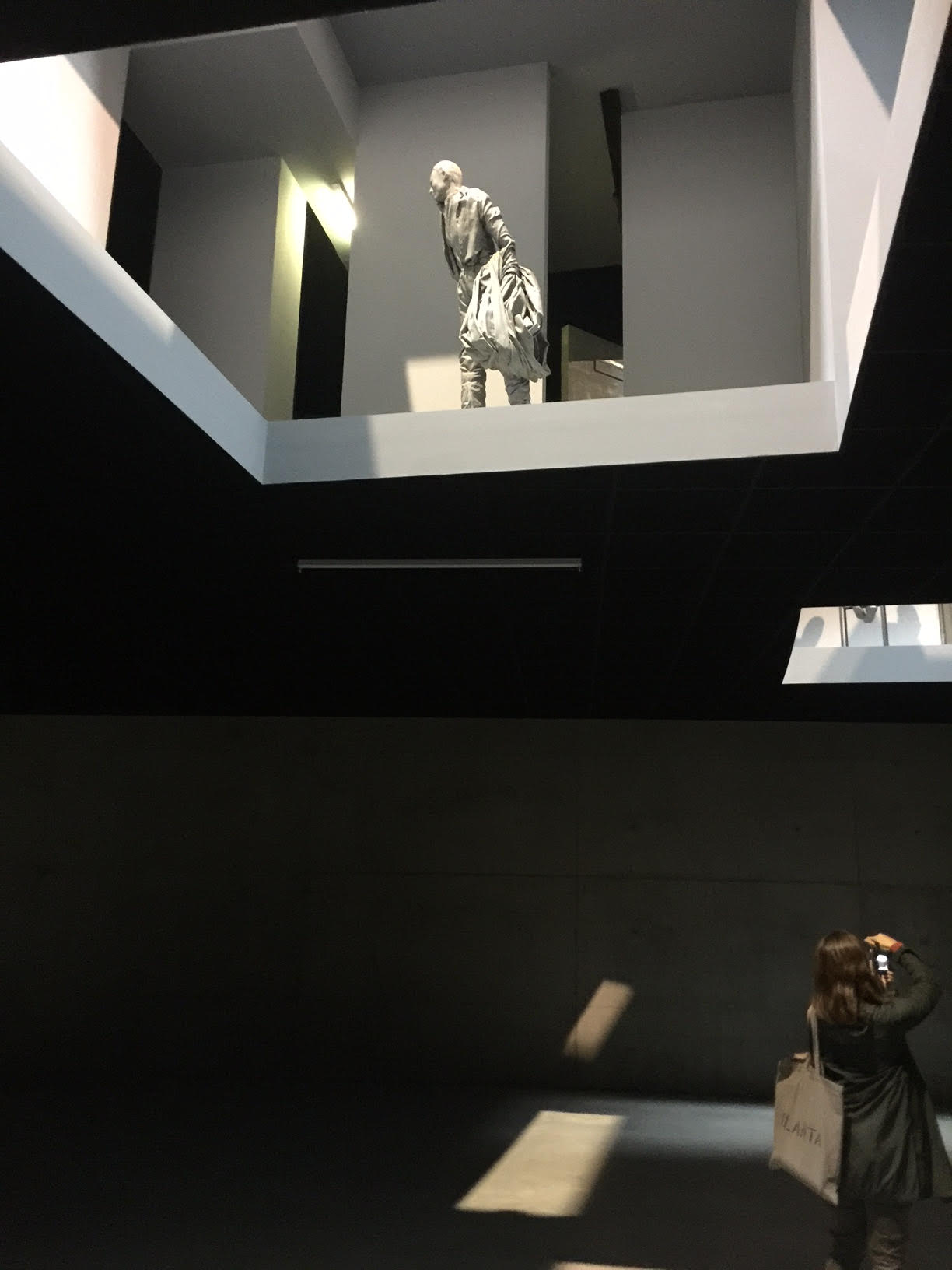 PLANTA aims to present large scale works by leading international artists, alongside extensive documentation and learning resources for a new public. In the coming months and years following Juan Muñoz, PLANTA will show work by William Kentridge in Spring 2018 followed by Bill Viola and then Wim Wenders.
www.fundaciosorigue.com/planta-project/
About The Artist
Juan Muñoz (1953-2001), born in Madrid, is regarded as one of the leading artists in contemporary sculpture of the late 20th century. During the twenty-year period of his artistic activity, Muñoz, who liked to describe himself as a storyteller, chose sculpture as his preferred medium, though he often took an interest in drawing, writing, performance and sound.
In 2000, he was awarded Spain's major Premio Nacional de Bellas Arts in recognition of his work. Numerous solo exhibitions have been mounted of Muñoz's work internationally. These include Stedelijk Museum in Amsterdam/Van Abbemuseum in Eindhoven (1991), Instituto Valenciano de Arte Moderno (1992), Irish Museum of Modern Art in Dublin (1994), Isabella Stewart Gardner Museum in Boston (1995), Museo Nacional de Reina Sofía in Madrid (1996), Hirshhorn Museum and Sculpture Garden in Washington, D.C. (1997), and Tate Modern (2001). At the time of his death he was about to open a retrospective at the Hirshshorn Museum in Washington DC, which opened posthumously and travelled to the Art Institute of Chicago and the Los Angeles Museum of Contemporary Art. A major posthumous retrospective of his work was mounted in 2008 at Tate Modern and travelled to the Guggenheim Bilbao and the Reina Sofia in Madrid. His work has also been included in the Venice Biennale (1986 and 1997), Carnegie International (1991), Documenta 9 (1992), and Sydney Biennale (2000). juanmunozestate.org
About PLANTA
The PLANTA project is located in the industrial complex of Plana del Corb of Sorigué in Lleida in Northern Spain. Conceived to drive the exchange between creative talent and business innovation, the project was selected by Rem Koolhaas as a Collateral Event at the 14th International Architecture Exhibition at the Venice Biennale. Future plans include the development of a new 7,500 sq metre museum and observatory space designed by Ábalos + Sentkievicz Architects (AS+).
The Sorigue Foundation was established in 1985 by Julio Sorigué and Josefina Biasco, founders of the Sorigué engineering and construction company. The Foundation is active in a number of social welfare projects in the region and is a strong supporter of culture. This includes the creation of a contemporary art collection, today considered one of the most important in Spain, which includes more than 450 works of contemporary art including painting, drawing, photography, new media and sculpture. In 2015, the collection was awarded the "Arte y Mecenazgo" (Art and Patronage Award), by the "La Caixa" Foundation. And in 2017 it was recognized with the Premio GAC al Coleccionismo. The PLANTA project unites the social responsibility programme of Sorigué combining art, with architecture, landscape, science, knowledge and enterprise.
www.fundaciosorigue.com
Categories
Tags