Stan Douglas, Win, Place or Show, 1998, collection De Pont Museum
All these artists in Tilburg, whats going on? They are all here for an exhibition that celebrates the vision and legacy of J.H. De Pont. ReView is a group exhibition that brings back select artworks from De Pont's exhibition history and offers a look at the beginnings of the 25­ year­ long story of the museum.
Thanks to the legacy of the attorney and businessman J.H. De Pont (1915–1987), a Tilburg native, Museum De Pont has been financially independent for 25 years. When Hendrik Driessen was appointed as the Director of the newly established foundation for the museum in 1989, neither a collection nor a building for De Pont existed yet. The initial acquisitions, shown in the 1992 opening exhibition titled The Opening, immediately revealed the young museum's ambitions.

Hendrik Driessen, Director of De Pont Museum, 2017.
When the museum first opened, De Pont's collection included about ten works by only three artists, but already among them were the characteristic stone circle by Richard Long and The First People by Marlene Dumas. Now the museum owns more than 700 works by roughly eighty different artists.


The Opening in 1992, Museum De Pont, Tilburg.

A number of them – such as Berlinde De Bruyckere, Thierry De Cordier, Anton Henning, Roni Horn, Anri Sala, Fiona Tan, Rosemarie Trockel and Luc Tuymans – were introduced to the Netherlands by De Pont or had their first major exhibition here. We have never aimed, though, to be 'the first' with anyone's work; yet we are just as unlikely to avoid experimentation. For the years to come, too, our policy will continue to focus on a well-considered development of the collection, based on the condition that each intended acquisition forms a real addition to, and can contribute to the 'dialogue' with, the works already present. If we succeed in this, the contact with you, our valued visitor, will surely remain meaningful.
Hendrik Driessen, director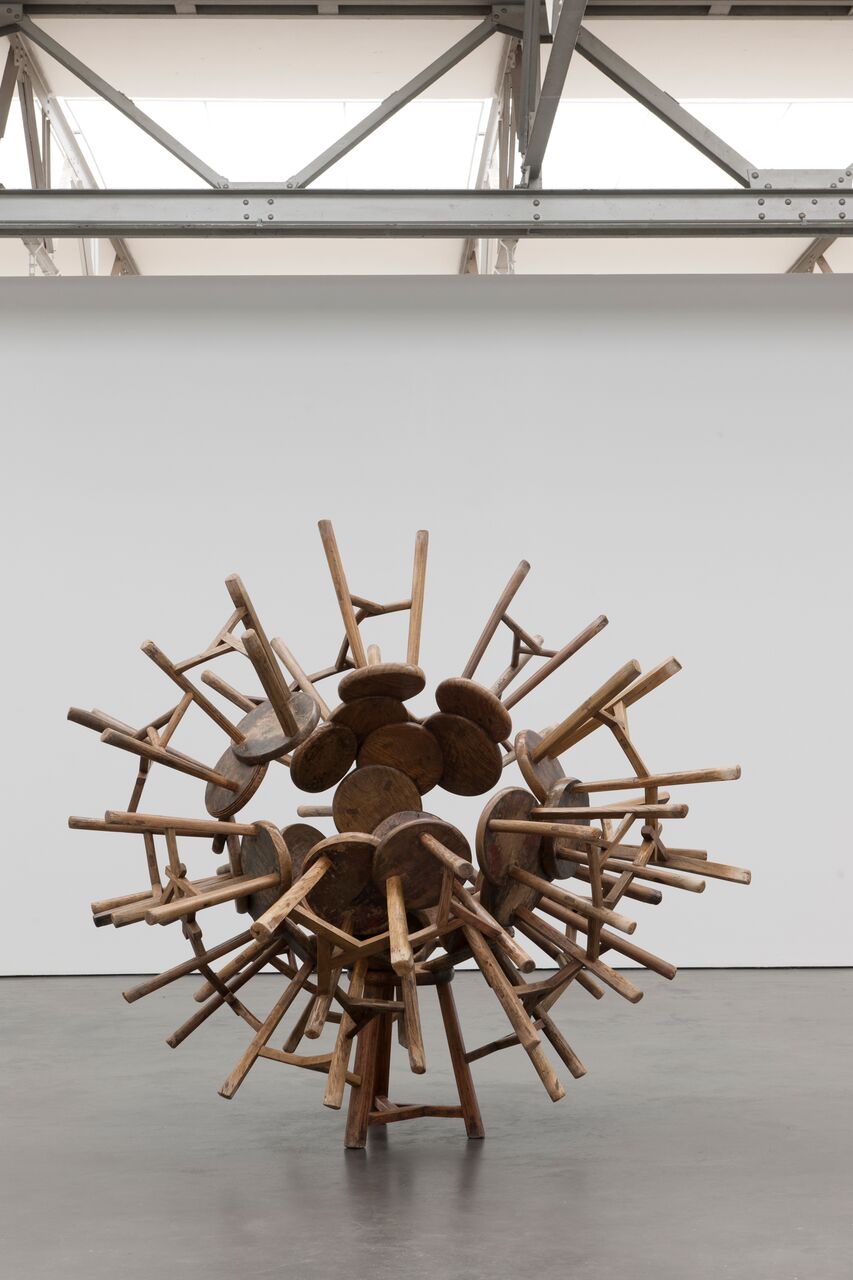 Ai Weiwei, Grapes, 2010, collection De Pont Museum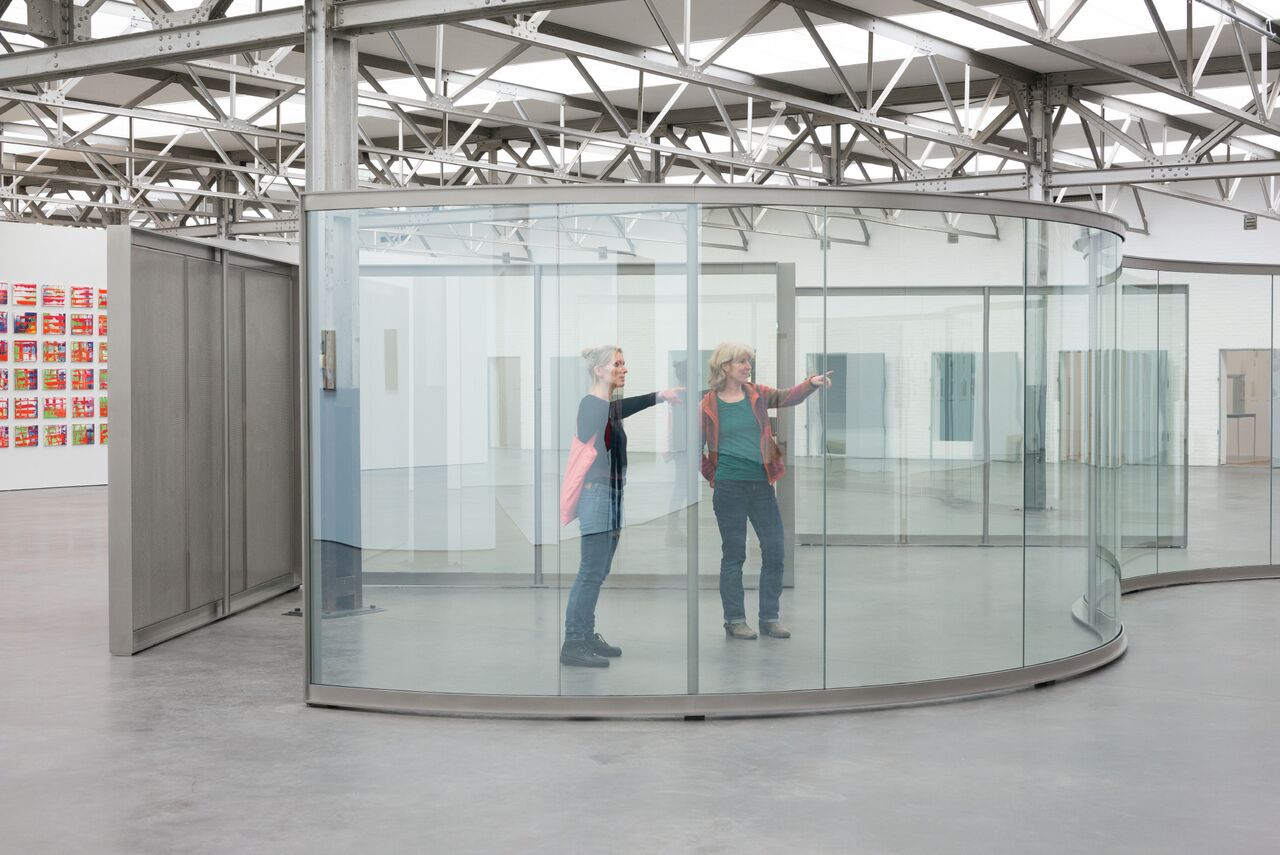 Dan Graham, Promenade, 2013, collection De Pont Museum

Gerhard Merz, Glas Staal Beton, 1992, collection De Pont Museum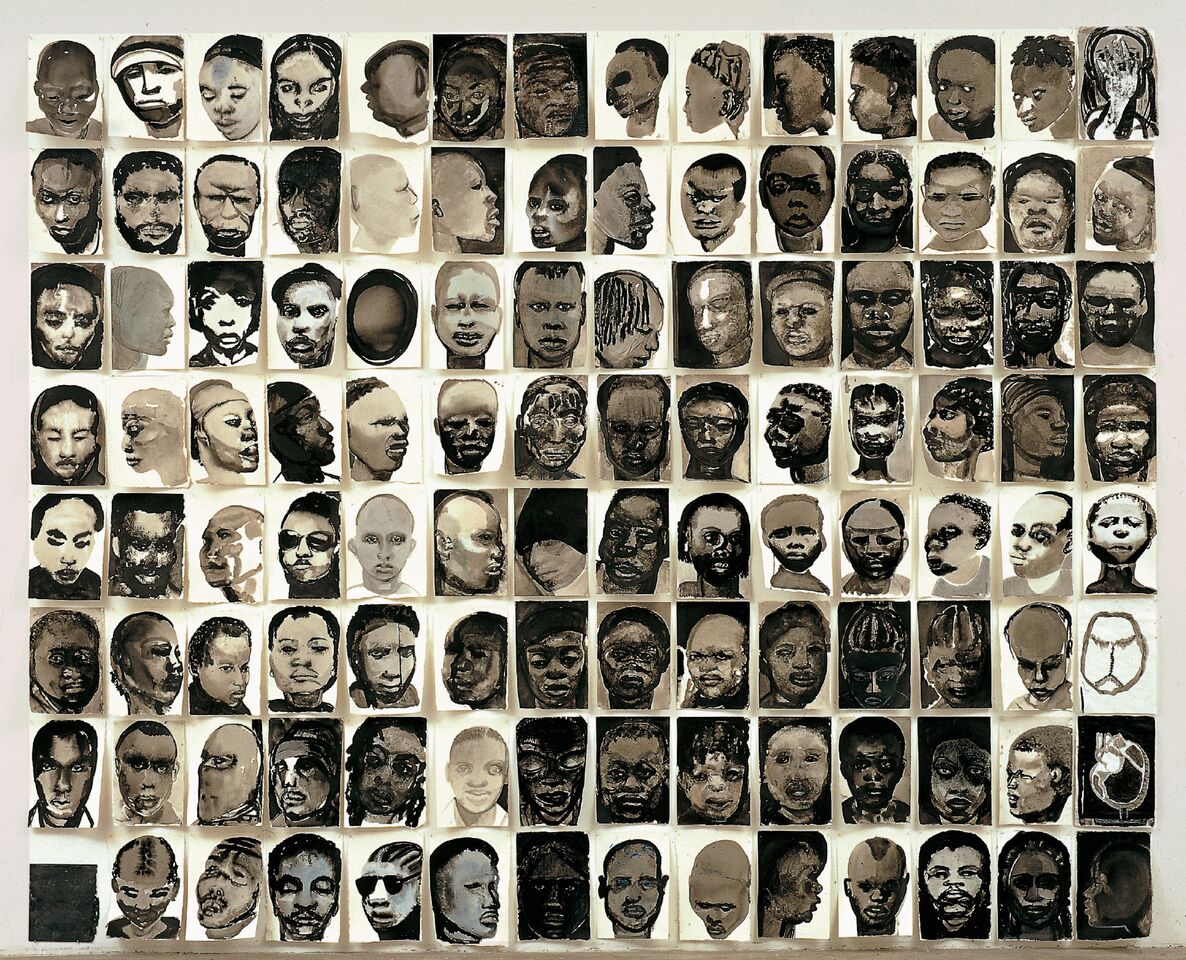 Marlene Dumas, Black Drawings, 1991 1992, collection De Pont Museum
While works purchased by De Pont become part of the collection, those on loan return to the respective artists or owners at the close of an exhibition, and these guest­works also form an important part of De Pont's story. In the anniversary exhibition, ReView, a number of these works (the majority of which are now included in other museum collections) will return for a brief visit. In this way, ReView offers a reunion of old friends and a renewed encounter between the art and its audience.
ReView celebrates the adventure of collecting. At De Pont, collecting has meant carefully building the museum's DNA, which is developed and given further significance with every acquisition and presentation. The members of De Pont's staff make studio visits, attend art fairs and exhibitions and cultivate relationships with artists, aiming not to be distracted by trends but letting themselves be guided by the eye and the heart. Just as in a family, close relationships and fascinating conversations – even tensions – arise among the works in the collection; not to mention a newcomer looking for its place.
This exhibition offers a glimpse of De Pont's history. On display are several significant works from the opening exhibition, including Richard Long's Planet Circle; The First People by Marlene Dumas; and Pair Field by Roni Horn. The reconstruction of an initial 'trial installation' will be carried out specially for this occasion. Before the museum had purchased any work, even before the building was finished, Hendrik Driessen borrowed a number of artworks in order to have an idea as to how the building would function.
The first art to enter the building revealed the museum's aspirations: two paintings by Marlene Dumas from the Van Abbemuseum, as well as paintings by Marc Mulders and Rob Birza. These works are now being brought together again in ReView, making visible the initial ideas and dreams for De Pont for the first time.
Furthermore, several of Thomas Schütte's Grosse Geister will be coming to visit their relatives in Tilburg. Also taking part in the celebration is the iconic Jeff Wall photograph Milk and Rosemarie Trockel's 1992 work, Untitled (produced specifically for one of De Pont's wool­storage spaces), as well as large installations by Ai WeiWei, Christian Boltanski and Robert Therrien.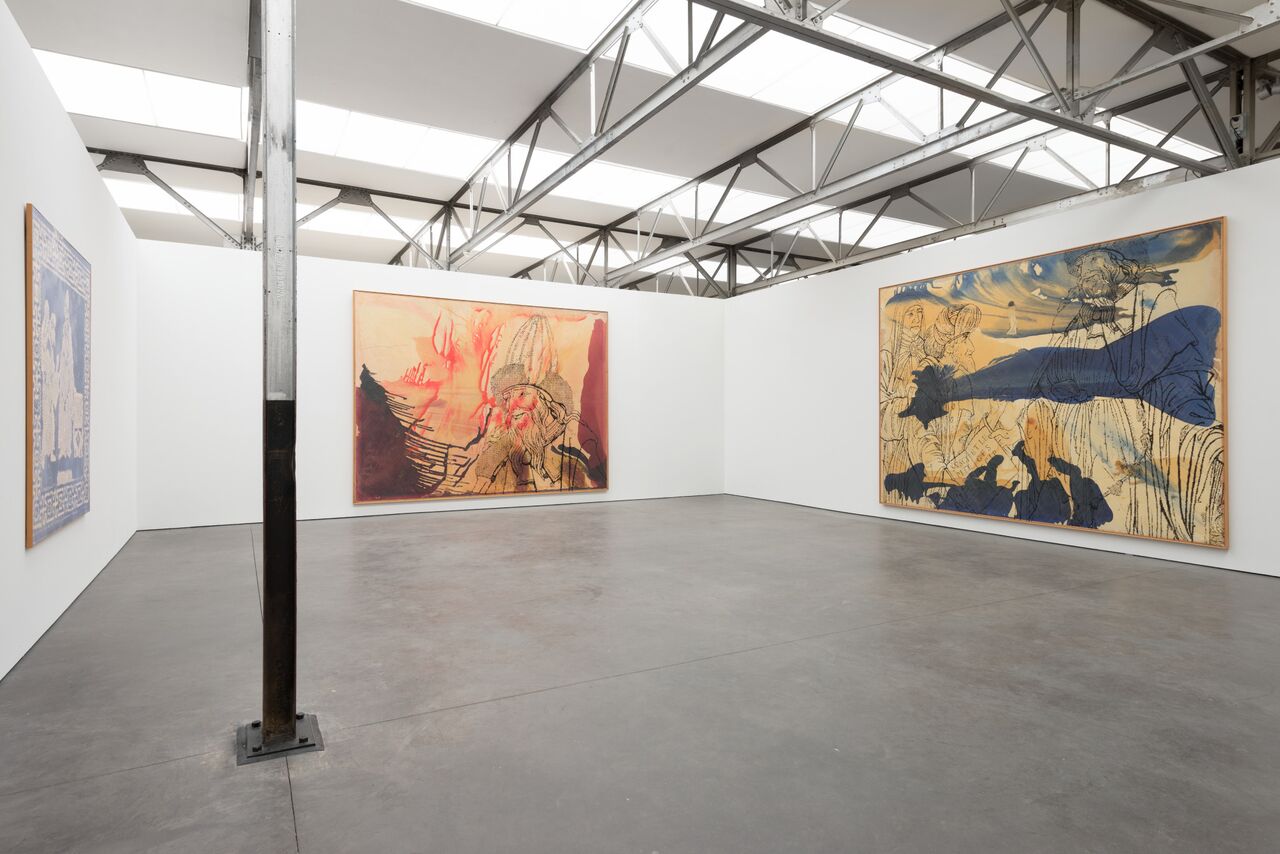 Sigmar Polke, Hermes Trismegistos, 1995, collection
The anniversary exhibition promises an affectionate reunion. Long­time visitors will have a new chance to see iconic artworks that were once shown in Tilburg, while others can become acquainted with the important pieces that contributed to the development of Museum De Pont.
ReView – Anniversary Exhibition September 2017–18 January 2018 Museum De Pont Tilburg, the Netherlands
www.depont.nl

Installation view of exhibition ReView, De Pont Museum, Tilburg, the Netherlands, 2017. Photo Peter Cox, Copyright De Pont Museum.

Installation view of exhibition ReView, De Pont Museum, Tilburg, the Netherlands, 2017. Photo Peter Cox, Copyright De Pont Museum.

Installation view of exhibition ReView, De Pont Museum, Tilburg, the Netherlands, 2017. Photo Peter Cox,

Installation view of exhibition ReView, De Pont Museum, Tilburg, the Netherlands, 2017. Photo Peter Cox, Copyright De Pont Museum.
About Museum De Pont
The museum was named after attorney and businessman Jan de Pont (1915– 1987), whose estate provided for the establishment of a foundation to promote contemporary visual art. De Pont is housed in a former wool spinning mill, transformed by Benthem Crouwel Architects into a space where contemporary art can be seen at its best. The vast, light main area of the monumental old factory and the intimate 'wool storage rooms' constitute a beautiful environment for the many works of art that De Pont has collected since opening to the public in September 1992.
From the start, one aim of the museum has been to build a collection that concentrates not only on the breadth, but also represents the depth of important artists of our time. The museum strives to own at least one key work by any artist within its collection in which the specific and underlying interests of that artist's oeuvre converge.
A new wing extending into part of the museum's garden, was openend in 2016 and offers space for film, photography and video art, as well as for a café with a lounge (complete with fireplace!) and outdoor terrace. Key artists represented in the museum's collection include Christian Boltanski, Tacita Dean, Marlene Dumas, Roni Horn, Anish Kapoor, Richard Long, Sigmar Polke, Gerhard Richter, Thomas Schütte, Rosemarie Trockel, Luc Tuymans, Bill Viola, Mark Wallinger and Ai Weiwei.
Wilhelminapark 1, 5041 EA Tilburg
Route: De Pont is located at the heart of Tilburg, approximately one hour from Amsterdam or Antwerp by car or train. www.depont.nl
About Mark Westall