Art critic Tabish Khan brings you the top art exhibitions to visit this week. Each one comes with a concise review to help you decide whether it's for you. All are closing soon.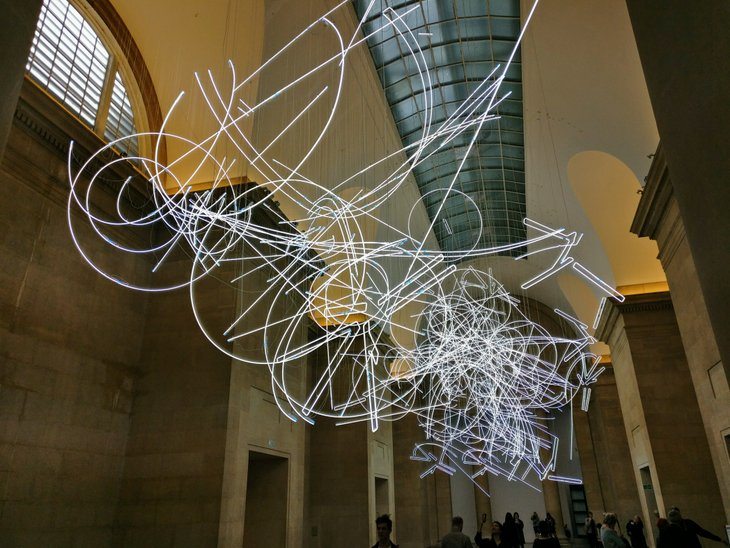 Cerith Wyn Evans: Forms in Space … by Light (in Time) @ Tate Britain
The latest installation in the main hall (Duveen galleries) looks like there are doodles scrawled in neon hanging in mid-air. This suspended neon installation is by Cerith Wyn Evans looks fantastic and its contrast with the linear architecture of the Tate is perfect. Until 20 August.
Ashley Bickerton: Ornamental Hysteria @ Newport Street Gallery
Snakes serve as self-portraits of the artist, there are sharks suspended from the ceiling, and a blubbery nude sat atop a scooter. It's all completely over the top, filled with satire looking at politics and consumerism. This exhibition is completely mad, but it's brilliant fun. Until 20 August.




The Art of the Collector @ Halcyon Gallery
This exhibition is inspired by great art collectors of the past, but that's just the excuse to display a fantastic range of works by Picasso, Andy Warhol's pop prints of Marilyn Monroe and Chairman Mao, Joan Miro's colourful abstract paintings and Marc Chagall's dream-like figures. It's a high quality collection all of its own. Until 20 August.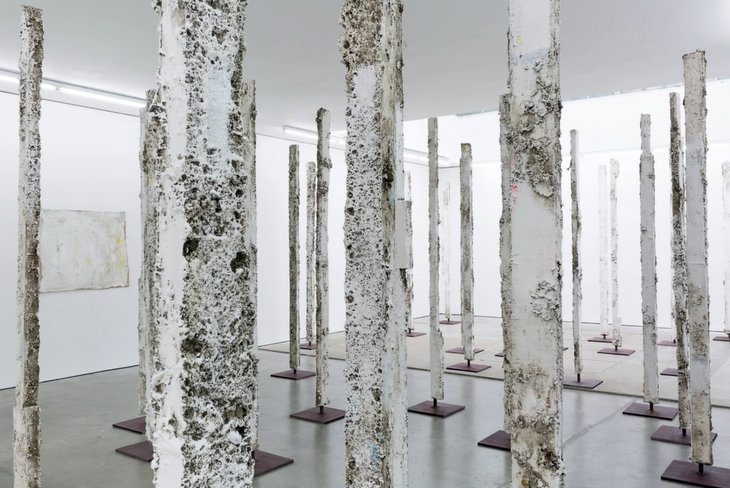 Jodie Carey: Earthcasts & Zsofia Schweger @ Edel Assanti
Two very different exhibitions, but both very impressive aesthetically. Jodie Carey has cast 50 pillars that looks both industrial but also fragile. While downstairs are the clean lined pastel interiors of Schweger. Until 11 August.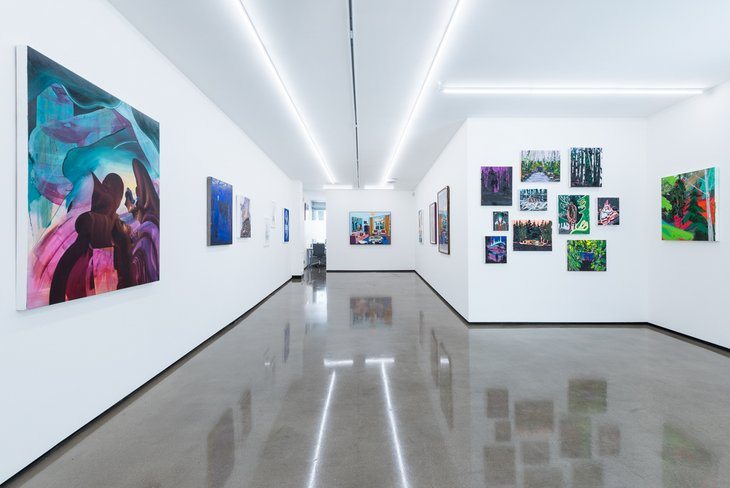 O Canada @ Beers London
It's Canada's 150th birthday this year so this gallery with Canadian origins combines painters from across its home country to present an exhibition of bright, bold and original paintings. I'm particularly a fan of the captivating landscapes painted by Kim Dorland. Until 19 August.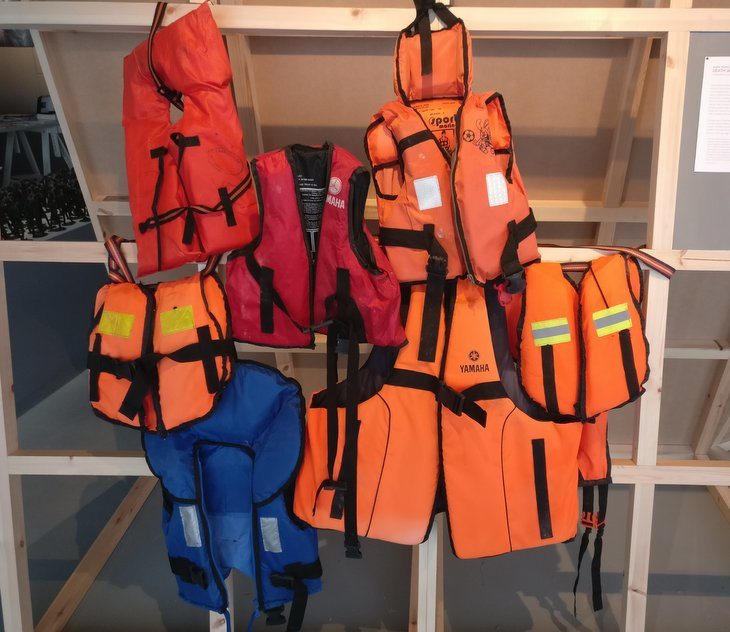 Call me by my name: Stories from Calais and beyond @ Migration Museum
The new Migration Museum opened in Lambeth with three temporary exhibitions and they are all closing soon. It's a fantastic idea to have a museum dedicated to migration and we learn all about how immigration has impacted the UK over the years and stories from the Jungle camp in Calais. Until 20 August.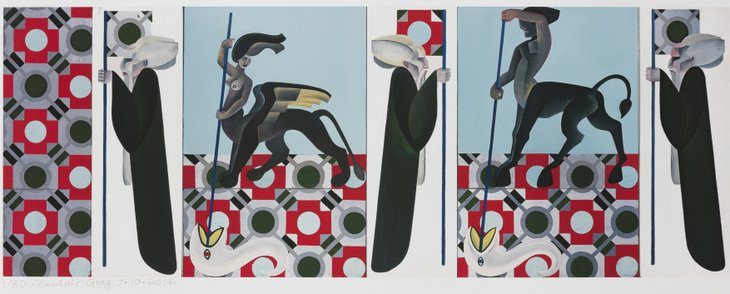 Alasdair Gray's Life in Pictures @ Coningsby gallery
Novelist, playwright, illustrator, poet and muralist. Alasdair Gray is well known in Scotland but less so down South. This exhibition brings together illustrations from his books, drawings and paintings in this densely packed show. Until 12 August.
All image copyright the artist and courtesy the gallery. Ashley Bickerton image courtesy Prudence Cuming associates.



Categories
Tags