Several current shows of paintings have taken me by surprise.

Wayne Thiebaud: 'Fall Fields', 2017
Wayne Thiebaud is a favourite of mine from American viewings: now White Cube Mason's Yard has (to 2 July) more of him than London has seen before. The gallery has been moving from YBAs towards OFPs (Old Foreign Painters), recently showing Anselm Kiefer (72), Larry Bell (77) and Park Seo-bo (86). Thiebaud, though, is 96 – but he looked none the worse for it at the opening, and this creamily typical landscape was painted this year.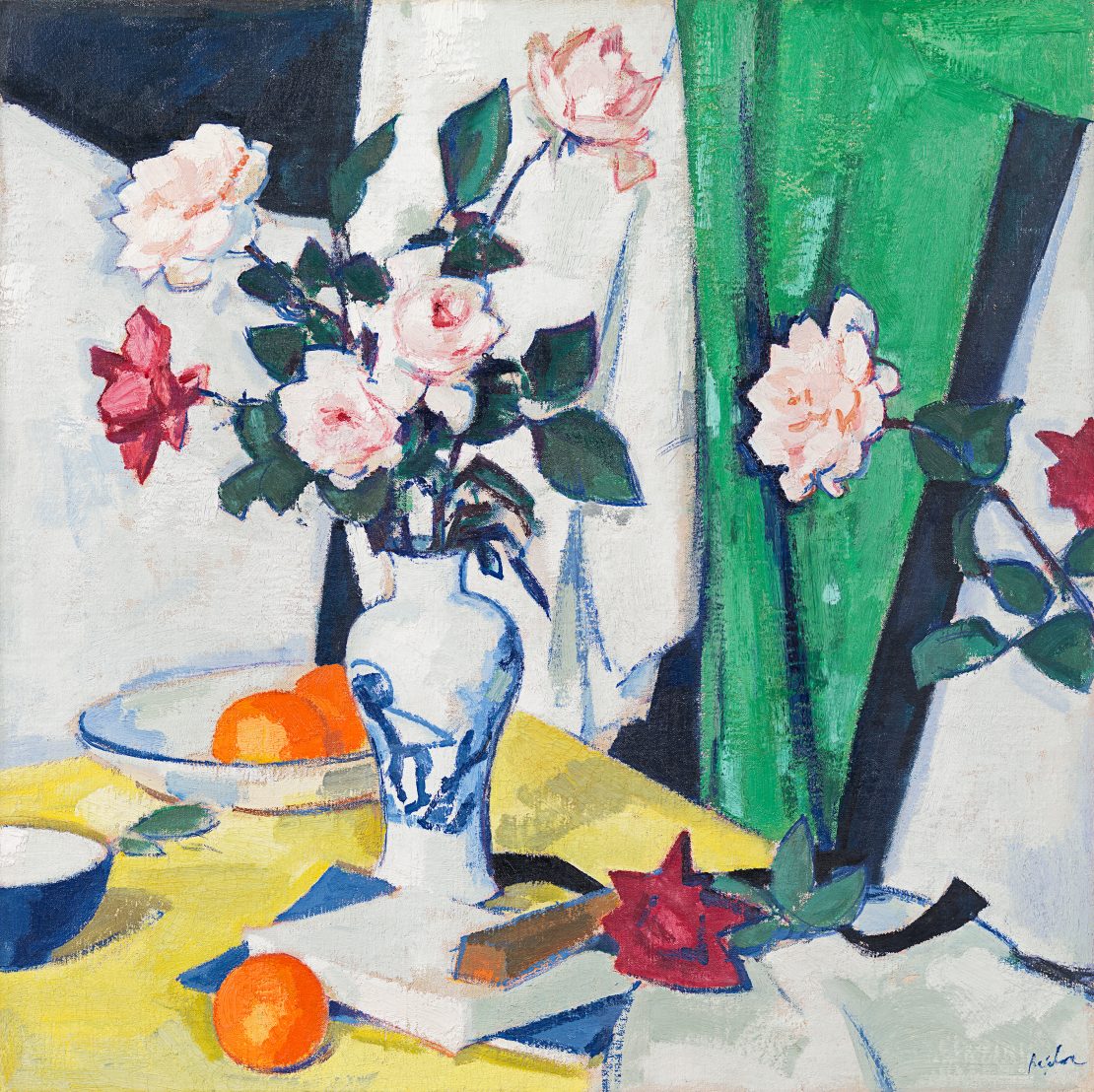 SJ Peploe: 'Still life of pink & red roses in a Chinese vase' c 1918-22
SJ Peploe would be 164 were he still alive, but that's not the surprise at Richard Green – the Scottish colourist died in 1935. Rather, it's that the gallery has managed to track down 24 very fresh-looking examples from such a popular artist, including 13 of his favourite subject of roses.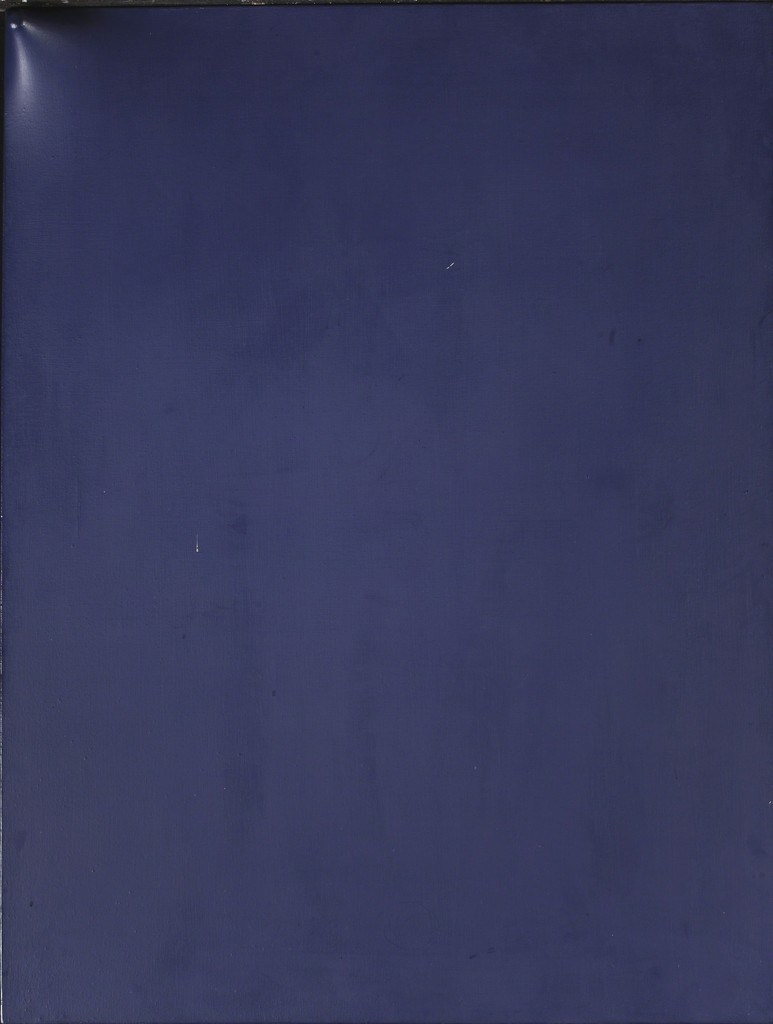 Augusto Bonalumi: 'Blue', 1970
Milan's Cardi Gallery opened a London base on Grafton Street, Mayfair a few months ago. It looks modest from outside but actually has five floors of high value, mostly Italian, work, making it much the tallest private gallery space in London! This subtle Bonalumi a la Klein has just the one tweaked corner to give the game away.
Lo Spadino: 'Allegory of the Seasons (3)', c. 1700
There's older Italian fare at Colnaghi's new rooms, most strikingly at present a set of four infectiously absurd anthropomorphic still-life paintings of the seasons by the Roman Giovanni Paolo Castelli, nicknamed Lo Spadino (1659-1730). They cheekily crank up, fifty years on, the famous manner of Arcimboldo's masterpieces with, I suppose – if 'spadino' is 'sword' – rapier wit.
Most days art Critic Paul Carey-Kent spends hours on the train, traveling between his home in Southampton and his day job in London. Could he, we asked, jot down whatever came into his head?
About Paul Carey-Kent