Art on Postcard &  Jealous Print Studios are  releasing screen print editions by Jake and Dinos Chapman, Anita Klein and Rowan Newton at The London Original Print Fair 4-7 May.
Anita Klein invited Art on a Postcard to look through her archives and decide on an image they would like to reproduce. Gemma Peppé, Director of Art on a Postcard says
"Anita is such a prolific artist so there was a lot to choose from. We each decided to pick our top 4, share it with each other, then whittle it down to our favourite image. The image we've gone for heralds the coming summer with its sunny yellows, blue sky and lush green leaves. You can't help feeling happy and hopeful when you look at it."
Jake and Dinos Chapman have reworked an etching called Bunny Dreams. Nominated for the Turner prize in 2003, the brothers have been collaborating in painting, drawing, printmaking, and sculpture since the early nineties.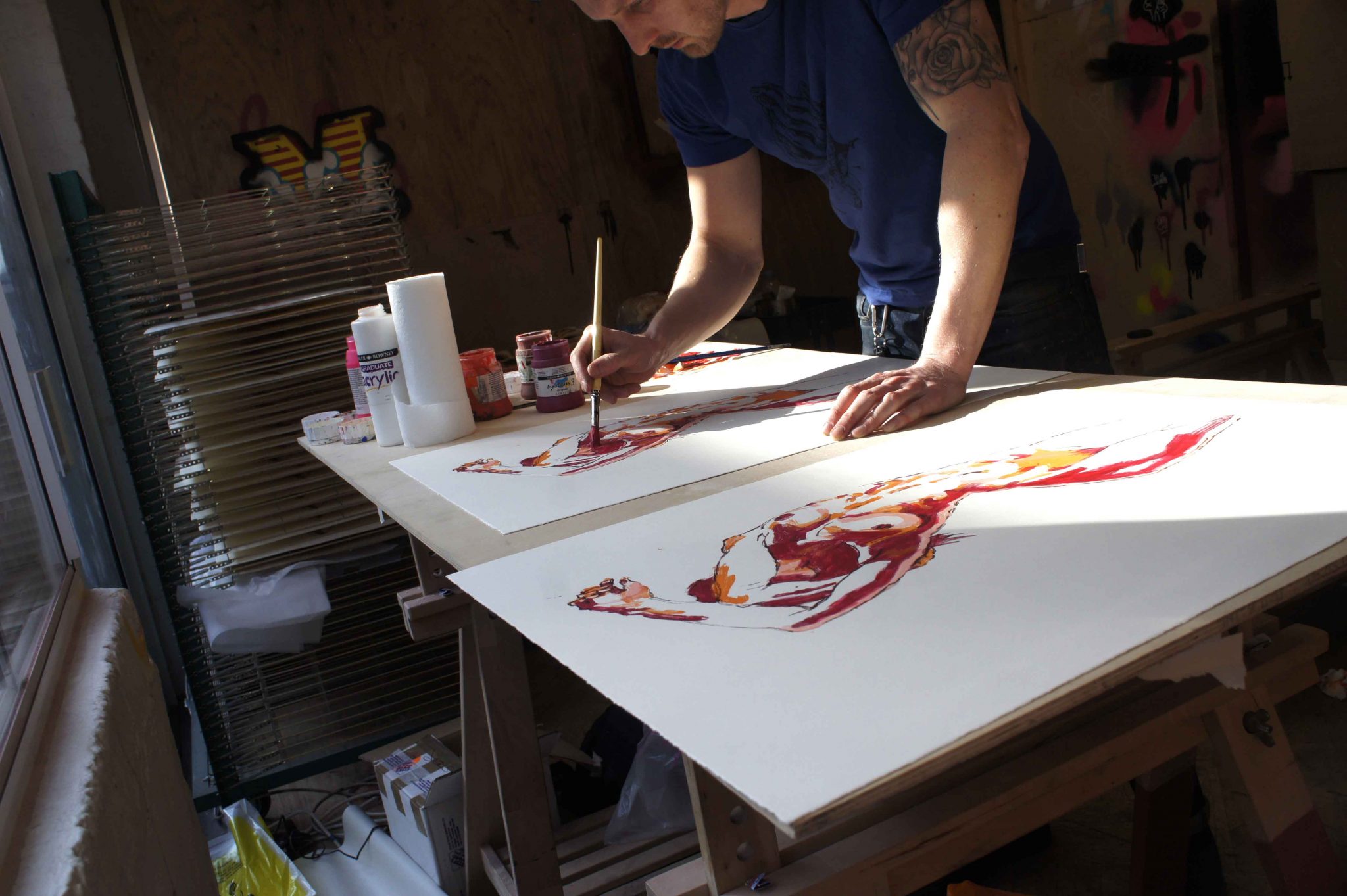 Rowan Newton has produced a new image of an elegant nude in umbra, deep reds and oranges especially for this release. Rowan's nude has her arm over hiding her face and her body curving almost into an S shape. This is Rowan's first new print in a while so are delighted that he it's us he chose to release it with.
Gemma Peppé says
"Working with Jealous is such a pleasure for us at Art on a Postcard. The quality of the prints and the care they take with the work marks them out. They are all art lovers with a huge amount of knowledge for the contemporary market. We are continually learning from them and benefiting from that knowledge."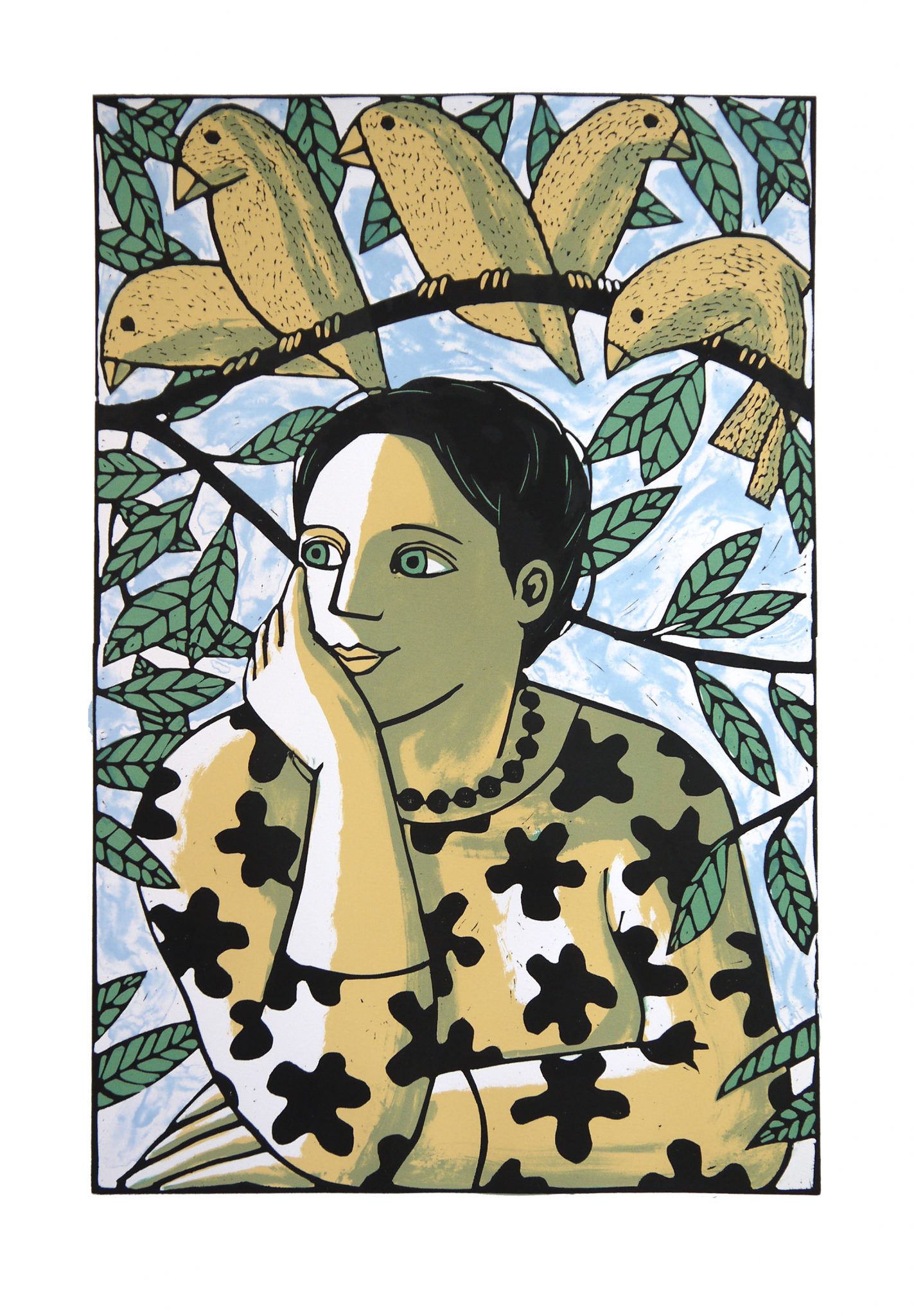 Anita Klein 'The Family Tree' Edition of 25
4 colour screen print Somerset satin 300gsm paper 74.5×53 cm, straight edges £680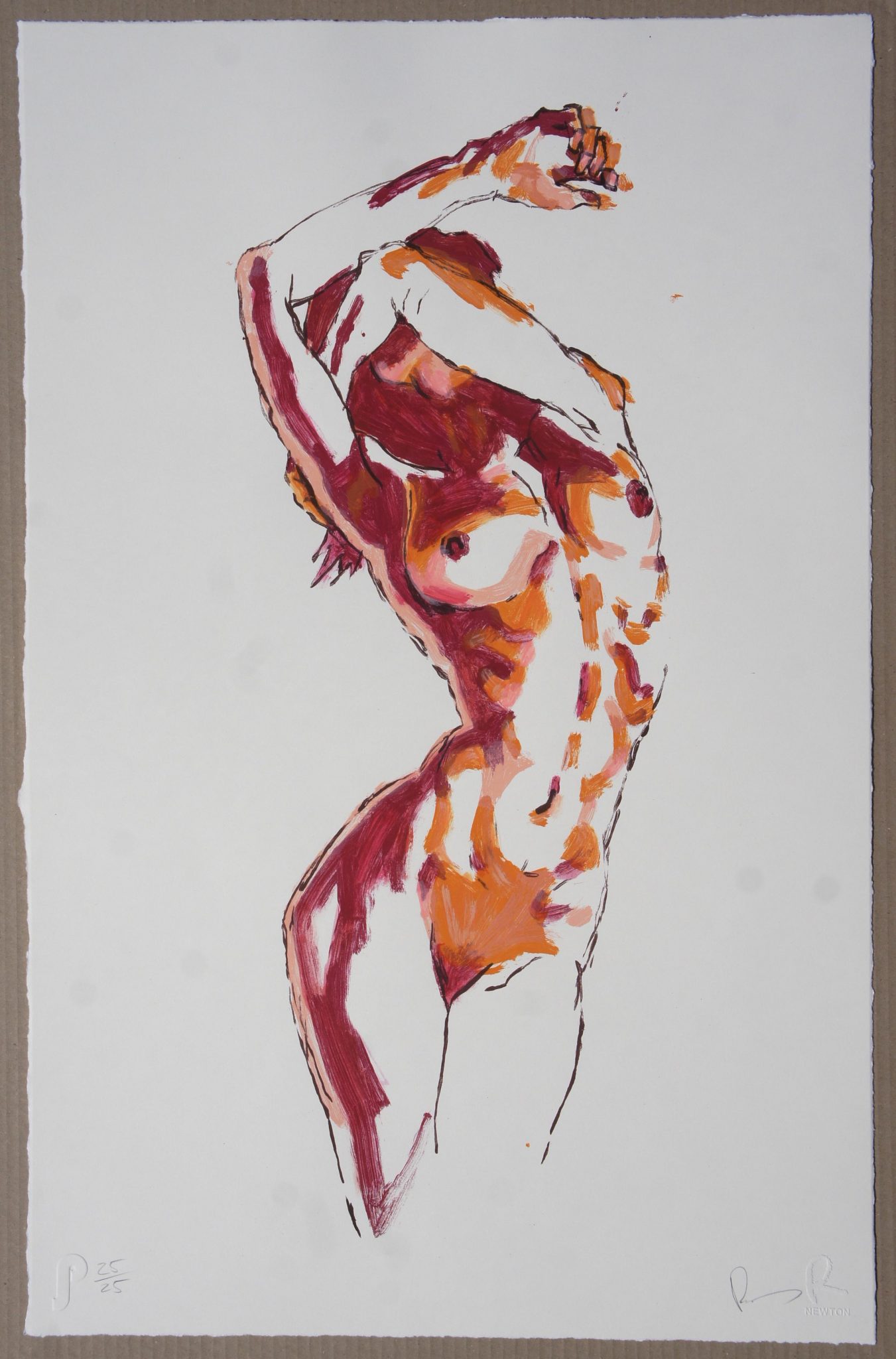 Rowan Newton'Seldom Seen' Edition of 25 4 colour screen print
Somerset satin 300gsm paper Hand finished with acrylic paint by artist 70x45cm, torn edges
£230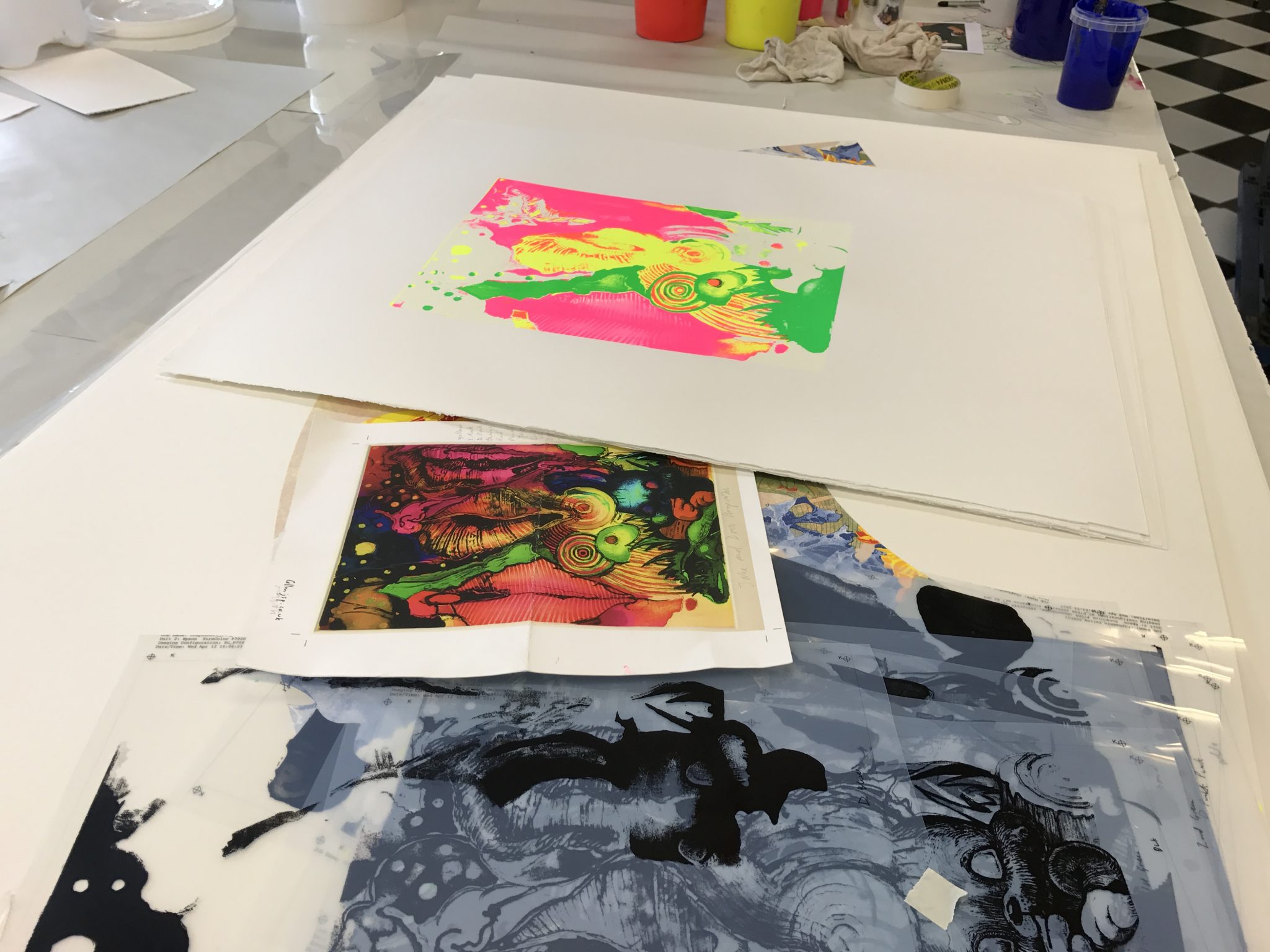 Jake & Dinos Chapman 29.7×42 cm £750
www.artonapostcard.com
The London Original Print Fair 4-7 May. 2017.londonoriginalprintfair.com
Art on a Postcard raises money for The Hepatitis C Trust.
The Hepatitis C Trust is the national UK charity for hepatitis C. It was founded and is now led and run by people with personal experience of hepatitis C and almost all of our Board, staff and volunteers either have hepatitis C or have had it and cleared it after treatment. Historically, hepatitis C has been neglected, partly because there has been no concerted patient voice. People with hepatitis C have typically kept quiet because it is infectious and because it has been wrongly stigmatised as 'a drug users' disease'.
The Trust is committed to changing this, by:
• raising public awareness that this is a virus that can be contracted in many ways • ending discrimination against people living with hepatitis C
• creating an active community of patients willing to stand up and be heard
• providing information, support and representation for people with hepatitis C
Art on a Postcard raises money for The Hepatitis C Trust through an annual secret postcard auction and 'postcard lotteries' which occur throughout the year. 2016's secret auction included works from Damien Hirst, Grayson Perry and Harland Miller, and raised £75,000. They have had work donated from well established artists such as Peter Blake, Gavin Turk, Rachel Howard, Gilbert and George, Polly Morgan, John Wragg RA, Stephen Chambers RA, Michael Craig-Martin and Cecily Brown as well as emerging talent such as David Shillinglaw, Hayden Kays and Daisy Cook as well as urban artists, Ben Eine, Pure Evil and Inkie and photographers Dougie Wallace and Rankin.
The Hepatitis C Trust is working towards eliminating hepatitis C in the UK by 2030. In 2015 our campaigning led to the Scottish Government committing to our program of elimination. In 2016 our campaigning led to not only Westminster committing to elimination but the World Health Assembly singing up too.
Categories
Tags