Art critic Tabish Khan brings you the top art exhibitions to visit this week. Each one comes with a concise review to help you decide whether it's for you. All are closing soon and it's been expanded to seven exhibitions, because there are so many. Plus an extra new dimension is it now includes two exhibitions outside of London:
Sony World Photography Awards & Martin Parr – 2017 exhibition @ Somerset House
Syrian family portraits include empty chairs for relatives who have died in the conflict, and there are understandably many more images of war and refugees in what's been an emotional year. But this exhibition also includes all aspects of life including brilliant landscapes, stunning wildlife and fantastic images capturing sporting triumphs. This is a monster exhibition across two wings of Somerset House and an excellent snapshot of the diversity in photography today.Until 7 May.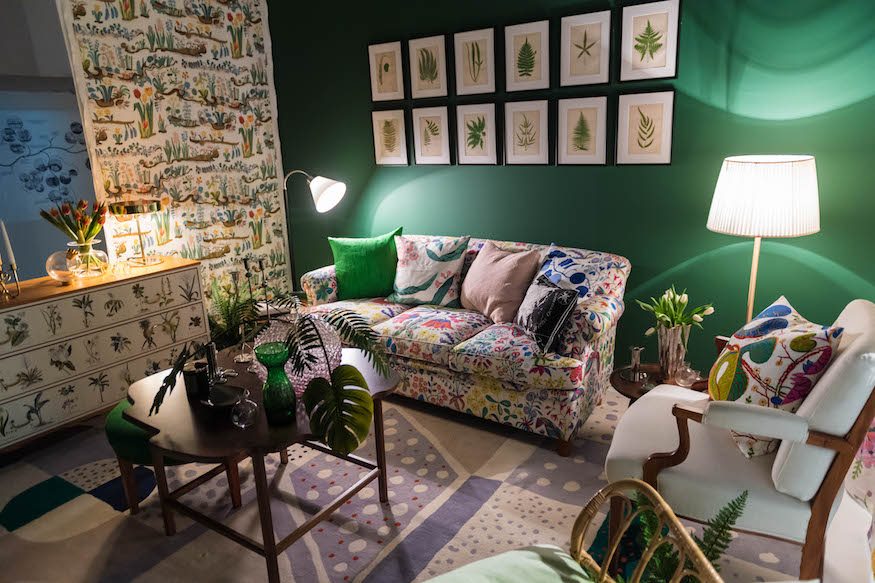 Josef Frank: Patterns-Furniture-Paintings @ Fashion & Textile Museum
Designer, artist and architect. Josef Frank was a talented man and his full breadth of outputs is explored in this colourful exhibition. Textiles hang from the ceilings, paintings adorn the walls and there are showroom interiors. All bursting with colour and patterns. This small museum always does a great job with their limited exhibition space, and this is yet another successful show. Until 7 May. 
A Certain Kind of Light @ Towner Art Gallery, Eastbourne
A small but excellent group show of light art. Including an Anish Kapoor reflective work receding into wall, brightly coloured bottles lit up by David Bachelor and a Katie Paterson spinning mirror ball. A great day trip out to the coast. Until 7 May. 

The Iris: Rebecca Louise Law @ Now Gallery
Rebecca Louise Law has suspended 10,000 irises from the ceiling of the gallery. It's great to sit down and immerse yourself in this magical environment. Until 7 May. 
Underneath @ Lawrence Alkin Gallery x Art Lead Her
An exciting show of diverse artworks, all made by female artists. Lucy Sparrow has knitted supermarket items, Zoe Grace creates uplifting messages in neon and Elizabeth Waggett places black and white butterflies and moths on gold backgrounds. All very different and all eye-catching great works. Until 7 May.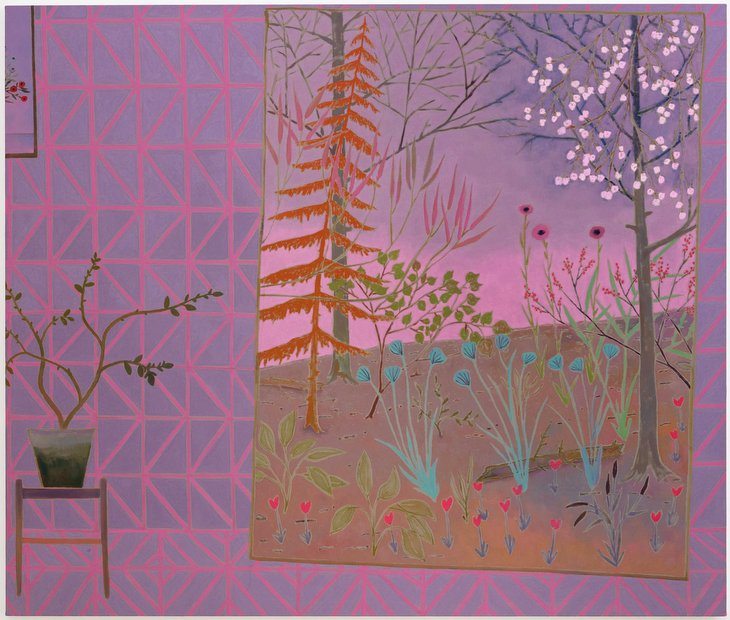 John McAllister: wished-for wilds @ Carl Freedman Gallery
Searing pinks and purples are the colour palettes of choice for these landscapes of trees and flowers. The use of colour gives the traditional subject matter an air of the otherworldly. Until 7 May. 

Henry Moore: Sculpting from Nature @ The Lightbox, Woking
A small show of fine Moore sculptures that explores his process in making his works. A nice insight into Moore's practice in a great museum just outside the M25. Until 7 May. 
Sony World Photo image: Copyright Zakir Hossain Chowdhury. Josef Frank image: Photo by Ian Gavan/Getty Images for Fashion and Textile Museum. All other images courtesy respective artists and galleries.
Categories
Tags