This week's Top7 art exhibitions to visit include: Tentacles, depression, children, optical illusions, flowers, blueprints and migration.
Art critic Tabish Khan brings you the top art exhibitions to visit this week. Each one comes with a concise… Read More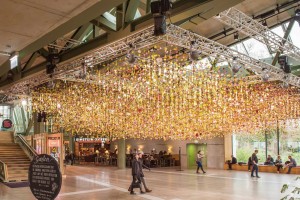 Check out this vertical floral installation of 30,000 flowers by London-based floral sculptor Rebecca Louise Law.