Art critic Tabish Khan brings you 'The Top Art Exhibitions to see in London' this week 27/08/18. Each one comes with a concise review to help you decide whether it's for you. Hurry, as all close soon:
Katja Novitskova: Invasion Curves @ Whitechapel gallery
Eggs, tentacles and laser pointers. Art gets all sci-fi in East London in this truly surreal one room display that's more like a B-movie set than a gallery. Science, horror and curiosity combine to create a memorable immersive experience. Until 2 September. 
Dorothea Lange @ Barbican Art Gallery
Depression, poverty and loneliness in this heavy hitting photography exhibition capturing some of the most harrowing times in American history. Children cling on to their resolute mother, men are asleep in the road and heartbreak greets us at every corner in this gripping show. Until 2 September.
Jodie Carey: Sea @ Foundling Museum
A cord buried in the earth has been cast in iron and stretches from floor to ceiling and feels like it could punch through both and continue forever — the power of a mother's bond with her child. Swatches of fabric are recreated in ceramic to demonstrate the fragility of love, each one individual. Carey's sculpture manage to capture the bond between a mother and child beautifully. Until 2 September.

Patrick Hughes: A Newer Perspective @ Flowers, Cork Street.
It's an eye opening and mind boggling experience to come across one of Hughes's work that shifts as we walk around it. The detail has to be extremely precise for the illusion to work and it is spot on. Libraries and landscapes all fool the eye as they come towards us and recede away. Until 1 September.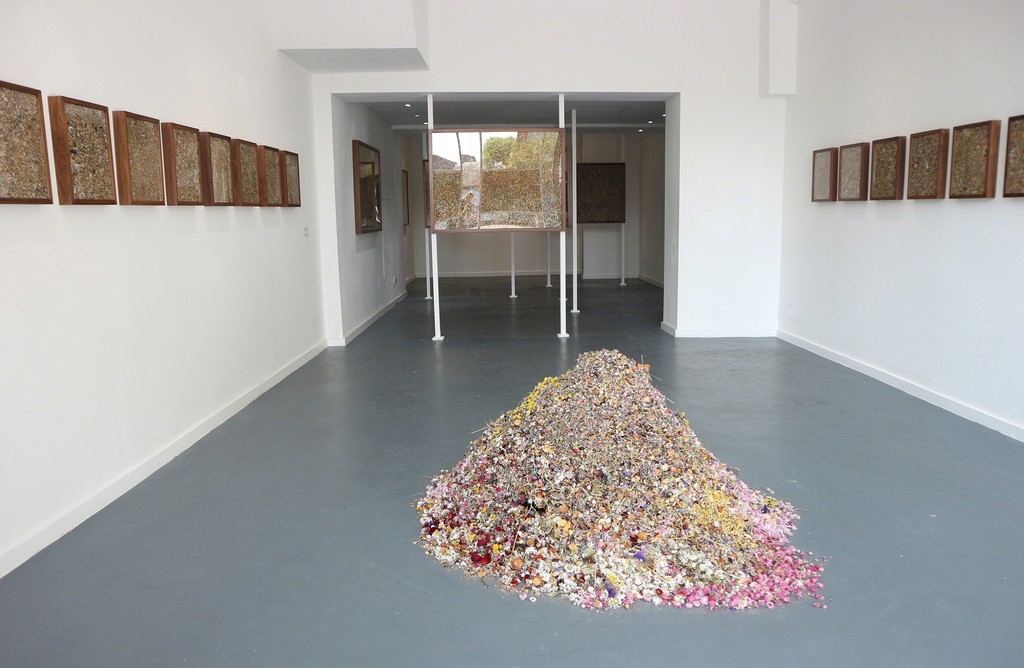 Dust: Rebecca Louise Law @ bo.lee gallery
Rebecca Louise Law creates works with fresh flowers hanging from the ceiling. But what happens when they dry up? Well she collects them and makes them into works, whether heaped on the gallery floor or suspended in glass cases. Breathing new life into her now dead subjects. Flowers may be fleeting, but here she's made them everlasting. Until 1 September.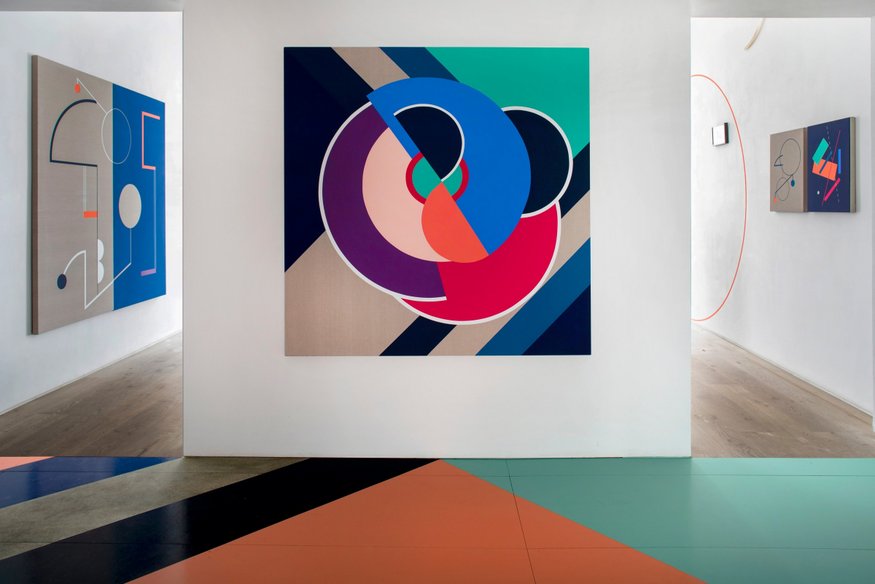 Sinta Tantra: your private sky @ Kristin Hjellegjerde
Light, mirrors, colour. Sinta Tantra has converted the gallery into a beautifully composed work of art itself. Through the blueprint-eqsue works we see its conception and then when viewing our reflection we become a part of it. This level of scale perfectly suits Tantra's work. Until 1 September.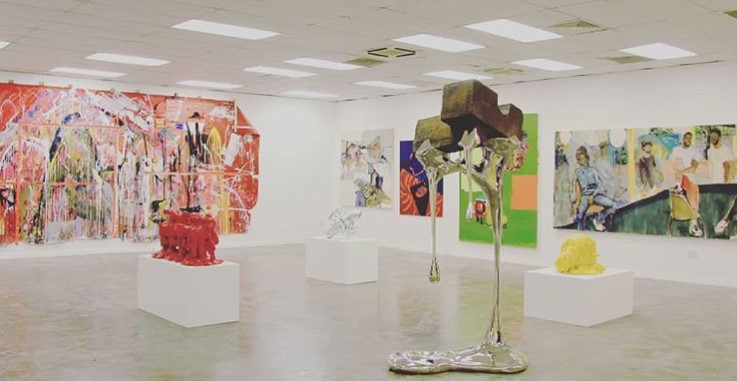 Summer show @ The Concept Space, Bermondsey
This is a packed out summer show full of great artists from the creepy spider like sculpture by Corey Whyte, to the abstract paintings by KV Duong which covers the personal themes of identity and migration. There are plenty of other gems to find among the dozens of works on show. Until 1 September.
All images copyright artist and courtesy gallery. Katja Novitskova image courtesy: Kraupa-Tuskany Zeidler, Berlin; Greene Naftali, New York. Photo: KUMU Art Museum / Tõnu Tunnel. Lange image courtesy Library of Congress.
Categories
Tags