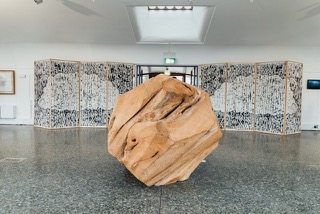 Closing this weekend is FORCE OF NATURE an exhibition you should try and catch if you can.
Curated by James Putnam, Research Fellow at London College of Fashion, University of the Arts London and produced by Alteria Art the exhibition includes work by 28 established and emerging international contemporary artists, surveying the influence of nature and its processes on their work.
Nature is constantly in a state of change, and the artists' awareness and sensitivity to this change has been crucial to the creation of their work which is site-specific, monumental and ephemeral.
Movement, light, birth, growth, ageing, decay and rebirth are among the energies or 'forces' the artists have captured.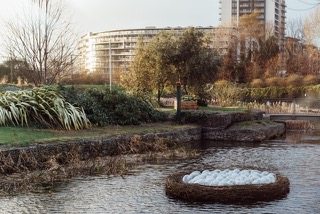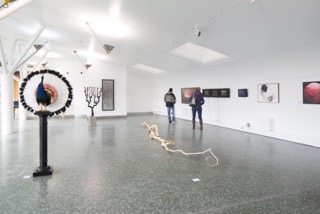 This exhibition aims to redress the common misconception that nature is an autonomous entity that exists independent from the human race. Humans are very much part of nature and the artist's observation and understanding of this theme hopes to understand not only nature, but of the human condition within nature.
Force of Nature is at The Art Pavilion in Mile End, which provides a real synergy with its surroundings, the innovative architecture, evocative landscaped panorama as well as being adjacent to the Mile End Ecology Park.
PARTICIPATING ARTISTS: Maddalena Ambrosio, Alice Anderson, Ruben Brulat, Felix de Bousies, Adeline de Monseignat, Susan Derges, Nancy Fouts, Andy Goldsworthy, James P Graham, Richard WM Hudson, Kang Hee Joon, Mark Karasick, Iyvone Khoo, Ayça Koseogullari, Antti Laitinen, Janet Laurence, Richard Long, Alastair Mackie, Kate MccGwire, David Nash, Lucy & Jorge Orta, Giuseppe Penone, Peter Randall-Page, Cameron Robins, Tim Shaw, Yuken Teruya, Koen Vanmechelen, Douglas White.
The Art Pavilion, Mile End Park, Clinton Road, London E3 4QY Sunday 5th March – Sunday 9th April 2017
alteriaart.com/ www.jamesputnam.org.uk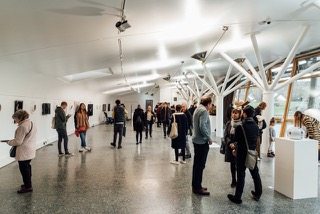 Categories
Tags