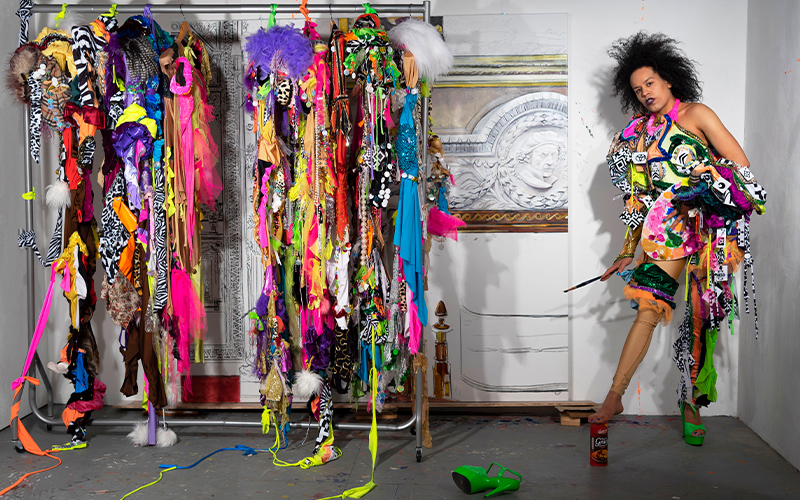 'After the Performance' at Tension Fine Art – It's tempting to contrast object and performance, but a physical object often results from a performance, and the making of an object – be it sculpture, painting, drawings, film etc. – is itself a performance of sorts. 'After the Performance' highlights eight artists whose performative practice leads to a result which might be categorised differently, and artists whose production, even if it isn't categorised as a 'performance', carries a strongly performative element. In all these examples, the indirect presence of the performance is a significant contributor to the charge generated by the apparently non-performative result.
Featured artists: Alice Anderson, Quilla Constance, Matt Calderwood, William Cobbing, Rosie Gibbens, Liv Fontaine, Jenny Klein, Graham Silveria Martin, Anna Perach, Katarina Rankovic.
Curated by Paul Carey-Kent and Rosie Gibbens  
'After the Performance' opens on Thursday 7th September 6-9 pm at Tension Fine Art, Penge, 135 Maple Road, London  SE20 8LP
tensionfineart.co.uk
About the gallery
We are an artist run gallery dedicated to showcasing the work and raising the profiles of emerging and mid career local, national and international artists. We show a mixture of contemporary & experimental art that questions what art is and what art could be.
Categories
Tags