A Goth Life – A Daata Editions Playlist (short trailer) from Daata Editions on Vimeo.
The Daata Editions artist selection for the Strangelove Time Based Media Festival 2017
A Goth Life … is a selection of Daata artist works that compiled together make a composite tale of our joyously souless, self-reflective, insular, tension and angst ridden times. The use of the internet is our guide, confidente, entertainment, mirror, window, general outlet and has created a real alternative social reality, with artists commentating on and providing a contemporary anthropology for this coming of age.
Features and artwork editions from artists on Daata Editions
Artists to include: Sue de Beer, David Blandy/Larry Achiampong, Jacky Connolly, Matt Copson, Keren Cytter, Casey Jane Ellison, Leo Gabin, Rachel Maclean, Jillian Mayer, Takeshi Murata, Rashaad Newsome, Hannah Perry, John Skoog, Chloe Wise.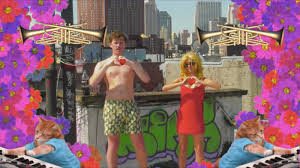 Categories
Tags