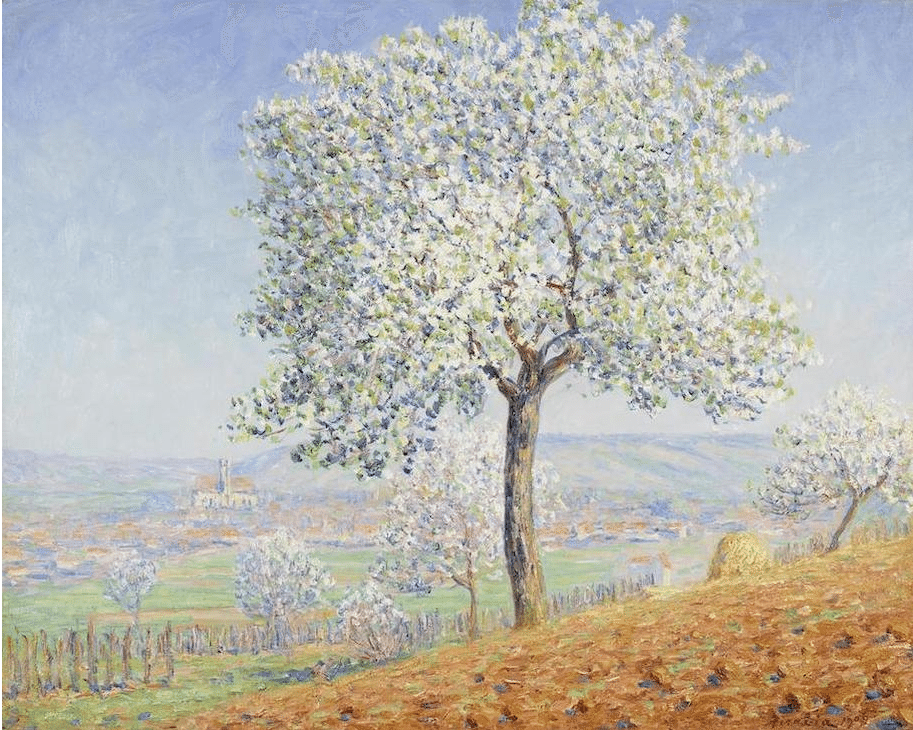 Francis Picabia: 'Trees in Flower at Villeneuve-sur-Yonne', 1906 oil on canvas 74 x 92cm
Looking around auctions recently, two works at Bonhams emphasised how prices vary across artists' careers. In the long term, this often rights itself – either it is all embraced by the market as with Picasso or Warhol, or the whole oeuvre falls out of favour.
50 years ago Francis Picabia (1878-1953) was pretty much defined by his Dada output of the 1920s. The many eclectic phases of his subsequent work are now highly valued, but his pre-Dada Impressionism (or pastiche Impressionism?) Is still relatively cheap. He painted 300 such canvasses during 1903 – 09, studio productions from secondary sources, so – as would become typical – undermining the character of a genre even as he embraced it. All the same, 'Les arbres en fleurs à Villeneuve-sur-Yonne' conveys the air of spring rather attractively. This typical example was estimated at £130-180,000* but went for £605,000 at Bonham's, suggesting that a correction is occurring (a comparable Pissarro was £1.2-£1.8m at Christies). In contrast, while early de Chirico is very much top end, he dismissed modernism in 1919 and his later work was dismissed in turn for many years, although somewhat more attention is now paid to it. One proclivity of de Chirico (1888-1978) was to make backdated copies of his classic works, a 'self-fakery' sometimes seen as a pre-post-modernist move. These early 60's horses, though, are from his tributes to the masters of the Baroque which, in Picabian mode, are interesting precisely insofar as they fail to ring quite true. Estimated at £50-70,000*, this sold for £65,000, so no shift there.
* compares with the £5m which might be expected for a top period work
** compares with the £2m which might be expected for a top period work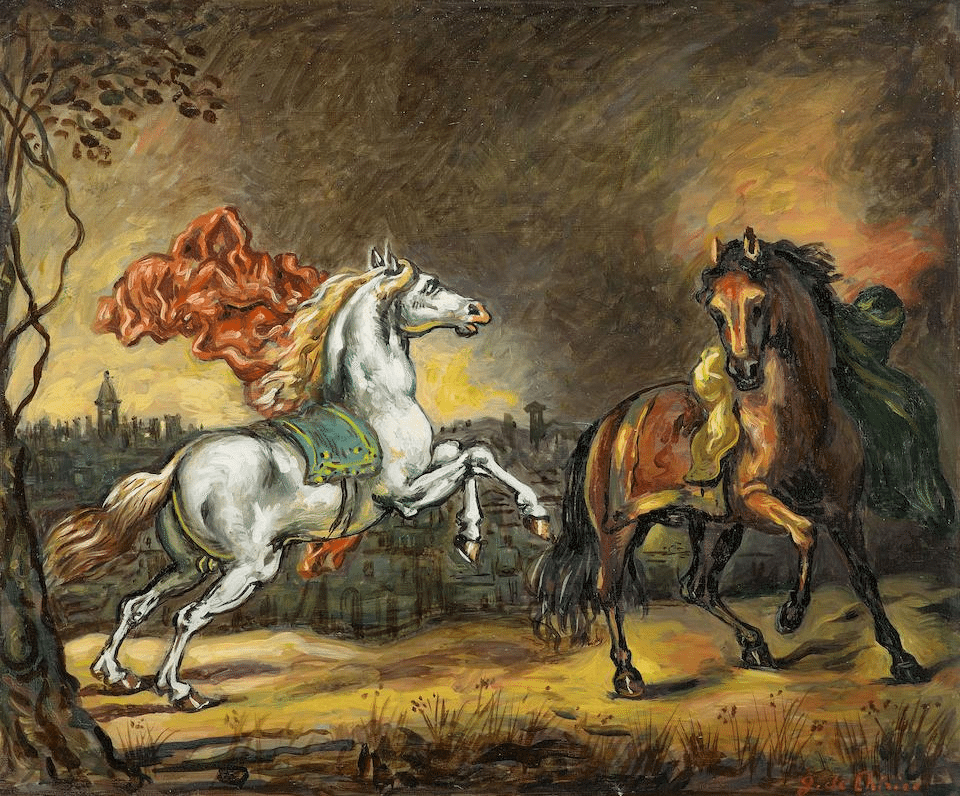 Giorgio de Chirico: 'Frightened Horses', 1960-65 – oil on canvas 52 x 63cm
Most days art Critic Paul Carey-Kent spends hours on the train, traveling between his home in Southampton and his day job in London. Could he, we asked, jot down whatever came into his head?
Categories
Tags