Art critic Tabish Khan brings you the top art exhibitions to visit this week. Each one comes with a concise review to help you decide whether it's for you. There are so many exhibitions closing this week that it has been expanded to a top 6:
You say you want a Revolution? Records and Rebels 1966-1970 @ V&A
The V&A's extremely popular blockbuster on the revolutionary late 60s is closing soon. It's brilliantly pulled together with fantastic items, locational audio. Clinical white walls in the advertising section and artificial grass in the Woodstock part, make it all the more immersive. One of my favourite exhibitions of last year. Until 26 February.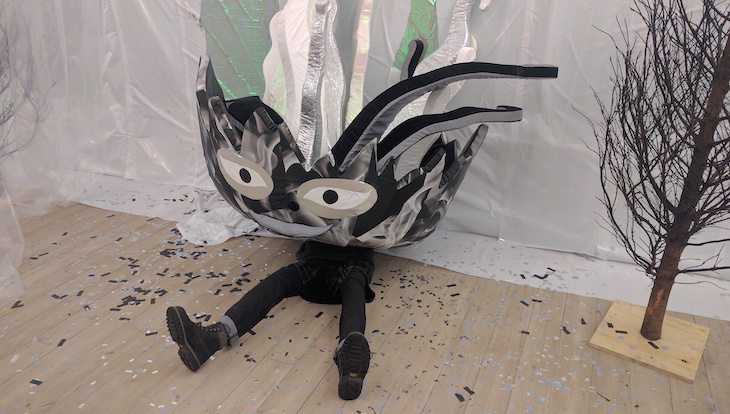 Destined to be Happy by Irina Korina @ GRAD
This Fitzrovia gallery has been transformed into the aftermath of a surreal Christmas party. Detritus covers the floor as figures with realistic legs and oversized heads lie zoned out on the floor, with dead Christmas trees nearby. Brilliantly trippy. Until 28 February.
Jerwood Solo Presentations @ Jerwood Space
Three fantastic installations take over the exhibition space exploring feminism, the cost of living and the surveillance state. There is a haunting video, inventive use of a sewer pipe to make a living space and giant fingers. It's the best year we've seen of this exhibition. Until 26 February.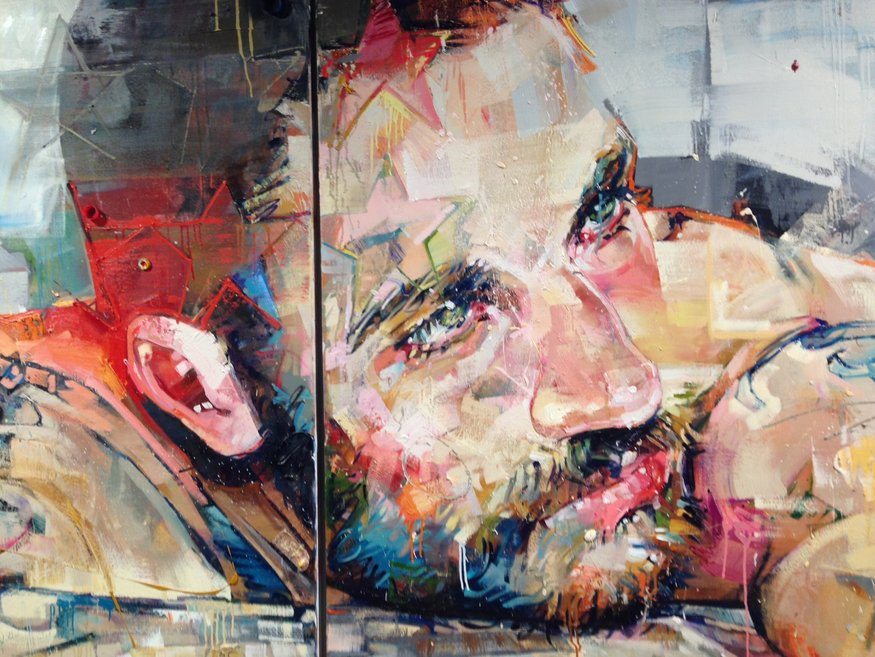 Andrew Salgado: Ten @ Canada House Gallery
Highly acclaimed portrait painter Andrew Salgado has a survey show of his last ten years of work in Canada House. An impressive achievement for such a young artist but his work is brilliant and I've admired his style for some years now. Until 28 February.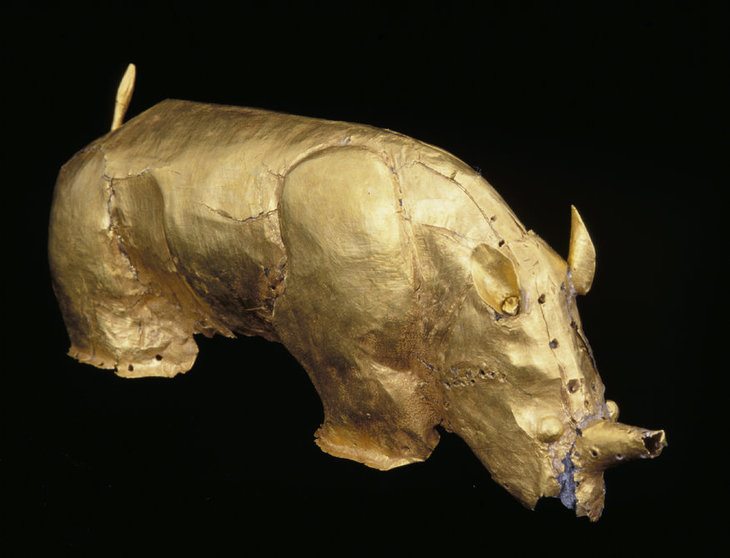 South Africa: The Art of a Nation @ The British Museum
South Africa is a country with a rich and diverse history and probably too much to cover entirely in one exhibition. Yet this show manages to capture it succinctly, bouncing from rock art to Apartheid via colonialism. It's a whistle stop tour that manages to tell the story of a nation through its art. Until 26 February.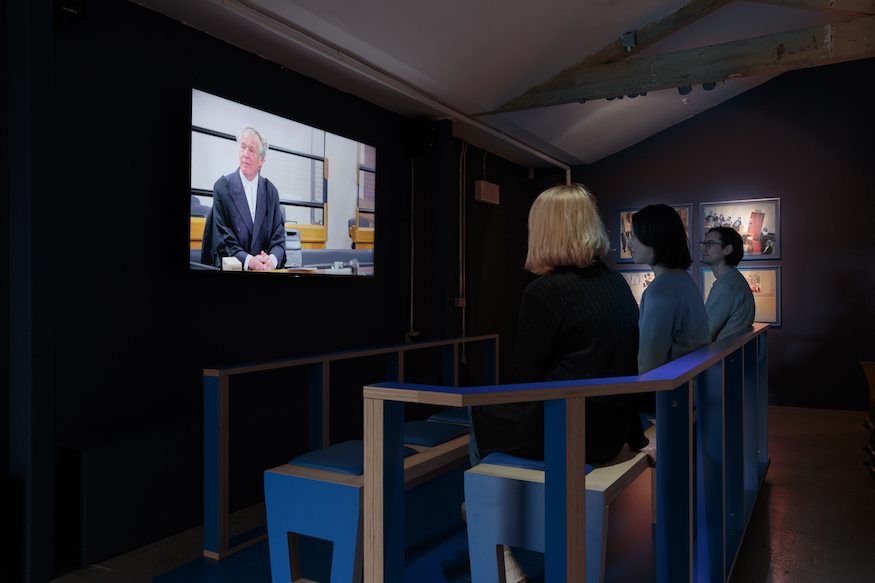 Helen Knowles: The trial of superdebthunterbot @ Zabludowicz Collection
Can an algorithm be responsible for a death. This is the question posed to a jury as we watch them deliberate on this dilemma. It's a clever installation and a marker of the quandaries to come in the legal profession. Until 26 February.
V&A image copyright V&A. British Museum image copyright University of Pretoria. Jerwood image copyright Anna Arca. Helen Knowles image copyright Tim Bowditch.
Categories
Tags