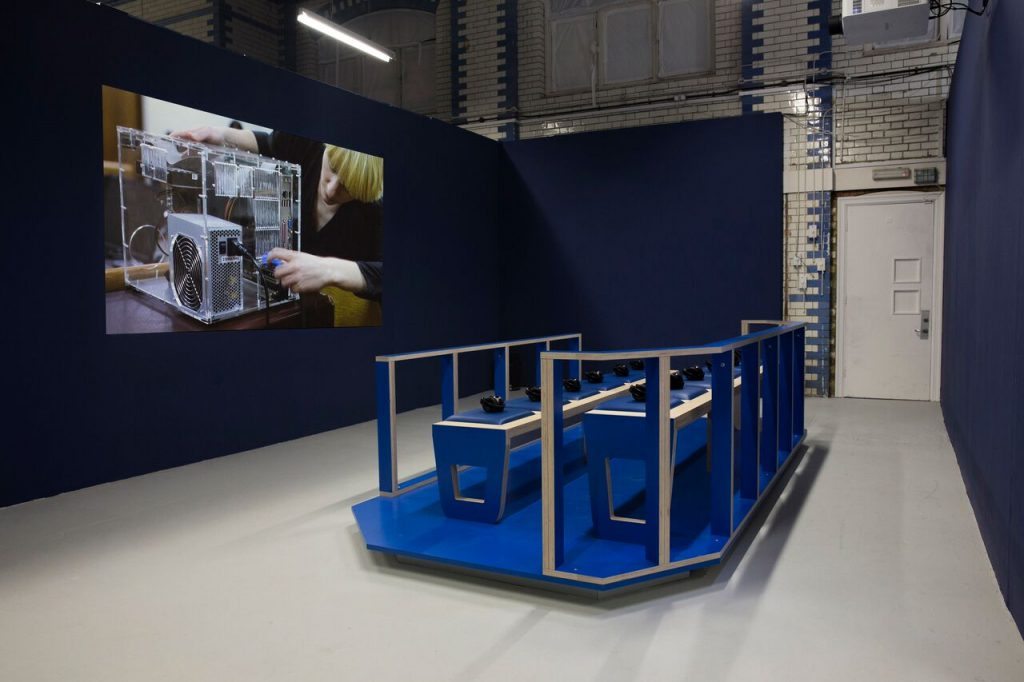 Can an algorithm be held culpable for its actions in a court of law? In her ongoing project The Trial of Superdebthunterbot Helen Knowles explores questions of ethics and accountability in relation to the increasing, and often unseen, computer automation of our lives.
The piece imagines a speculative scenario not too far removed from current practices in technology and nance. A debt collecting company buys up student loans and uses big data to ensure fewer loan defaulters by targeting individuals with job adverts posted to their social media pages. A chain of events leads to deaths in medical trials. What might the legal consequences be?
At the centre of Knowles's installation is a 45 minute lm shot at Southwark Crown Court. Initially developed as a performance piece in 2015, Knowles collaborated with lawyers Oana Labontu Radu and Laurie Elks to develop and present prosecution and defense speeches. The Superdebthunterbot algorithm was a tangible defendant tried in the courtroom, housed in a transparent computer unit built by artist Daniel Dressel. TV actor Mark Frost (Poldark, Silent Witness) played the role of the judge, and the jury was made up of volunteers. The lm shows this jury's real-time and unscripted response to the case presented, through to their deliberations and delivery of the verdict on the guilt of the algorithm.
In this exhibition the lm will be screened alongside a new series of framed pastel drawings on paper. Knowles, in collaboration with artist Liza Brett, produced these courtroom sketches, familiar in style to those used in news media reports, as additional documentation of the performance, working from her video footage, including that from drone cameras.
ZABLUDOWICZ COLLECTION INVITES: HELEN KNOWLES THE TRIAL OF SUPERDEBTHUNTERBOT 19th JANUARY–26th FEBRUARY 2017 Exhibition Preview Tuesday 17th January 6-9pm www.zabludowiczcollection.com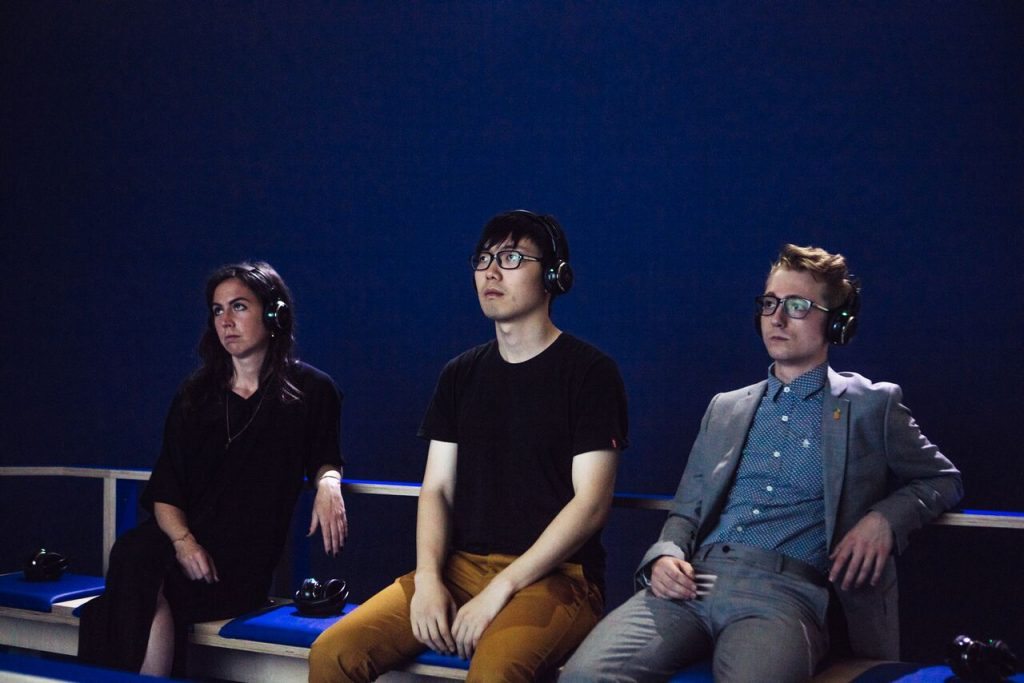 Artist's presentation event: Sunday 26th February, 3pm
Over recent months Knowles has been presenting her work in law schools and at conferences to generate a debate about the prosecution of non-human entities. This research will culminate in a live event at Zabludowicz Collection which brings together a new 'jury' to debate these ndings.
Zabludowicz Collection Invites is a programme of solo presentations by UK-based artists who do not currently have representation by a UK commercial gallery.
About Mark Westall