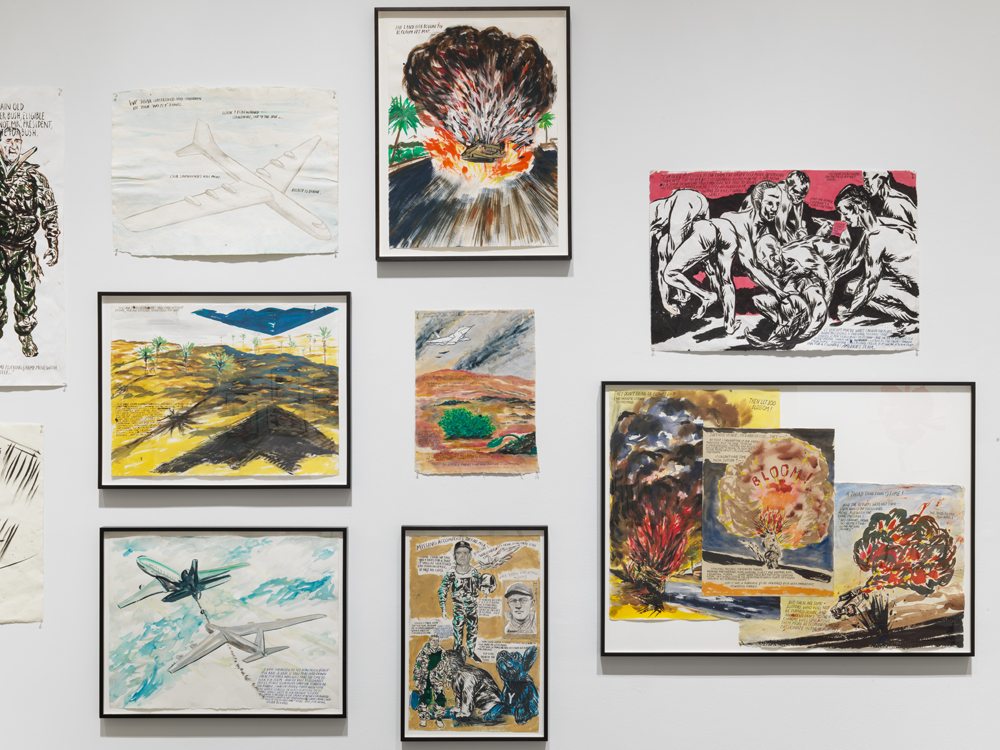 Raymond Pettibon: A Pen of All Work," 2017. New Museum, New York. Photo: Maris Hutchinson / EPW Studio
Although an influential figure whose art has spanned decades of American history while commenting on and critiquing it, Pettibon's lifetime work has never been curated for a major survey in New York – until now.
Displayed on three floors of the New Museum, his drawings range from the size of paper scraps to taking up the better part of a wall. His subject matter is equally wide-ranging. His stylized work combining illustrations and words is at times external; there is political commentary beside caricaturesque versions of Ronald Reagan and George W. Bush. Other times it is wholly internal, rumination of someone who seems profoundly sad or heartbroken. Pettibon's work is chaotic and for the most part, monochromatic, which stylistically coheres his riffs on themes from religion to romance into what looks like a deconstructed culture comic.
The exhibit will be on view until April 9, 2017 at New Museum, where it will then travel to Bonnefantenmuseum in Maastricht, the Netherlands, where it will be on view from June 1–October 30, 2017 http://www.newmuseum.org/exhibitions/view/raymond-pettibon-a-pen-of-all-work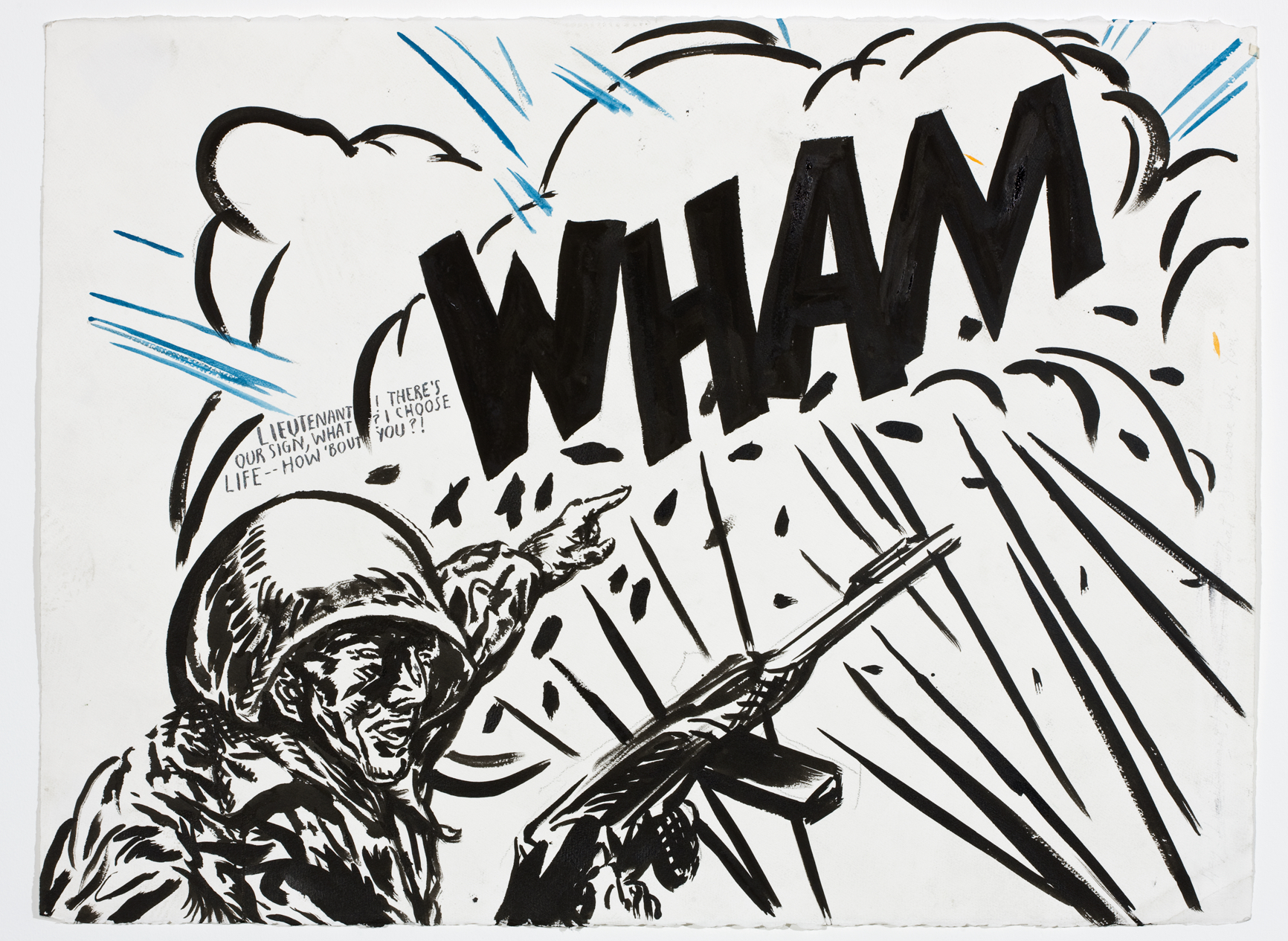 No Title (Lieutenant! There's our), 2008 Pen, ink, and gouache on paper 22 1/4 × 30 in (57.2 × 76.2 cm)
About Kathryn Greene