Julia Vogl does not produce activist art in the usual sense. Her work rarely champions an individual agenda or seeks to effect a particular political outcome. Rather, she explores the relationship between the individual and the institutional. She plays with the idea of agency, examining what it means to participate, to make a decision, to declare an allegiance.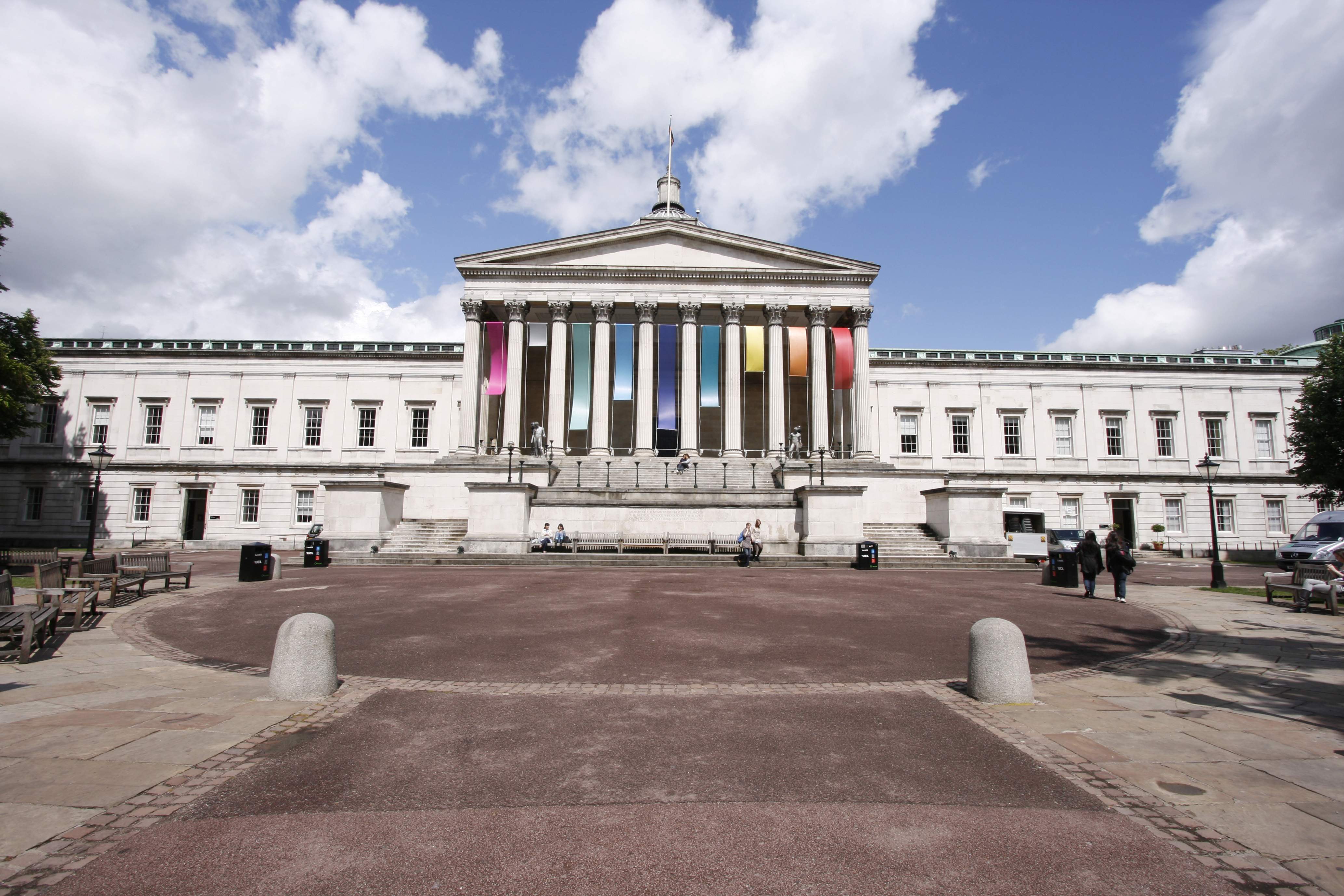 Since graduating from the Slade in 2011, Vogl has made her name with a series of playfully interactive sculptures, installations and public art projects often characterised by a crisp approach to colour and a rare sense of fun. An early example of this approach was 1000 Opinions (2011): following a series of surveys across London, Vogl installed a rainbow of coloured banners along the portico of University College London – each one representing a different opinion on the allocation of public funding. Vogl has produced such brightly-coloured data-based works for a school in Bow, east London, a public park in Virginia, USA, and the Discovery Museum Newcastle. She has produced projects and garnered praise in many different countries. Major previous awards include: the Jerwood Drawing Prize (2012, shortlist); Catlin Art Prize (2012, winner); Aesthetica Creative Works Prize (2011, winner); and – yes, this is a real one – the national ugly necklace contest in Nashville, Tennessee (2007, winner!)
Vogl's latest project is Social Protest – a photographic series documenting people's desire for change through the medium of protest across the world – as far afield as Tel Aviv, Newcastle and Washington DC. Now, the artist is turning these images, and the rich diversity of data that the project has produced, into a beautiful publication. Social Protest, the book, has been designed by Michael Lum and features a removable cover that can form your own protest placard. Vogl is currently seeking support for the project on Kickstarter
After contributing an essay to the book I am excited to see it succeed. So I asked Julia a few questions to encourage you to take part too!
What was your earliest experience of public protest?
I grew up in Washington DC, and every weekend there was a protest on the mall, between the Washington Monument and the Capital… I was pretty fascinated by it and in high school I would go down on weekends and watch them – like sport. Every weekend saw a different cause and a different demographic. It was living democracy and I found it really inspiring.
How did the idea for Social Protest come about?
I have been involved in many protests, but the Occupy Movement was a pivotal moment when I noticed that not everyone in the heard were saying the same thing, and I wanted to know more about what individuals had to say. I also was really inspired by the Arab Spring which had organised such great momentum online that it led to a street movement, and I was curious about that relationship. Finally in Israel in 2011, one million people camped out in Jerusalem to protest for domestic issues relating to bus fares, education, water distribution etc. Their movement was called Social Protest to persuade the government to focus more on societal concerns. I wondered how that broke down across the globe – what were people's views of such social concerns.
The whole project has taken three years. What has been the most memorable part?
Social Protest has gone through many phases, standing on the street engaging with people, putting images on Facebook, I had a mini exhibition and then the making of the book. Talking to strangers on the street was probably the most terrifying and exciting part of the project. I just could not prepare myself for what people would share with me. You would think 300 people in you had heard it all – and then a man in Tel Aviv gets out his cell phone and starts calling his friends to start a protest there and then. Putting the book together was super rewarding too – being able to see themes and patterns emerge was really fascinating, but also reflecting on protests that seemed so important in 2013 that are so important now or no longer relevant was incredibly telling about time and humanity.
Can protests change the world?
YES. Protests are a physical manifestation of a conversation where you can't look away. Gandhi, Martin Luther King, the women in Poland standing up for abortion rights a few weeks ago, are proof that standing up for what you believe in can make a difference. Another proof is all the times we didn't stand up. Maybe protests don't always work, and maybe the way we effectively protest is changing with technology. But changing the world is not done overnight and protests are definitely a tool to be used to contribute to that change.
Can art?
I have to say yes! Again, the world changes slowly, but I firmly believe and am dedicated to understanding art that challenges perspectives, brings people together, and causes moments of pause and reflection – in shock, stunned awe, joyful admiration or the millions of other sentiments people have toward art. There can be power in the pause.
The book itself looks like a beautiful object. Can you tell us a bit about how it has been designed and what it will look like?
I was lucky to work with a great designer Michael Lum. A graduate of the Royal College of Art, he really understood the complexity of the project. We wanted to show all the photos, the data, but we also wanted the book to feel like a make-your-own-adventure – that there is no wrong way to experience it, like the way you would look at a sculpture. The photos are mostly in black and white which gives significance to the coloured signs (selected by the protestor due to their own reasoning). The 279 photos are organised by colour, starting with each one separately and then growing in pairs until the last images are clusters of people with all five signs in use. There are three indexes, so you can look through the book by slogan, location or theme. The book cover is a hand-silkscreened cardboard slip cover, that you can remove and use as a protest sign. The book also comes with 31 postcards, one from each location where the project travelled. They are removable so you can write to friends, neighbours or local politicians to share your protests! The book is meant to encourage participation, conversation and reflection.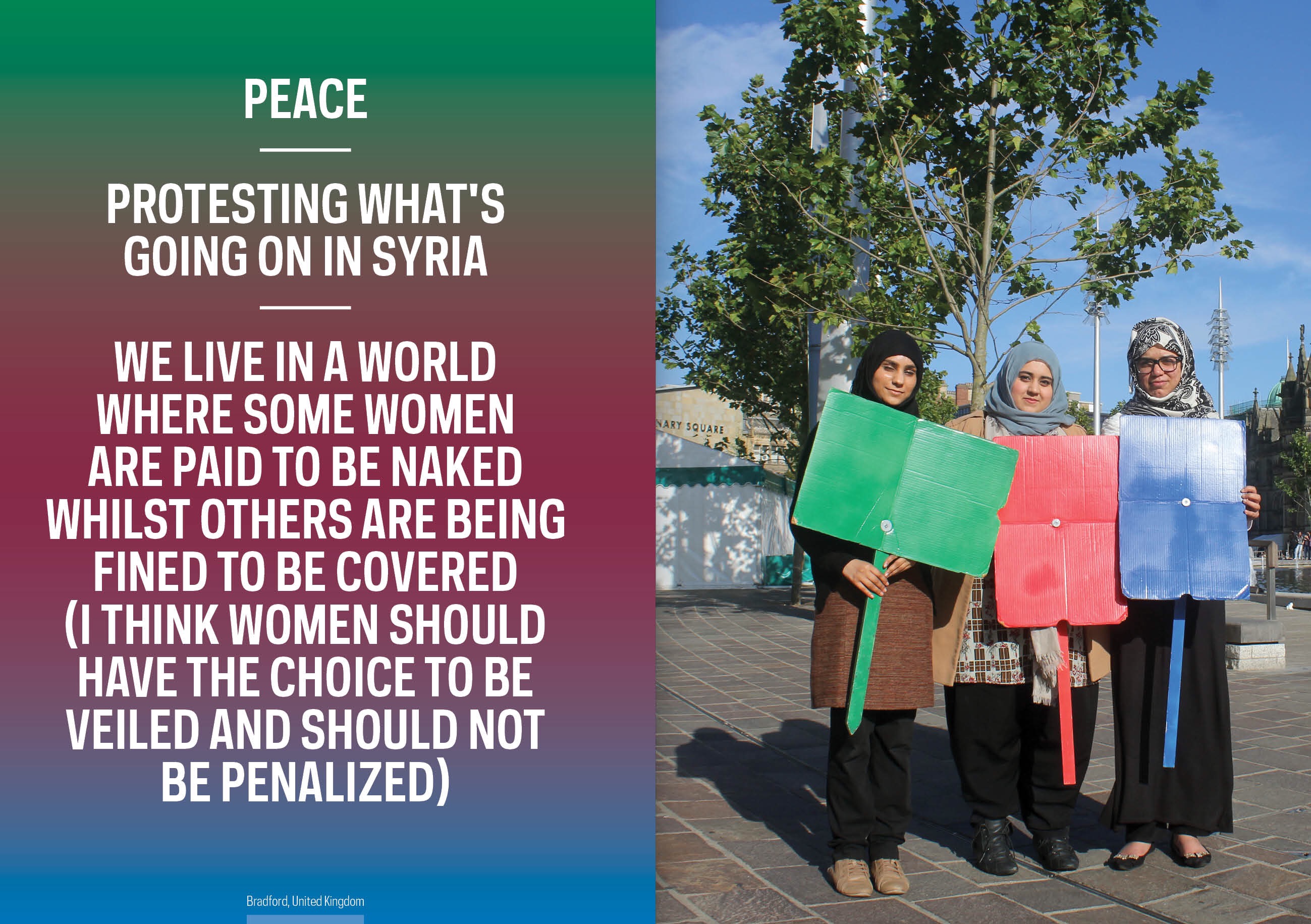 Why should people support Social Protest on Kickstarter?
Social Protest has been a labor of love. All contributions from participants including design by Michael Lum, and essays have been voluntary. Not to mention the year of travel, and time that I put in to making the project. In addition:
1) Every contribution will go to the printing and posting of the book.
2) I have come to Kickstarter because the book is about crowd sourcing public opinion, and what better way to reflect that in crowd source funding!
3) Funds will also go to sending the book to public collections so more people can enjoy it, continuing to make the project more accessible.
4) It is your chance to own a piece of artwork that you can use!
5) Free speech should not be taken for granted, support the voices in the book and empower yourself to take action!
Support Social Protest on Kickstarter before Thursday 10 November 2016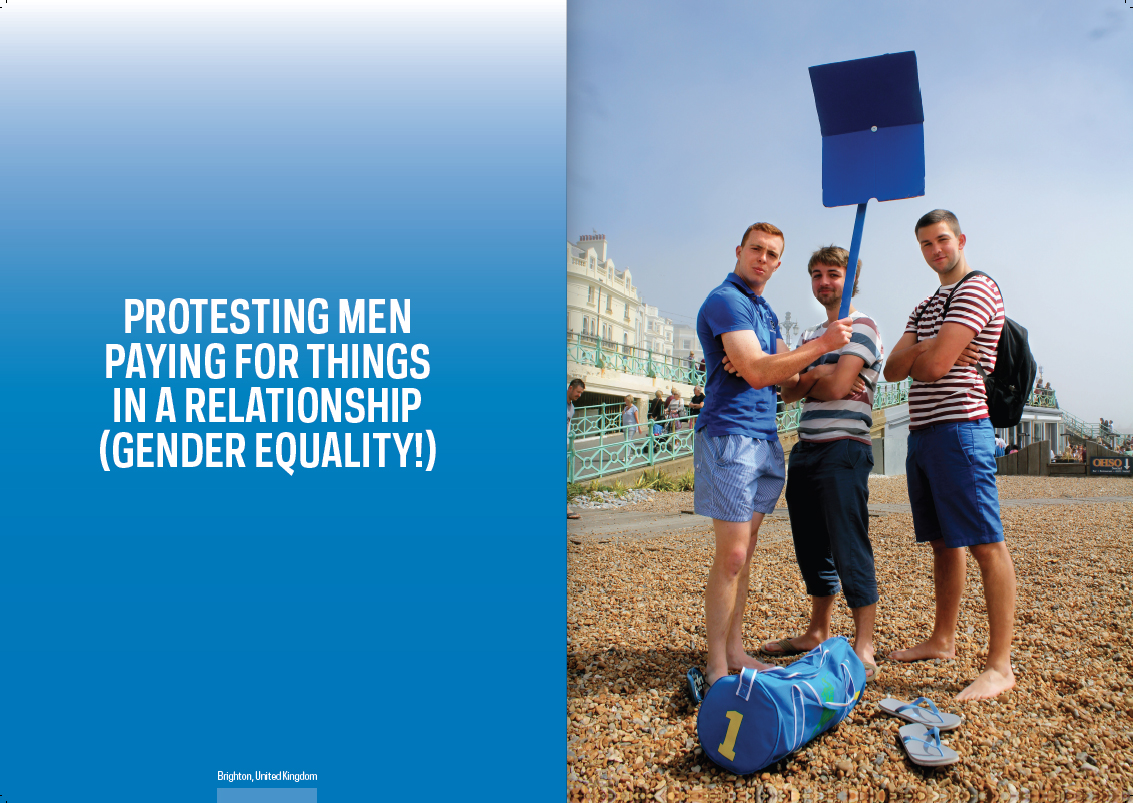 Categories
Tags