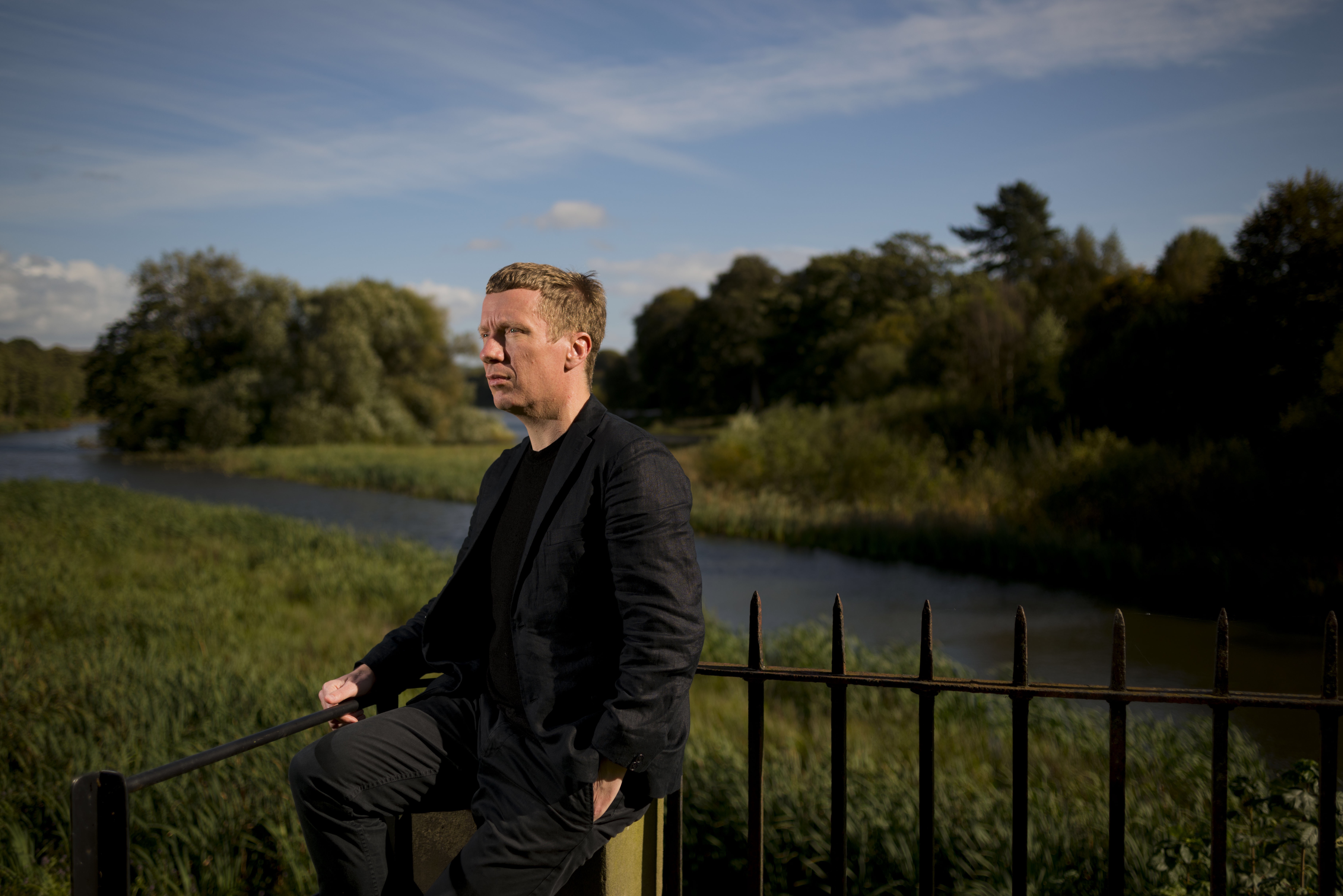 A booming, repetitive drumming calls the visitor into the chapel at Yorkshire Sculpture Park.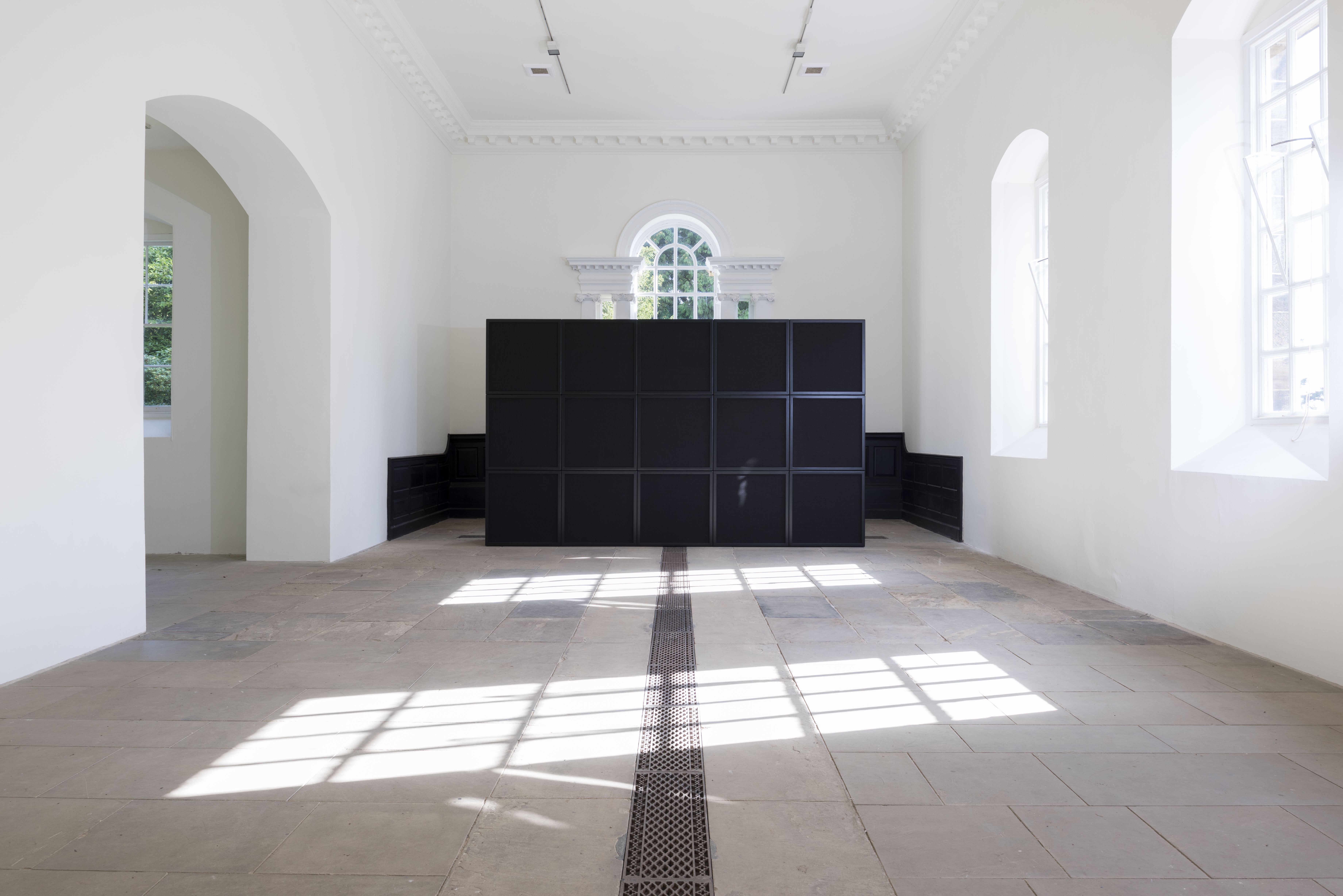 The peace of the 18th century chapel has been broken by the sounds emanating from a wall of loudspeakers. The drumming, which switches from rhythms the body can naturally tap into to disconcerting 'noises'. The sounds are affective, rumbling through eardrums and architecture. The work, Untitled (with the sound of its own making), activates the space of the chapel. The space vibrates with the sound. Walk upstairs in the chapel and place a hand onto the wooden rail, the sound is physically transferred to you by touch.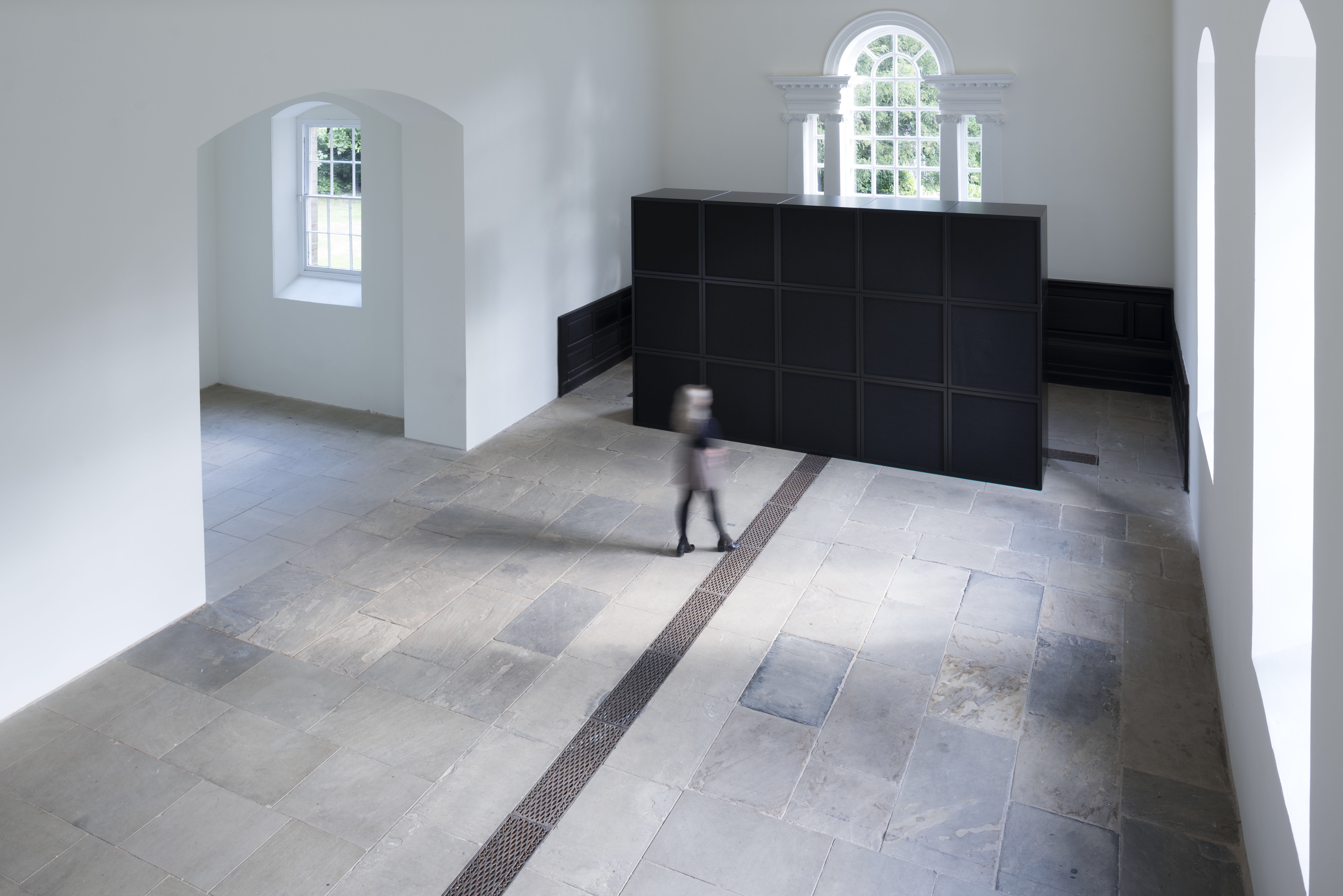 Placing sound within a sculpture park highlights the physical and sculptural qualities of works which involved sound. Art works which use sonic material are often pigeonholed, something which I discussed with the artist when I met him.
When I spoke to James Webb, we discussed the thoughts of Marcel Duchamp who postulated that the work of art was completed by the viewer. When sound is involved there is an additional bodily element to this. With Untitled (with the sound of its own making) what perceptions the visitor brings with them with completely alters the work. The sounds are created by hands beating on doors, which can be interpreted as religious or spiritual drumming or linked with the refugee crisis.
Borders and migration also feature in other works Webb is showing at YSP. Outside the chapel is an ongoing site-specific work called There's no place called home. The project situates the sound of a non-native bird in a landscape. The sound mixing makes it seem like the birdsong is coming from the trees and merging with the other sounds. There's no place called home is the discussion around migration but through nature. Other species do not possess the same concepts of borders and countries. Across the park, Webb has introduced the haunting cry of jackals to YSP. These calls echo across the water, adding an unnatural sound to the landscape.
Sound has the potential to affect its surroundings, unleashing change. Sound can make the familiar uncanny. James Webb showcases this ability.
James Webb: We Listen for the Future is at Yorkshire Sculpture Park until 26th February 2017.
James Webb will also take up residency at YSP in 2017, which will result in a new work.
To listen to James Webb's work, go to his SoundCloud account
Categories
Tags