Hoxton Gallery is to present Unseen Paintings, 1954-1960, a survey of works in oil by the late Keith Cunningham.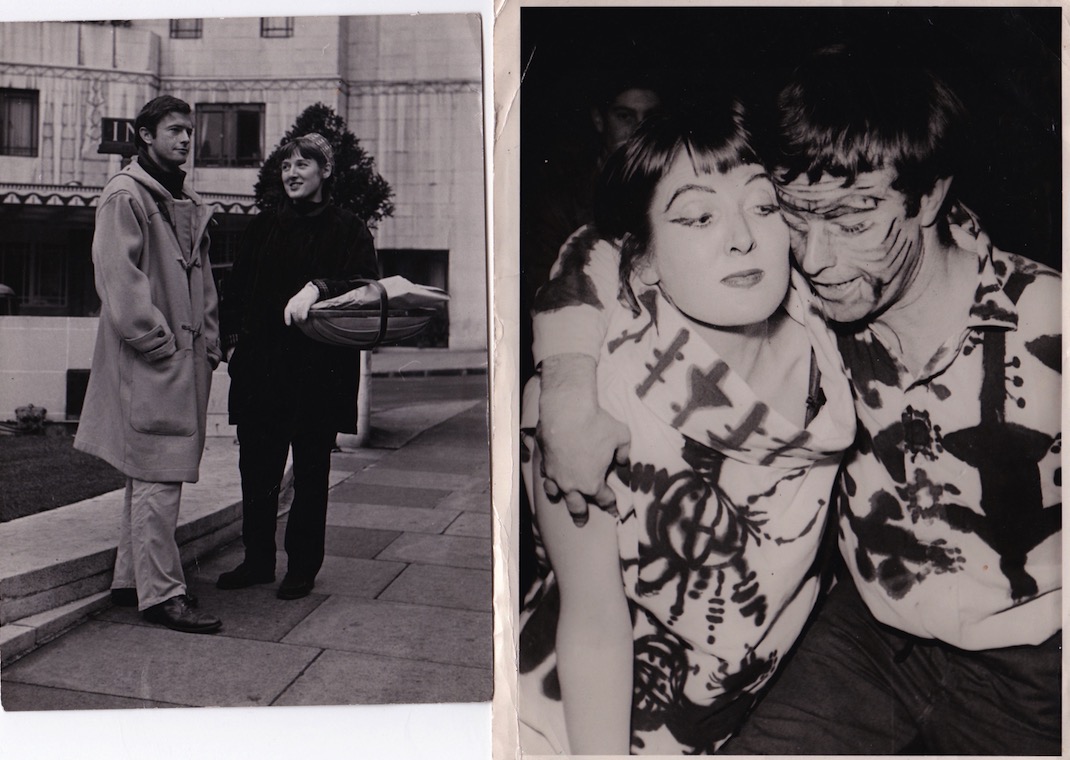 Keith Cunningham with his wife Bobby Hillson 1951, copyright Bobby Hillson
Cunningham, who died in 2014 aged 85, was a contemporary of Frank Auerbach and Leon Kossoff at the Royal College of Art in the mid-1950s. Auerbach recently recalled his 'outstanding talent,' and his tutor, John Minton (1917 – 1957), described him as 'one of the most gifted painters to have worked at the Royal College'.
On graduating from the college in 1956, Cunningham exhibited at the Royal Academy and the Beaux Arts Gallery – then one of the most influential galleries in London – at the invitation of its director, Helen Lessore (1907 – 1994). His work was shown twice with the prestigious London Group, where it was singled out by The Times art critic for its power and suggestive presence; meanwhile, The Jewish Chronicle spoke of the intense yet controlled atmosphere of his work.
While he was supported by influential collectors of the time, such as Hans and Elsbeth Juda, as well as public institutions in the UK and abroad, in 1967 Cunningham declined all further invitations to exhibit. Instead he pursued a highly successful career as a graphic designer. He continued painting, visiting his studio every day. Few, however, got to see the fruits of his labours. One who did was the writer Mike Dempsey. In an article for Design Week, he wrote of a studio visit:
'The room was full to bursting with paintings. Neatly covered and stacked to protect them from dust.The windows were sealed shut and the lack of air, combined with an extremely hot evening, made me feel faint. I was allowed to leave the studio door open for air, only to have it hastily closed when he heard footsteps, saying, 'I don't want any of those people snooping in here.'
This exhibition, the first of a series that are planned, focuses on three bodies of work. In the gallery's first room are two suites of paintings which have been titled 'Heads' and 'Skulls'†. Cunningham did not identify the subjects of the former – he did not use sitters, preferring instead to sketch people around London while on the bus or sitting in cafes. The influence of Rembrandt is evident in these works, not just in the somber colour palette, but also by their intensity. They are all deeply psychological, evoking a raw humanity that in some works is harrowing, and in others revealing of deep pathos. The 'Skull' works, of which, seven are presented here, are a continuation of Cunningham's interest in life and death. Morbid and explicit, they are in the tradition of Memento Mori and Vanitas works, reminding viewers of the transience of life, the futility of pleasure, and the certainty of death.

In addition to Rembrandt, Cunningham's practice is indebted to the Spanish Old Masters, particularly Velázquez, whose paintings he experienced first-hand when travelling in Spain in the fifties. As he recalled: 'Travelling light and full of enthusiasm on an adventure of discoveries and rewards. Starting on a sunny morning at the Prado and coming face to face, without realizing its scale and impact from reproductions, Velázquez' Las Meninas – everything perfect – magnificent and that rare 'other thing.'
The exhibition has been co-curated by Bobby Hillson and Stephen Rothholz. Says Rothholz:
'Cunningham was a painter of extraordinary talent, and it has been a hugely rewarding experience helping to put this exhibition together. The great question for me is why, when he appeared to have the world at his feet, when he was being courted by gallerists and acquired by museums and collectors, did he step out of the limelight? Only he could answer that question, but at least this show, the first of many I hope, will allow people to see and enjoy his work.'
Hoxton Gallery: 59 Old Street EC1V 9HX
Private View: Thursday 29th September, 6 – 8.30pm www.hoxtongallery.com
Categories
Tags