Akin to Adele naming her latest album '25', Norwegian artist Ann Cathrin November Høibo turned 36 this year and has titled her third solo show at STANDARD (Oslo) 36. The expression goes that 'age is just a number' but in the press release for this exhibition, the artist references what 36 means in mathematics, measurements, science,religion, culture, sports and other fields. Did you know that 36 is the atomic number of krypton or the number of vehicles that run in each race of NASCAR's Camping World Truck Series? In the exhibition itself, the viewer starts to understand the significance of 36 to Høibo.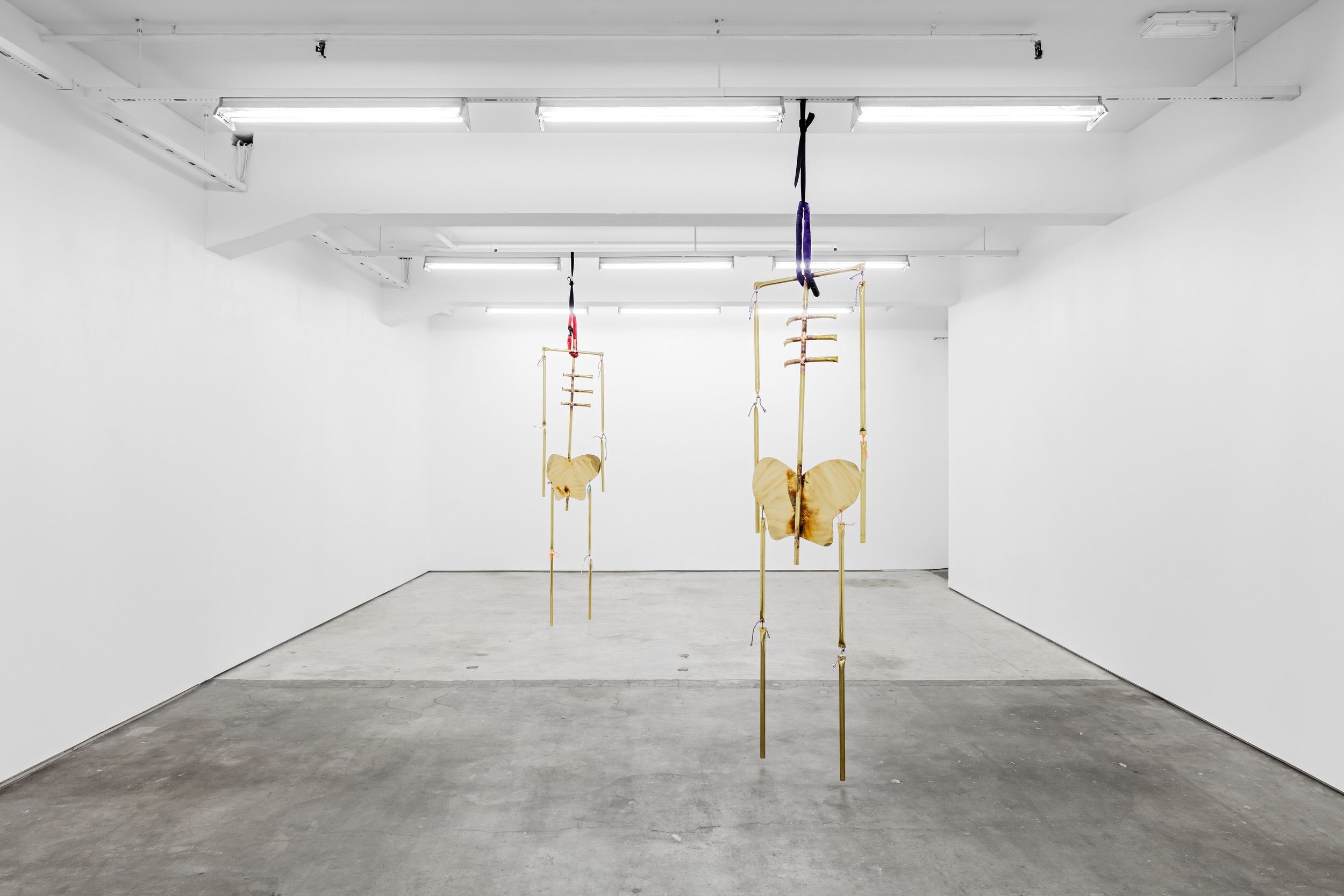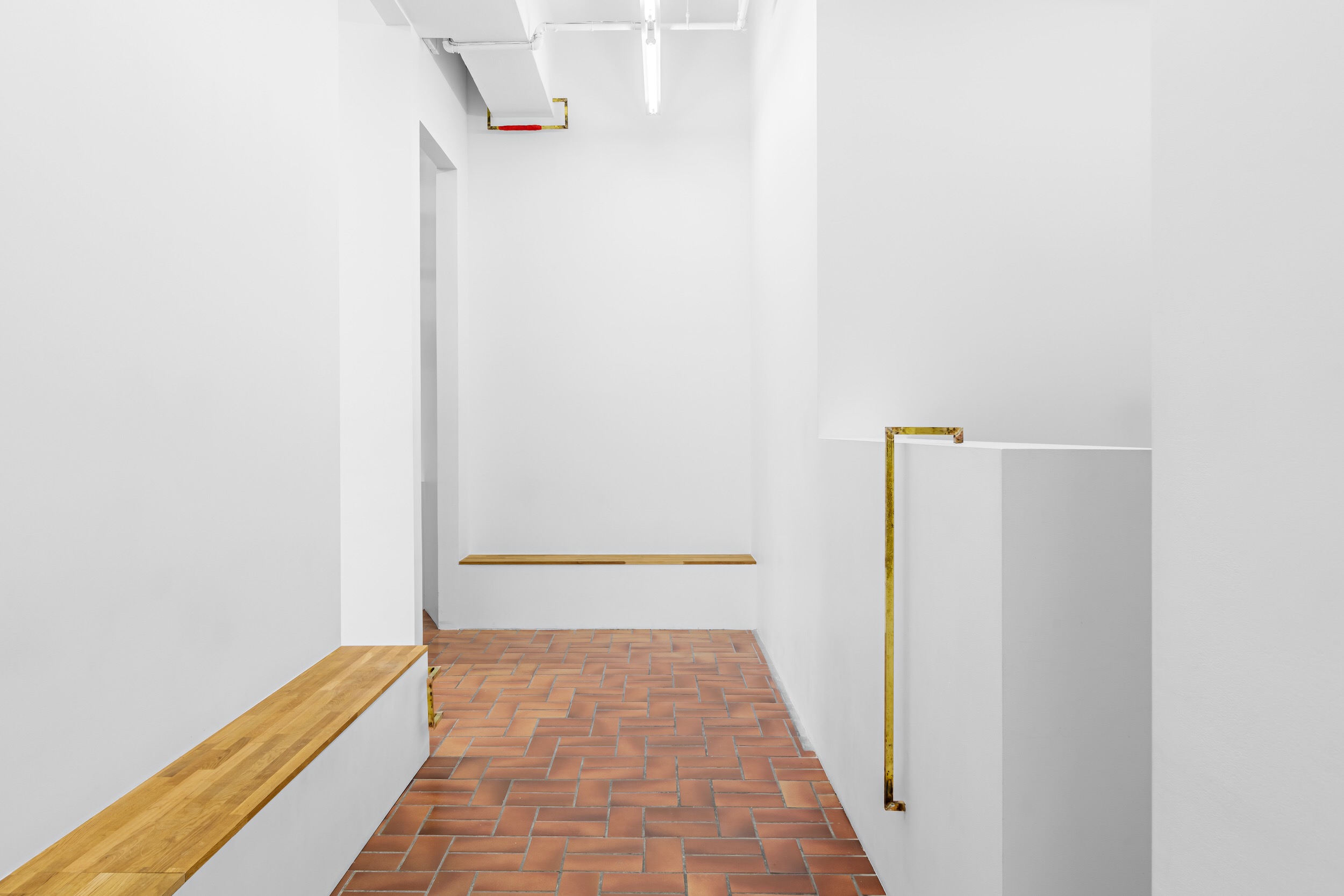 The artist is known for her exquisite tapestries that reference the history of Norwegian textile art that goes back to 1892; however, Hobo's tapestries often leave threads hanging and clumped in a pile. In this exhibition sited in the various rooms of STANDARD (Oslo),there are two tapestry works juxtaposed with two hanging skeleton sculptures made of cheap polished brass tubing tied together by a rainbow of different-hued cord. Although far from middle-aged, the artist appears to glimpse mortality through these skeletal objects that dangle from straps tied to the ceiling as if hanging from a noose. The other rooms of the gallery are empty save for a few brass tubular fittings scattered along the walls and ceiling that mimic the architecture of the gallery or possibly the internal pipework of the artist. Minimally hung, this exhibition leaves room for viewers to reflect on their own years in this world.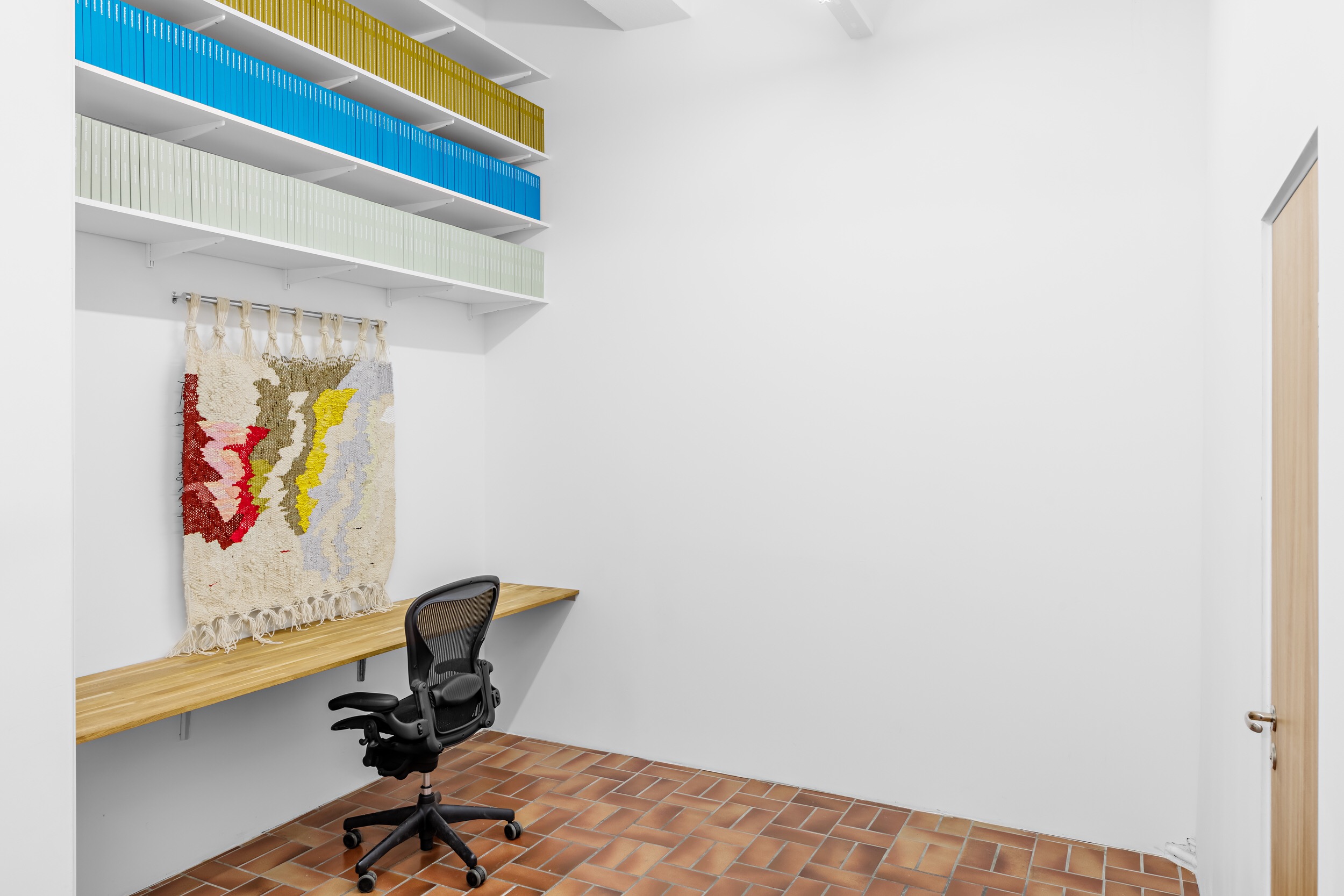 Exhibition runs from 2nd September to 1st October 2016 at STANDARD (Oslo), Oslo. www.standardoslo.no
About the Artist
Ann Cathrin November Høibo (b. 1979, Kristiansand) lives and works in Kristiansand. This is her third solo exhibition at STANDARD (OSLO). Other recent solo exhibitions include Carl Freedman Gallery, London; Michael Thibault Gallery, Los Angeles; Kristiansand Kunsthall, Kristiansand S; and Henie-Onstad Art Center, Høvik. Earlier this year her works were subject to a solo presentation at Frieze Art Fair, New York, under the auspices of STANDARD (OSLO). Recent and upcoming group exhibitions include "As if in a foreign country" at Galerie nächst St. Stephan Rosemarie Schwarzwäld, Vienna; "Entangled: Threads and Making" at Turner Contemporary, Margate; "Image Support" at Bergen Kunsthall, Bergen; "Love Story" at The Astrup Fearnley Museum of Modern Art, Oslo; "Før og nå til etterpå" at Sørlandets Kunstmuseum, Kristiansand S; "The Cat Show" at White Columns, New York; "Layers" at Rodeo, Istanbul; "Interiors" at Lulu, Mexico City; and "A Disagreeable Object" at Sculpture Center, New York. This fall will also see the launch of her first monograph published by STANDARD (BOOKS).
Categories
Tags