The electric Gi FlyBike is very easy to fold, it can be done in one motion (check the video above).
The bike also automatically locks once you are five metres away.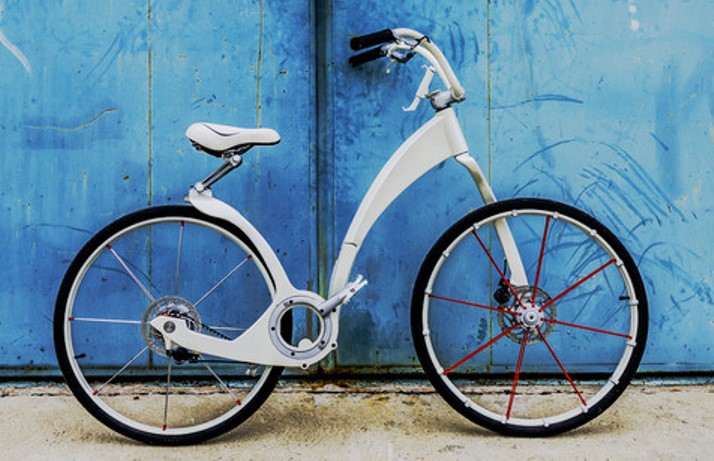 The Gi FlyBike weighs 17 kilograms, and can be controlled using a smartphone app that lets you lock or unlock it and share passcodes with friends who might want to borrow it. The app can also be used to turn safety lights on, access GPS and charge the phone using energy generated by pedalling.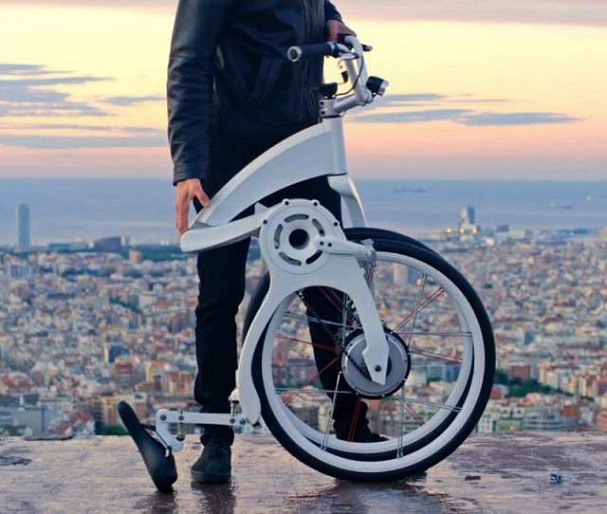 The Gi FlyBike was created by entrepreneurs Lucas Toledo and Eric Sevillia and industrial designer Agustín Agustinoy and is designed with city bikers in mind. The vehicle's frame is made from recyclable aluminium, and a battery-powered electric engine assists riders with three adjustable levels.
Categories
Tags