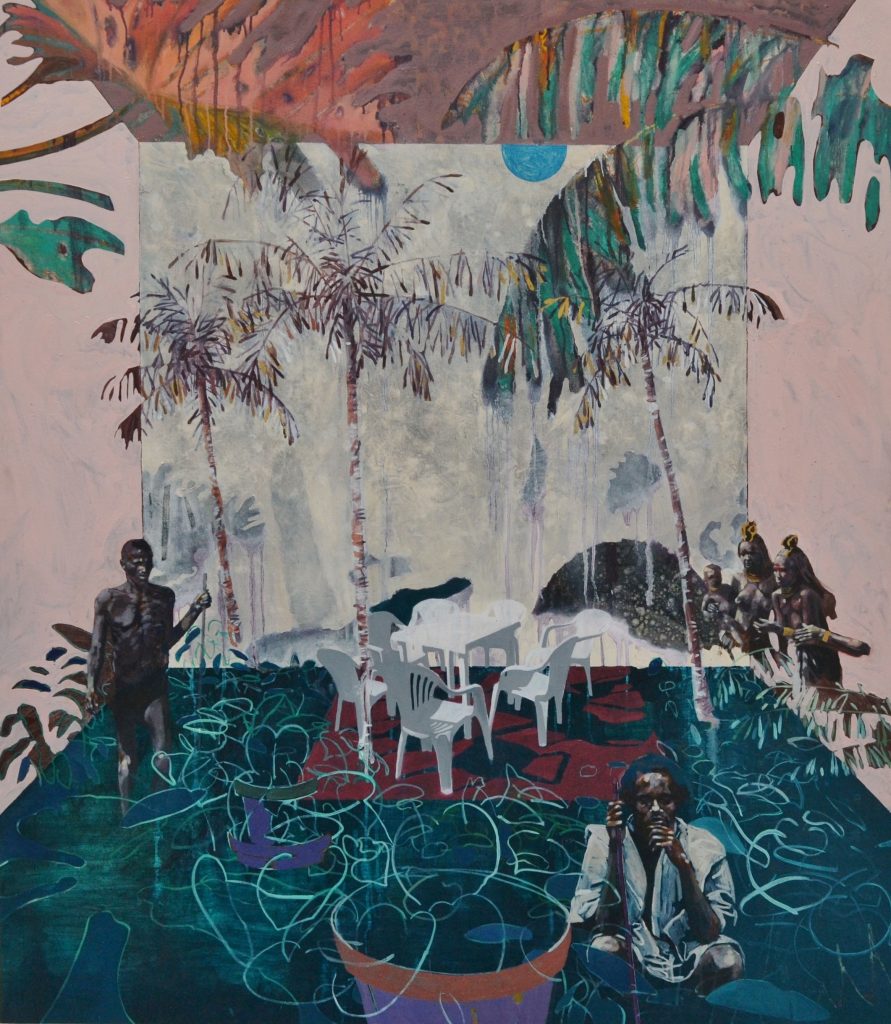 Joshua Raz, Indoor/Outdoor Tropics, 2016 Oil paint and gold leaf on canvas, 160 x 140 cm
The shortlist for this year's 2016 HIX Award has been announced :
The shortlisted artists are: Alex Roberts, Alexandria Frances Clow, Alice Chandler, Alicia Reyes McNamara, Anya Charikov-Mickleburgh, Claudia Cole, David Jaramillo Klinkert, Emily Carrington Freeman, Gareth Bunting, Genevieve Slater, Helen J Young, Hun Kyu Kim (Jake the Dog), Jaeyeon Yoo, Joshua Raz, Karen Esther Doyle, Keun Wook Ji, Kyung Hwa Shon, Sophie Shickle, MC Llamas, Gili Lavy and Rui Fan Wang.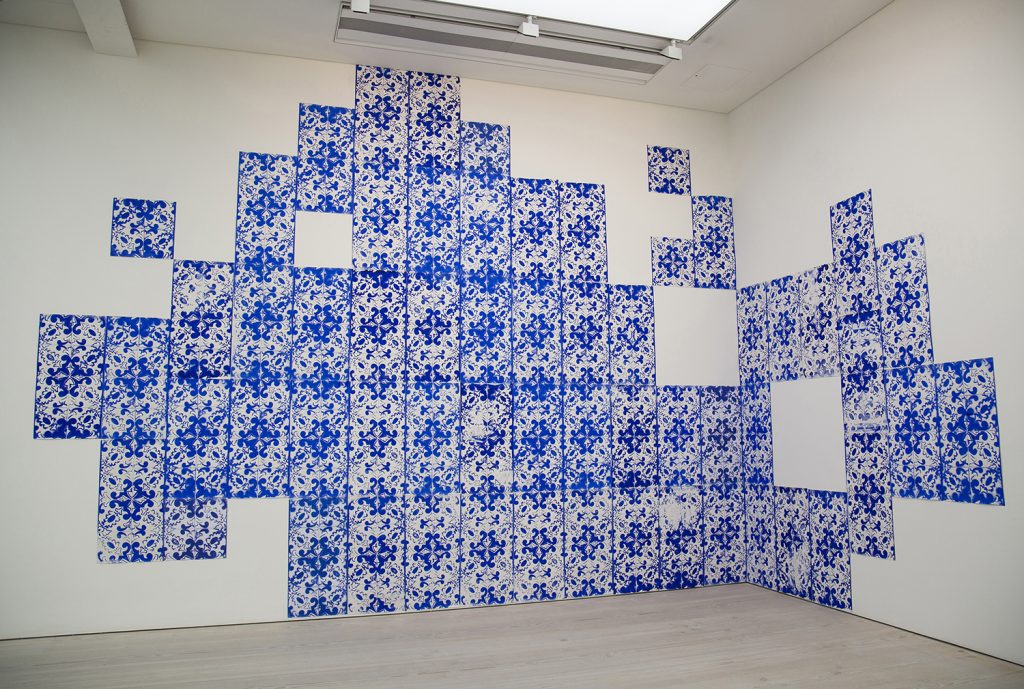 Kyung Hwa Shon, The City of Fragments, 2016 Silkscreen on paper, text on copper sheets, dimensions variable

The winner of the award will be announced at a prize-giving ceremony on Monday September 5th, and an exhibition featuring work by all the shortlisted artists will be held at the Unit London gallery from Thursday August 25th until Friday September 9th.
Founded in 2013 by the restaurateur Mark Hix and Rebecca Lidert, the award aims to help young artists take their first steps into the art world. Past winners have included Felix Treadwell, Nicholas Permain, and Ally McIntyre.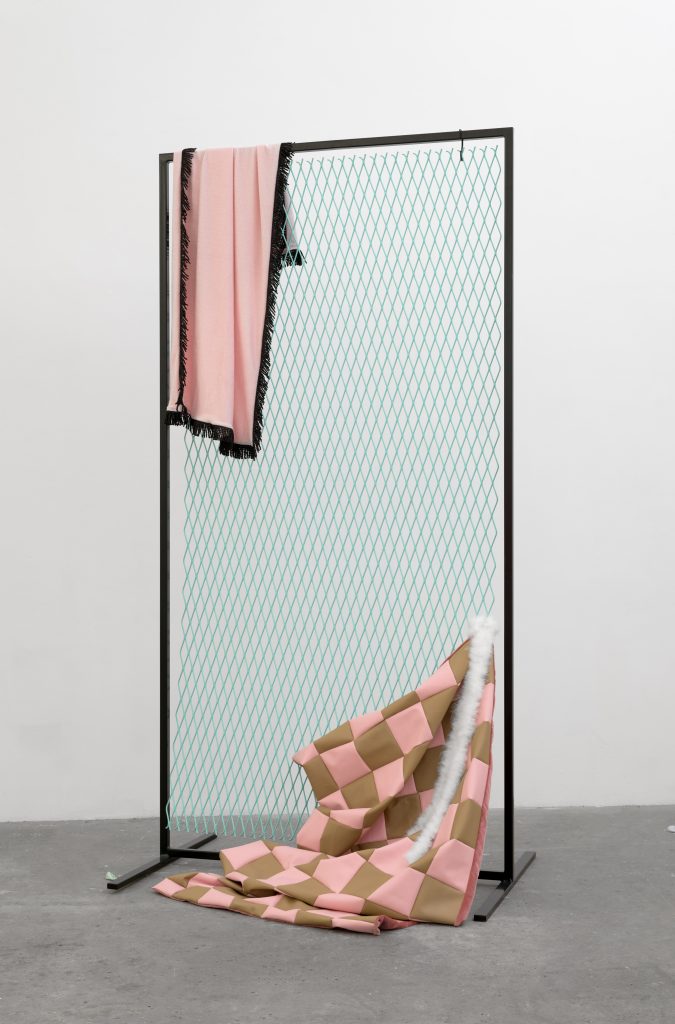 Alice Chandler, Slightly Guilty Pleasures, 2015 Powder coated steel, faux leather, towelling, velvet, maribou fluff, 260 x 130 x 90 cm
Its 30-strong judging panel is chaired this year by the acclaimed British artist Gavin Turk. Other members include the head of Royal Academy Schools Eliza Bonham Carter, the collector Anita Zabludowicz, GQ editor Dylan Jones, and entrepreneur Liz Murdoch.
This year's winner will receive a £1,000 cash prize; a £1,000 voucher for art materials from CASS Art Supplies; £1,000 HIX dining vouchers; a trip to HIX Townhouse in Lyme Regis and a feature in the autumn issue of HIX magazine.
Says Rebecca Lidert:
'Throughout the past four years the HIX Award has supported many emerging artists and gallerists in their first steps in to the art world. For many artists the HIX Award is their first exposure to the art world and through their involvement in the award we have seen both gallerists and artists go on to achieve some amazing things. With momentum building and the quality of work getting more impressive each year, we are excited to announce 2016's shortlisted!'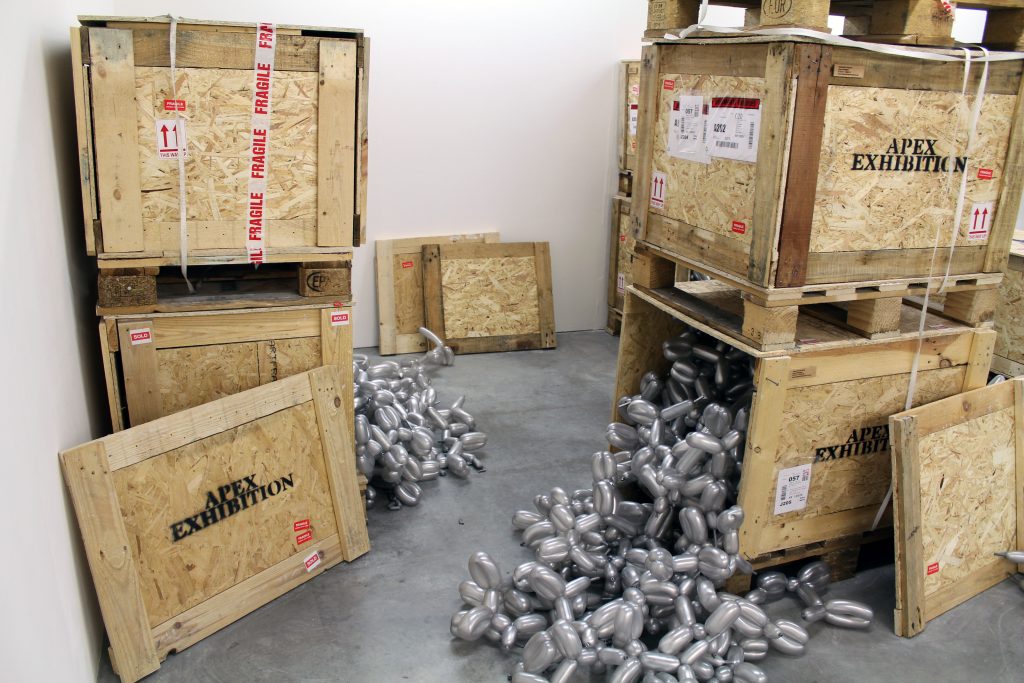 Alexandria Frances Clow, Balloon Dog, 2016
Chipboard, wood and nails, twisting balloons, spray paint, packaging stickers, dimensions variable
Categories
Tags