Art critic Tabish Khan brings you 'The Top Art Exhibitions to see in London'. Each one comes with a concise review to help you decide whether it's for you. Every one of last week's top 7 is still open to visit as well: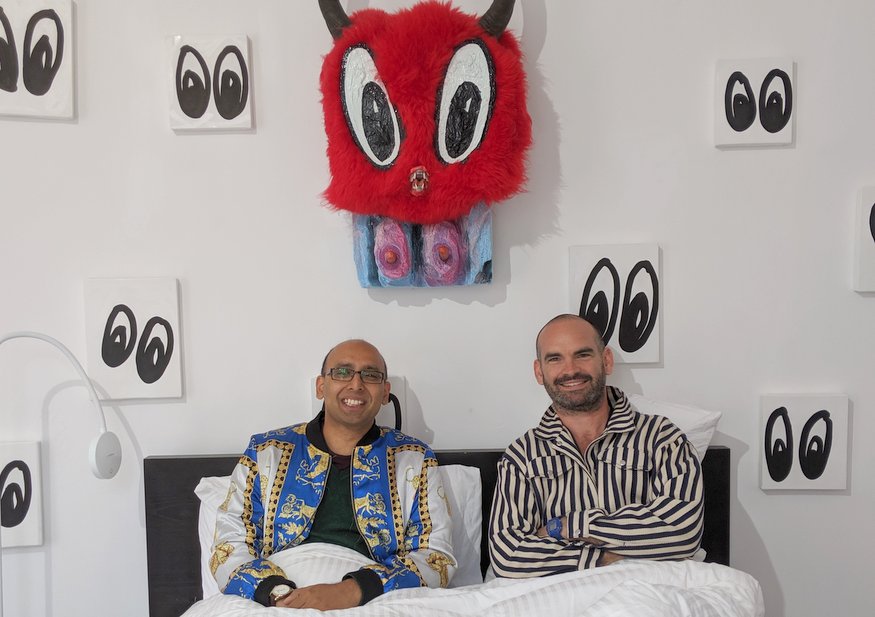 James Ostrer: Post Apoca-Lips @ Kristin Hjellegjerde, 2 Melior Place
Black lines sneak all across the walls and up the stairs in this fantastic venue, which looks like a Spanish villa has been plonked down in Bermondsey. In among the interior there are furry cartoon-y demonic heads adorning the walls like surreal hunting trophies. It's another journey inside the psyche of James Ostrer and given past exhibitions have included flip flops stuck to walls and the artist in a pig suit, this doesn't feel surprising for me. For everyone else, prepare yourself for a trippy tumble into the rabbit hole. It's appointment only but the artist is often present at the venue. Until 2 November.
Ben Turnbull: American History X volume III, Manifest Decimation @ Bermondsey Project Space
Artist Ben Turnbull rips apart the idea of Manifest Destiny — this belief that drove on White settlers to believe they were divinely ordained to colonise all of America while wiping out the native population. Mount Rushmore is recreated using Native American heads and toy Cowboys and Indians are painted to create an upside down American flag. He creates collages using old comic books harking back to his childhood, but it also reminds me of how oblivious I was to the propaganda that's implanted in pop culture aimed at children, which I just hoovered up when I was a child. Until 2 November. 
Song Dong: Same bed, different dreams @ Pace London
Discarded furniture and windows from Beijing have been constructed into beautiful assemblages – commenting on how modernisation is leading to the loss of such lovingly crafted creations. In the opening week the artists created an edible artwork made from biscuits that visitors were invited to tear apart just like the redevelopment that's happening across the world as cities modernise, just like the biscuits the long term implications aren't necessarily good for us. Until 5 November.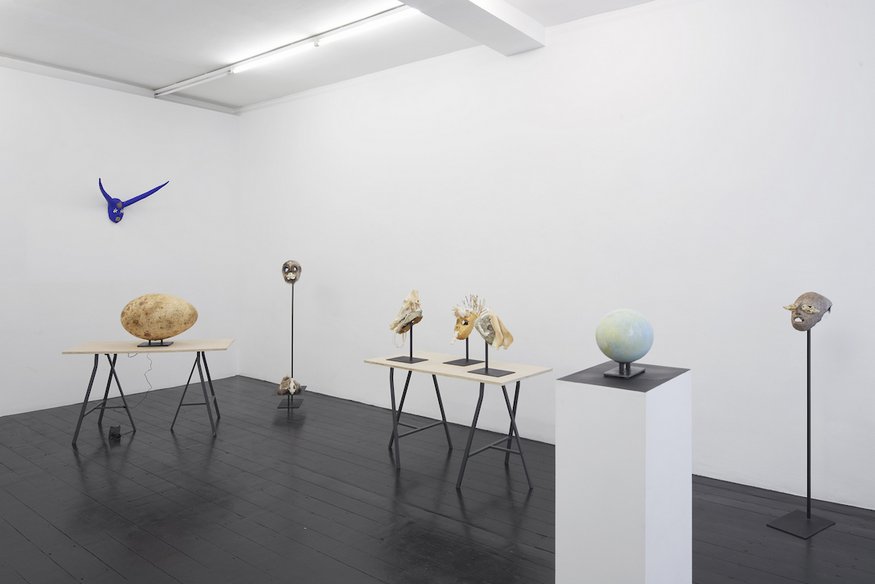 Joanna Rajkowska: The failure of mankind @ l'etrangere
There's a giant egg on the table and I can hear chirping coming from inside. I place my hand on it and can hear the tapping of a chick trying to break out. The two eggs are surrounded by masks made using fur and bones, including tiny skulls for eyes. It's part of the artist's desire to bring us closer to nature and to develop empathy for the animal world, through these intense works. Until 31 October.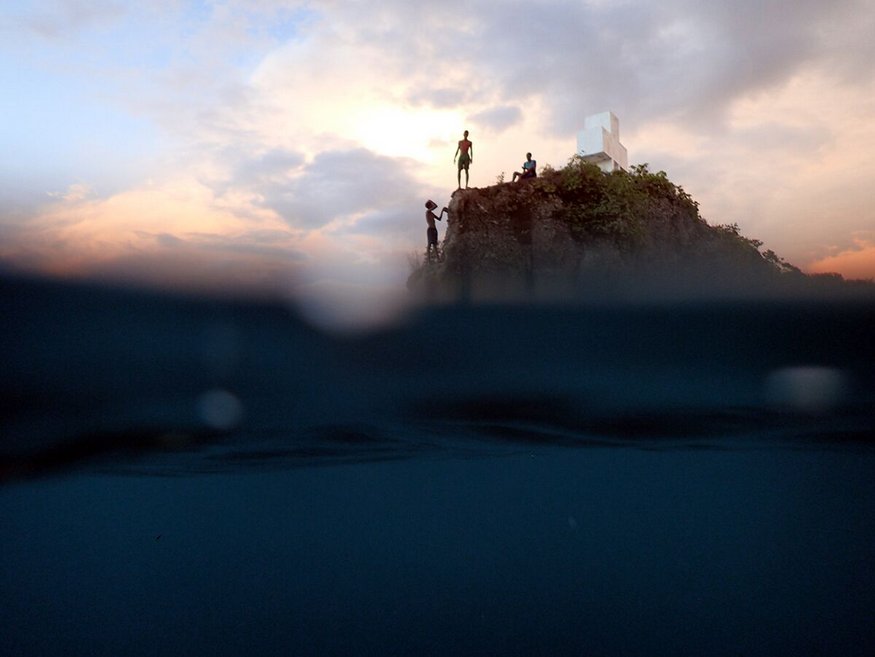 Human Stories: Circa No Future @ Now Gallery
Adolescent males dive into the water and swim beneath the surface, beautifully captured on both film and a series of photographs from the Caribbean nation of St. Vincent and the Grenadines by Nadia Huggins. There's a youthful exuberance from these boys who are on the cusp of manhood and all the responsibilities that will come thereafter. But for now they can frolic and enjoy life memorialised as Peter Pan-type figures in this exhibition. Until 10 November.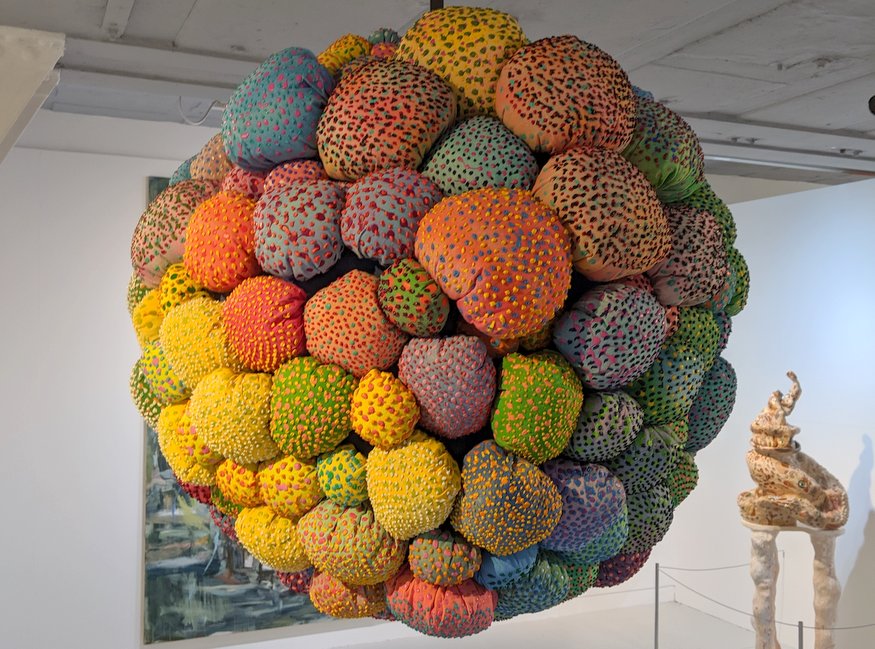 HIX award 2019 @ HIX Art
A suspended ball of colour by Saroj Patel hangs in the space like an organic entity, a hand operated pair of giant hands by Lucy Gregory claps together and the sound reverberates around the space. These are just two of the exciting young artists in a strong line up for this year's HIX award for new and recent graduates. Until 10 November. 
Julie Cockburn: Telling it Slant @ Flowers East
In any photograph we look to the persons in it, using their expressions to determine their thoughts and the context of the scene in front of us. Julie Cockburn conceals this behind clouds, dots and angular colours so that we have to break free from our usual way of seeing to find the narrative in these familiar scenes with a twist. Until 2 November.
All images copyright artist and gallery unless otherwise specified. James Ostrer & HIX Art images copyright Tabish Khan. Now gallery image copyright Nadia Huggins. 
Categories
Tags