Mark Hix appointed Food & Beverages director at Groucho Club. Mark Hix opened Hix Restaurants in 2007. His famous collaboration with artist Damien Hirst saw a multi-million pound installation of the 'Cock and Bull' in his Tramshed restaurant in East London. He also set up the annual Hix Award which was sponsored by Hauser & Wirth in 2019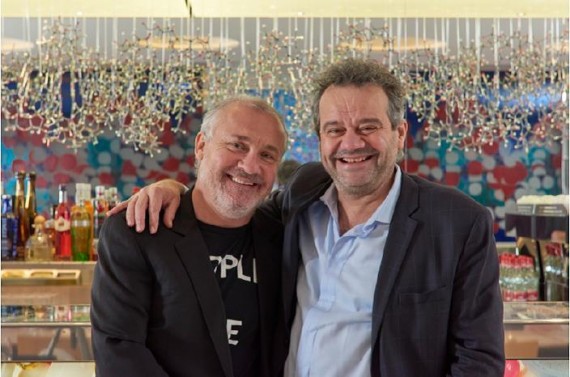 The Hix group closed in 2020 during the Covid-19 pandemic, at which point Hix moved to Dorset and opened the Oyster & Fish House in Lyme Regis.
"I am thrilled to welcome Mark back to his spiritual home. He has been a member of the Groucho for more than 30 years, and he understands the special nature of this club. Mark is one of my food heroes. He was almost single-handedly responsible for putting modern British cooking on the map, and I am sure our members, their guests and those hiring our unique event spaces, will welcome his trademark flourishes on the menu."

Artfarm CEO Ewan Venters
The Groucho Club was bought in August 2022 by Artfarm, the hospitality arm of the Hauser & Wirth.
Last month, the group opened the Audley Public House and Mount Street Restaurant in Mayfair, with a number of high-profile art installations.
Hix said:
The chance to work at the Groucho was irresistible to me. I have worked with Ewan on several projects previously, and this club is part of the fabric of my life. The Groucho represents everything that's great in a members' club – it is welcoming, familiar and eclectic. You can walk in on your own and suddenly find yourself having the most interesting conversation with a like-minded soul you've never met before. It manages to be both cosy and glamorous.

As far as the menu is concerned, I would like to bring my influence to bear on what is already a very strong offering. I shall be concentrating on British food at best, supplementing simple club food that everyone can relate to, like our famous shepherd's pie, with some of my signature dishes. Likewise, the drinks menu will showcase some of our fabulous British spirits producers.
Categories
Tags