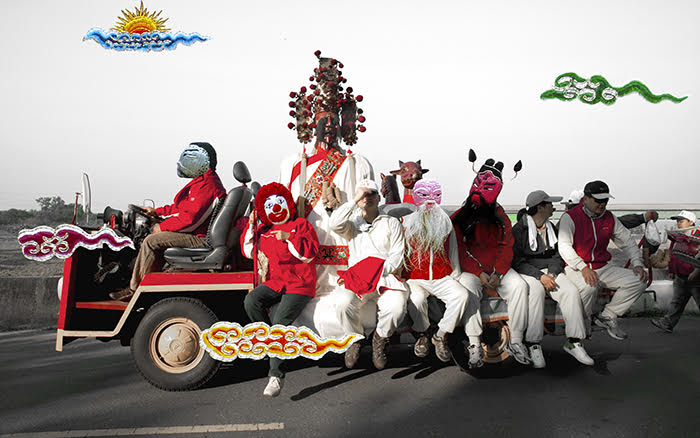 START Art Fair returns this September and FAD managed to catch up with its director Niru Ratnam to ask him about the third edition and how they will be following the amazing success of the teamLab project from last year.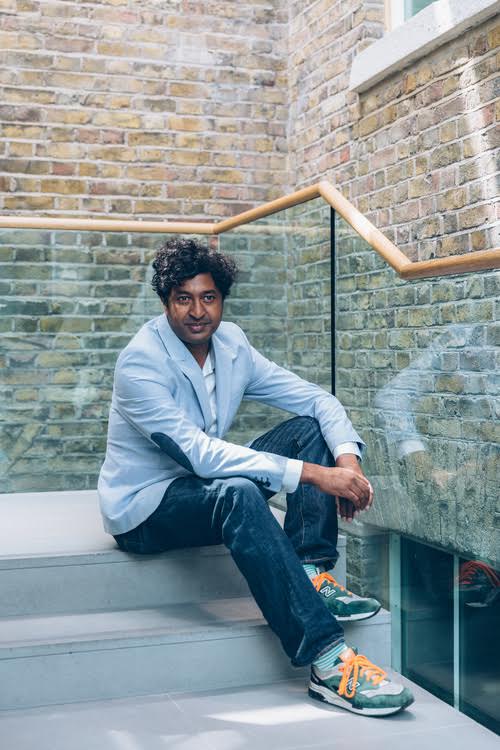 Niru Ratnam Photo James Cannon
1. Can you tell us a bit about the idea behind START Art Fair? What's the selection process like?
The idea behind START is very simple – an art fair set in a museum-quality location that focuses on emerging artists and new art scenes. There are lots of great art fairs around Europe so we wanted to do something that was a bit different – where you could go to and come away with a series of new discoveries. Ideally we want each visitor to go away with interests in artists and gallerists who they haven't come across before. In terms of the setting I wanted to move away from the trade show type venues that most art fairs go for and do something in the type of place that you'd normally visit for an exhibition – hence the Saatchi Gallery is our base.
2. Can any gallery apply? Are there specific criteria you have to meet to be part of START?
Sure as long as they are committed to showing either emerging artists or are from a new art scene. I spend quite a bit of time travelling and researching the programmes of galleries from round the world so in reality I know the programmes of the galleries who end up showing pretty well. I used to be a gallerist myself which helps in trying to work out which gallery will end up making a great presentation.
3. How important is the space you've chosen to show in? Does it change the nature of the art fair
experience?
Totally. I find it really difficult to look at art when it is in a convention centre and there are rows and rows of galleries. I think you need to make art fairs look as much as the type of gallery or museum you would normally visit. Galleries want to sell the work they are showing and in order to do this a fair needs to create the best possible atmosphere for viewers to experience the works.

Project ArtBeat Beso Uznadze The Fragrant Orchard Of My Mother
4. You have some galleries from some v interesting places how did you find them?
Travel! And listening to hints from other people. One of my favourite galleries is Project Art Beat from Tbilisi in Georgia. I came across them two years ago at a fair in Istanbul on the tip-off from a journalist who had seen their brilliant booth in the corner of the somewhat dingy convention centre. Then you get a gallery like Lin & Lin who are really well known in Taiwan and Asia, but not that well known here and they are exactly the type of gallery we love to promote. And it's really important to have a good base of British galleries – I'm delighted that SYSON from Nottingham are showing for instance.

Lau Chiu-Chen 'The Raijin Rolls The Thunders Till His Face Turns Purple' (2014-15), acrylic on canvas, courtesy Lin & Lin Gallery
5. Can you tell us a bit about your projects at START?
We've got two projects that are super-interesting, one is called 'Future Island' and looks at the Taiwanese art scene and one featuring the work of Iraqi-born artist Mahmoud Obaidi which is called 'Baghdad'. Again the emphasis is very much on looking at new art scenes in a bit more depth.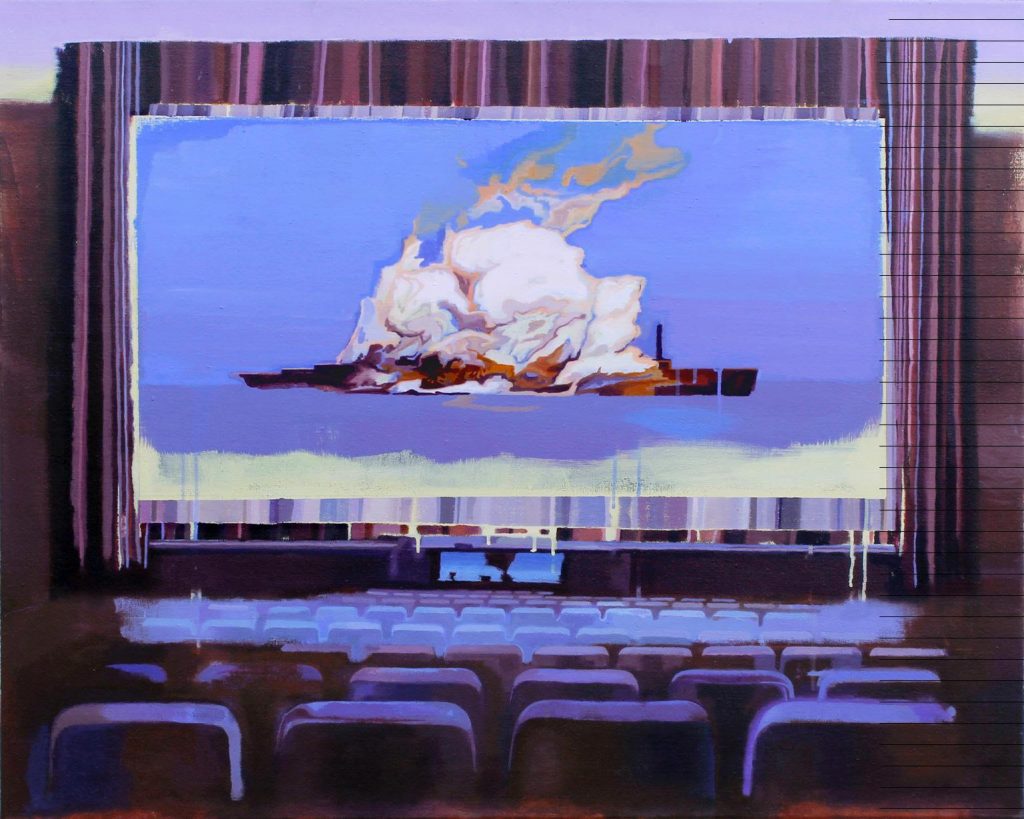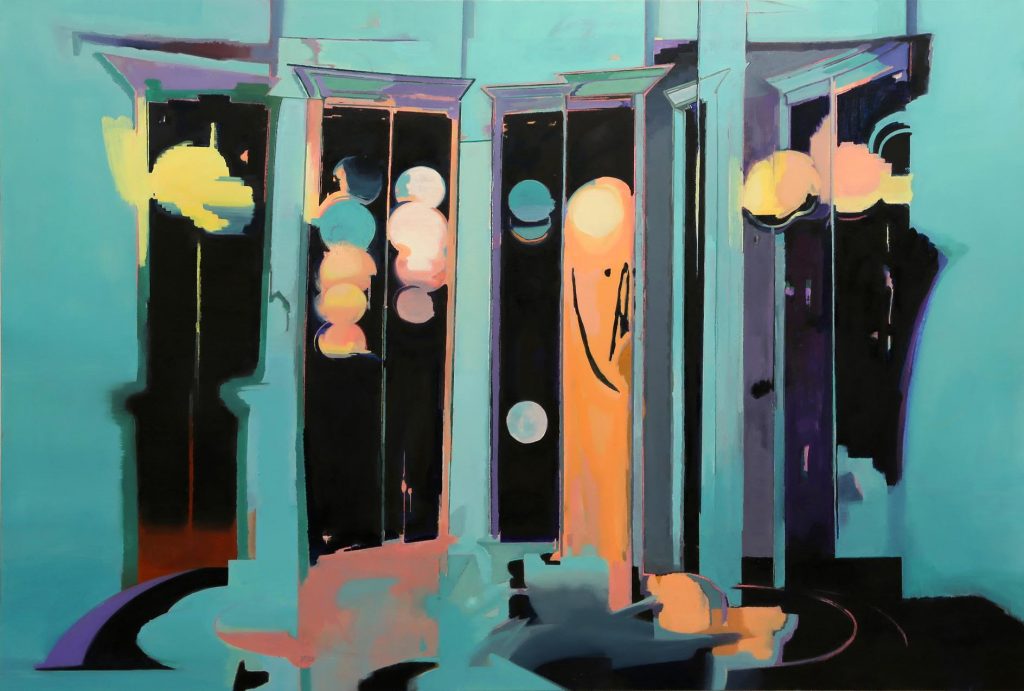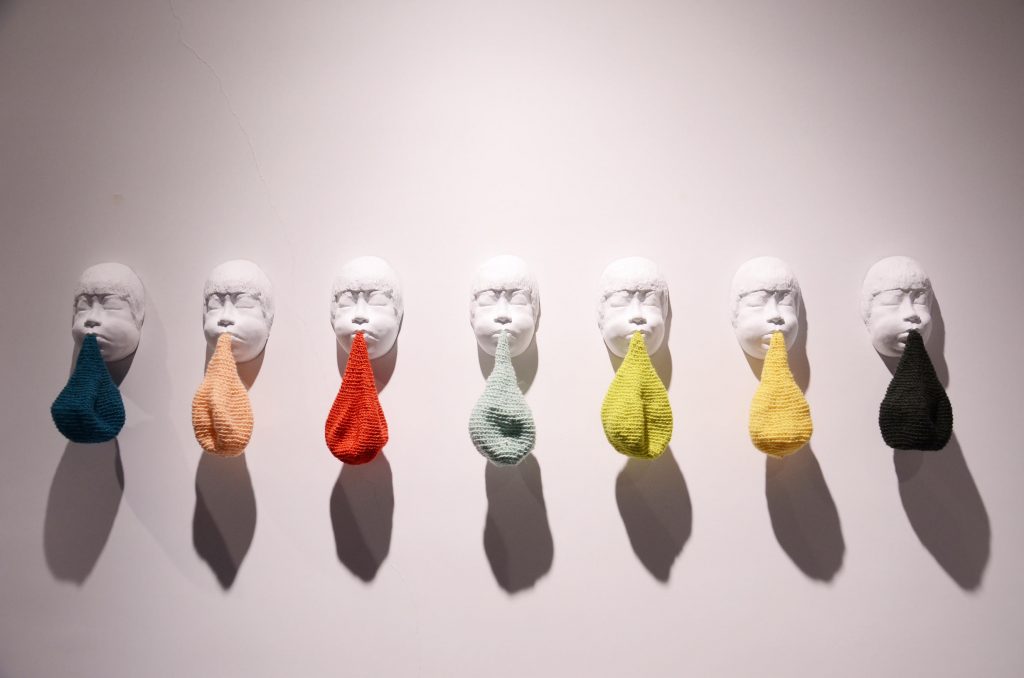 6. How do you follow teamLab?
What you don't do is simply try and replicate them! teamLab were a great project and a real 'wow' moment. And I think what you do is stay true to your philosophy and continue to develop the projects. I think globalisation is a super-important topic right now particularly after Brexit and I want the projects to show both the amazing positive side of globalisation but also some of the serious issues that have come with it.
7. This is the third edition of START are you worried it might be becoming a bit formulaic?
There's no doubt that art fairs can become formulaic. We've worked really hard on getting the gallery mix right and on what they're showing to keep that sense of discover and of something new. There are too many fairs where you walk in and think "hold on, I've seen this all before" and I can guarantee you that won't be the case at START.
8 Have you noticed any themes in the work being shown this year?
I'm still always struck that despite the international nature of the art world, that things made by artists from around the world don't look the same. There are always local nuances in terms of both subject matter and handling that really come out – so what an artist produces in Seoul won't look the same as what an artist produces in Los Angeles. This is undoubtedly a good thing and hopefully will long continue.
9. Any future plans for START?
We tend to take each edition one at a time – we're not a big art fair or organisation that will suddenly roll out three similar fairs around the world. So the main plan is simply trying to deliver a really great edition again in a few weeks time!
START art fair 15th-18th September Saatchi Art Gallery startartfair.com
Categories
Tags