Tabish Khan the @LondonArtCritic picks his favourite top 5 art exhibitions to see this week that all close this week. Each one comes with a concise review to help you decide whether it's for you. Those looking for more shows should see his previous top 5, where three open to visit.
Jonathan Baldock: We are flowers of one garden @ Stephen Friedman Gallery
Bringing his personal relationship with his mother and her love of gardening into his sculptures, this feels like Jonathan Baldock's strongest works to date. In one sculpture a cast of his hand interlocks with his mum's, and floral sculptures with faces that hold dried flowers within their mouths. These are beautiful and touching works. Until 25 February.
Inside: A Two Temple Place and Thorp Stavri Exhibition @ Two Temple Place
Taking over and responding to the historic space that is Two Temple Place, 10 contemporary artists have filled its beautiful interiors with painting, film, sculpture and a neon work by Gabriella Pelczarska that says 'pls don't touch the artwork' in a nod to how we're expected to behave in a stunning space like this one. Until 26 February.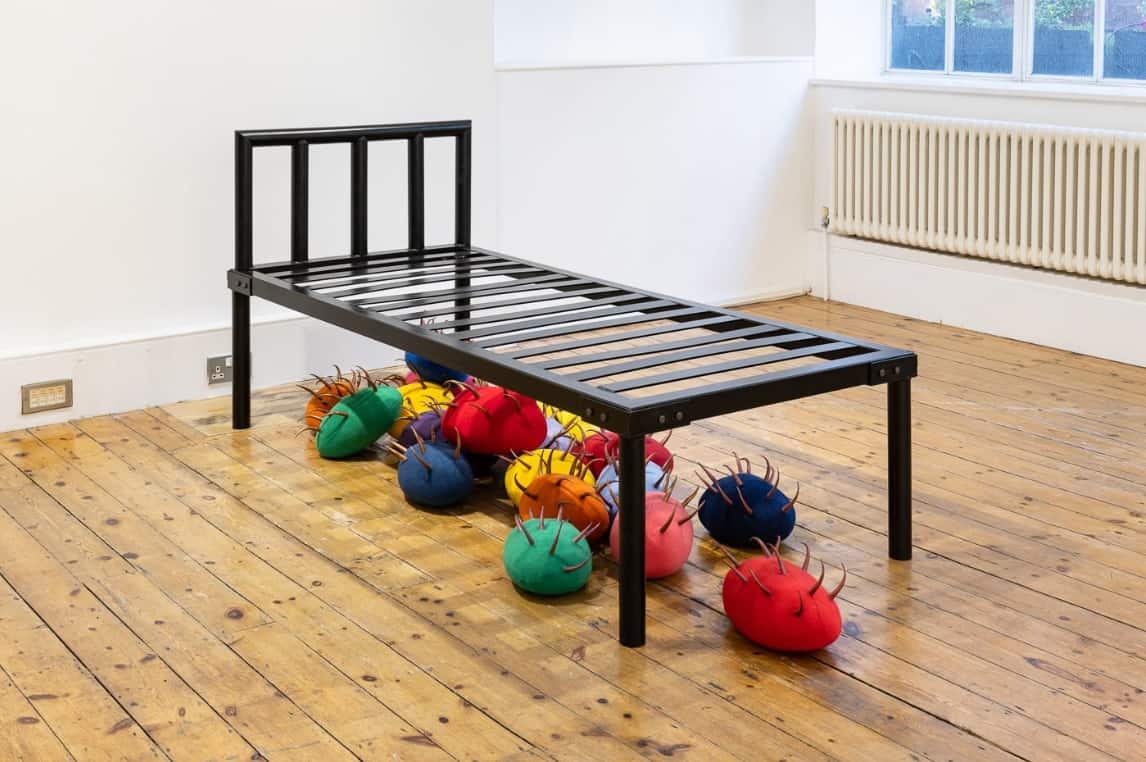 Permindar Kaur: The Room @ Niru Ratnam
Are you someone who looks under your bed before you go to sleep? Then you may not want to look under this one to find the colourful and spiky creations of Permindar Kaur, that look both cute and scary. For me it speaks of the home as both a place that's comforting after a long day at work but also a threatening place for those who aren't so fortunate to live in loving homes. It's the central piece in a solo show of the artist's work. Until 25 February.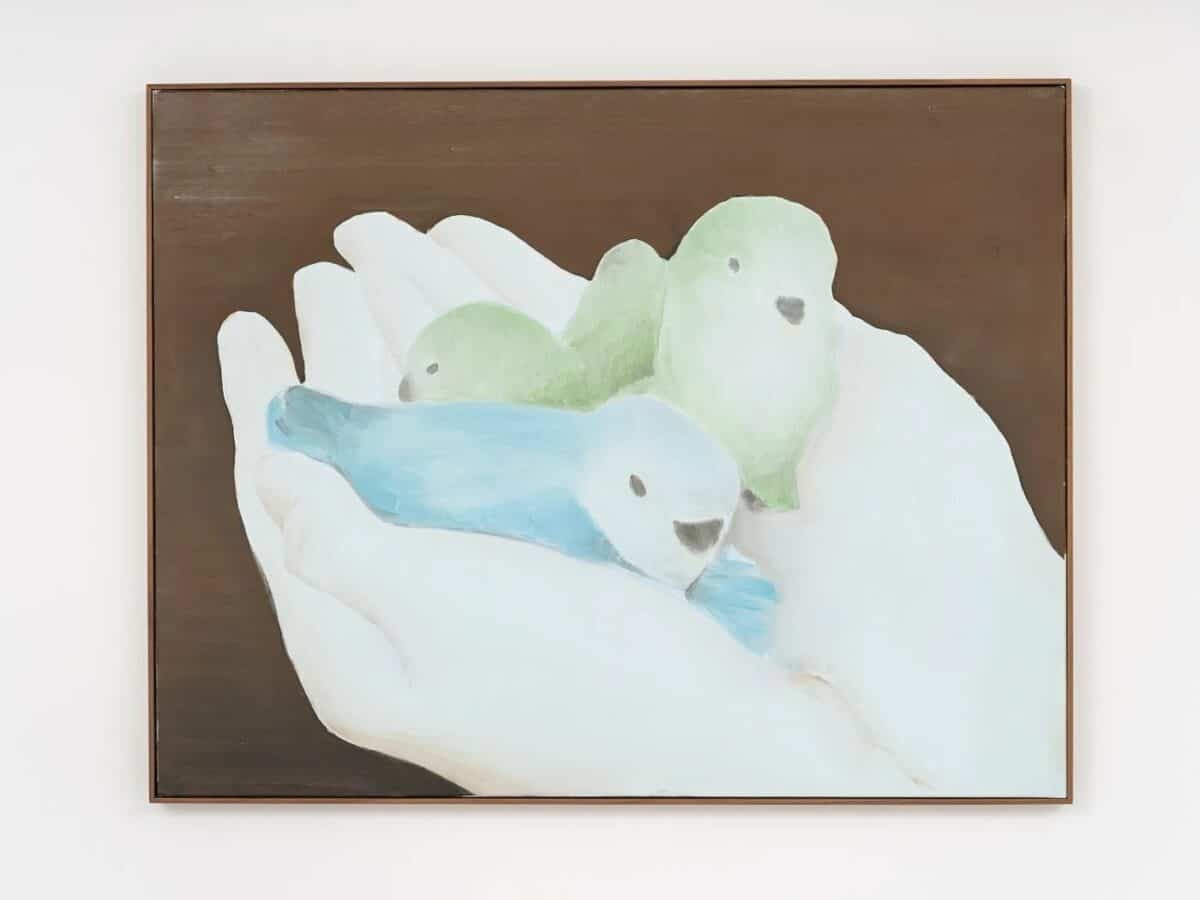 Ciaran Murphy: this appear @ GRIMM
There's a great lightness to the paintings of Ciaran Murphy as if brushes just pass gently across the canvas when two birds appear cupped in a pair of hands or a dinosaur skeleton is distorted as if this was a blurred photograph rather than a painting. The diversity suggests they were painted over a longer time that the two years of work that's on show here. Until 25 February.
The Picture @ Brooke Benington
Taking Oscar Wilde's brilliant novel The Picture of Dorian Gray as an inspirational leaping off point, this group show brings together some diverse artists – including the ethereal figures in the painting by Harriet Gilett, body parts and icons in jesmonite by Tim Noble, and the 'clouded over' paintings of Henrik Potter (pictured). Until 25 February.
Two Temple Place photo: BJ Deakin Photography. All other images copyright respective artist and gallery
Categories
Tags