Tabish Khan the @LondonArtCritic picks his favourite art exhibitions to see in London in late March, all closing this week. Each one comes with a concise review to help you decide whether it's for you.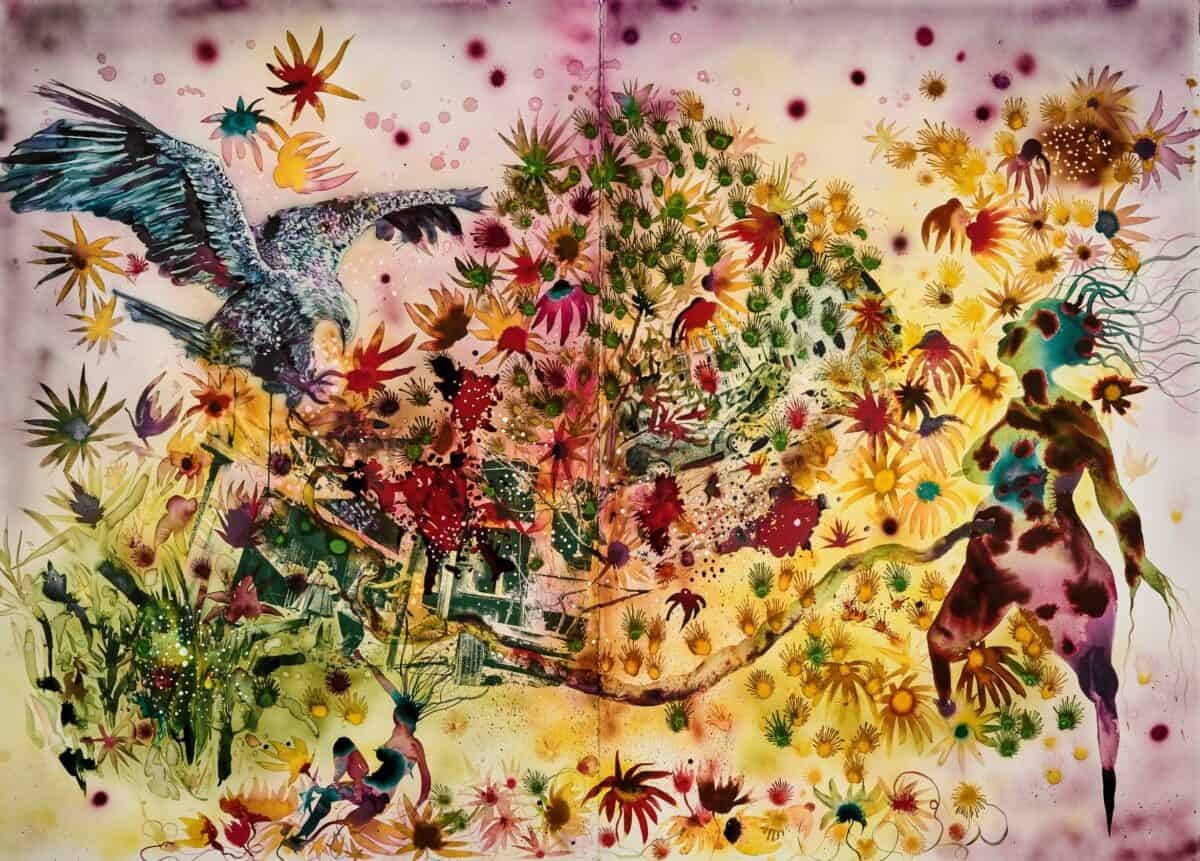 Shiva Ahmadi: The Courage of Eve @ Rosenfeld
These look like fantastical dream-like paintings until you probe a little deeper as the flecks of red resemble droplets of blood and there are black and white photographs of bombed out buildings underneath the paint. Alongside her bejewelled oil barrels, it is often called black gold after all, these are powerful political works from an artist who grew up during the Iranian Cultural Revolution. Until 1 April.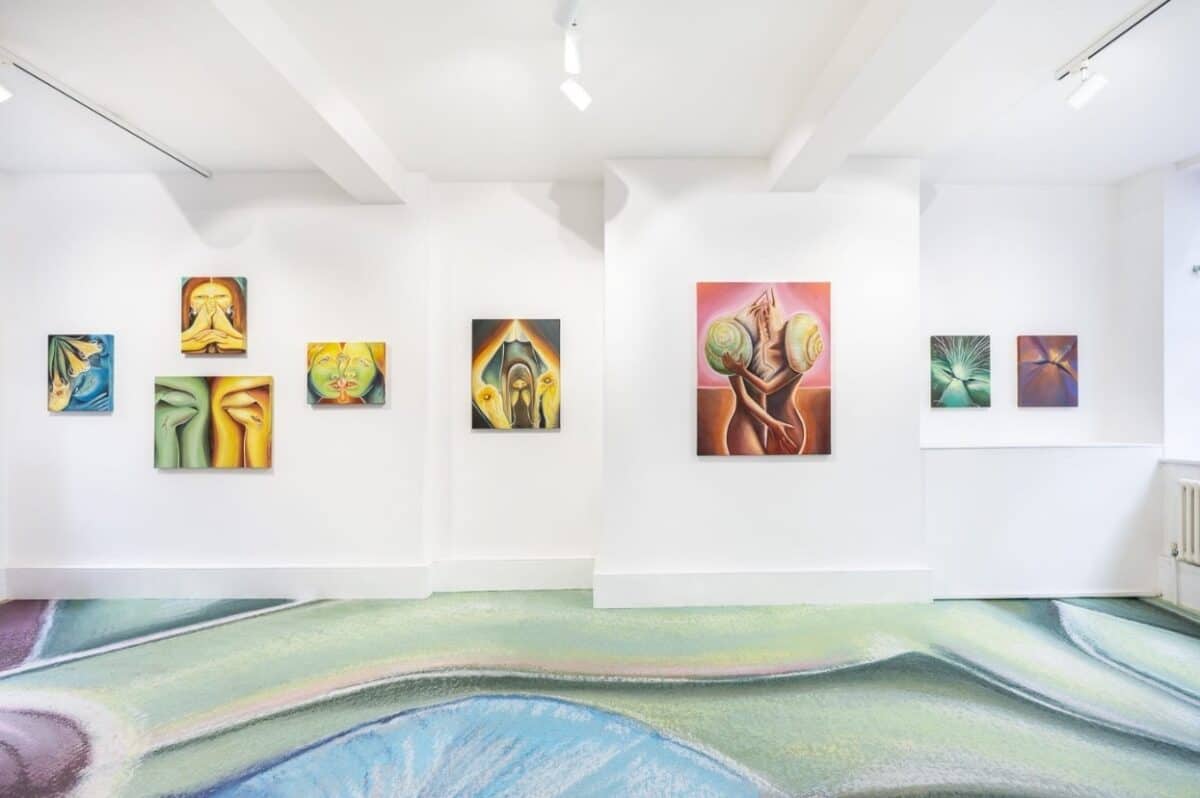 Alicia Reyes McNamara: Feats @ Niru Ratnam
Tlazolteotl was an Aztec deity who could create new life from consuming our sins, and she was demonised by colonial powers for her association with what they deemed sinful acts. Alice Reyes McNamara is changing this narrative by celebrating her through her paintings that extend to the floor of the gallery, using the goddesses symbols of snails and flowers in her mystical paintings. Until 1 April.
Awol Erizku: Cosmic Drill @ Ben Brown Fine Arts
Enter a darkened space with graffiti style paintings on NASA imagery, with basketball nets attached to them. Plus a stack of oversized dice in the colour of the pan-African flag questions what part random chance plays in our personal outcomes and how for some people the dice are weighted against them. Until 6 April.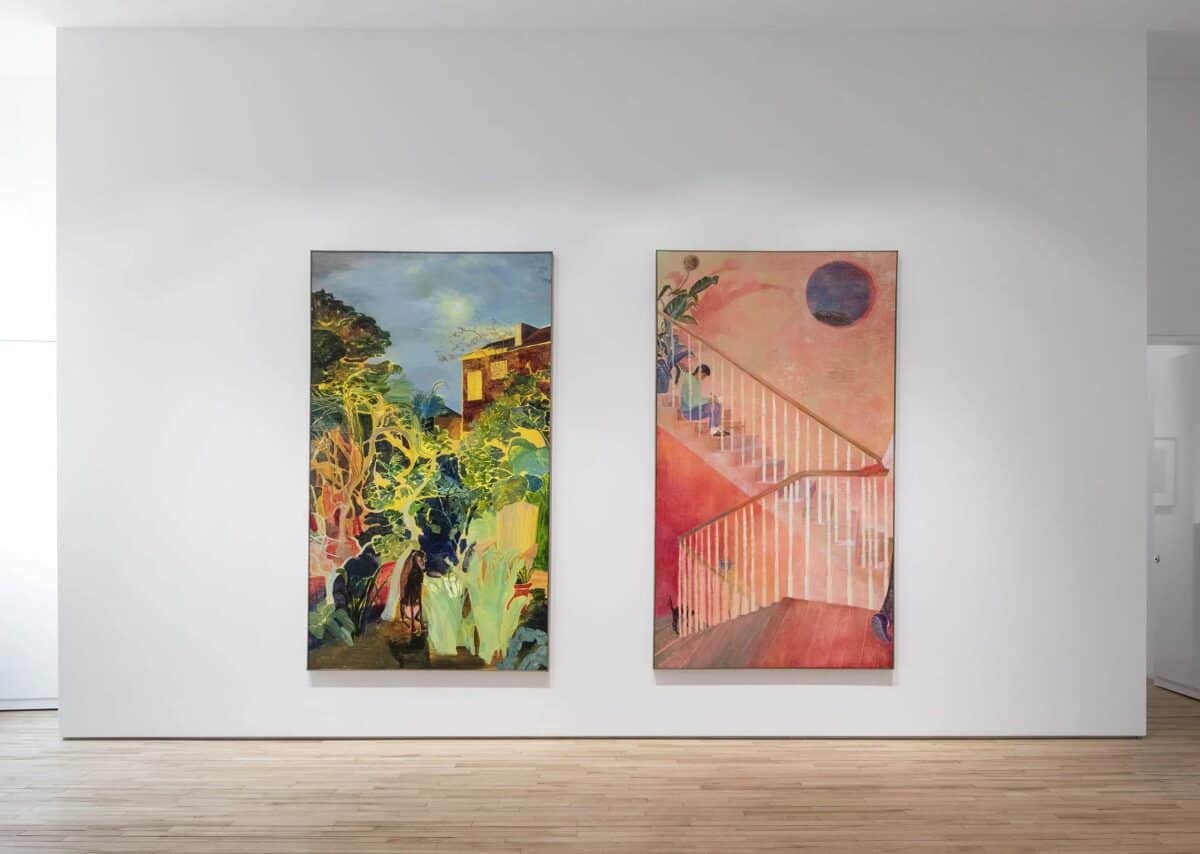 Minami Kobayashi & Patrick Procktor – Place and Presence @ Frestonian Gallery
These lush landscapes by Minami Kobayashi overwhelm with colour and it takes a little while to spot the ghostly figures in them – her work is about fleeting moments and memories and just like our memories some elements are vivid, others less so. Her works are shown alongside, and are complemented by, those by the late Patrick Procktor. Until 1 April.
Mehdi Ghadyanloo: The Untold Stories @ Almine Rech
A pull along toy and multi-coloured slides are items of play and free expression, but here they are immortalised in paintings made to look like they are recessed within wooden boxes in skilful trompe l'oeil paintings. It's an ode to childhood and nostalgia, but to me it also feels like a lost innocence that now sits in a box out of reach. Until 6 April.
More Art Exhibitions to see in London in late March here
Categories
Tags