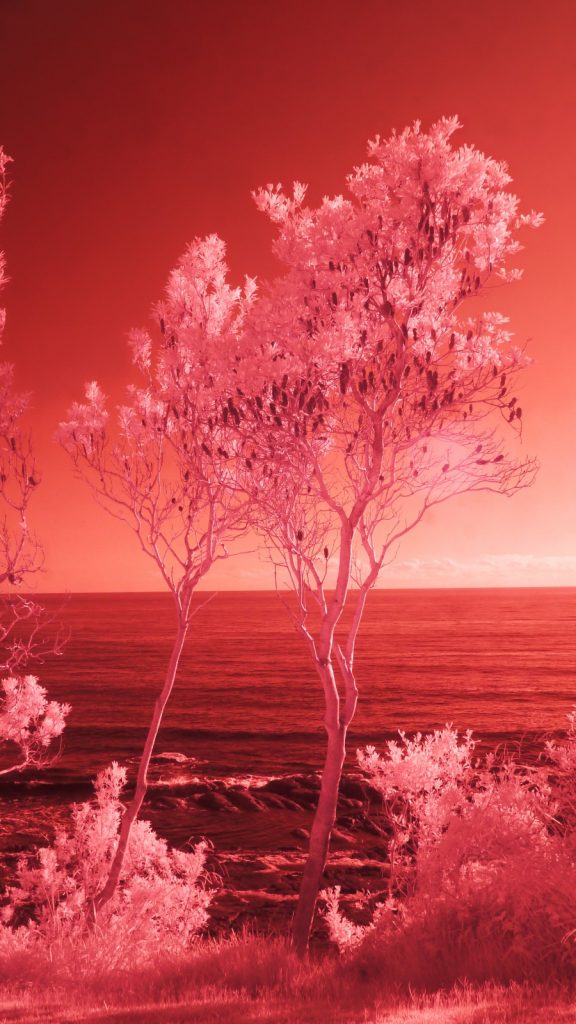 Evan Roth, still from the series Internet Landscapes: Sydney (2016), Courtesy the artist and Carroll / Fletcher, London
Previously I looked at how our gaze is affected by viewing digital exhibition. How does technological mediation alter our perception and interaction with digital art? With touch screens our interaction with online exhibition becomes haptic.
However, the majority of exhibitions online seem to involve an audiovisual element. It's not enough to simply plonk a painting on a website and call it an online exhibition. So how do we encounter sound when passed through a prism of the online world?
The sound we hear on a digital device has to compete with other sounds. Unless we wear background noise cancelling headphones, our ears receive not just the sound from the artwork but also the noise of our outside environment, passing cars, other people chatting etc. Not only this but the sound of the work has to be passed through the speakers on our device. Let's be honest, devices like computers and tablets do not have the best sound quality. They don't really compare to the high quality speakers found in a gallery. If you're showing work in an online space, you have to be aware that the sound quality will never compare to a gallery space. That being said there are interesting works and sounds to be found online.
Carroll/Fletcher regularly host online exhibitions. They recently exhibited the work of Evan Roth, which can still be found in the archive section of their online program. Roth's 'Landscapes' aim to explore the relationship that data has to the landscape. He journeyed to Internet cable land-fall sites in France, Australia, New Zealand and Sweden. Roth studied the impact the Internet has on our relationship with the physical and digital world. The works on show are network-located videos, which document the landscape near the under-sea fibre-optic Internet cables. The works are shot in infra-red light and the soundtrack is formed of a two channel audio track. One channel is composed of the sounds of nature within the landscape and the other comes from technology that scans radio frequencies in line with Roth's heartbeat.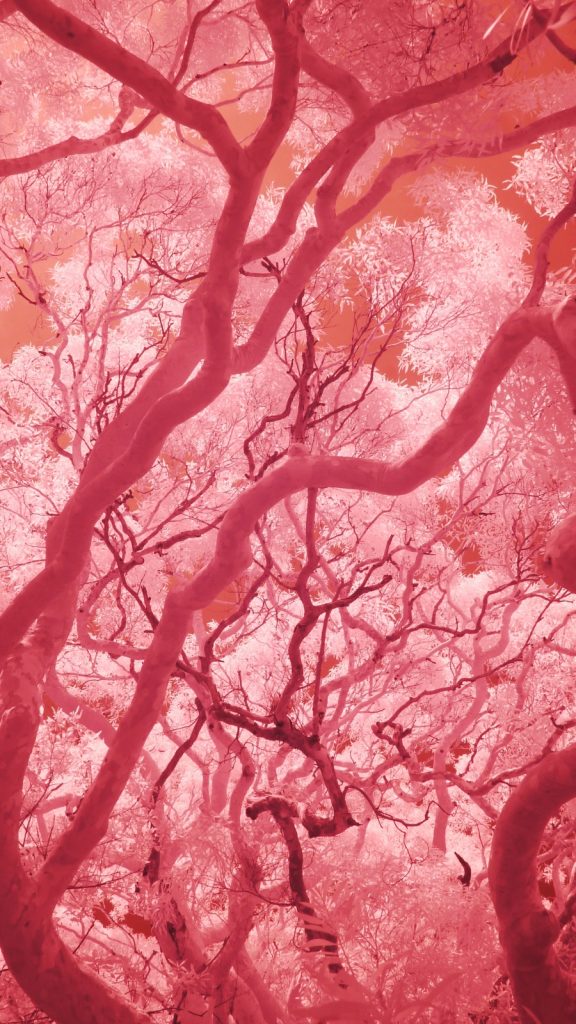 Evan Roth, still from the series Internet Landscapes: Sydney (2016), Courtesy the artist and Carroll / Fletcher, London
The sounds blends our digital and environmental landscapes together as they pass through our device's speakers. This is a soundtrack that is designed to be transmitted via these means. The technological sounds heard reiterate that my device is digital. That I, through my laptop, am connected to this landscape just as I am connected to all other lands via fibre-optic cables. The sounds feel not like the heartbeat of Roth, but the heartbeat of the Internet and of my laptop.
In my reviews of Liverpool Biennial I spoke of Mark Leckey's 'Fiorucci Made Me Hardcore'. (You can see the work below). The video is formed of found footage of British nightclubs. The soundtrack features a sonic collage of found sounds. YouTube is the home of found footage and home recordings. Everyday recordings form the platforms entire language. It is the democratic home of sound and vision. It, therefore, makes sense that 'Fiorucci Made me Hardcore', which will have its 20th anniversary in 2019, has found its home online. We have all become familiar to hearing muffled voices, patchy music and screaming youth in online videos. Leckey's work makes full use of this home video landscape. Both riffing off and at home in this environment.
The language of Pipilotti Rist and Mark Leckey have now been absorbed into other forms of culture, most notably in music videos by Beyoncé and Lana Del Rey. De Rey's grainy faux home videos explore the power that found footage has, as highlighted by Leckey. Music videos no longer solely occupy the world of television, for a long time now they have taken a stronghold over the audiovisual world of the Internet.
We can play videos but we must acknowledge that our screens are forever crowded by suggestions, video playlists, comments and adverts. I can play the video full screen, but this can't be achieved in the same way with sound. Our ears are attentive to sounds coming from other places than the moving image. It is crowded. I long for the ease of access that the online world gives me, but cleaner.
'In technology, the engagement for sight and touch feels way ahead of developments for listening.'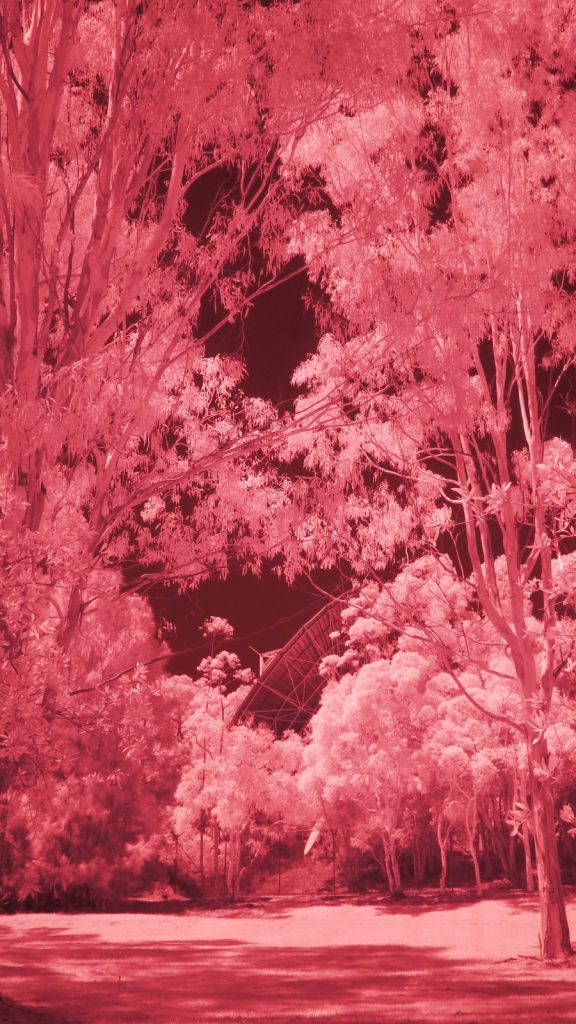 Evan Roth, still from the series Internet Landscapes: Sydney (2016), Courtesy the artist and Carroll / Fletcher, London
Evan Roth – Landscapes can be found here
Categories
Tags