Felicity Hammond is a young photographer/installation artist, her recent work appears in Brighton entitled 'Show Room – The Language of Living' as part of The House Festival – These are site-specific pieces which play upon the impact of educational institutions and urban regeneration together with the impact on the socio-economic landscape in the surrounding area.
These 'photo-sculptures' blur the boundaries between the real and the imagined, creating a strange realm, which is neither desirable and luxurious nor complete dystopia.
This theme is consistent in her practice, previously she explored the changing cityscape of London, once defined by factories and industrial structures, now given over to the incredible demand for residential and office spaces.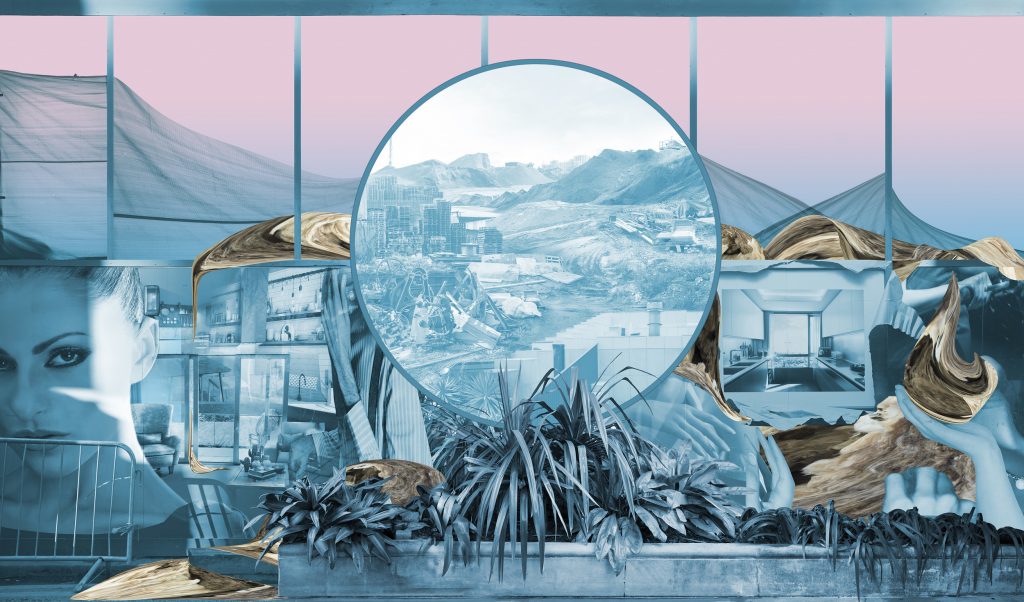 Capital Growth by Felicity Hammond, Courtesy of the Artist
In her series 'Captial Growth' Hammond present a large vinyl print mounted on wood, it is seductive like an advertising billboard, a design for life, whilst shedding light on the post-industrial landscape and it's reconfiguration.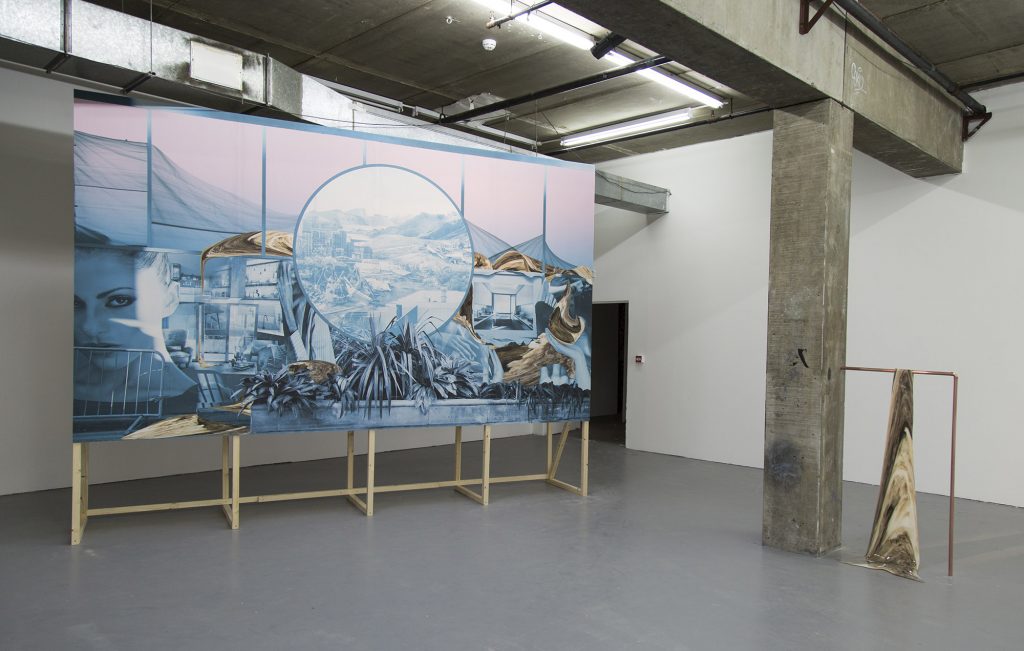 For her next project, Hammond will be turning part of the Tate Modern's Turbine Hall into "a pop-up marketing suite," with performers acting as estate agents alongside photo-sculptural elements.
Hammond's art captures the mood at the moment, whereby it is all redevelopment and contemporary design, the artists asks what is lost in all this so-called progress, some part of humanity perhaps? What happens to the people who cannot afford this 'designer lifestyle', who are pushed out onto the fringes of society, this is a world of the haves and the havenots, where the future and the past meet in a present which is in flux and uncertain.
Hammond reflects on this change and modern mutability. We see this quite dramatically in the 2014 piece 'Restore to Factory Settings' a large-scale blue work, which appears almost classical in format. In the background we have industrial factories set within a landscape and in the foreground the rubbish and detritus of modern life. The blue tone refers to the title, which is the colour screens turn to when it is unable to transmit information.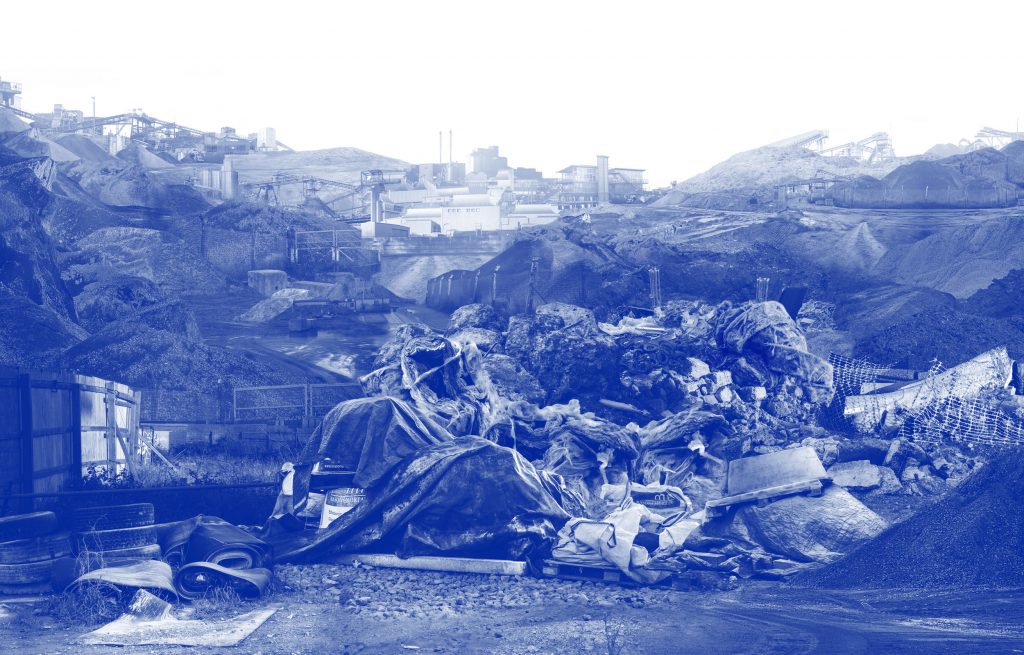 Restore to Factory Settings by Felicity Hammond, Courtesy of the Artist
"In this work, the urban landscape has been dismembered, whilst at the same time it has gone through a process of careful reconstruction."
Felicity Hammond has a MA in photography from the RCA (2014) and BA Fine Art Photography, University of Gloucestershire. Hammond is this year's winner of the British Journal of Photography International Photography and has been selected for the FOAM Talent prize and nominated for the Magnum and Photo London Inaugural Award. She has also been shortlisted for the Catlin Art Prize (2015) and was a finalist for the Saatchi New Sensations prize (2104) and was awarded the New Sensation Absolut studio Fund Prize.
Categories
Tags