Art critic Tabish Khan brings you 'The Top Art Exhibitions to see in London'. Each one comes with a concise review to help you decide whether it's for you. All end soon, so hurry if you want to catch them:
Painting that's so thick and delicious that you just want to chew on it. From a summer's day in Dalston to a self-portrait, layer upon layer of paint gives each painting an energy demonstrating why Kossoff is considered one of Britain's greatest living painters. Until 22 May.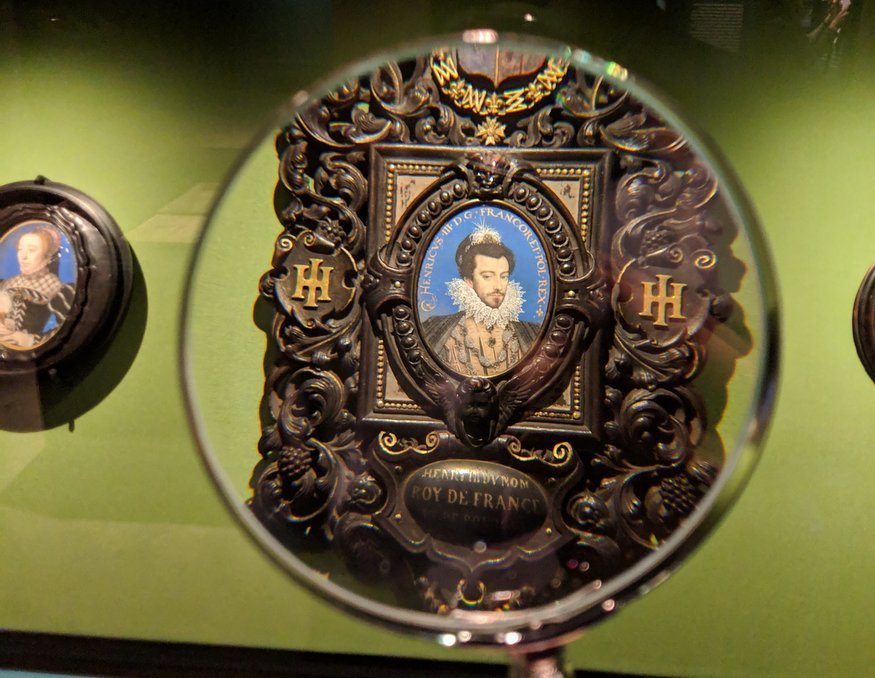 Visions of the Self: Rembrandt and Now @ Gagosian, Grosvenor Hill
Which artist created the strongest self-portraits? Was it Rembrandt, Jenny Saville or Andy Warhol? No need to limit ourselves to any one of them as they are all under one roof in this superstar line-up of an exhibition. Basquiat, check. Picasso, check. Jeff Koons, check. Two of the show's best works are a close up contorted face by Saville and a superb Rembrandt on loan from Kenwood House. 
Until 18 May.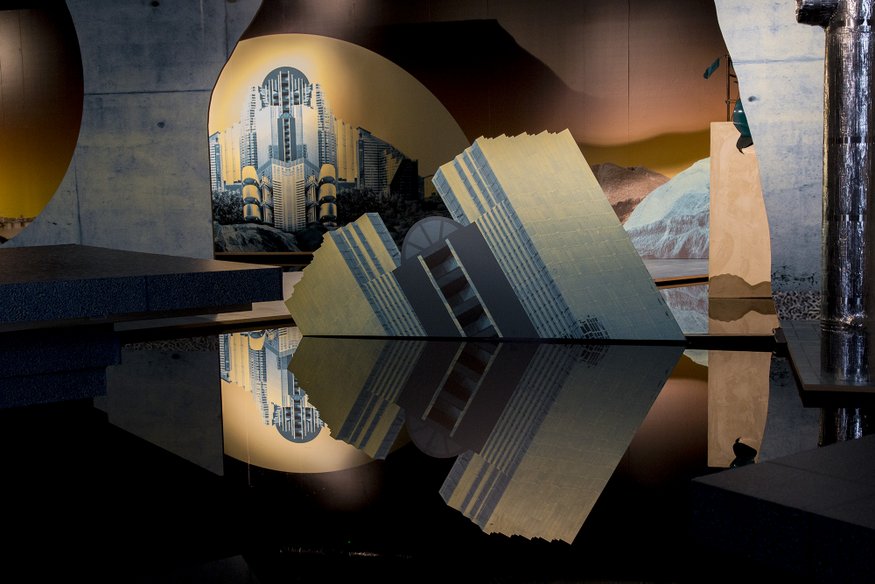 World Capital: Felicity Hammond @ Arebyte
Rather than present a look at how housing has evolved, Felicity Hammond asks us to immerse ourselves in it by climbing over this massive installation, while avoiding the flooded area referencing a time when the area flooded. It's particularly relevant to host an exhibition interrogating modern housing within a new build development filled with residential towers. 
Until 18 May. 
Step into a forest of colour at this beautiful and meditative exhibition at Japan House London. Using pigments harvested from the natural world, it's all about traditional techniques for dyeing fabrics accompanied by a calming soundtrack of running water and birdsong. Until 19 May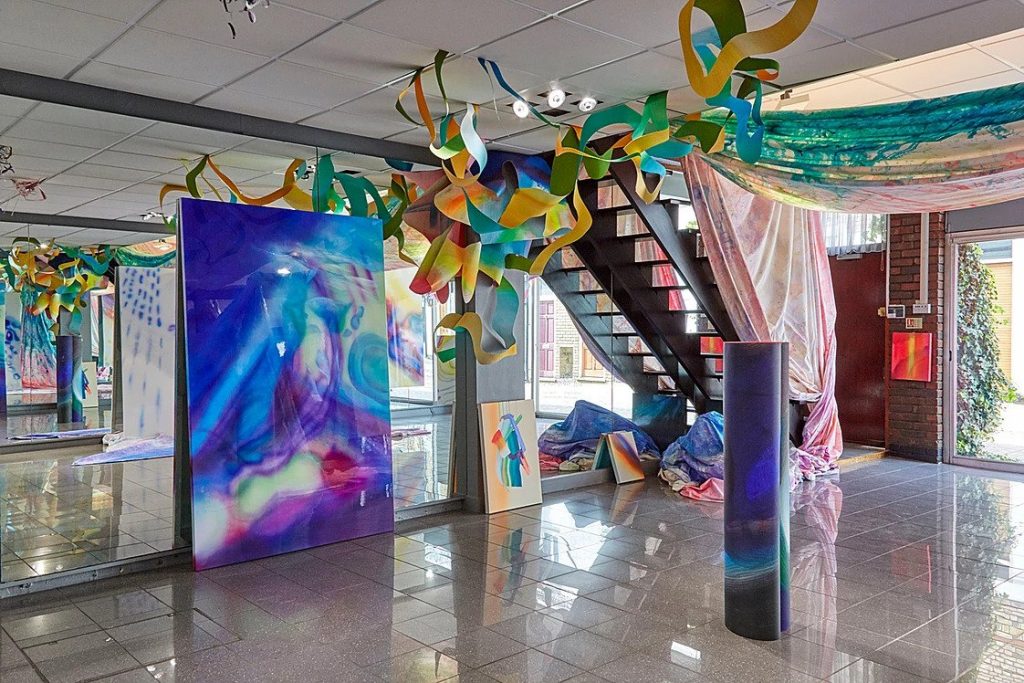 Equinox: Light Cure @ Exposed Arts Projects
Colour bursts forth from the walls, ceiling and floors by Hannah Campion in this four artist show where each artist gets a room to themselves. I'm  also a fan of Margo Trushina's low lit swimming pool-esque install with an electrifying neon figure lighting up the space and a spewing volcano. It's an impressive four room space tucked away in a Kensington mews.
Until 21 May. 
Paul Thompson: Navigate @ Wren London
These navigation markers appear like sentries in front of open water or distant wind turbines. They look surreal to a landlubber like me but they mark out the edges of our island at a time when borders are at the top of the political agenda.
Until 17 May.
All images copyright artists and courtesy gallery. Living Colours image Jeremie Souteyrat. Rembrandt image copyright Historic England photo archive. 
Categories
Tags