FAD caught up with Legendary fashion designer and artist Jean-Charles de Castelbajac while he was creating his artwork for this years Covent Garden After Hours.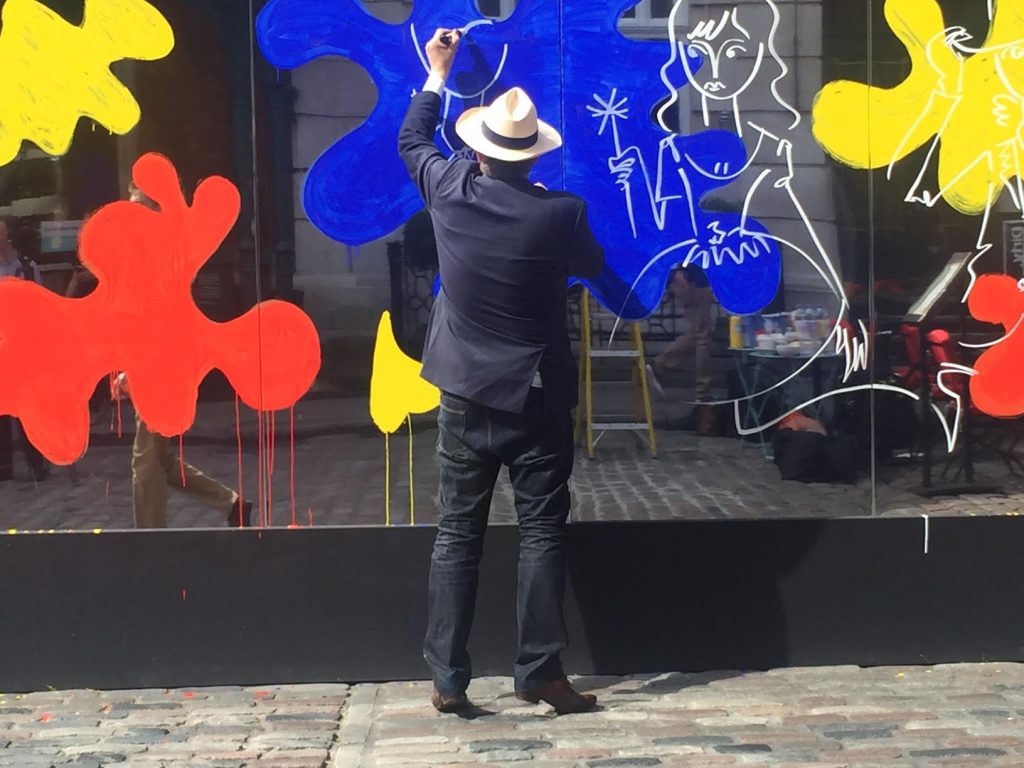 1 Why Covent Garden?
I came to Covent Garden in 74 with Malcolm McClaren, also I like it as a market that isn't just about selling there's spaces to reflect and relax
2 Whats your thing Fashion or Art?
I love Art and Fashion but my thing is 'Fashion Art & Rock n Roll', it always has been way before they started to merge I was doing it in the days when they where siloed.
3 What's happening with your Fashion?
I'm stating back at Iceberg Jeans 20 years after I left which is great as I'll be making clothes for the grime crowd. Also lots of collaborations le coq sportif etc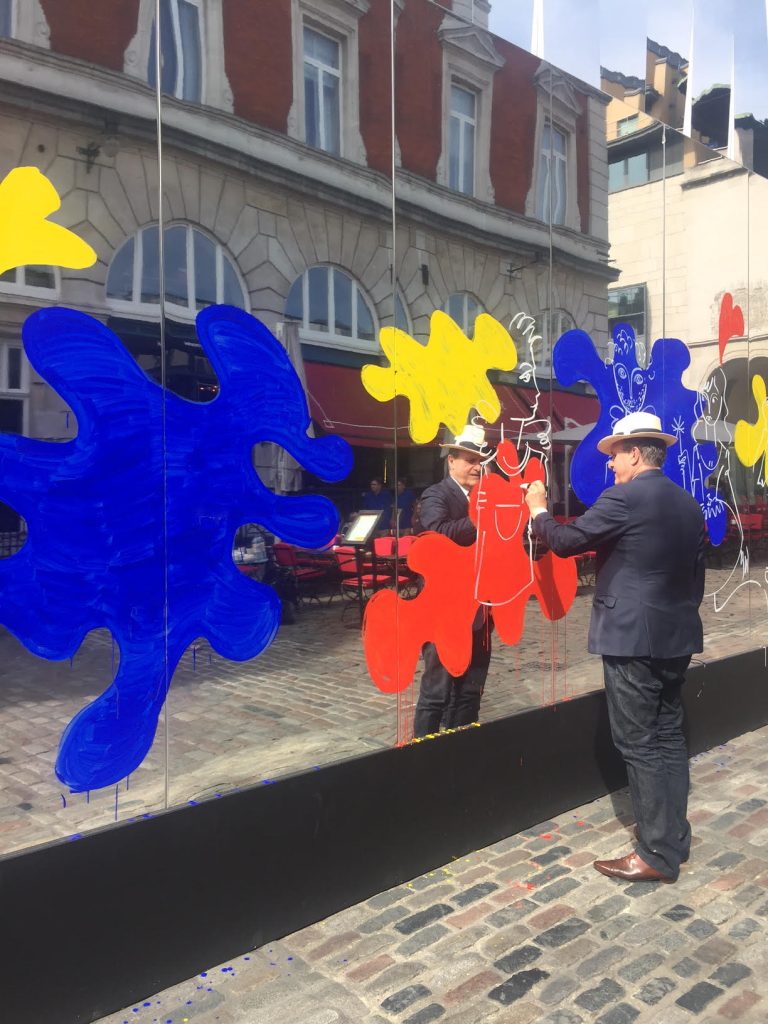 4 How was working on mirrors?
I love painting on mirrors it's great to see the people reflected within my art.
5 Are the people in the work your friends?
Yes in the work you can spot Keith Haring , Malcolm McLaren and many more of my friends.
Jean-Charles de Castelbajac's live installation forms part of 'Covent Garden After Hours', a new series of late night shopping events throughout July for which Jean-Charles de Castelbajac designed the visual identity. A new illustrated logo and map of the area bring to life the colourful face of London's most unique shopping district, which visitors can shop 'after hours' this July.
Every year, Covent Garden's cultural programme transforms the Piazza into an open air art gallery. Previous commissions include the French artist Charles Pétillon, who filled the Market Building with 100,000 balloons last year, and Alex Chinneck, who unveiled a floating building on the Piazza. Covent Garden has also worked with luminaries including Jeff Koons and Damien Hirst.
www.coventgarden.london/after-hours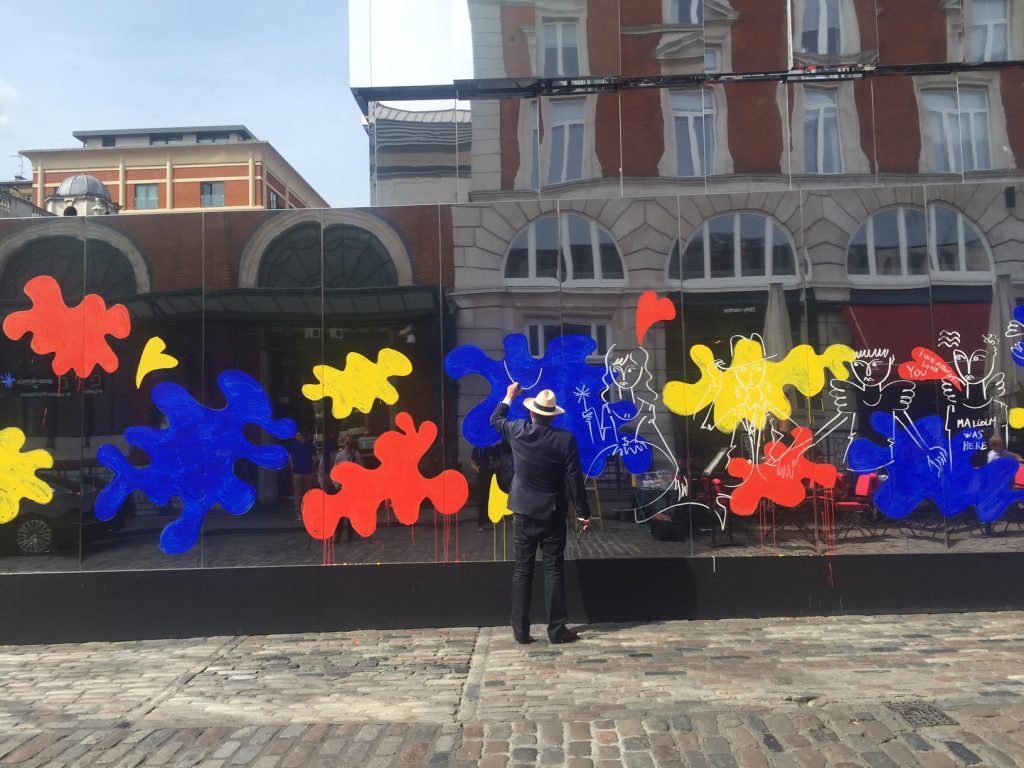 Categories
Tags