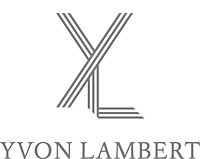 YVON LAMBERT Paris Art Projects Saturday, September 5 from 10am – 9 pm Sunday, September 6 from 10am – 7 pm
On the 5th and 6th of September, Yvon Lambert Paris is pleased to present an exhibition in support of the fight against AIDS.
More than one thousand artists are participating in this exhibition, which will last for two days only. A list of the artists participating will be posted at the entrance of the exhibition. Each art work will be sold at the single price of 100 euros, and 300 euros for the sculptures. Each work is signed on the back. The artist name will be revealed only once the buyer has paid for his/ her work. All the proceeds will go directly to the Aides organisation. On the occasion of the 25th anniversary of the fight against AIDS, we appeal to your solidarity and we hope that would make your contribution.
Martine Aballéa, Valerio Adami, Emmanuel Adely, Pierre-Marie Agin, Pep Agut, Teija-Tuulia Ahola, Nelson Aires, Sylvie Alaux, Jürgen Albrecht, Jean Allemeersch, Dove Allouche, Galite Madeleine Allouche, Ruben Alterio, Alviz, Colin Amar, Thierry Amarger, Carlos Amorales, Sophie André, Giovanni Anselmo, Emmanuelle Antille, Arakawa & Madeline Gins, Vasco Araujo, Catherine Arbassette, Valérie Archeno, Diego Thomas Armonia, Arni, Damien Aspe, Marc Atlan, Suzanne Auber, Daniel Aulagnier, Joan Ayrton, Olivier Babin, Donald Baechler, Jo Baer, Gilles Balmet, Frédéric Barba, Jill Baroff, Edson Barrus, Robert Barry, Yannis Barth, Patrick Bazillou, Mélanie Beaune, Yann Beauvais, Neal Beggs, Julien Beneyton, Jacques Benoit, Christophe Berdaguer & Marie Péjus, Jean-Baptiste Bernadet, Eied Bernon, Tobias Bernstrup, Chris Besser, Bianco & Valente, Julien Blaine, Blux, Haby Bonomo, Théodor Boscher, Etienne Bossut, Mina Boubia, Katia Bourdarel, Sophie Boursat, Sophie Bouvier Ausländer, Benjamin Bozonnet, Pavel Braïla, Michel Braun, Olivier Briand, Georges Briata, Mary Brilly, Stéphanie Brody-Lederman, Nicolas A A Brun, Alberto Brusamolino, Mark Brusse, Ioan Bunus, Daniel Buren, Danielle Burgart, François Burgun, Guillaume Cabantous, Pedro Cabrita Reis, Lucille Cahierre, Stéphane Calais, Sophie Calle, Yves Calmejane, Manuel Cancel, Louis Cane, Mircea Cantor, Valeria Capitanio, Arnaud Caquelard, Raffaele Cariou, Carter, Margaux Carteret, Michaël Caruge, Michel Castaignet, Jean-Charles de Castelbajac, Sergio Castoldi, Mimmo Catania, Aleksi Cavaillez, Tiffany Chalon, Isabelle Champion Métadier, Pierre Chandelier, Hsia-Fei Chang, Jacques-Léon Charrier, Christo & Jeanne-Claude, Sylvain Ciavaldini, Michèle Cires-Brigand, David Claerbout, Isabelle Cochereau, Alecia Cohen, Dana Cojbuc, Gérard Collin-Thiébaut, Paul Collins, Robert Combas, Sandrine Commarmond, Jean-Loup Cornilleau, John Cornu, Costis, Pablo Cots, François-Xavier Courrèges, Jean-François Courtilat, Béatrice Cussol, Dadave, Walter Dahn & Dirk Bell, Narcisse Davim, Etienne de Bary, Françoise Déchery, Margot Declercq, Marjolaine Dégremont, Maelle Morgane Dehesdin, Carla Della Beffa, Artus De Lavilleon, Marcelline Delbecq, Petrus de Man, Jean Demozay, Raphaël Denis, Luigi de Simone, Daniel Dezeuze, Sebastian Diaz-Morales, Laure Djourado, Arpad Dobriban, Jason Dodge, Noël Dolla, Damien Douche, Rebecca Driffield, Mario D'Souza, Eugénie Dubreuil Chabreuil, Marie Ducaté, Frédéric Dumond, Jérôme Dupin, Christiane Durand, Matthieu Dutertre, Claire Echkenazi, Edine, Collectif EDS, Efène, Nermine El Ansari, Olafur Eliasson, Sophie Emard, Gérard Eppele, Patricia Erbelding, Erró, Ninar Esber, Caroline Escaich, Kenza Essaâdani, Tarik Essalhi, Julie Etienne, Bracha Ettinger, Eva & Adèle, Cédrick Eymenier, Fiona Fagone, Christelle Familiari, Sylvie Fanchon, Christophe Faso, Philippe Fauchet Kawamura, Miklos Fejes, Jessica Forde, Gérard Francès, Rosanna Fontanet, Pierre-Yves Freund, Gloria Friedmann, Gérard Fromanger, Antonio Gallego, Anna Gaskell, Bruno Gaudens, Jean-Loup Gautreau, Claude Gazengel, Kendell Geers, Marie-Caroline Germe, Paul-Armand Gette, Laurence Gibert, Joëlle Gicquel, Maureen Ginion, Christophe Giordani, Michel Girard, Corinne Glass, Sylvestre Gobart, Nan Goldin, Marcela Gomez, Lexane Gonnet, Jose Maria Gonzalez, Antony Gormley, Eva-Rachele Grassi, Loris Gréaud, Philippe Gronon, Assaf Gruber, Gian Guarnieri, Céline Guichard, Nicole Guidi, Emmanuel Guillaud, Guillot Sestre, Shilpa Gupta, Ségolène Haehnsen, Diane Hagen, Virginie Hallaine, Stéphane Hardel, Yves Hayat, Werner Haypeter, Jez Heath, Hans Hemmert, Henri Henin, Cécile Hesse & Gaël Romier, Susan Hiller, John Hilliard, Candida Höfer, Jenny Holzer, Laurent Hopp, Auxane Houlet, Véronique Hubert, Francis Hulbert Powell, Bethan Huws, Irié, Alfredo Jaar, Nikolai Jacobi, Vanessa Jacques, Patrick Jannin, Martine Janta-Verstrepen, Jean-Claude Jitrois, Nikolai Jacobi, Jordi, Hélène Jougnaux, Valérie Jouve, Lina Karam, Cynthia Karina, Marin Kasimir, Marie-Christine Katz, Julie Keo, Idris Khan, Michelle Knoblauch, Klara Kristalova, Barbara Kruger, Aki Kuroda, Arnaud Labelle-Rojoux, Laurent Laclos, Christian Lacroix, Natalie Lamotte, Camille Laproye, Annika Larsson, Raymond Laub, Christophe Laurans, Claude Laurent, Matthieu Laurette, Micha Laury, Jean-Noël Lavesvre, Cendres Lavy, Louise Lawler, Gwénola Le Duff, Jean Le Gac, Elin Lejelind, Thomas Lélu, Éric Le Maire, Jacques Lennep, Dany Leriche, Benjamin Leroux, Claude Lévêque, Les Levine, Agnès Levy, Fanny Levy, Leylagoor & Annguillaume, Pascal Lièvre, Glenn Ligon, Bernard Limbour, Guy Limone, Charles Lopez, Jean-Claude Loubières, Lila Loupias, Rafael Lozano-Hemmer, Dimitri Lubin, Élodie Lucas, Nicolas Maalouly, Simon Madeleine, Jill Magid, Mahé Boissel, Paul Mahéké, Christiane Malar Seinturier, Emma Malig, Keshav Malla, Vincent Malléa, Miltos Manetas, Frank Mann, Miguel Marajó, François Marcadon, Christian Marclay, Philippe Marcus, Maria Marshall, Jason Martin, Laura Martin, Paul Martin, Cristina Martinez, Melvin Martinez, Sabine Massenet, Ramuntcho Matta, Nelly Maurel, Stefana McClure, Matthew McLascin, Christian McManus, Sébastien Méhal, Didier Mencoboni, Yannick Menestrel, Annette Messager, Philippe Meste, Nicolas Milhé, Olivier Millagou, Miresi, Miguel-Angel Molina, Marc Molk, Jonathan Monk, Alessandro Montalbano, Diego Gil Moreno de Mora, François Morellet, Annie Morris, Ricardo Mosner, Tania Mouraud, Béatriz Moya, Frédéric Nakache, Shahryar Nashat, Daphné Navarre, Jean Nazelle, Joseph Nechvatal, Marylène Negro, Oriol Nogues, Antoinette Ohannessian, Vincent Olinet, Jérôme Ollivrie, Gérard Omez, Yoko Ono, Gabor Osz, Angel Orensanz, Kaz Oshiro, Grégoire Paboudjian, Laura Paime, Guillaume Paris, Stéphane Pendu, Érik Pevernagie, Agnès Pezeu, Daniel Pflumm, Patricia Piccinini, Nathalie Piernaz, Pierre & Gilles, Pietrantonio, Jean-Charles Pigeau, Ernest Pignon Ernest, Steven Pippin, Bernard Plossu, Mathieu Porcher, Gilles Porret, Corinne Pradier, Namiko Prado Arai, Riccardo Previdi, Edouard Prulhiere, Sébastien Pruvost, Muriel Quintard, Raba, Philippe Ramette, Birgit Ramsauer, Shanta Rao, Cyril Reguerre, Blandine Renaud, Edda Renouf, Pedro Reyes, Martin Reyna, Pipilotti Rist, Rachele Rivière, Lia Rochas-Pàris, Francesc Roig, Kay Rosen, Romain Rouiller, Sylvain Rousseau, Alexandra Roussopoulos, Cristina Rubalcava, Cristina Ruiz Guiñazu, Constantino Ruiz-Lopez, Dominique Salmon, Charles Sandison, Samuele Sanfilippo, Vittorio Santoro, Patrick Sarfati, Sarkis, Juliao Sarmento, Matthew Satz, Jean-Marc Savic, Jean-Marc Scanreigh, Dominique Schaetzel, Roland Schär, Emilie Scheffer, Adrian Schiess, Lionel Scoccimaro, Ermanno Angelo Senatore, Gérard Sérée, Andres Serrano, Esther Shalev-Gerz, Vladimir Skoda, Marie-Hélène Sola, Nedko Solakov, Silvana Solivella, Keith Sonnier, Alec Soth, Philippe Soussan, Robert Stadler, Wolfgang Staehle, Wim Starkenburg, Luca Strano, Sunny Suits, Susana Sulic, Jean-Jacques Surian, Jeanne Susplugas, Michèle Sylvander, Éric Tabuchi, Timothée Talard, Vibeke Tandberg, Pascale Marthine Tayou, Daniele Tedeschi, Mario Testino, Bernard Thomas, Kathy Toma, Tom de Pékin, Clémentine Tonnelier, Jacqueline Torres, Nicole Tran Ba Vang, Tim Trantenroth, Anne Tréal-Bresson, Lionel Tréboit, David Tremlett, Solange Triger, Antoine Trouvé, Ultra Violet, Sofi Urbani, Sophie Valette, Niek Van de Steeg, Zanetta Vangeli, Adriana Van May, Mary Veale, Velec, Jean-Luc Verna, Christian Vetter, Michael Viala, Claude Viallat, Jacques Vieille, Jean-Louis Vila, Bernard Villers, Catherine Viollet, Vive la Peinture, Jean-Michel Voge, Mathieu Weiler, Lawrence Weiner, Amélie Weirich & Federico Fiero, Clemens Weiss, Ian Wilson, Nancy Wilson Pajic, Jordan Wolfson, Cerith Wyn Evans, Mâkhi Xénakis, Jérôme H Zimmerman, Caroline Ziolko …
Categories
Tags