This summer, Somerset House will stage a unique exhibition which explores the impact of one of the most innovative and influential film makers of all time – Stanley Kubrick – through some of today's most talented creatives, from the established to the emerging.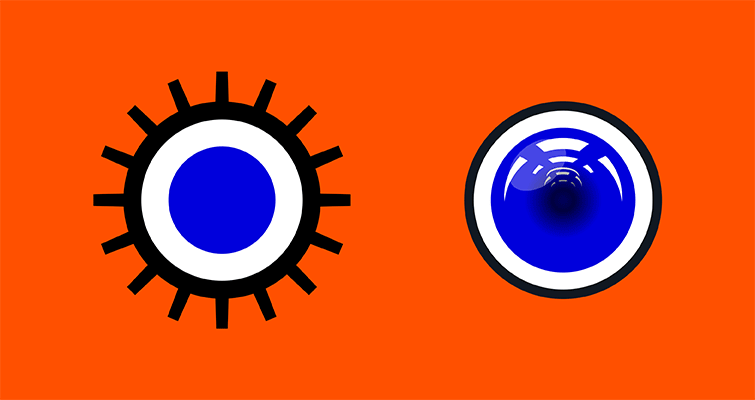 Contributors include Sarah Lucas, Gavin Turk, Joseph Kosuth, Doug Aitken, Michael Nyman, Mat Collishaw, Peter Kennard, Charlotte Colbert, Polly Morgan, Rachel Howard, Nancy Fouts, Nathan Coley, Philip Castle, Doug Foster and more, all of whom will provide a new or existing work which has been inspired by Stanley Kubrick. Participating artists have been invited to respond to a film, scene, character or theme from the Kubrick archives, shining new perspectives onto the cinematic master's lifework.
Pioneering conceptual artist Joseph Kosuth will create an installation of text based on the language of Kubrick's work, while Britain's foremost political artist Peter Kennard will juxtapose images of characters set in the War Room of Dr Strangelove with present day leaders of nuclear states, in a statement about the renewal of Trident. Inspired by the Stargate sequence in 2001: A Space Odyssey, film maker Doug Foster will invite visitors to experience an endless, widescreen tunnel and referencing the same film, Mat Collishaw will make a spaceman's helmet featuring otherworldly sights and sounds.
Doug Aitken will provide 'Twilight', a public pay phone bathed in a luminous glow, which will be evocative of the Dr Strangelove scene where Mandrake attempts to make a collect call to the President of the United States. Sarah Lucas will lend 'Priapus', a phallic sculpture suggestive of the iconic murder weapon in A Clockwork Orange. Gavin Turk's 'The Shining' is a model of a maze of mirrors, reminiscent of the hotel hedges from Kubrick's horror film. The work suggests the illusion of losing one's self, as Kubrick achieved with his cinematic masterpieces.
Some of the works will also be set within compositions by James Lavelle and musical collaborators, paying homage to the memorable scores and sounds of Kubrick's films.
The exhibition is curated by Mo'Wax and UNKLE founder, artist and DJ James Lavelle, a lifelong fan whose recordings with his band UNKLE often reference Kubrick, and curator and Senior Research Fellow at the University of the Arts, James Putnam. Lavelle said:
"As a young teenager I discovered 2001: A Space Odyssey at my local video store. On the first viewing, the film blew my mind, and my love affair with Stanley Kubrick's work began.

The impact that Stanley had on me as a young artist was immense, so much so that I felt the need to find him and involve him in the universe I was trying to build. He had expressed interest in directing the music video for 'Lonely Soul', but sadly he passed away before the conversation was completed. However this is the feeling that I want to share and encourage in Daydreaming with Stanley Kubrick, inspiring a new generation of Kubrick youth."
The exhibition is supported by artist Christiane Kubrick, the director's wife of 41 years, who will be painting a new piece especially for the show, and Jan Harlan, Kubrick's Executive Producer for 28 years.
It is additionally endorsed by Warner Bros. Pictures, who collaborated with Kubrick on all his films since 1971.
Daydreaming with Stanley Kubrick 6th July – 24th August 2016 West Wing Galleries, West Wing Somerset House
www.somersethouse.org.uk/
Coinciding with the exhibition, the BFI will re-release Stanley Kubrick's masterpiece Barry Lyndon at cinemas across the UK on Friday 29th July 2016. Recounting the rise and fall of an 18th-century Irish adventurer played by Ryan O'Neal, Kubrick's period drama was based on a novel by William Makepeace Thackeray and won four Academy Awards. The re-release will give UK-wide audiences the chance to appreciate this stunning film on the big screen. Barry Lyndon is the latest film to be brought back to UK cinemas by the BFI as part of its ongoing partnership with Warner Bros.
Categories
Tags