I know , I know it's really late but I'm busy it's not easy being the Editor of one of the most interesting art platforms in London anyway I've made a resolution to take things a bit slower this year to stop and think , contemplate, learn and stuff … highlights below
45 Visiting Thyssen-Bornemisza Art Contemporary–Augarten Vienna
I got invited to Thyssen-Bornemisza Art Contemporary–Augarten in April to see Olafur Eliasson's Green light project (watch the video below to find out more). It was a great day and it was amazing to see the work of an artist that is actually making a difference an art project that sets out to help improve a situation. Put simply the project involves working with refugees to help create 'Green Lights' using a workshop and some 3D printing. Olafur's studio provided the designs and helped set up the workshop/assembly line. The Green Lights are then sold to help fund various projects to help the refugees including German lessons etc During the day we had a Lunch in the garden of TBA21 produced by some Danish chiefs and I managed to talk to Olafur about his work, his studio and food. He stared getting really interested in food when he decided he had to make sure all his staff at his studio ate as well as possible ( you can find out more in his book that he released).
I also got to interview Francesca von Habsburg which for anyone who knows their history was pretty cool – in light of Brexit and Trump its great to know there are artists and gallery owners /art collectors who really genuinely want to make the world a better place.
46 Frieze London
Its become really fashionable to slate Frieze in the last few years and maybe in the last few years its felt a bit big, a bit overcrowded, a bit stale – but last year I loved it, I loved the buzz, the energy, the noise, the colours, the technology, the hope, the jokes, the colour, the talks, including the awesome Lee Scratch Perry. It's like Victoria Siddell has invigorated it since she took prper control it seems younger more energetic – anyway maybe I was just having a good day !
47 Daydreaming an exhibition inspired by Stanley Kubrick curated by James Lavelle
I love Stanley Kubrick, I love orange, I love the music of his films, the violence, the intelligence and in this exhibition the artists produced work that captured the cinematic and audio visual magnificence of his movies. Thumbs up to James Lavelle for his curtation of this show and of Meltdown. Looking forward to UNKLE at Lazarides.
48 Infinite Mix
My favourite show of 2016 I loved the venue, the setting, the curation and most importantly the work.
Hats off to Hayward Gallery and Vinyl Factory – So this is video art – Kahlil Joseph is god, amazing love this, love his commercial work the man is a genius then there's Ugo Rondinone- words fail me """"but then the space one from Rachel Rose the dub one Cyprien Gaillard's 3D film and audio installation Nightlife amazing oI wish it was still on – I can't wait for the Hayward to be back and looking forward to the next collaboration from Vinyl Factory.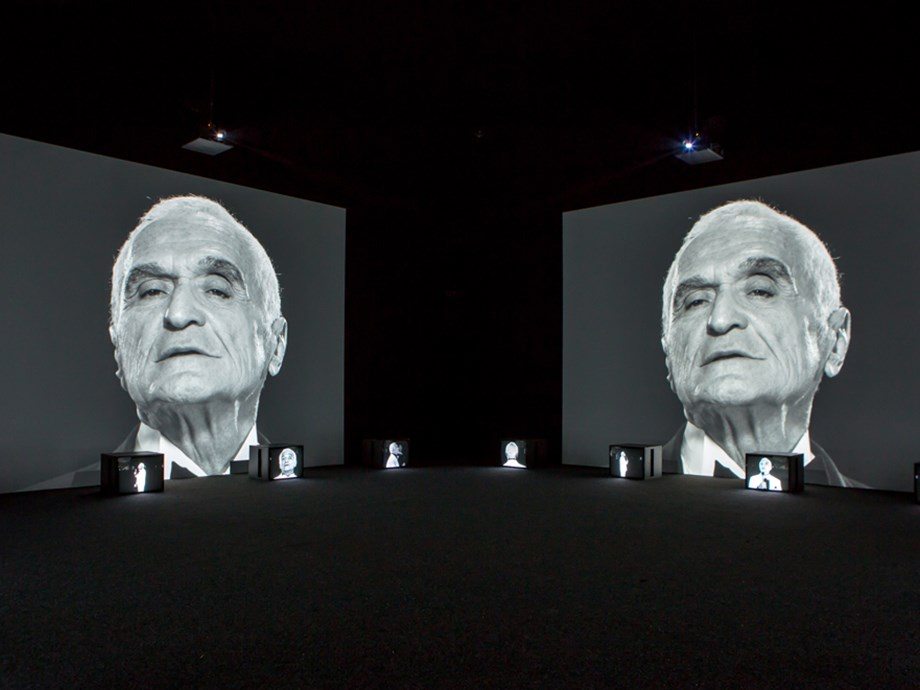 49 Glen Brown in Arles
I got invited to the opening of Glenn Brown's exhibition at the Foundation Vincent Van Gogh Museum in Arles in mid May. The funny thing is a few weeks before I'd seen him in a conversation with Albert Oehlen.
It was a crazy talk Glenn was convinced that Albert's paintings had these hidden meanings but Albert kept insisting they hadn't – it was a really interesting look at how artists attach importance to what they make or create – some just do and some plan – I think Glenn is a planner.
For the Van Gogh exhibition called Suffer Well Glenn Brown was showing some work that had been influenced by Van Gogh. What made the exhibition stand out was that Glenn was there and took us on a tour of the work. I was always find it really satisfying when an artists can talk about their work and Glenn can talk he explained why and how and when and colour and seeing things from different perspectives and turning things upside down and colour again – It was great energy, enthusiasm, and clear and concise it made the work come alive it was energising and interesting. Glenn Brown is a really interesting person who you need to meet to fully get the work I think – the work is great on its own but with him as well its taken to another level.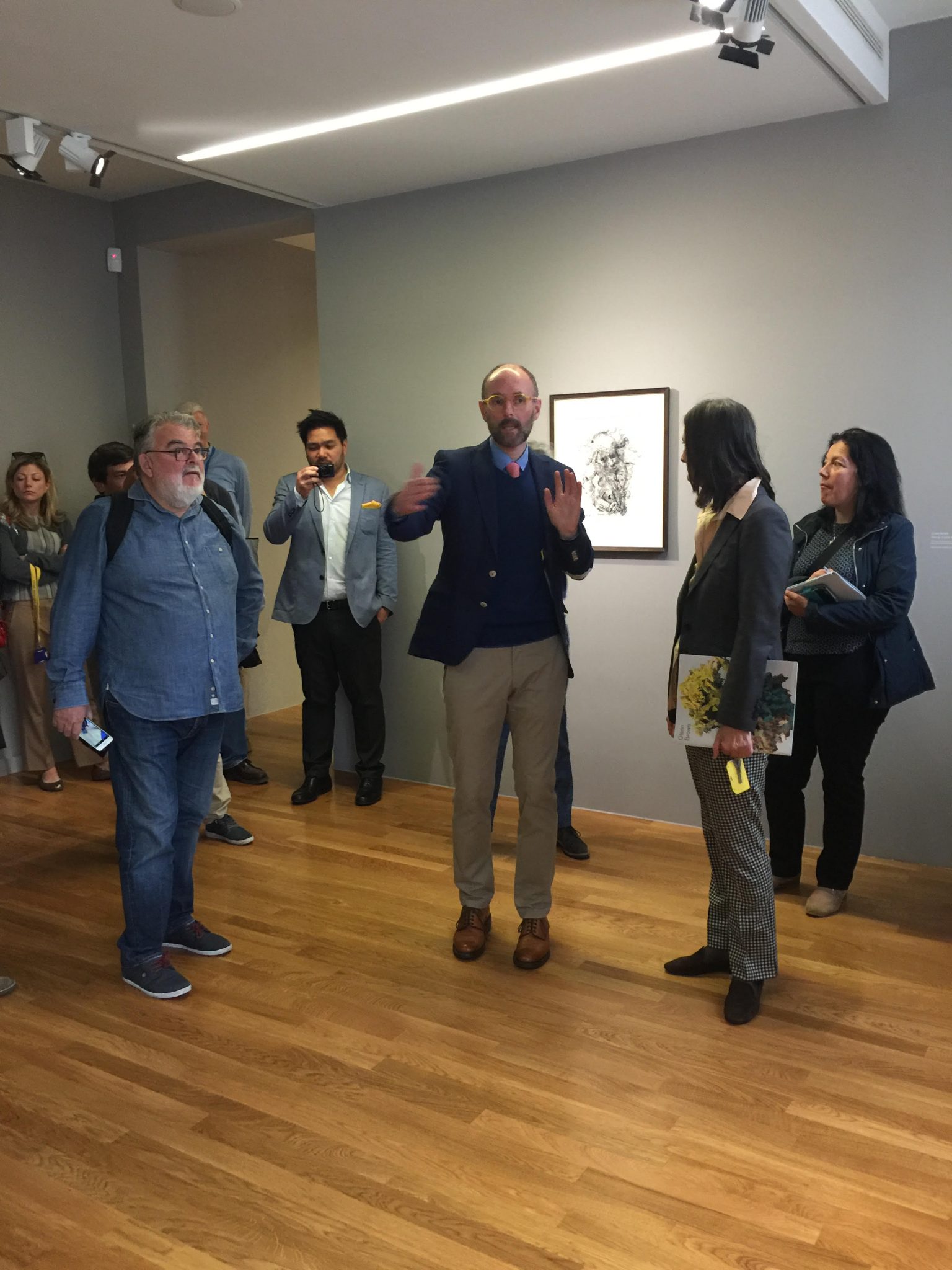 50 Lemonade by Beyonce
This is the final pick of FAD's highlights of 2016 and its our Managing Editor, Hannah's choice, well she choice two things first was infinite Mix like a few of us but secondly see went for a visual album Lemonade by Beyonce. Lots of people have knocked Beyonve forgot 'making' her music not 'making' her videos. But the point is she is a true artist – she has the vision , she directs , she pulls it together , she curates, she performs and she delivers – and its personal, its about her and its true and its delivered with real/true feeling – she's a great artist on top of her game and she has great taste in who she collaborates with. Directed by Beyonce and Kahlil Joseph (him again), Lemonade also showcased the talents of some A-plus directors and cinematographers. : Melina Matsoukas, Dikayl Rimmasch, Todd Tourso, Jonas Akerlund, Mark Romance and the poetry of Warsaw Shire.
Categories
Tags