Today Thursday 9th June Nahmad Projects opens at 2 Cork Street, London, with I am NOT tino sehgal, an exhibition conceived by Francesco Bonami and featuring artist Tomàs Diafas who will perform Everything I Scream Becomes Reality. This exhibition will kick off a series of 30 performances taking place over 30 days from 9 June to 20 July.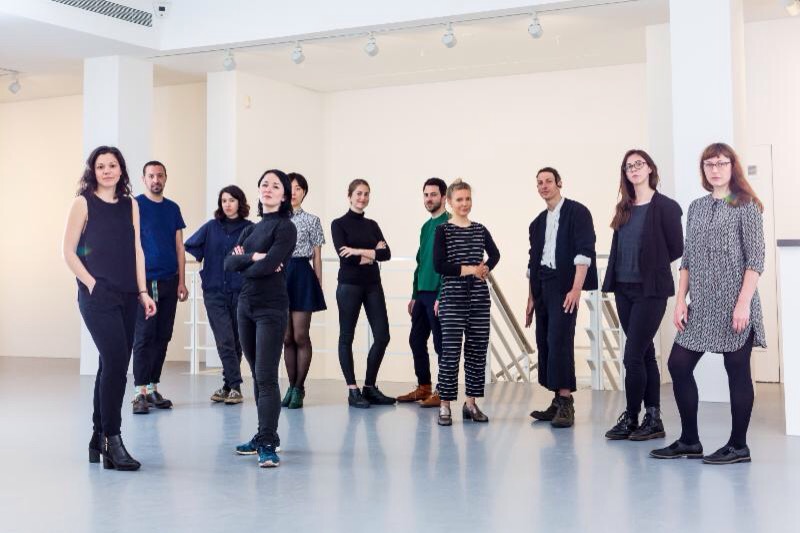 Shortlisted artists for I am NOT Tino Sehgal, Nahmad Projects, London, 2016. Photo: Benedict Johnson.
All the participants were invited to submit a script inspired by Tino Sehgal's artistic practice. The gallery received over 200 applications from artists aged 20-35 from countries all over the world. The open call triggered a range of experimental responses and spans topics such as language, literature, physicality, economics and privacy.
Following a careful selection process thirty successful artists, from countries including Russia, Finland, Israel, Greece and South Korea, have each been chosen to perform their work over one day, with a different performance presented on each of the exhibition's thirty days, Tuesday – Saturday, 10am – 6pm.
I am NOT tino sehgal * Conceived by Francesco Bonami
9th JUNE – 20thJULY 2016 Gallery Opening and Private View | 9 JUNE 6-9PM
Nahmad Projects 2 Cork Street London W1S 3LB www.nahmadprojects.com
Categories
Tags