FAD caught up with Antony Micallef after showing in six art fairs on five different continents with one of Asia's most important galleries Pearl Lam.

Antony Micallef studio shot Photographer Thomas Butler
1 Can you tell us about your exhibition Raw Intent?
Raw intent is an exhibition based on the idea of trying to communicate visceral emotion through the language of raw paint through the conduit of using the human figure. People have asked me why I use such vast amounts of oil paint? I just think if I was to use thinner paint the impact would no longer be the same. Every line has a function and how we manipulate that line cause's an effect. Why do we scream? Why do we speak in a loud voice? We use language to express some kind of feeling. I want the paint to say what I want without illustrating it.
2 How has it been working with Pearl Lam?
Working with Pearl Lam has been amazing. In the last year I've shown in 5 different continents in six different art fairs including making my debut at Art Basel Hong Kong which is the most important art fair on that side of the world. Showing in her main gallery in the Pedder building in Hong Kong has also been a milestone. The Pedder building is regarded as the most important space to exhibit in Asia. It's right above the Gagosian, Ben Brown and Lehmaupin Maupin galleries.
3 The work in Raw Intent shows a real development in your art practice – What made you follow this route?
I think art is about discovery and wanting to refine your language and trying to say it better, in a more of an acute way. This for me was part of the continuing process of me discovering how to articulate my expression through paint.
4 You seem to have settled on paint as your medium – can you explain why?
I think the nature of oil paint and how I can manipulate it to do what I want works well with my temperament. I'm a very impatient painter and oil paint is a very versatile medium in many ways. It gives you enough time to look at your work with out drying too fast so that's it's untouchable. It's durable but delicate and has a variation of ways in which it can be rendered. It's my medium of choice since I was very young as it feels a part of my expression. I can say things with paint that I could never articulate as clearly in any other way.
5 The paintings start out as you then become something else – what do they become? Is the change natural or do you need to force it?
The change is natural… When I'm making these creations it feels very natural. It often feels like I'm finding these 'things' or sometimes they find me. It feels like I'm excavating with the paint. The bodies and the heads morph and change through many stages until it starts to say something I'm happy with. I want then to exist on their own and have a sense of life. It's a very visceral instinctive way of working.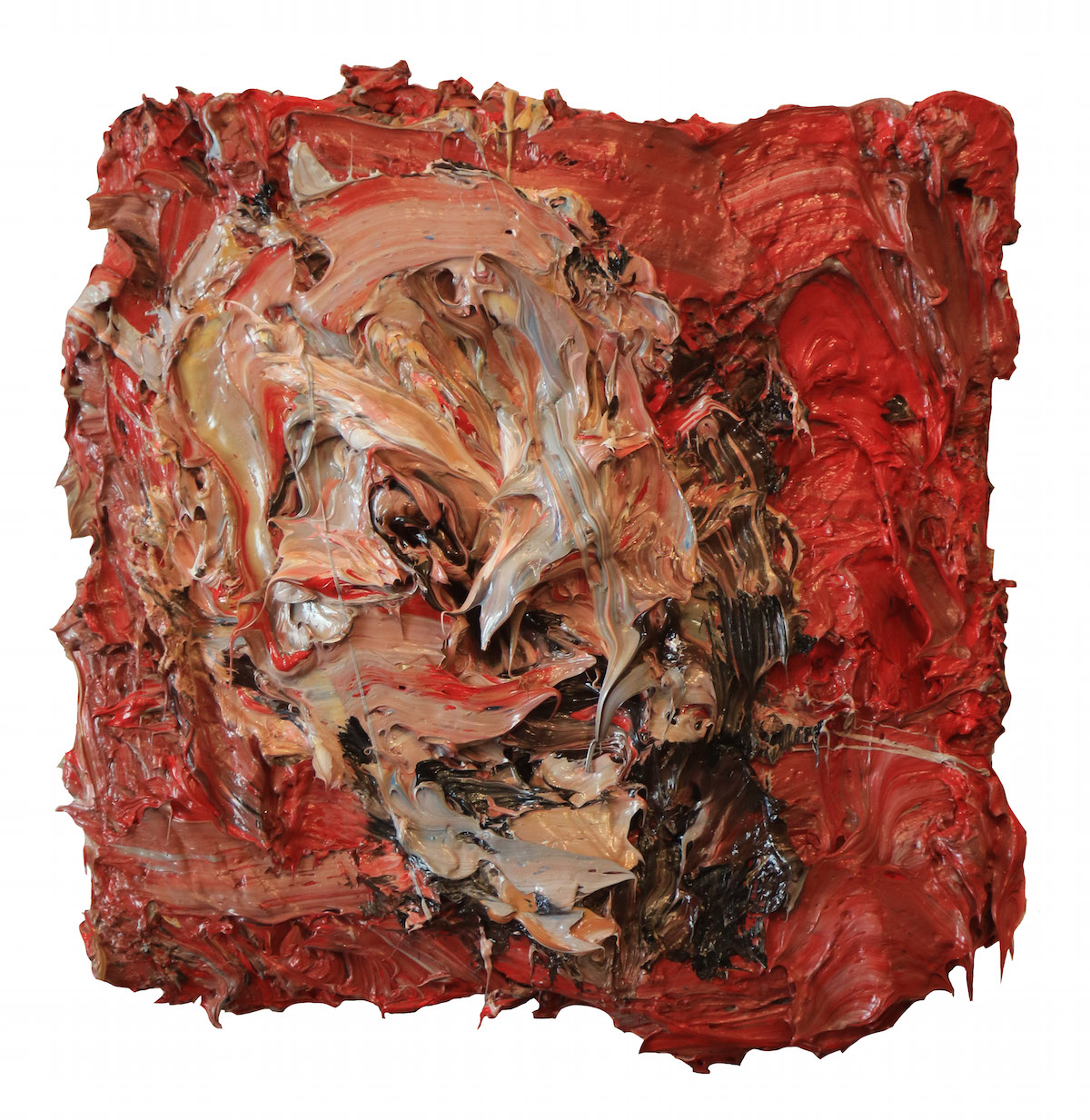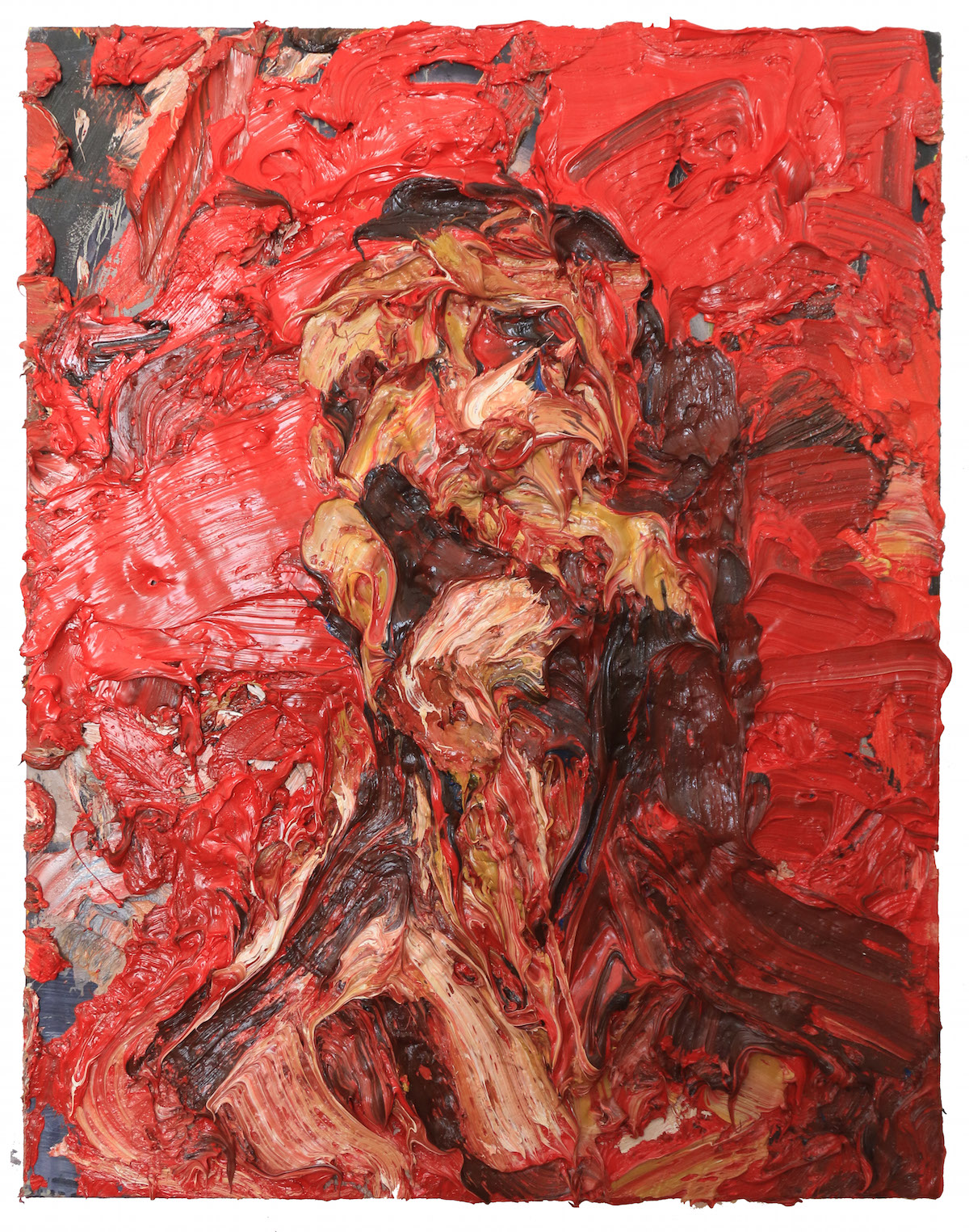 6 How do you know when the artwork is finished?
You just know instinctively. There just comes a moment when the piece breathes on it's own and it locks into place. There is a synchronicity that tunes in with everything you have considered. You're not always aware of how this and how this has happened but you generally know when something is done.
7 Do you have an attachment to your work? Is it easy to see them go?
I do have an attachment to the work as I know where they have come from. I've been apart of their process from the beginning. It's a real struggle to make a lot of these pieces so they contain a lot of emotional history for me. At the same time I'm happy to let them go as I want them to be out in the world to do their thing. They have their own lives and I'm genuinely flattered people would want them.
8 After this exhibition, what's next?
Get back in the studio and carry on painting.
Raw Intent Antony Micallef solo exhibition until June 30th Pearl Lam Galleries Hong Kong Pedder Building
6/F, Pedder Building, 12 Pedder Street, Central, Hong Kong www.pearllam.com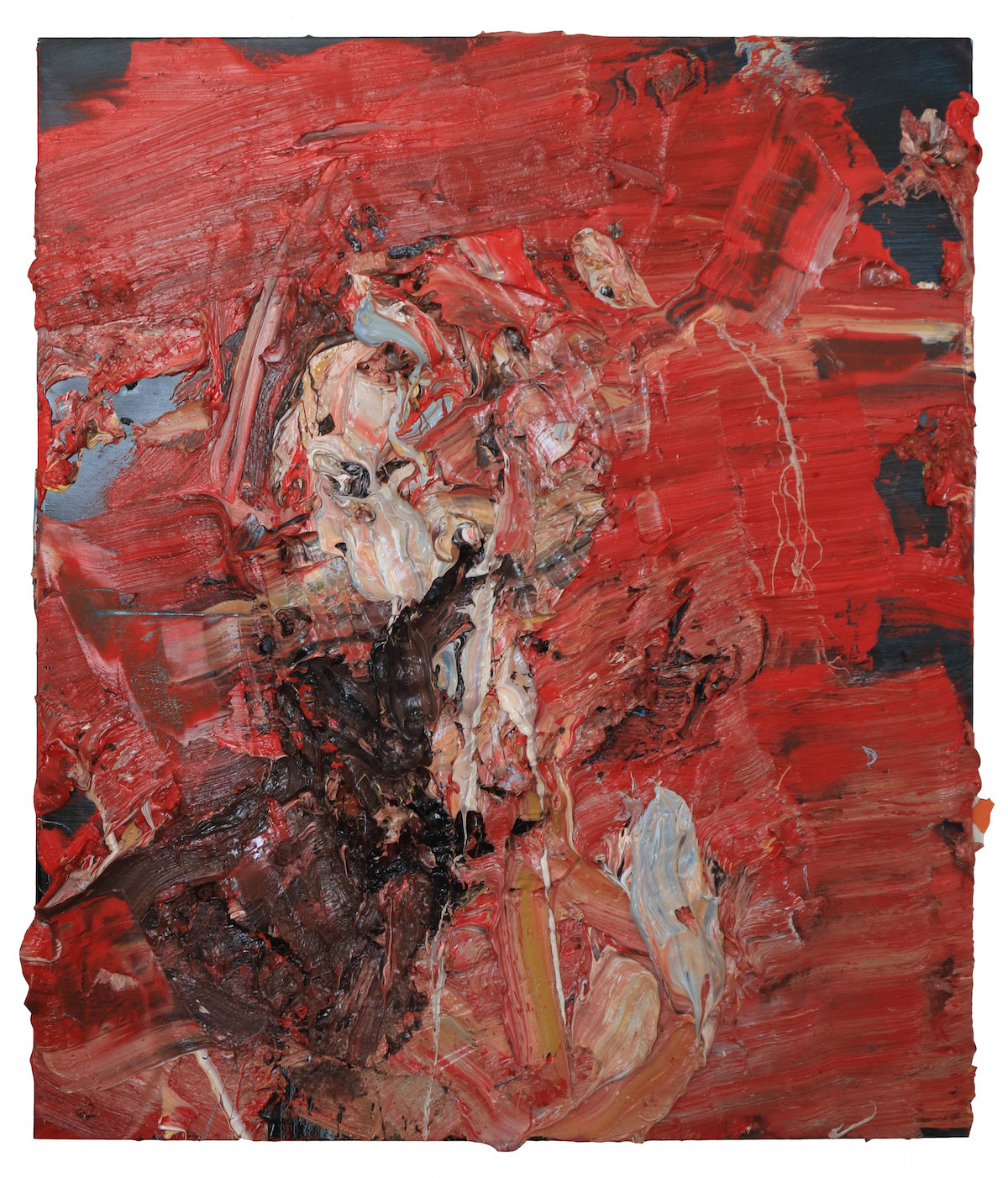 Categories
Tags