Iconoclasts of their respective mediums, artist Alex Israel and writer Bret Easton Ellis merged their personal and professional explorations of their native Los Angeles for an exhibit at the Gagosian Gallery in Beverly Hills as part of its annual Oscar show program.
Their collaboration –16 paintings – combine stock photography of Los Angeles selected by Israel with words by Bret Easton Ellis emblazoned across in varying fonts and sizes. Where Israel's chosen images are visual distillations of Los Angeles clichés – palm fronds, pools, and beaches –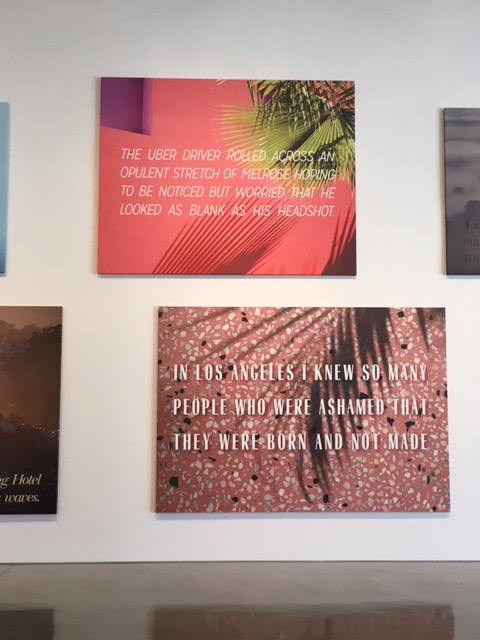 All photography Kathryn Greene
Ellis' words explore stereotypes of the city's residents: narcissism, apathy, and affluence. Over a formulaic photograph of palm trees, one work reads, "Noah thought of the possibilities of his upcoming double life – in Palm Springs, on the beach in Venice, on Instagram – feeling awesome." Another – perhaps the exhibit's most exemplary piece – says, "In Los Angeles, I knew so many people who were born and not made."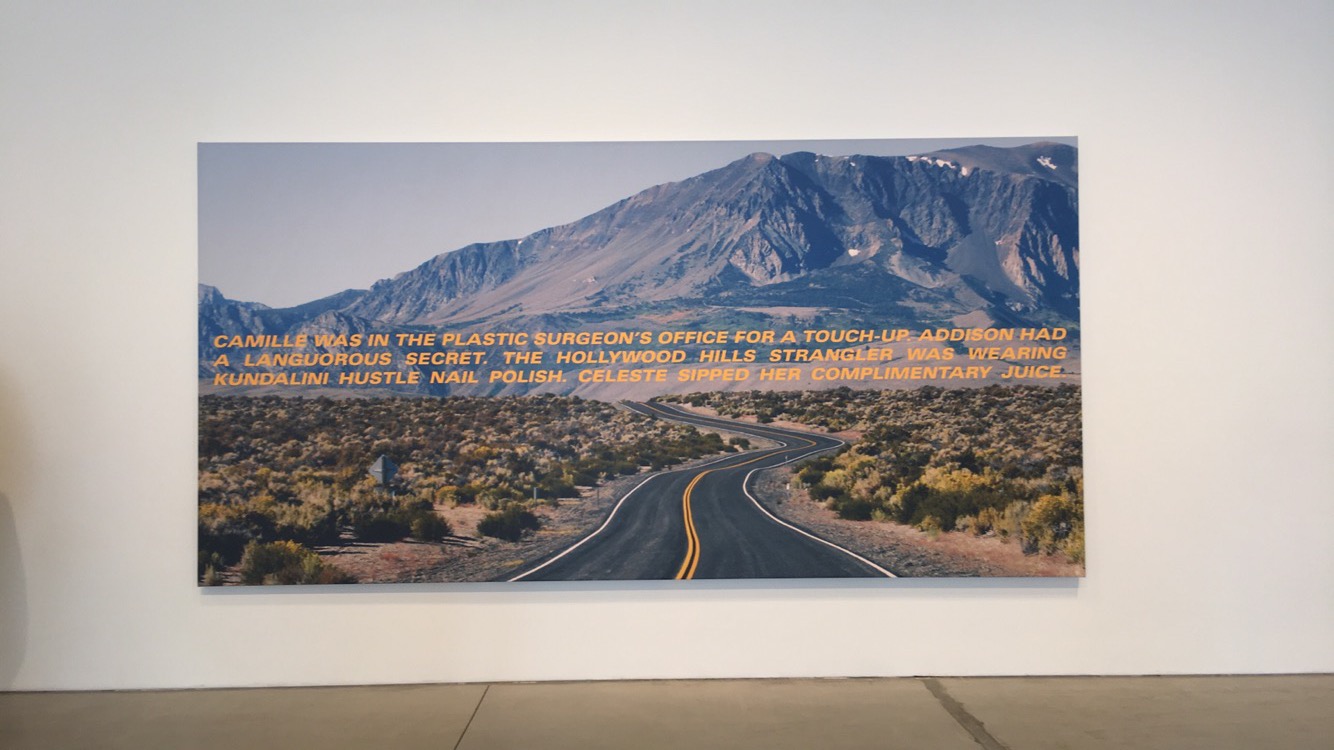 Ellis' one or two sentence phrases leave much to be desired, a glimpse into a story you'll never know the beginning or ending of. But you're not meant to – Ellis's and Israel's efforts are as purposefully vacuous as the Los Angeles they depict.
The exhibit was on view from February 25 through April 23 at the Beverly Hills branch of the Gagosian Gallery. More Info: www.gagosian.com/alex-israel-bret-easton-ellis
Author Bio
Writer Kathryn Greene is based in the United States and is interested in fashion, film and art. She frequently covers these topics in addition to business, dining and lifestyle for the publications she contributes to. Her writing has appeared in KC Magazine, KC Business Magazine, Ampersand Magazine and the Overland Park Travel Guide.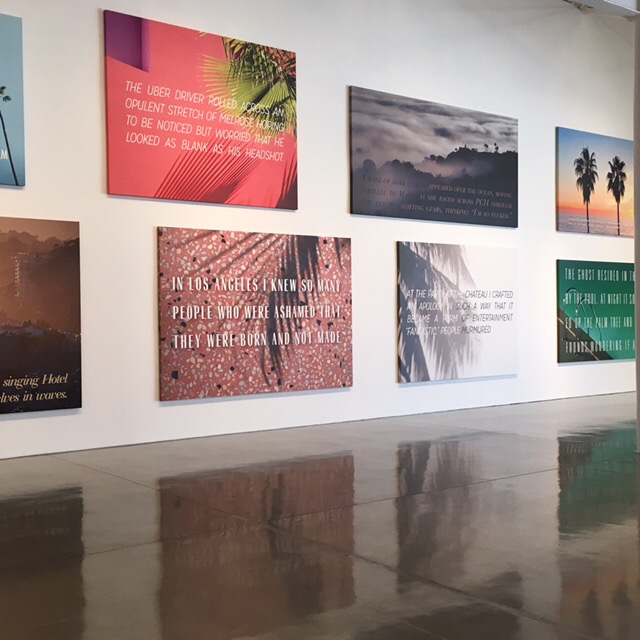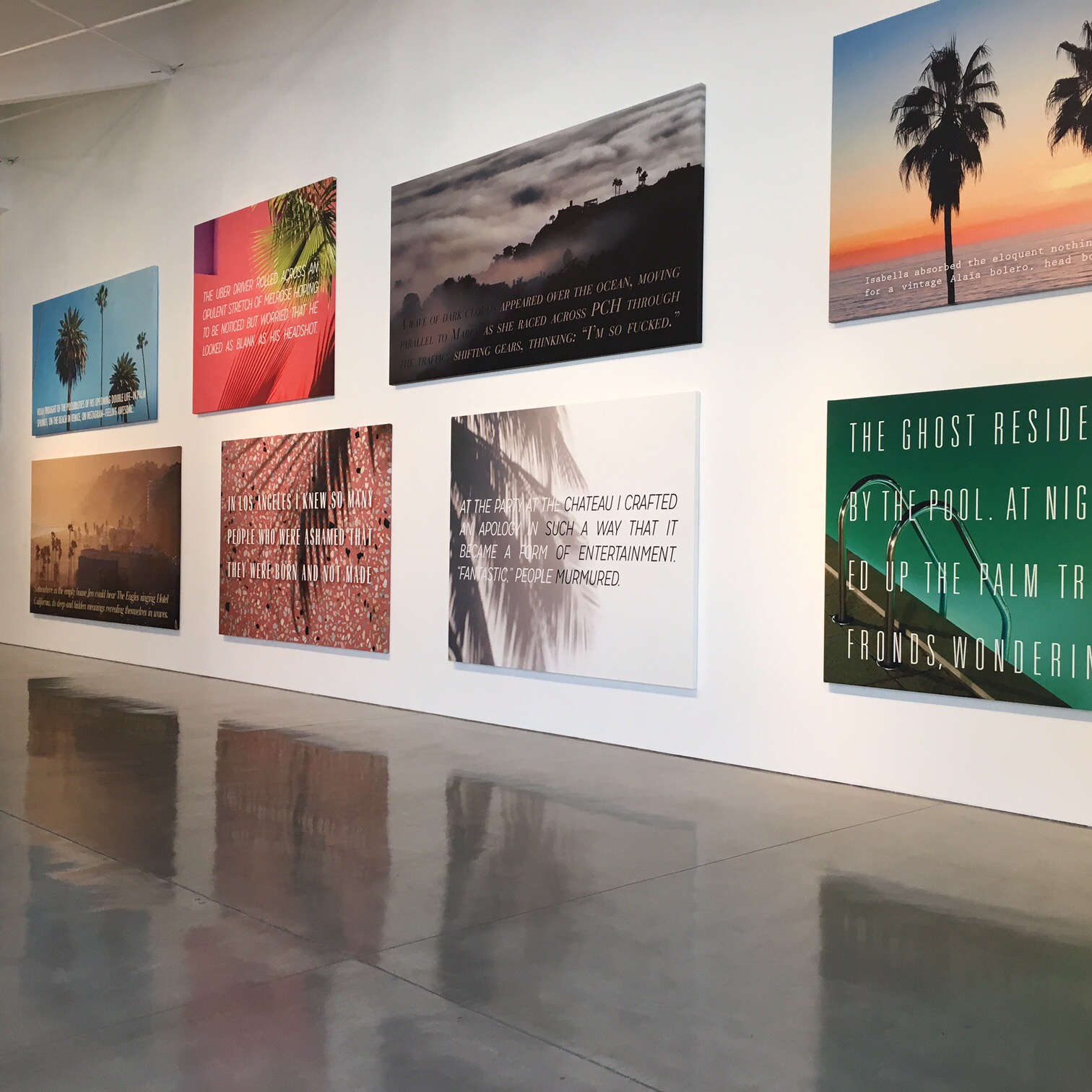 Categories
Tags