Art critic Tabish Khan brings you the top art exhibitions to visit this week. Each one comes with a concise review to help you decide whether it's for you. All are closing soon, and there are so many it's been expanded to six: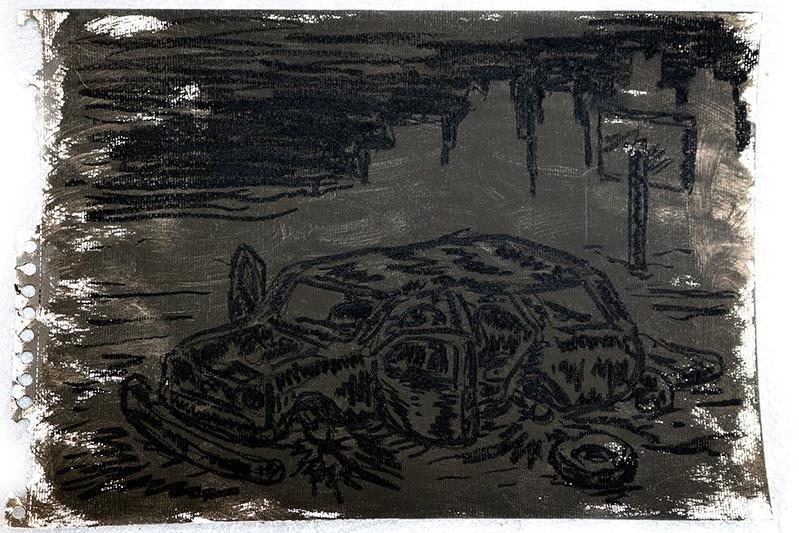 Willem Weismann: Moonblinking @ Cabin
Burnt out cars and ruined buildings are two subjects in this selection of black paintings. Brilliantly rendered with an alluring darkness. Until 16 April.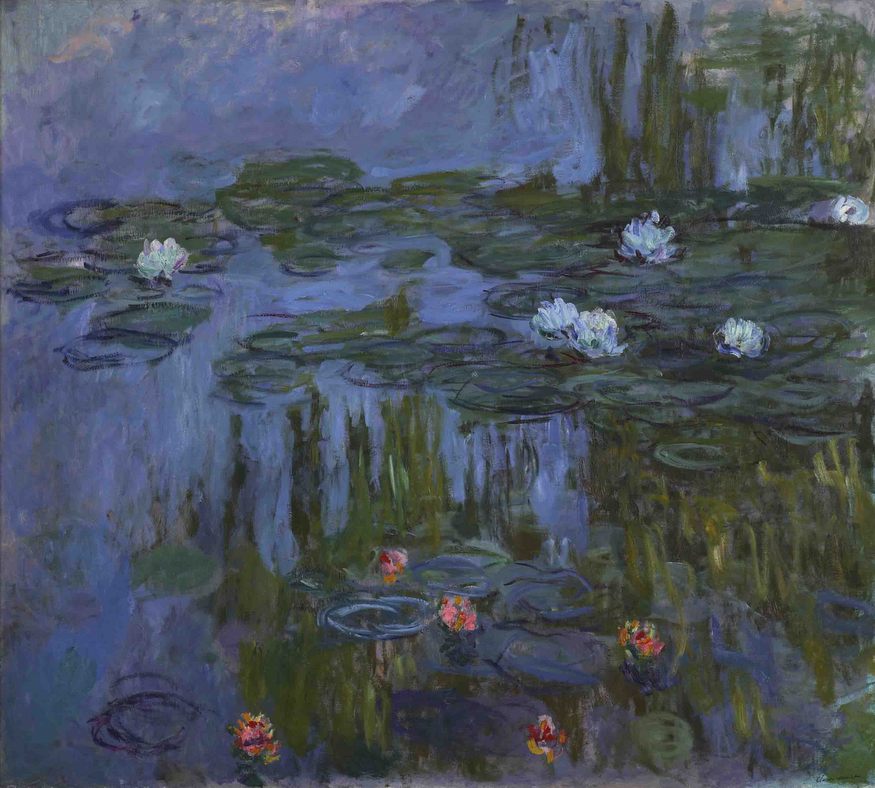 Painting the Modern Garden @ Royal Academy of Arts
This blockbuster has its peaks and troughs. But the late Monets are worth the ticket price alone. An extremely popular exhibition. Until 20 April.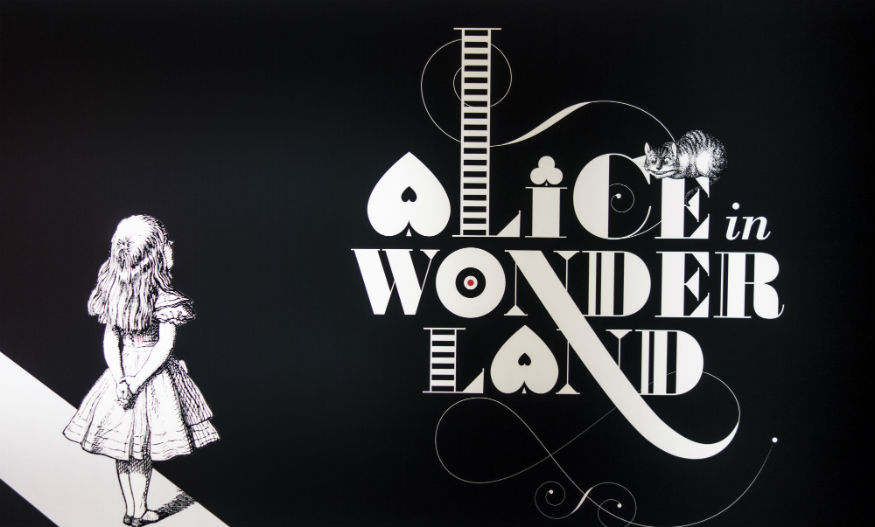 Alice in Wonderland @ The British Library
Disappear down the rabbit-hole in a display dedicated to the classic novel. Illustrated versions of books, include one by Salvador Dali, and there are video games and sculptures to flesh out this small but busy collection. Until 17 April.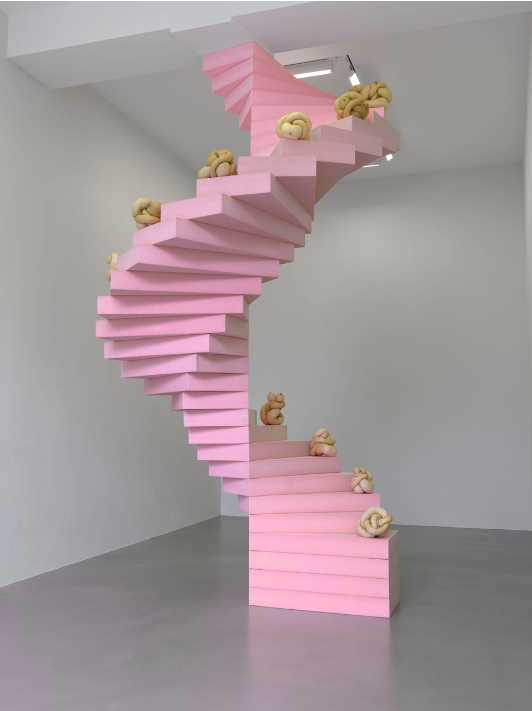 Sarah Lucas @ Sadie Coles, Davies street
I've never been a huge fan of Lucas, and I didn't like the British pavilion at last year's Venice Biennale. But I do like this sculpture with a lovely nod to Duchamp in Lucas' characteristic style with a pink foam staircase. Until 21 April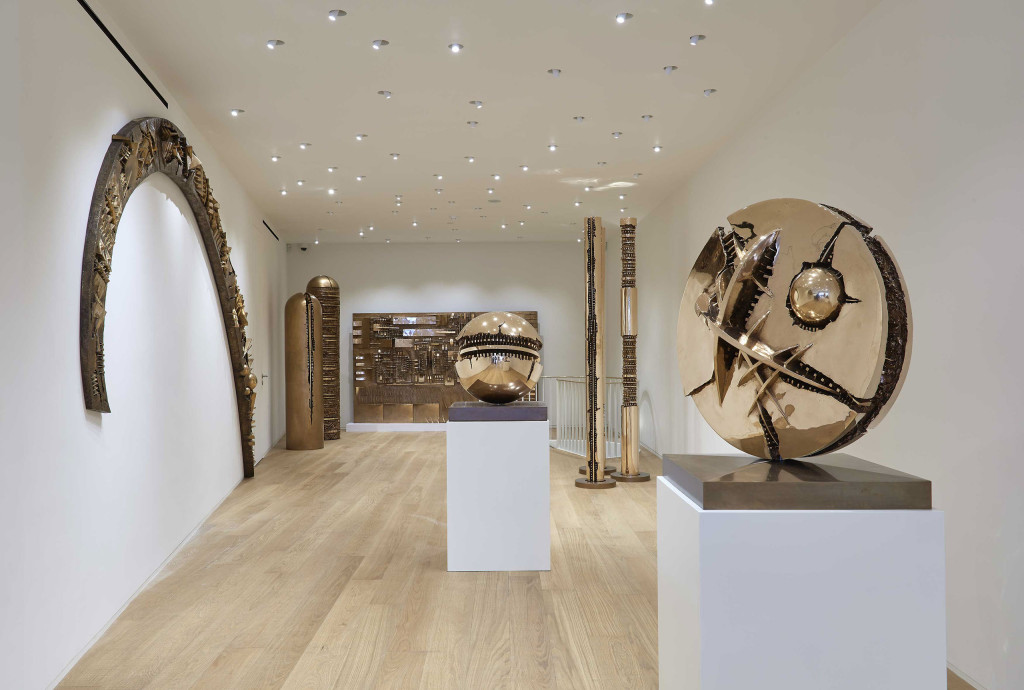 Arnaldo Pomodoro @ Tornabuoni fine art
If you like gold then this is the exhibition for you. Golden sculpture fractures its perfect outer layer as it pulls apart. It's an aesthetically beautiful exploration of form. Until 16 Apr.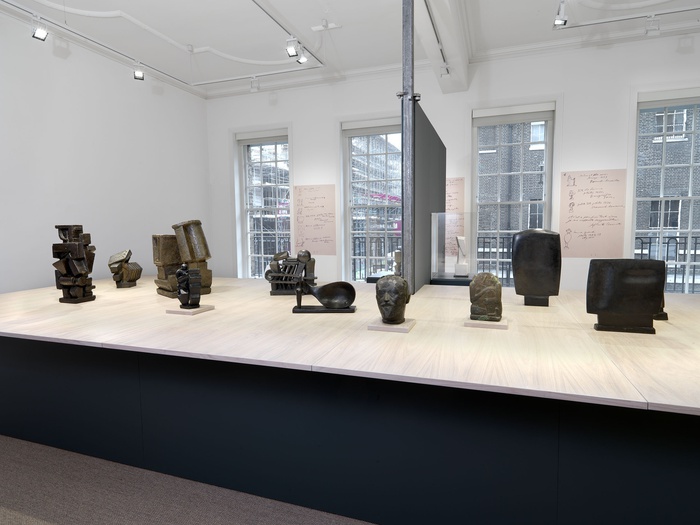 Alberto Giacometti @ Luxembourg & Dayan
A chance to see the master sculptors early works. An insight into how he evolved to his signature style. Until 16 April. 
Categories
Tags