London's VITRINE have launched a new permanent gallery in Basel, Switzerland. Having established a strong reputation as a selector and nurturer of new talent VITRINE will now be able to invite and foster new work by international artists across both cities.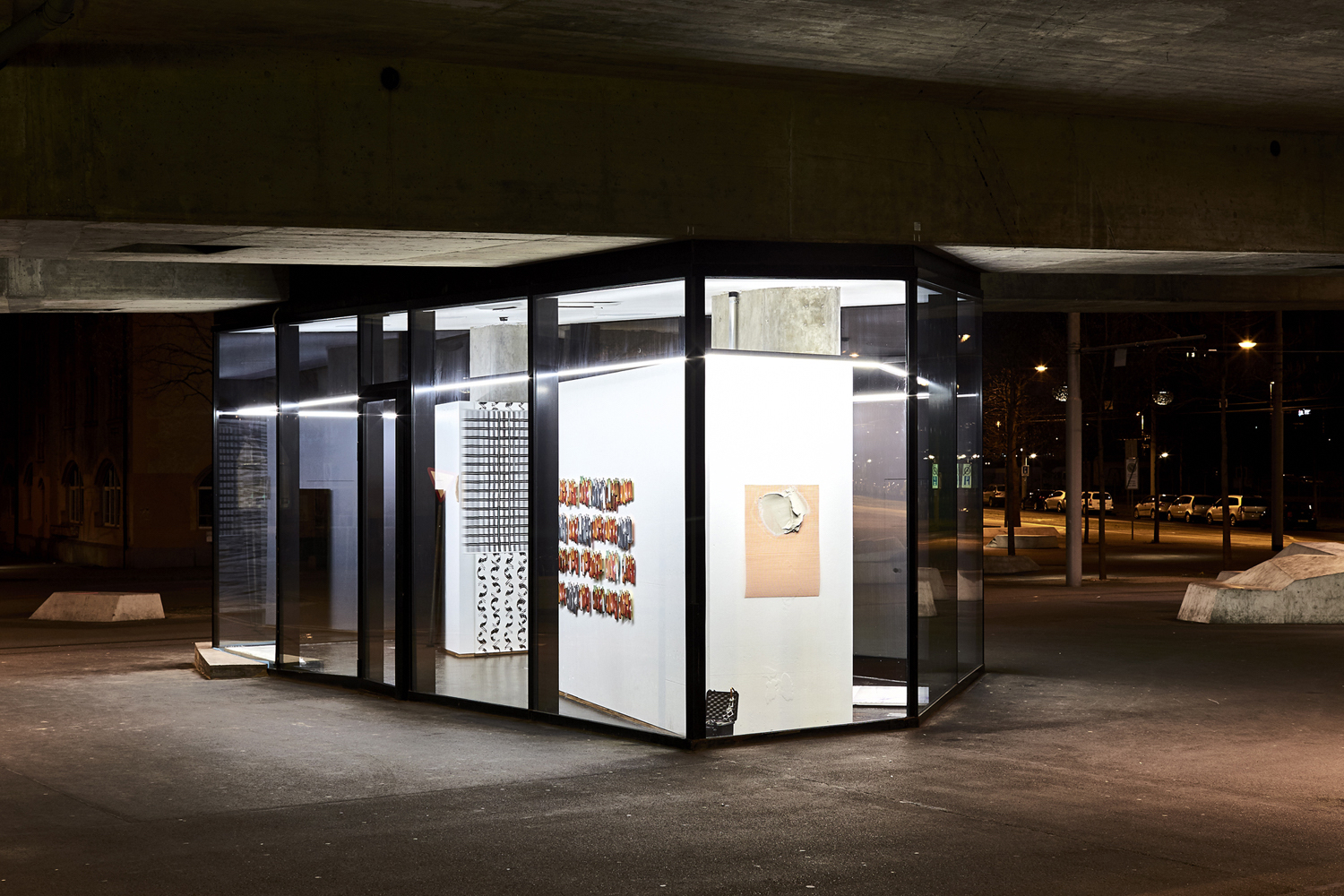 Focused on artistic experimentation and development with material, process and installation led practice at its core, VITRINE spaces promote a new model of exhibition-making. Whilst enclosed behind glass, the works extend beyond its boundaries into the surrounding public space. Exhibitions are viewable 24/7.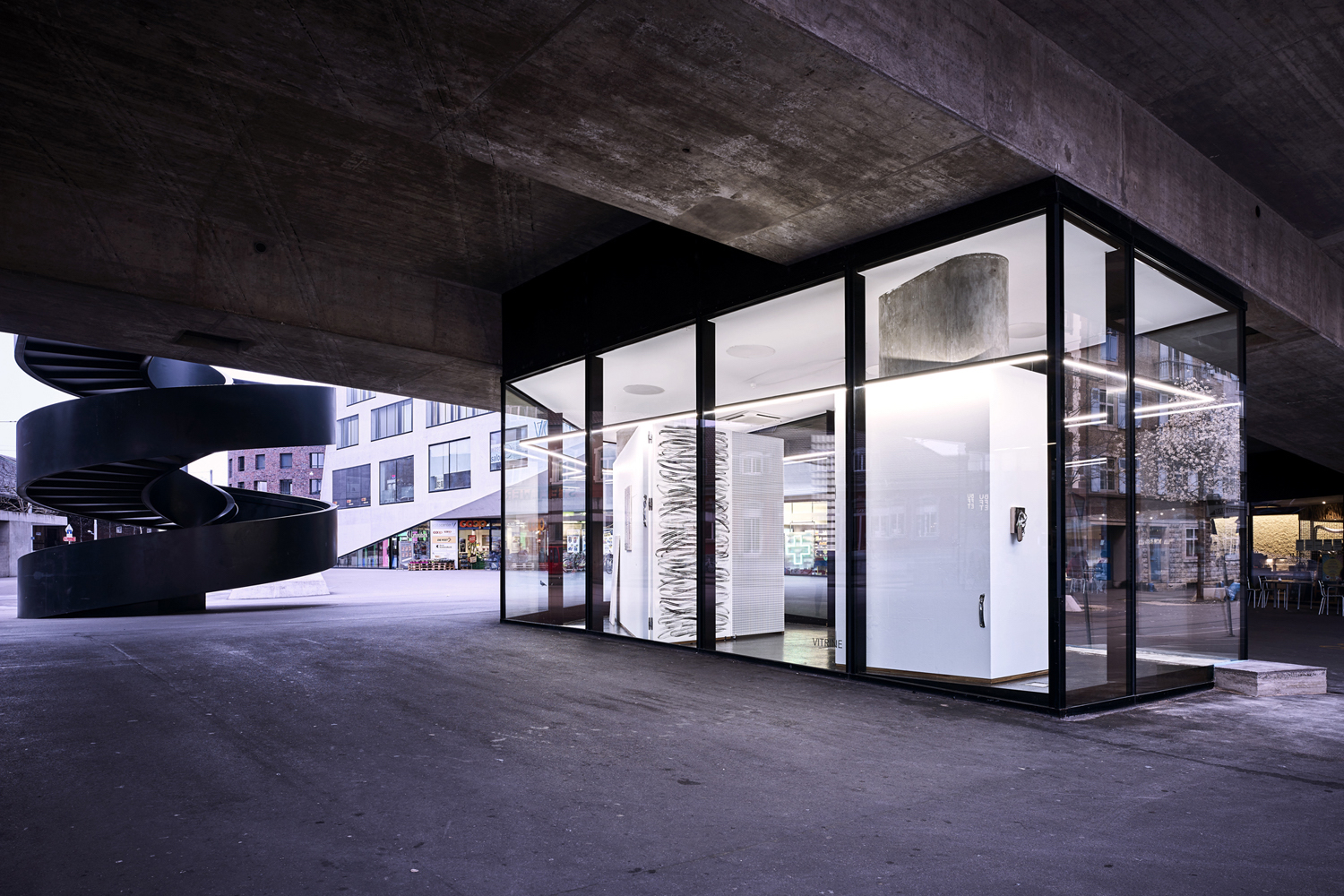 All images Photo credit: Courtesy VITRINE, Photographer Mark Niedermann.
VITRINE's new gallery on Vogensplatz in Basel was designed by Jens Müller and Thomas Wüthrich, who collaborate under the label PANTERAPANTERA.
The design creates a unique exhibition space echoing VITRINE's original space on Bermondsey Square and encapsulates a hidden, inner viewing room; evolving and pushing the possibilities of this unique gallery model further.
"It is not about a shop front nor about following a white cube model. It's about creating a unique exhibition space for artists and curator to experiment; and a sustainable new gallery model that allows for the essential inclusion of emerging practices."
Alys Williams, VITRINE Founding Director
To launch the new programme in Basel, an inaugural exhibition opened at the weekend exhibiting a group of international artists from countries including Switzerland, UK, Germany, Canada and USA,
who have taken a 'transformative approach to material and mark making within multidisciplinary practices'.
Each artist has suggested a distinct use of material and process, often through imitation, repetition or movement. Working with this unique exhibition space and extending beyond its boundaries into the surrounding public space, works in a variety of mediums intervene, record or imprint through unique gestures.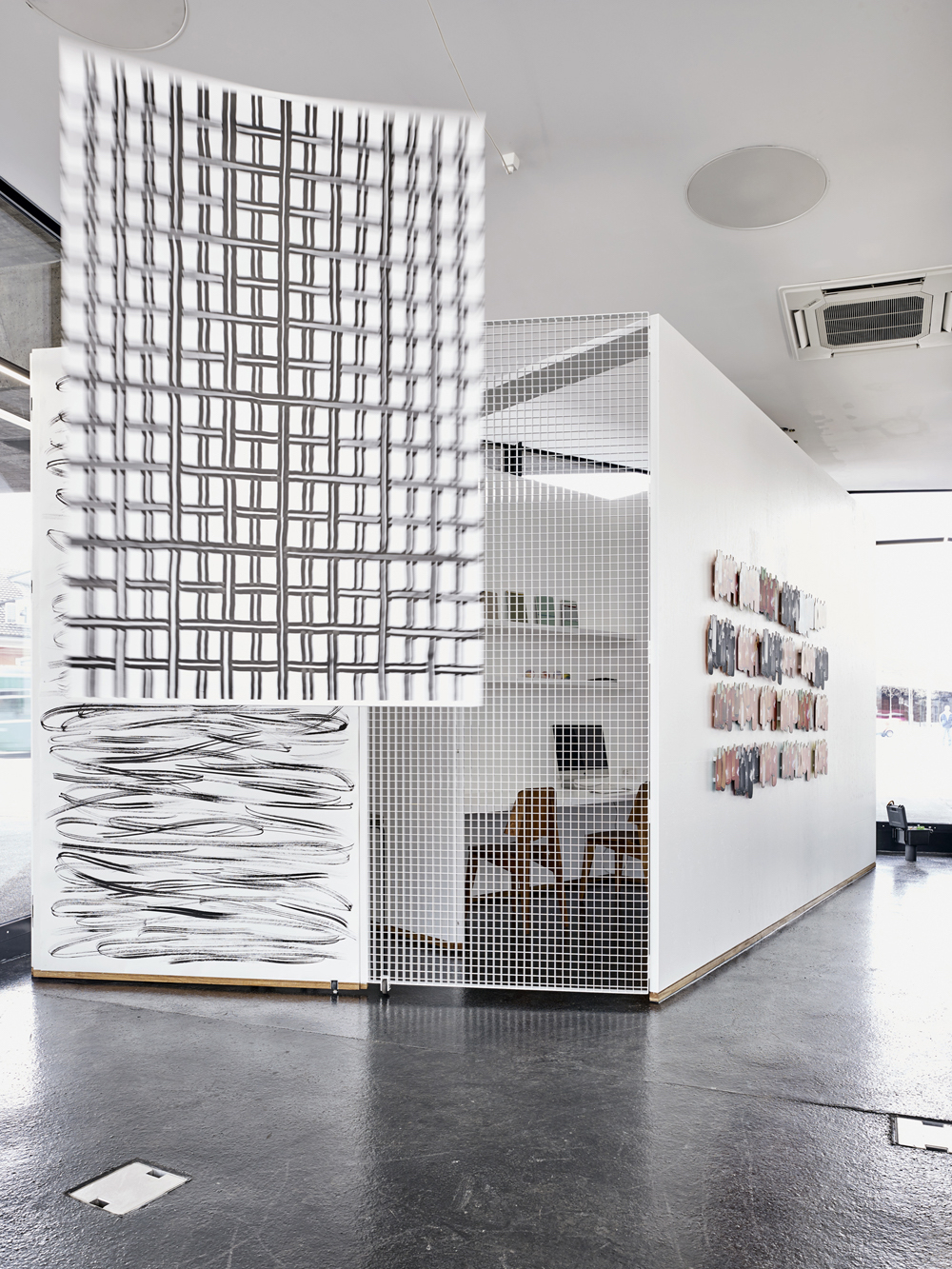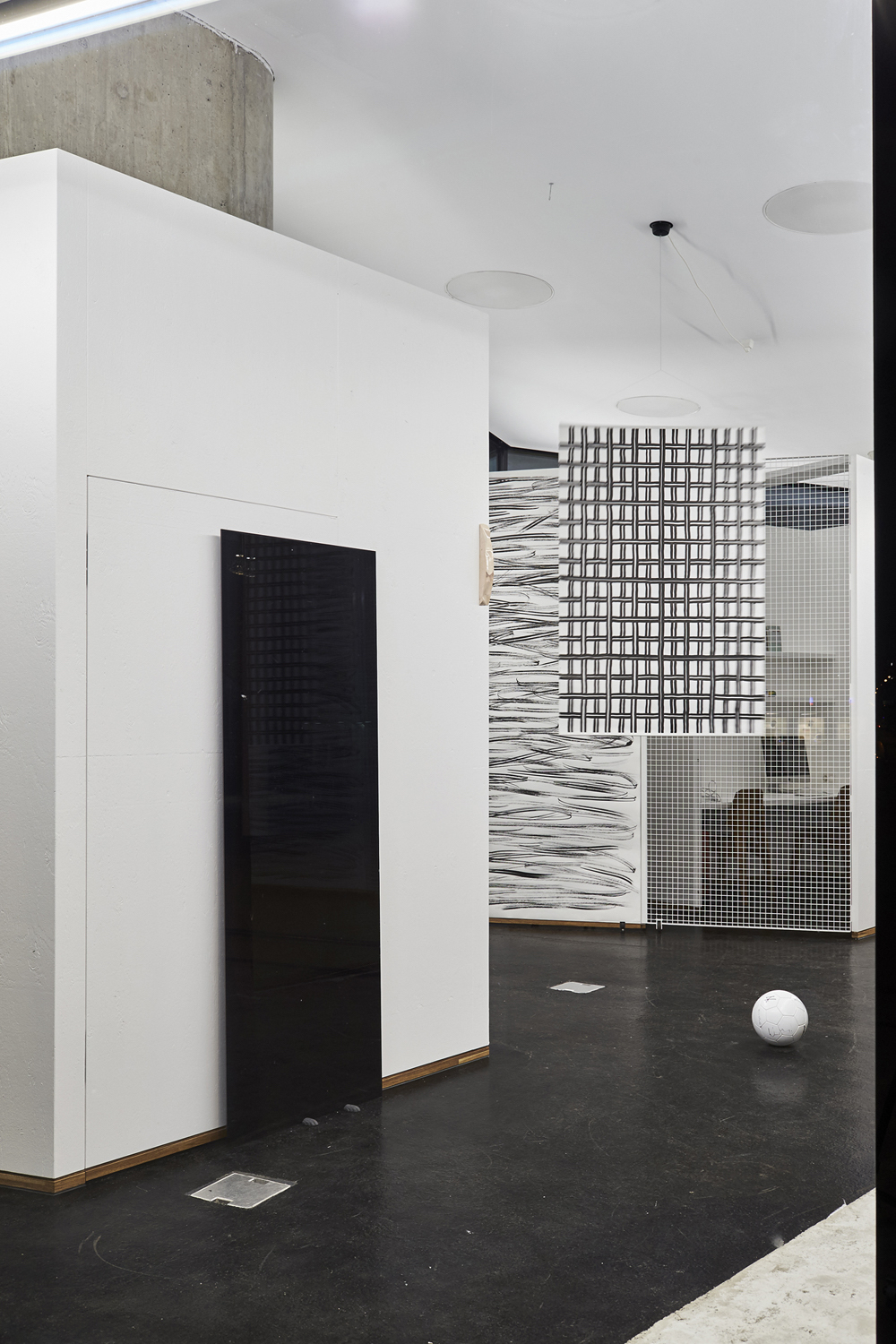 Curated by Alys Williams (Owner / Founding Director / Curator, VITRINE) and Lea Whinyates Hess (Associate Director, VITRINE Basel).
New Gallery Space and Inaugural Exhibition 2nd April – 3rd June 2016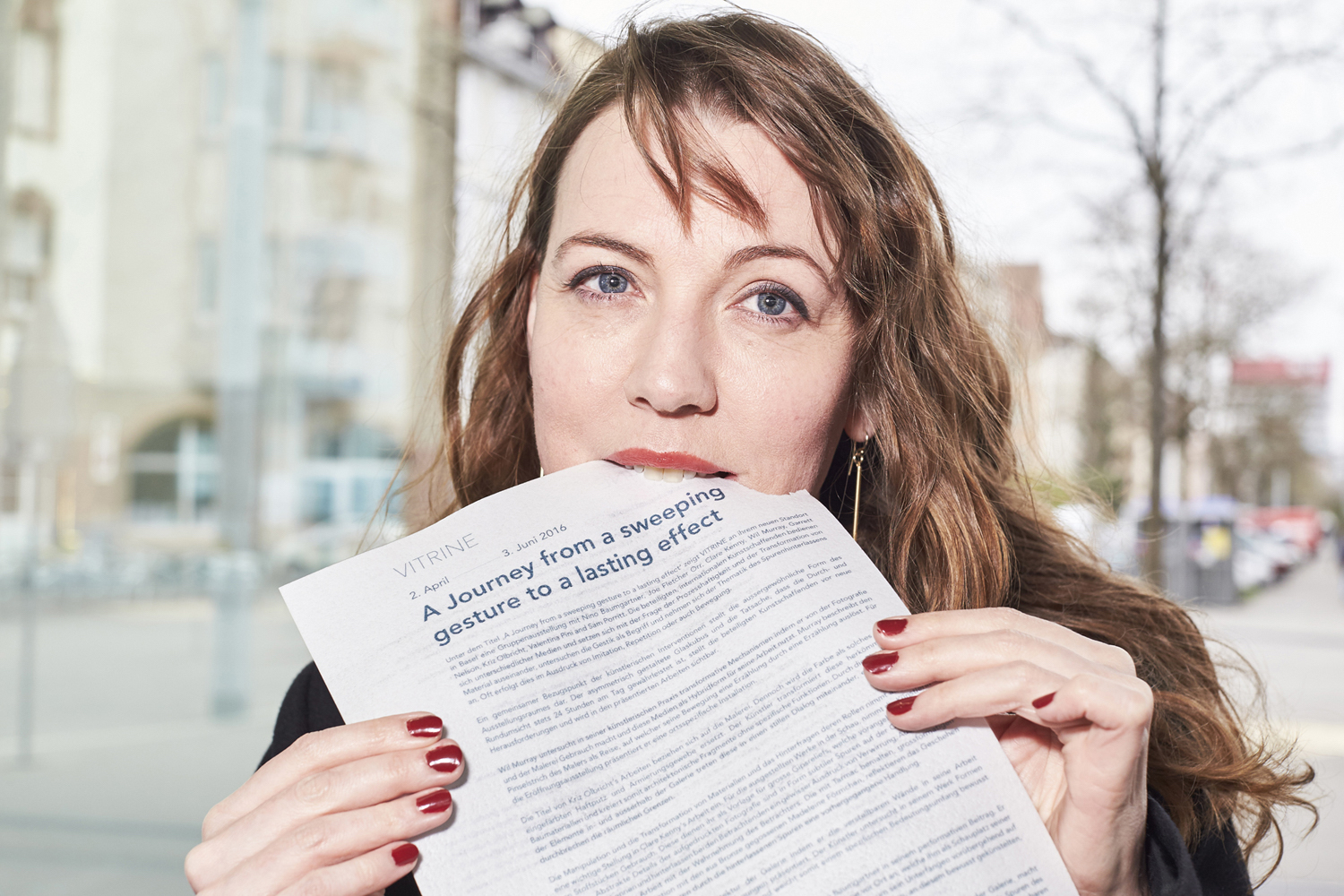 About the gallery
VITRINE was founded by Alys Williams in Bermondsey Square (London) on 1st April 2010 occupying a 16-meter window space on the public square. Following the success of this programme, VITRINE expanded into commercial artist representation, opening the gallery in 2012. VITRINE established a prestigious public sculpture commission in 2014 and now regularly exhibits at international art fairs. VITRINE nurtures a rigorous commitment to artist development.
This new permanent space in Basel follows the success of a pilot programme in Basel (June – November 2015) on Rheingasse, where exhibitions with Tim Etchells and Edwin Burdis were consecutively received with great interest. Forthcoming exhibitions in the space at Vogesenplatz will bring British, Swiss and international artists together on this exciting new platform
About the designers
Jens Müller and Thomas Wüthrich, an architect and a product designer, collaborate under the label PANTERAPANTERA. As an independent architect, Jens Müller has been working for renowned artists, Art Basel and the Beyeler Foundation for over ten years.
Thomas Wüthrich, together with Yves Raschle, founded INCHfurniture in 2004 and he is currently a designer on the major transformation of Kunstmuseum Basel, re-opening in April 2016.
Categories
Tags