Ahead of the XL Catlin Art Prize 2016 FAD managed to catch up with some of the finalists, up first we have Neal Rock.
1 Hi Neal can you tell us about your work and what are the main ideas you try and express?
The work is really a detachment or at least a form of disconnection from a strong sense of 'me' so in that sense I can't really talk about what the work 'expresses' or what any main ideas are. Silicone seems an important material of choice – it's literally in some of our bodies (especially places like LA), our sex toys, children's toys, household implements and of course in our movies, with prosthetic make-up and SFX. When you combine that to histories of painting, particularly within gestural and baroque traditions, what results might be a form of bodily burlesque or uncertainty.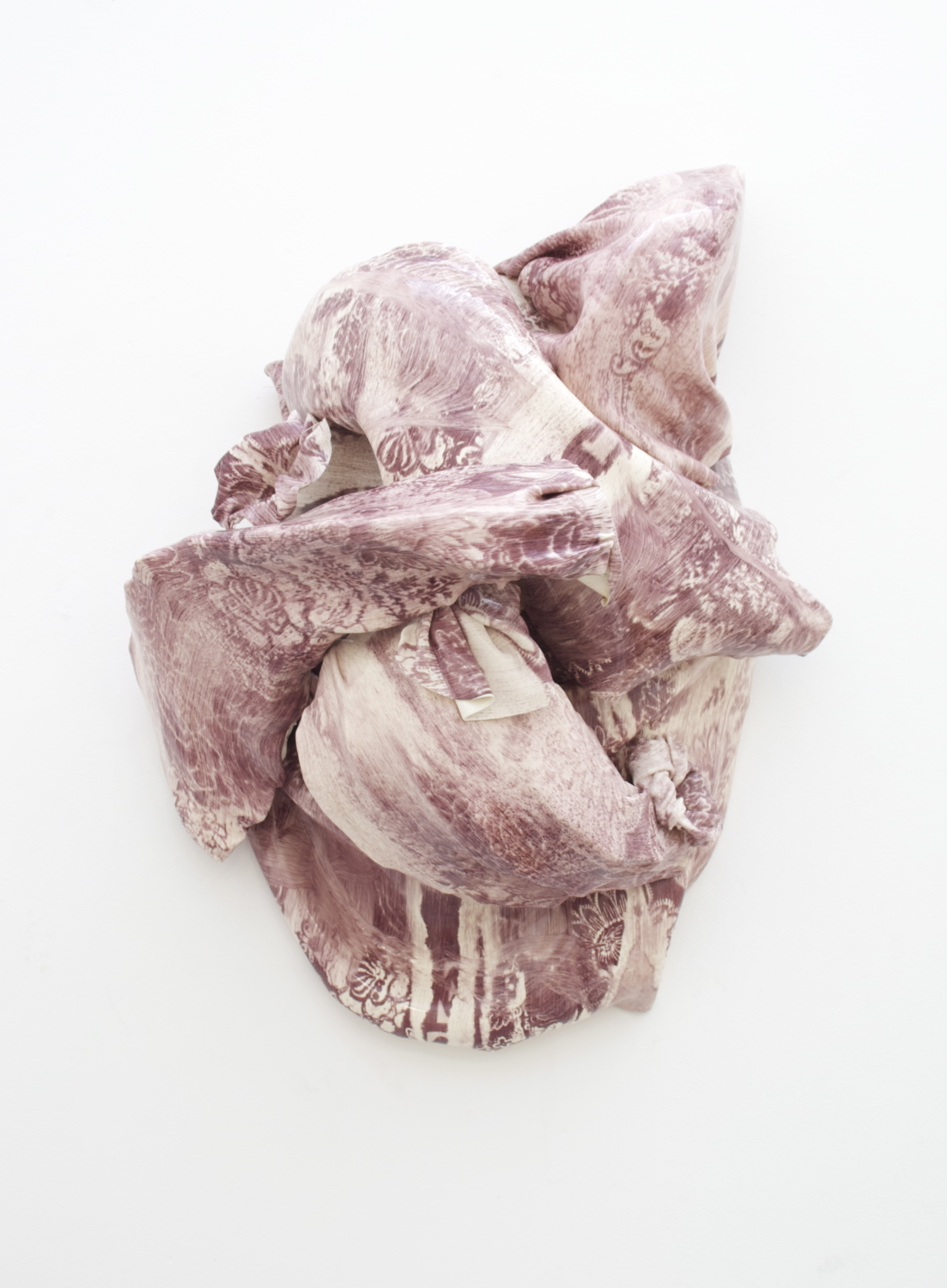 XL Catlin Award 2016 Neal Rock 'Prosopon Interior' 2015
2 Where and what have you been studying and how do you feel it has benefited you?
I'd been studying a practice-based PhD in Painting at the RCA and feel lucky to have had conversations with some very talented artists over the past 5 years, from Rose Finn-Kelcey and Elizabeth Price to Maria Fusco and Lee Triming. They all bring different life experiences and world views that have really challenged and enriched my own positions on art and culture.
3 Can you tell us about the work that will be on show at XL Catlin Art Prize 2016?
The work for XL Catlin Art Prize 2016 has been made whilst undertaking a painting fellowship at the University of Iowa in the US. It's the culmination of various new image-transfer processes that I'd began to develop towards the end of my PhD at the RCA. Scale is something I wanted to play with and so some of the works are the largest I've worked on in over 7 years. The way we respond to objects and images is, in large part, to do with their size in relation to our own bodies, this attitude is deeply ingrained in aspects of post-war Western art. I'm interested to see how the work looks in London as opposed to a rural Iowan art studio.

Neal Rock 'Herm #0915' (Detail) Mixed media and silicone. Installation view
XL Catlin Art Prize 2016 Londonewcastle Project Space, 28 Redchurch Street, London E2 7DP
Thursday 5th – Sunday 22nd May 2016 www.xlcatlinart.com
This year's finalists are: Rory Biddulph (Slade School of Fine Art, MA Fine Art), Jude Crilly (Royal College of Art, MA Sculpture), Jamie Fitzpatrick, (Royal College of Art, MA Sculpture), Christopher Gray (Goldsmiths, BA Fine Art & History of Art), Jane Hayes Greenwood (City & Guilds of London Art School, MA Fine Art), Hamish Pearch (Camberwell College of Arts, BA Sculpture) and Neal Rock (Royal College of Art, PhD Painting by Practice).
Categories
Tags