Tabish Khan the @LondonArtCritic picks his top 5 exhibitions to see in London in July. Each one comes with a concise review to help you decide whether it's for you. For those looking for more art, three of his painting top 5 from last week are still open to visit.
Shailee Mehta: Mudbath @ Indigo + Madder & Jane Hayes Greenwood: A Little History @ Castor
The advantage of having two galleries under one roof is you get two shows for one visit and even better when you have two cracking painting shows with Shailee Mehta's dark paintings of figures or a lone street dog as often seen on the streets of India and Jane Hayes Greenwood's paintings of feminine vessels and plants in series' that explore both joy and profound loss. Until 29 July.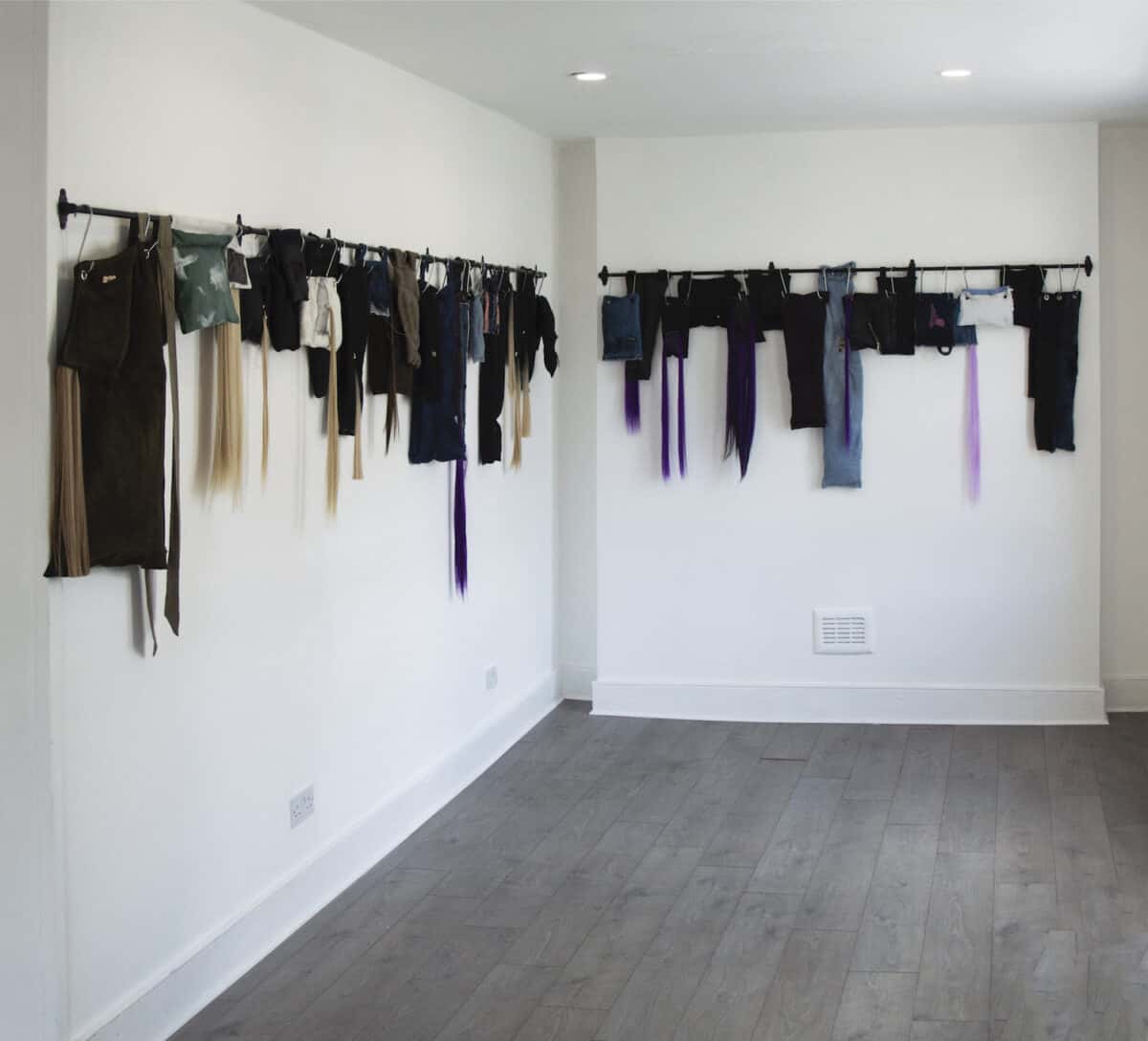 Irene Pouliassi: Hung, Drawn and Quartered @ Coups Contemporary
To stand in this space is to be surrounded by hanging scraps of clothing as if we're in a fashion abattoir. With guns woven into some of them and hair hanging off others it becomes even more sinister as if we're seeing the last remnants of a wiped out civilisation. Until 22 July.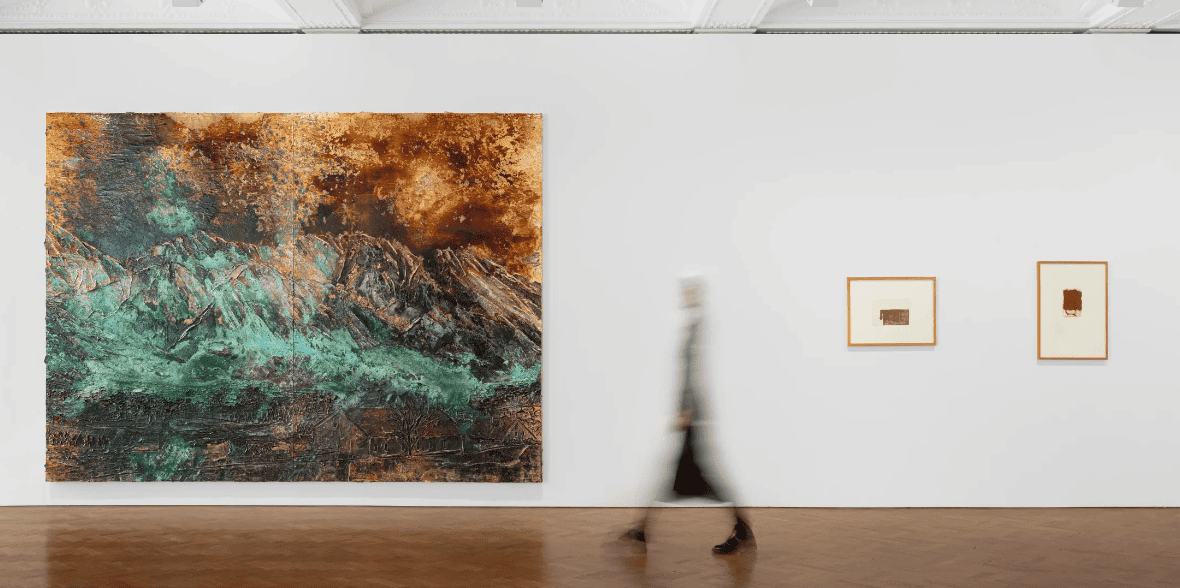 Alchemy @ Galerie Thaddaeus Ropac
Bringing together art's heavy hitters such as Anselm Kiefer, Joseph Beuys and Robert Rauschenberg this exhibiiton shows how they transform materials within their artworks, including Warhol's work where he changed metal and canvas by urinating on them. Until 29 July.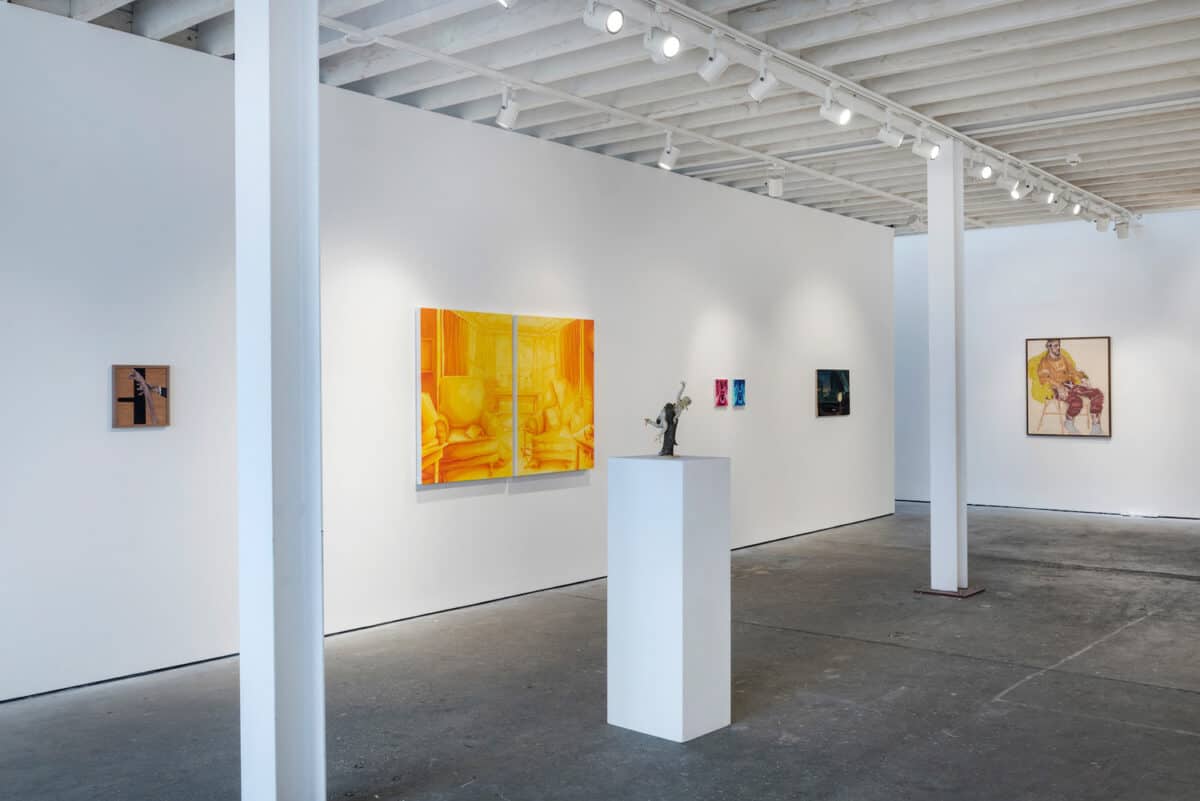 Take my hand @ Unit 1 Gallery
This exhibition takes hands as the starting point to pull together a great group of emerging artists, including Lorena Levi's paintings of intimacy, Grace Tobin's monochrome interior, or Ioana Maria Sisea's ceramic works that look comical as a bear snatches a scantily clad woman until we dig deeper into how they play into the dark history of her native Romania's history. Until 29 July.
Yooyun Yang: Passing Time @ Stephen Friedman Gallery
A person behind a curtain, a face in shadow or another face blocked by a hand. These delicate figurative works are intimate but also hint at a sense of isolation asking us to arrive at our own narrative to each work. Until 22 July.
All images courtesy artist and gallery.
Categories
Tags