Tabish Khan the @LondonArtCritic picks 5 Painting Exhibitions to see in London. Each one comes with a concise review to help you decide whether it's for you.
Rod Kitson: Where We Are Now @ Surrey Quays shopping centre
This collection of 400 portraits were painted from 2019-2023 by Rod Kitson and it shows the full spectrum of his painting from trying different styles, painting art world persons – myself included – or people he meets in daily life, and paintings with no sitter which he was forced to paint during lockdown. Being surrounded by these works is like stepping inside the artist's mind and practice, in an impressive immersive exhibition. Until 20 July.
Face to Face: A Celebration of Portraiture @ Marlborough London
A phenomenal collection of portraits from some post-war greats such as Lucien Freud, Celia Paul and Francis Bacon through to more emerging artists such as the beautifully lit works of Naila Hazell and the uncanny works based on puppets by Liorah Tchiprout. Until 14 July.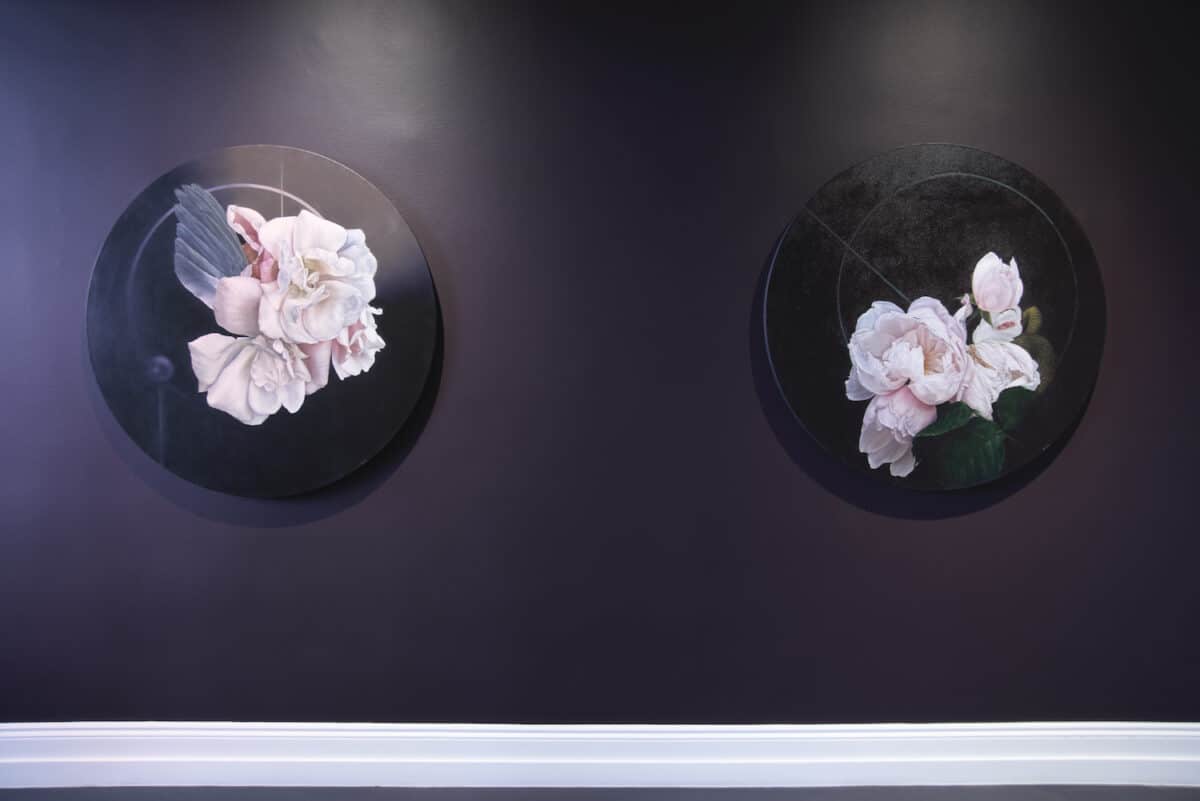 Yuki Aruga – Without End at Maddox Gallery
Life and nature are circular, and it looks beautiful when painted by Yuki Aruga in round tondo paintings that bloom with flowers inspired by Old Master vanitas paintings. She also brings in her British and Asian heritage into these works as the objects in the centre of each piece is suspended in space reflecting her own sense of not being from one space or another. Until 15 July.
The Angel in the House @ Studio West
This collection of seven female painters looks at the role of femininity in the domestic space. It includes Olha Pryymak's sumptuous paintings of vegetation and fruits, Grace Tobin's blue-toned interiors and Xu Yang's marbled eyes staring out from her small scale paintings. Until 20 July.
Renoir and Pissarro: Different views @ Connaught Brown
Switching from contemporary artists, this exhibition bring together the works of two great Impressionist artists from subtle drawings to Pissarro's stunning depiction of a bustling la place du Havre. It's a rare treat to see a sizeable collection of paintings by these two great outside of a major museum. Until 21 July.
All images copyright artist and courtesy gallery. Studio West image: BJ Deakin Photography.
Categories
Tags