My #ArtThing of 2015 was: The performance 'And Fight' with Wura-Natasha Ogunji & Mary Okon Ononokpono.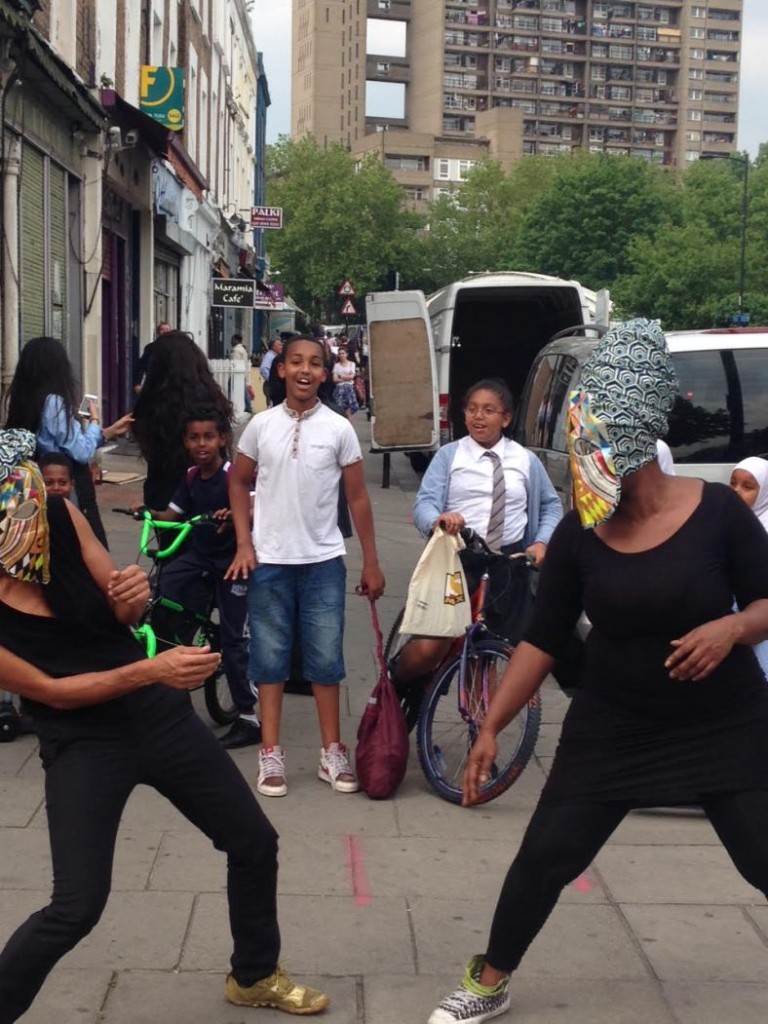 All images shot on mobile phone by Yvette Gresle
The performance, which took place on Friday 12 June 2015 at 5pm, was part of the exhibition Wura-Natasha Ogunji: Statues Also Love at 50 Golborne, London, curated by Erin Gilbert. The exhibition closed 18 July 2015. The performance was followed by a conversation with Erin Gilbert, Wura-Natasha Ogunji and Mary Ononokpono.
The performance And Fight was exciting to watch because of the way it activated public space, and drew passers-by who engaged with it in all kinds of ways, including the curiosity and banter of passing school children. There was an instance of vocalised anger from a man seated at a restaurant table on the pavement. The relationship of the work to passers-by and potential audiences, the risks attached to performing in public space, is important to its significance, its politics. The historic Trellick Tower, designed by Ernö Goldfinger, loomed in the background and contrasted with the more intimate, innocuous spaces of the pavement and its architecture of shops, gallery and restaurants. The physicality and the affective-psychic charge of the performance was really interesting, as the performers, two women, staged fighting and loving, using their bodies and the particular urban environment and architecture of Golborne Road. The performance can also be seen in relation to Ogunji's earlier exploration of women, performance, and public space in Nigeria: Will I still carry water when I am a dead woman? (2011). The mask emerges as a recurring motif, and invites us to imagine multiple narratives, which locate it within the specificity of Nigeria, its historical significations within this context, and its circulation historically, socially and politically across time, across history and geography.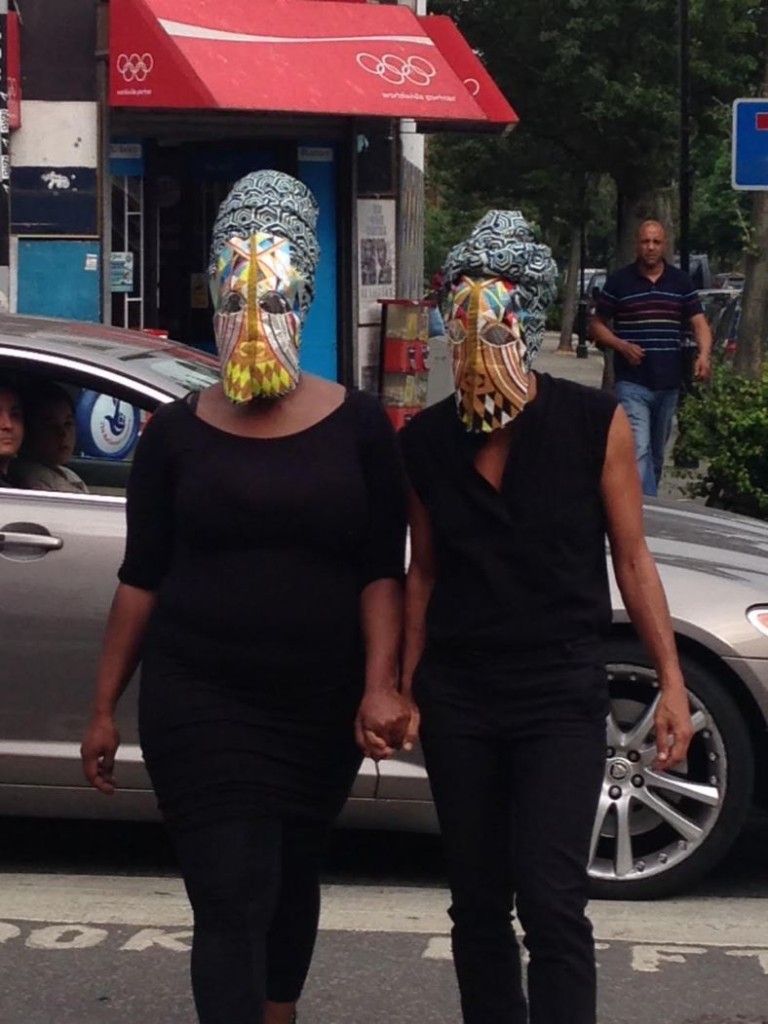 And Fight, Golborne Road, London, Friday 12 June 2015.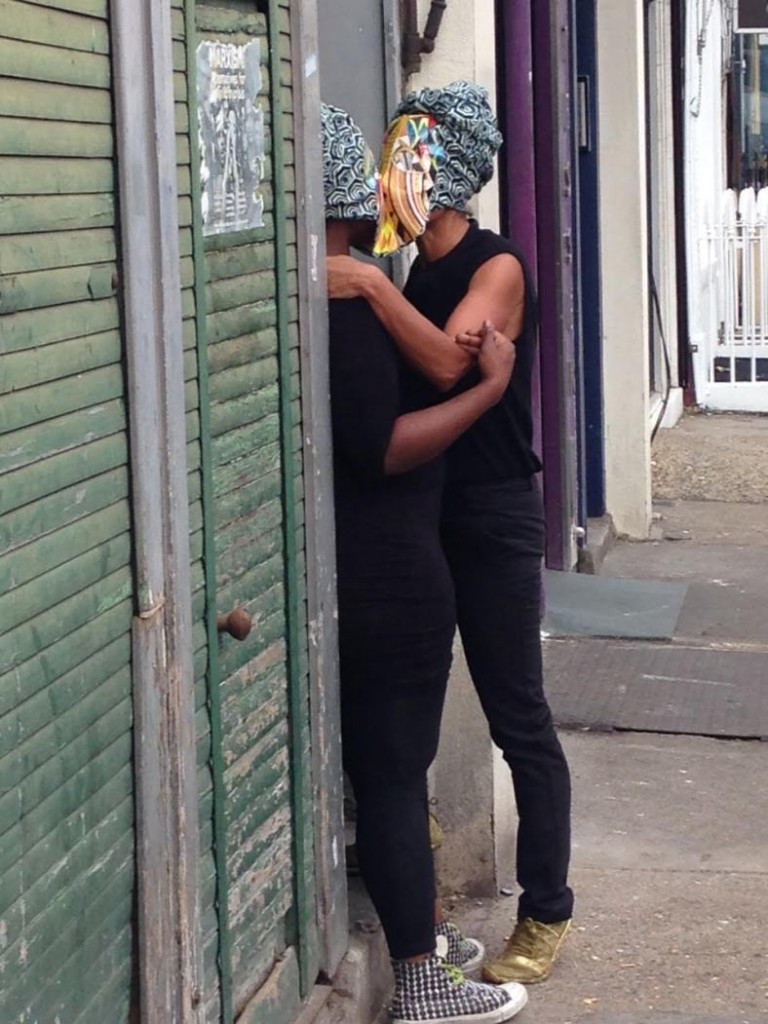 And Fight, Golborne Road, London, Friday 12 June 2015.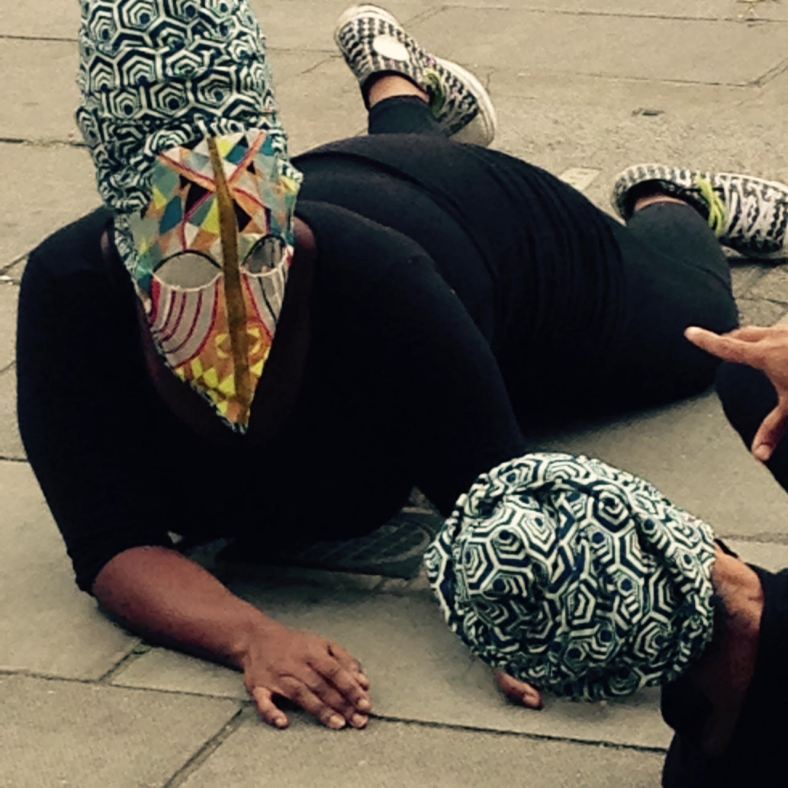 And Fight, Golborne Road, London, Friday 12 June 2015.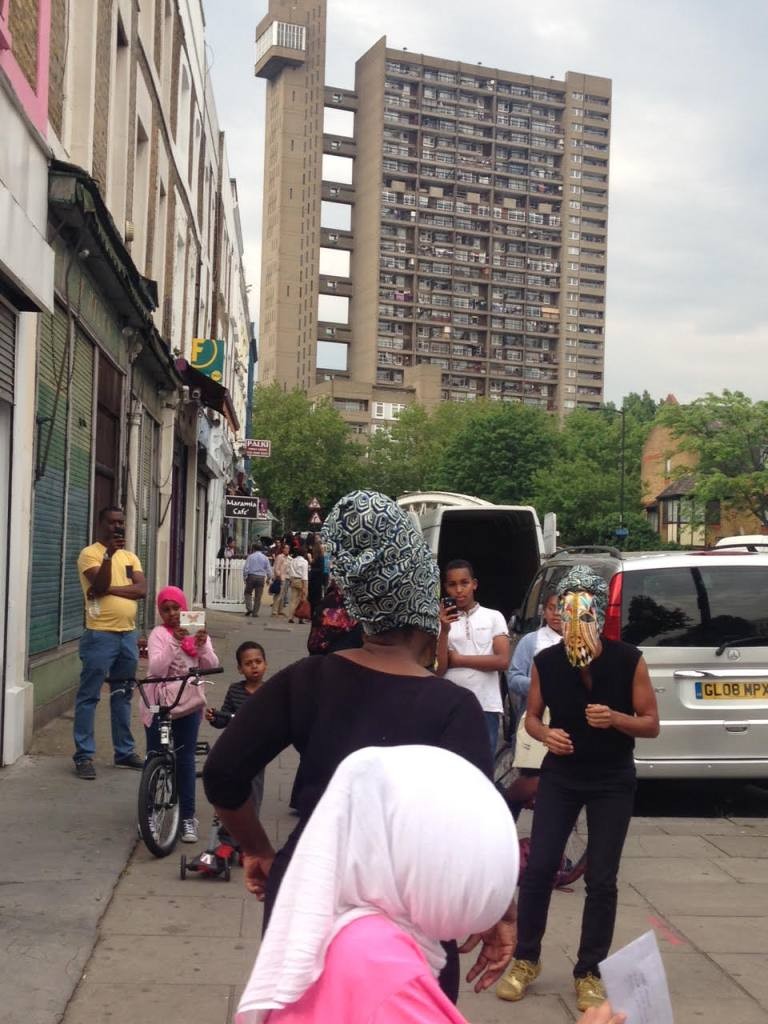 And Fight, Golborne Road, London, Friday 12 June 2015.
Categories
Tags