Jerwood Charitable Foundation and Forestry Commission England announce the second edition of Jerwood Open Forest, an exceptional opportunity for visual artists to propose ideas for a major new £30,000 commission to be realised anywhere within England's Public Forest Estate, supported by Arts Council England.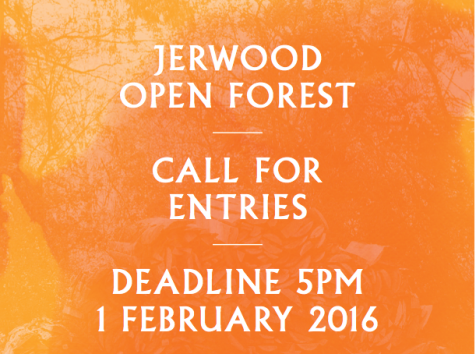 Proposals can be for work in any discipline or medium, temporary or permanent, site-specific or for touring to more than one location. From initial ideas submitted, five artists or collaborations will be selected to each receive a £2,000 research and development fee to develop their proposals over a six-month period.
Each selected artist will be fully supported by Jerwood Charitable Foundation and Forestry Commission England to expand on their concept, assess the viability of their idea and explore potential sites. During this six-month research period the artists will take part in development activities, structured through a core programme of group workshops and advisory sessions which will be experienced as a peer group, and complemented by one-to-one sessions.
A curated exhibition presenting the artists' work and exploring broader contemporary debates around critical practice and art in the public realm and the environment will open at Jerwood Space, London in November 2016 as part of the Jerwood Visual Arts programme.
One artist will be selected during the exhibition to receive a £30,000 commissioning budget to realise their proposal.
Submission is by online application and artists must be resident in the UK and within fifteen years of graduating from their undergraduate degree or starting their career as an artist. Artists are asked to submit a proposal outlining their idea, a CV, images of current work and an entry fee of £10.
Deadline Monday1st February 2016 Fee £30,000
For further information and to enter visit: jerwoodopenforest.org
Categories
Tags