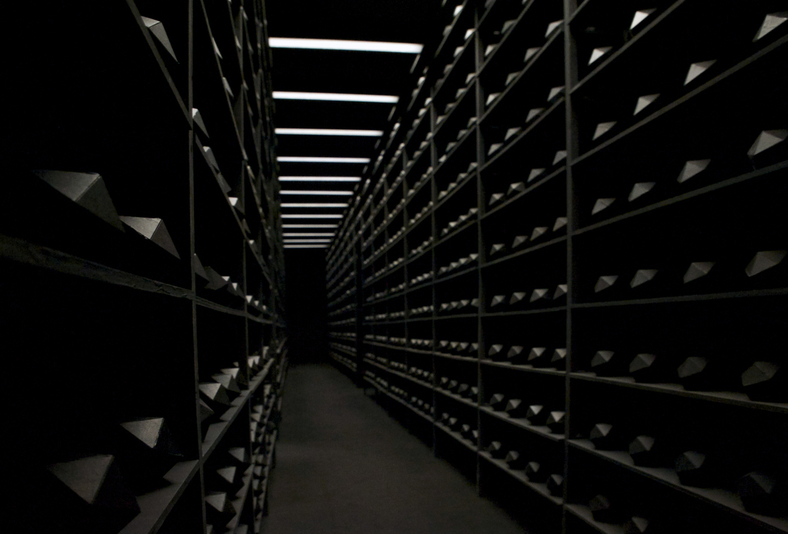 Part of Levi van Veluw's 'The Relativity of Matter'
Maastricht, known as the venue of The European Fine Art Fair (TEFAF), has quite a bit of additional art interest, especially for a town of 100,000. The Van Eyck institute has a good reputation, and I was meeting artist Taus Makhacheva (Russia / Dagestan) who currently holds a post-graduate residency there. We were able to meet at the University-supported Marres, where the Dutch artist Levi van Veluw has filled two large floors with a darkened maze of installations – mostly in wood – which took a year to build. A strict timed booking system keeps the experience of 'The Relativity of Matter' intense.
It recreates van Veluw's childhood obsessions – one corridor contains shelves with more than 3,000 identical geometric sculptures – then blows them apart in the most compulsively controlled presentation of chaos you could hope to see. Taus and I then strolled to the agreeably eccentric Museum aan het Vrijthof, which presents all manner of things made in Maastricht, and over the River Meuse to the Bonnefanten Museum. In addition to its permanent collection, that currently has 250 ceramics forming a history of how modern and contemporary artists have used the medium. Rodin, Picasso, Fontana, Schütte and Ai Wei Wei showed strongly as expected, but there were plenty of surprises among the 100 artists chosen – Taus was bowled over by the Japanese; my favourites were some of the 60 miniature 'apartment gardens' that Raoul Dufy created in the late 20's with two Catalans: master ceramicist José Lloréns Artigas and architect and landscaper Nicolás Rubió y Tudurí.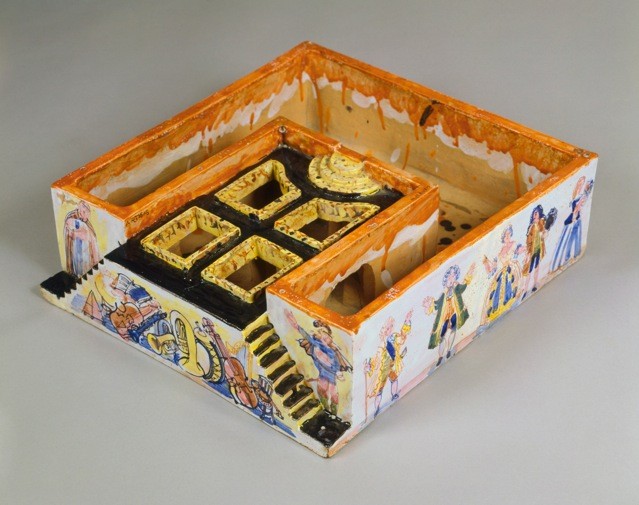 Raoul Dufy: 'The Music or Opera Garden', 1927 – ceramic
Most days art Critic Paul Carey-Kent spends hours on the train, traveling between his home in Southampton and his day job in London. Could he, we asked, jot down whatever came into his head?
Categories
Tags