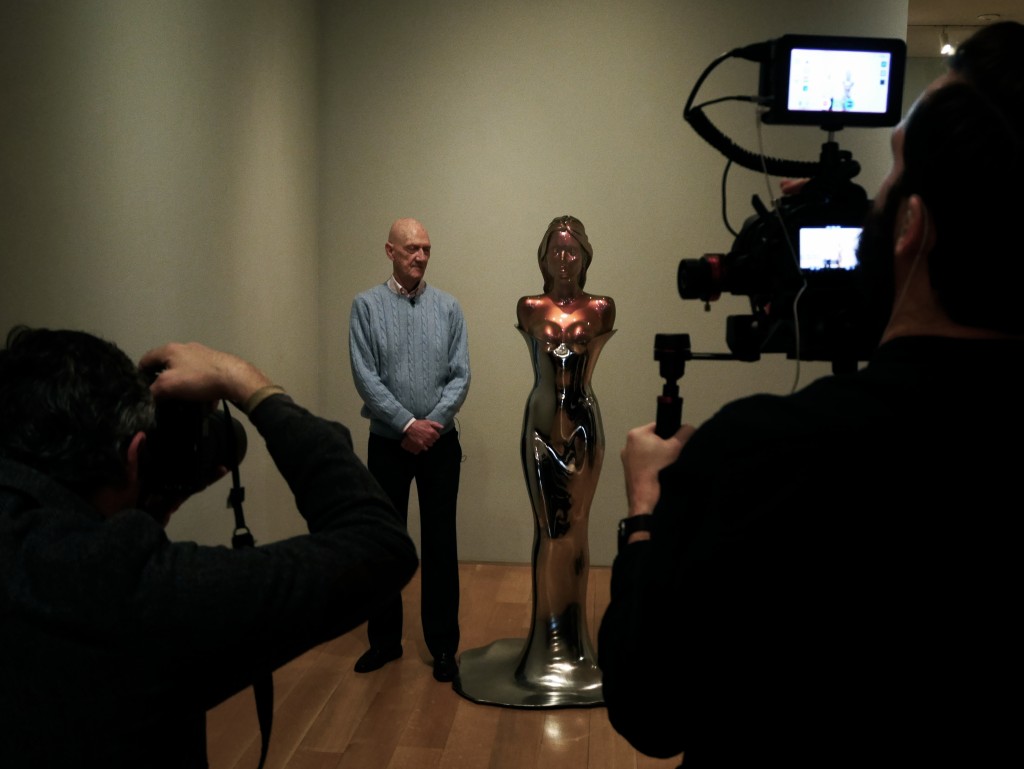 This week I had the fantastic opportunity of hearing Royal Acadamian, Allen Jones talk about his new work at Marlborough Fine Art.
Allen Jones is best known for his painting, metal sculpture and figurative work.
A retrospective of Jones career was held last year at the Royal Academy. Curated by Edith Devaney, the exhibition concentrated on his work from the late 1950's up until 2014.
In contrast, this show is full of new work centering around the sculpture Red Queen. This piece, we learn is homage to the American artist H.C Westermann. (Red King, Silver King, based on chess pieces) HC Westermann embraced Surrealism and Jones considers him to be one of the most profoundly original artists in the United States.
By the mid 80's Jones focused on painting shapes to make them come alive, make them three-dimensional. He discovered the simple act of folding the material whether it be paper, steel or later Perspex gave the form structural strength. Organic folds gave a figurative association of freedom, changing the ability to describe the figure. When working with Perspex, a material not commonly used by artists. Jones discovered he would cut out flat shapes and embellish them with paint. These shapes depict heads on top of these totemic sculptures. Using red and blue Perspex the colour transfers to the edge. The intensified blue on the edges creates a line, the surface becomes subservient to the line, as you move round the sculpture it disappears, the colour liberated from the flat surface. These works for me question what is real, and do we spend too much time in life focusing on the pertinent details? Are we missing a simplistic beauty?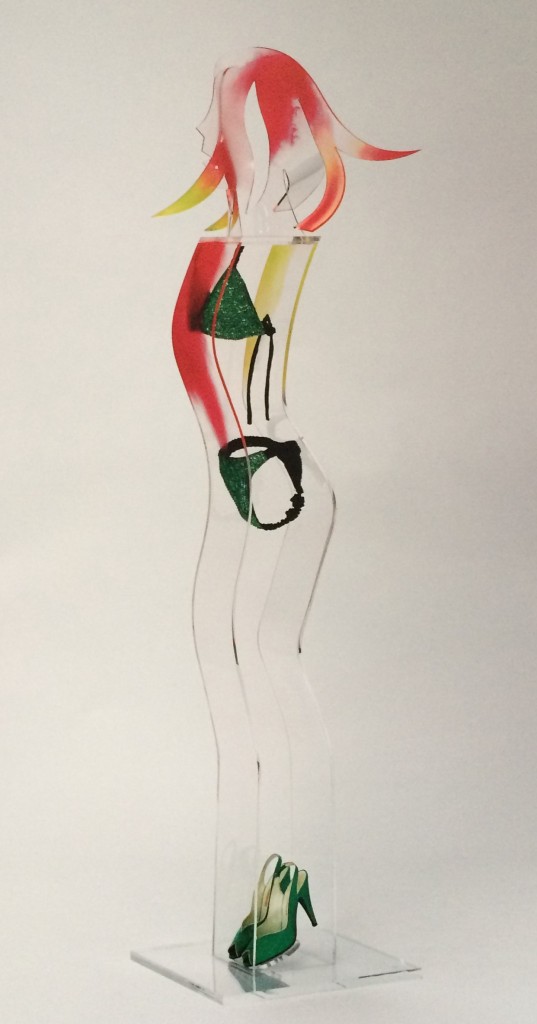 The most stunning piece in the exhibition has to be the revisited subject Kate Moss, originally commissioned by a German collector the sculpture is mesmerising and an impressive technical feat to cast a single resin object of this size. Jones accepted the commission due to his life long fascination with the feminine form, and has been asked many times to paint portraits of sitters during his career but he has declined, he doesn't like the responsibility of having to capture a specific likeness. Photography he feels has usurped the role of the painter in recording history.
Allen Jones has had a prolific year and I look forward to seeing more work as he continues his obsession with the figure and how it stands.
By Toni Gallagher
25th November 2015 – 23rd January 2016
Marlborough Fine Art 6 Albermarle Street, London, W1S 4BY www.marlboroughlondon.com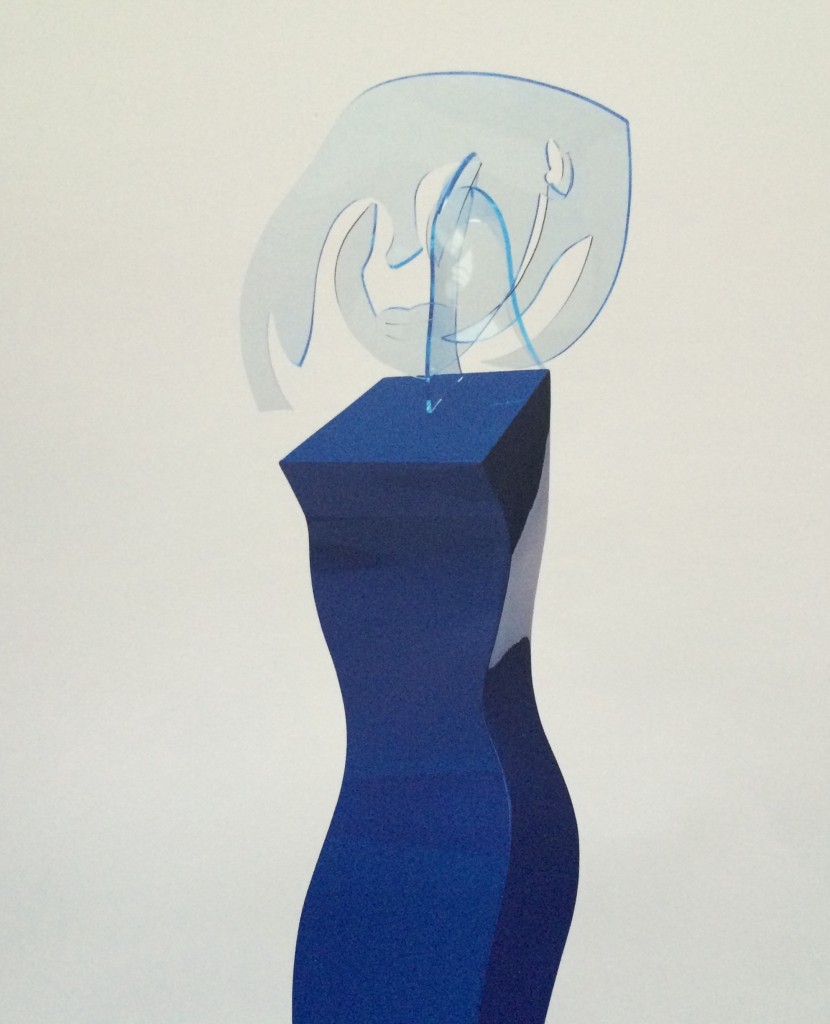 Categories
Tags