In a major creative collaboration, Surface has brought together award-winning group RUDIMENTAL, acclaimed British composer David William Hearn, and Bristol-based street artist Will Barras to create an event featuring orchestral remixes of three of RUDIMENTAL's hit singles – Waiting All Night, Lay It All On Me, and Bloodstream.
After weeks of work, the artists will come together tomorrow night [Weds 11 Nov.] to perform the remixed tracks at an exclusive gig in London's iconic KOKO Camden. The event marks the launch of the new Microsoft Surface Pro 4 and will see UK chart-toppers RUDIMENTAL perform on stage supported by a full classical orchestra – set against a mural inspired by the music and created by Will Barras.
Piers Agget of RUDIMENTAL:
"I think it's an amazing opportunity for us to get a chance to use an orchestra, work with a composer and work with cutting edge technology and then bring it all together to show our music in a different light."
Combining innovation and creativity, the entire project has been developed using the new Surface Pro 4 to showcase its power and performance. Key to the collaboration is the new Pen which allows precision drawing, and the music-writing and composition app, StaffPad. Created for the Surface, StaffPad is a powerful and sophisticated music-writing and composition tool, developed by composer David William Hearn.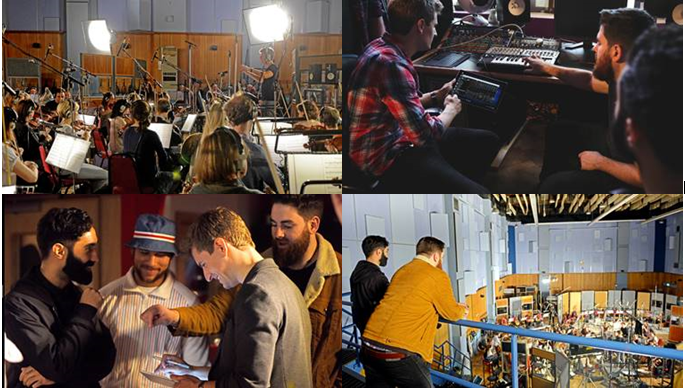 www.microsoftstore.com/SURFACE4
Categories
Tags