WEEK: 19th – 25th October '15
There are lots of art events happening in London; talks, workshops, tours, discussions and many many more! To help you with the choice Bhavani Esapathi from Art Map London has picked the events to visit.
Tuesday, 20th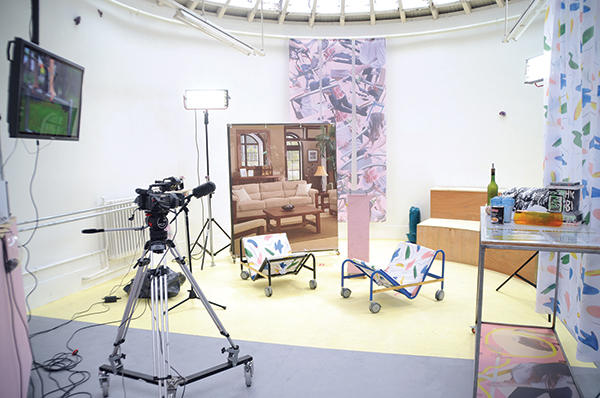 Lea Collet was born in France and lives and works in London. Primarily working with performance, installation and moving image her practice uses collaborative acting, abstracted physical movements and dialogue, sound, objects and obscuring structures to create a malleable stage for improvisation.
Camberwell College of Arts Lecture Theatre
Progression Centre, Camberwell College of Arts, Wilson Road, London, SE58LU from 6:00 – 7:30pm
Wednesday, 21st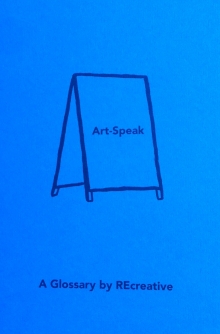 Created in collaboration with BA Graphic Design Students at Camberwell College of Arts and the REcreative Editorial Board, Art-Speak explores definitions of terms often used in art language. Its launch will be celebrated with an evening of talks and performances.
South London Gallery 65-67 Peckham Road London SE5 8UH from 6:30 – 8:30pm
Saturday, 24th
Katharine grew up in Oxfordshire and studied art at the University of Edinburgh and spent a year at the Universite de la Sorbonne in Paris. She now lives and works from her studio at home in Southfields. Katharine has painted her whole life but upon leaving university started work in advertising. Whilst being great fun, after a decade in advertising she found herself becoming increasingly claustrophobic in an office, yearning to be outside battling the elements with a paintbrush. The past 7 years have been dedicated to just that.
Oil and Water Contemporary Art Gallery Oil&Water Gallery, 340 Old York Road, London, SW18 1SS from 1:00 – 3:00pm
Sunday, 25th
Join us for a screening of the 2009 documentary Eddie Noble: A Charmed Life, about the Jamaican born London resident Eddie Martin Noble (1917 – 2007), who influenced author Andrea Levy's award-winning novel Small Island.
The documentary provides a historical perspective on issues around the colonisation of the Caribbean, racism in the RAF during the Second World War and racial inequality in post-war Britain.
Imperial War Museum Lambeth RoadLondon SE1 6HZ from 3:00 -4:30pm
Categories
Tags