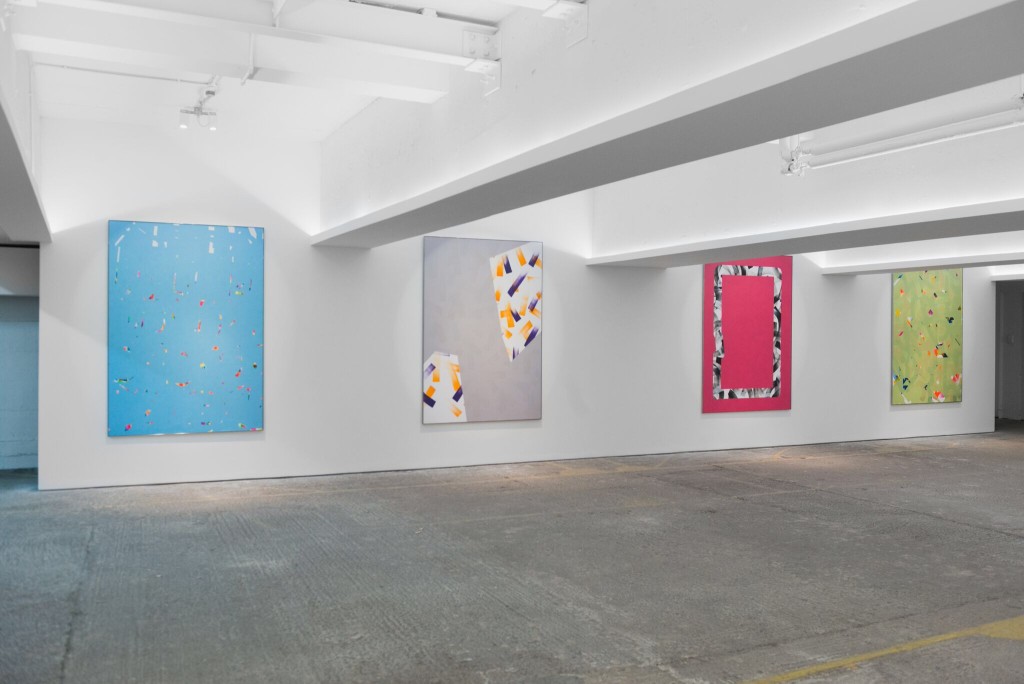 The ever growing influence of digitised imagery in painting is beckoning in a new era of abstraction. The trend of digitally made compositions recreated by hand or the combination of digital combined with traditional methods are giving a new dimension to painting and producing a whole new pedigree of painter.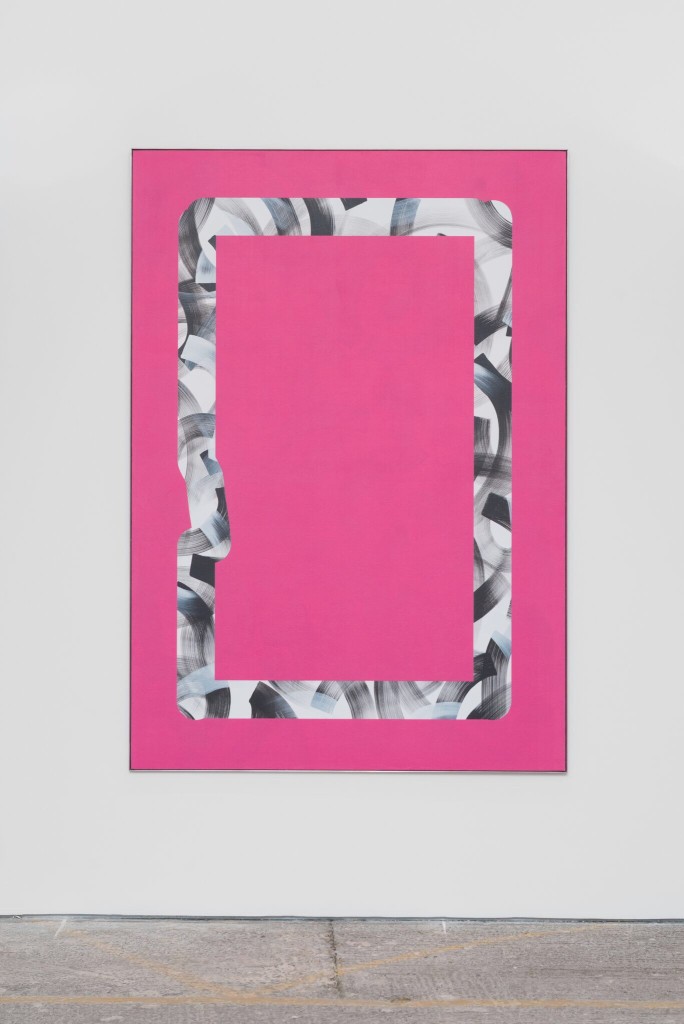 Dennis Loesch's practice is digital heavy. His ongoing project 'Memory Sticks'  draws on a vast archive of text and images that Loesch has been collecting over many years. Over 24,000 Personal photos, scans from magazines and news papers, banknotes and all sorts of other ephemera are amalgamated then split across individual Aluminium rods to produce work that blurs the lines between painting and sculpture.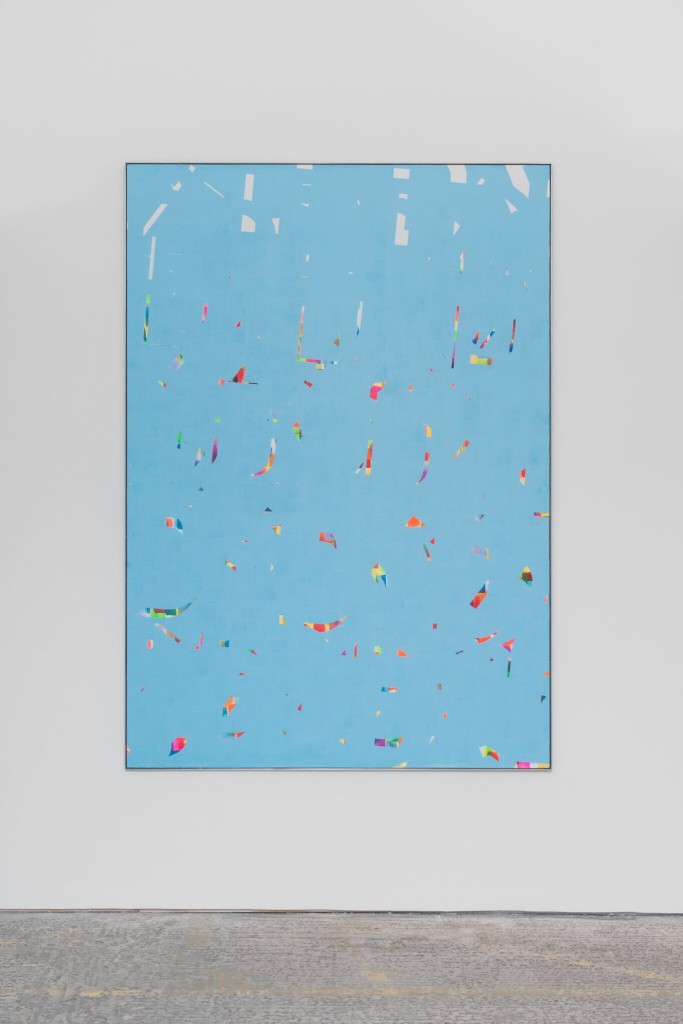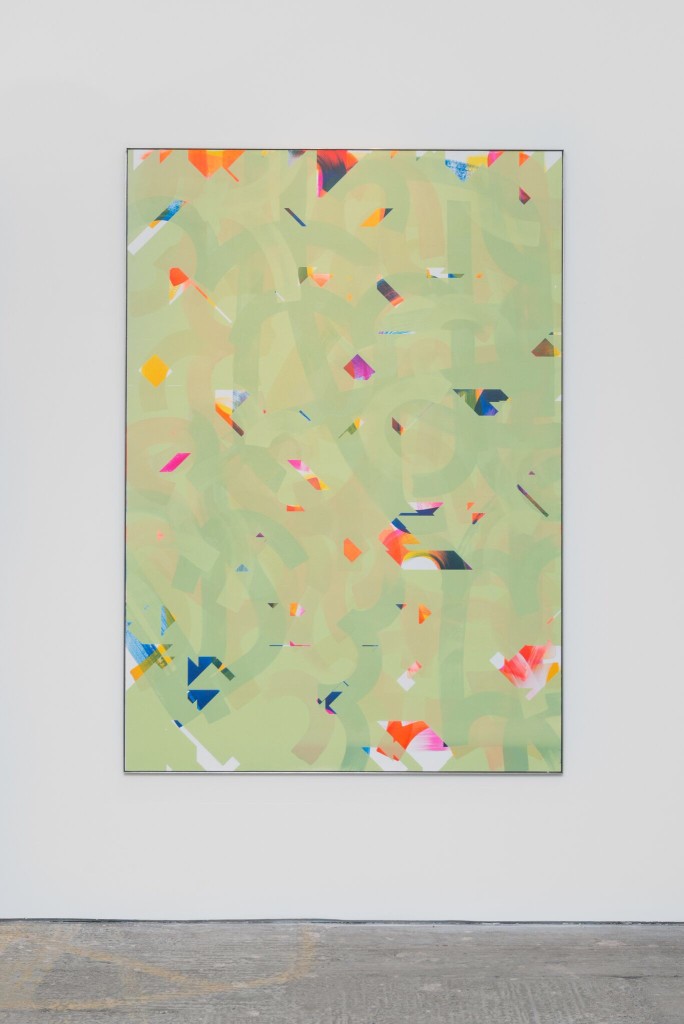 Loesch's debut, UK exhibition sees a new direction for the artist with a body of work using much more conventional practice but still with a considerable focus on the digital. The collection of large and small scale paintings blend the juxtaposed approaches to create layers of shape and movement. The erratic abstract actions are masked by a more formal, solid camouflage giving the viewer a short sharp glimpse into the chaotic backdrop. The voyeuristic approach to displaying something extremely gestural then taimng it with hard shape and colour gives the paintings a satisfyingly immersive ambience.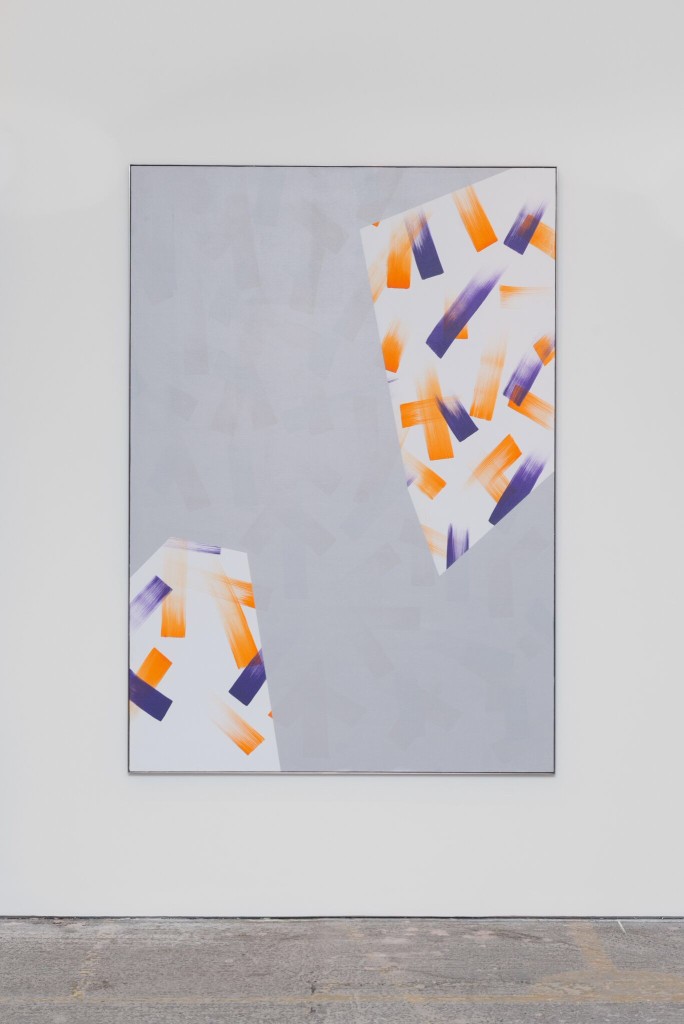 Although it would be easy to draw comparisons from Loesch's work to a lot of painters using similar techniques there is something definitely unique to his style and approach. The work creates a slick enveloping experience with impeccable use of colour and complex composition.
The show runs until the 26th of October at PM/AM and all other information can be found HERE.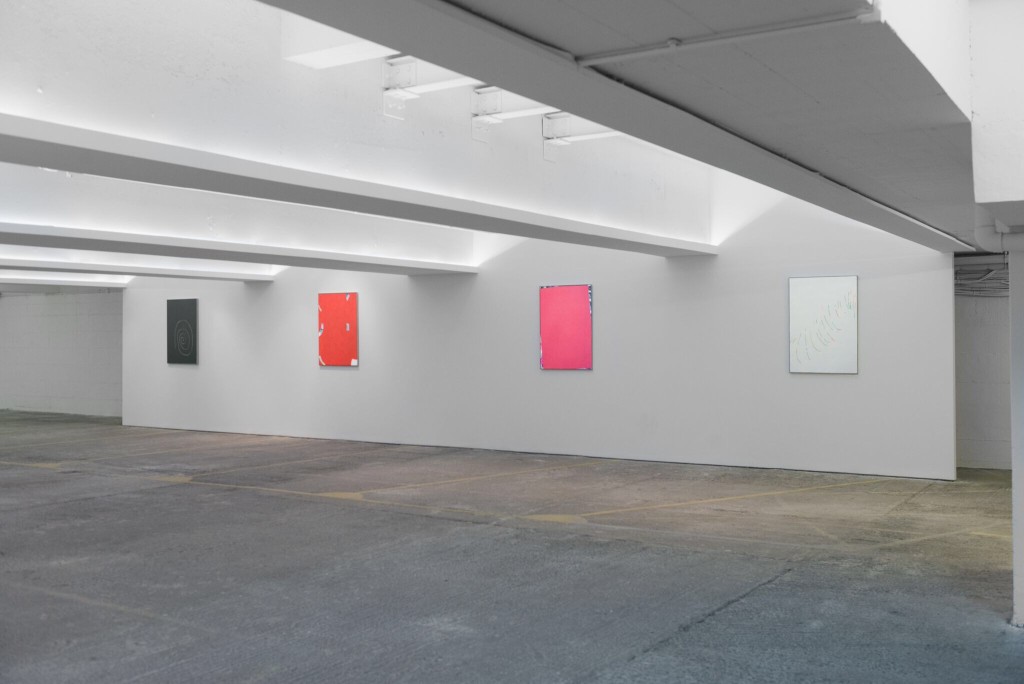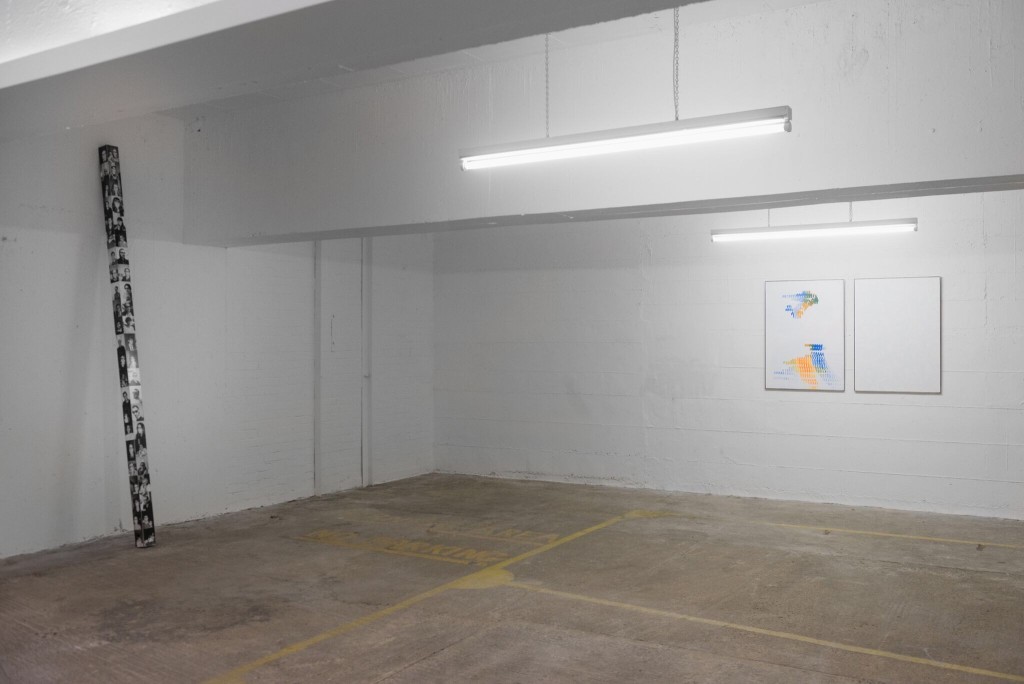 Categories
Tags