I was a little surprised to be invited to curate in what proved to be the third Warrington Contemporary Arts Festival (2-31 October), expanded this year under the guidance of Copperfield's Will Lunn to incorporate 'N()RTH' – pavilions along the mode of the Venice Biennale, but representing cities rather than nations. Sheffield, Leeds, Liverpool, Manchester, Birmingham and Newcastle were dotted around Warrington, mostly in disused shops. Middlesbrough's artist-run Platform A Gallery showed particularly well with Tony Charles' viscerally industrial scraped metal abstractions and Nick Kennedy's hypnotic floor installation 'Timecasting' – 64 electronic clock mechanisms, each fitted with differing loops of gold wire and left to run – with a murmorous collection of flicking sounds – so that 64 different circular drawings slowly built up on the paper beneath. 25 years ago the UK's first IKEA opened in Warrington, and my own show at the reassuringly traditional Warrington Museum & Art Gallery takes that as a starting point for 13 artists to look at such issues as consumerism, the corruption of modernism and the difference between art and design.The central work is a twenty minute film, 'Stealing Beauty', in which Guy Ben Ner's family carry on their everyday life and arguments in a succession of IKEA show homes. Ryan Gander's ramshackle lamps, made for his wife as a way of stopping her going to IKEA, and Joe Scanlan's coffin built from Billy bookcases, made the most headlines – there was even a mention on Radio 4. That 'The Dream of Modern Living?' was well received no doubt reinforced my sense that Warrington is becoming an interesting new arts destination.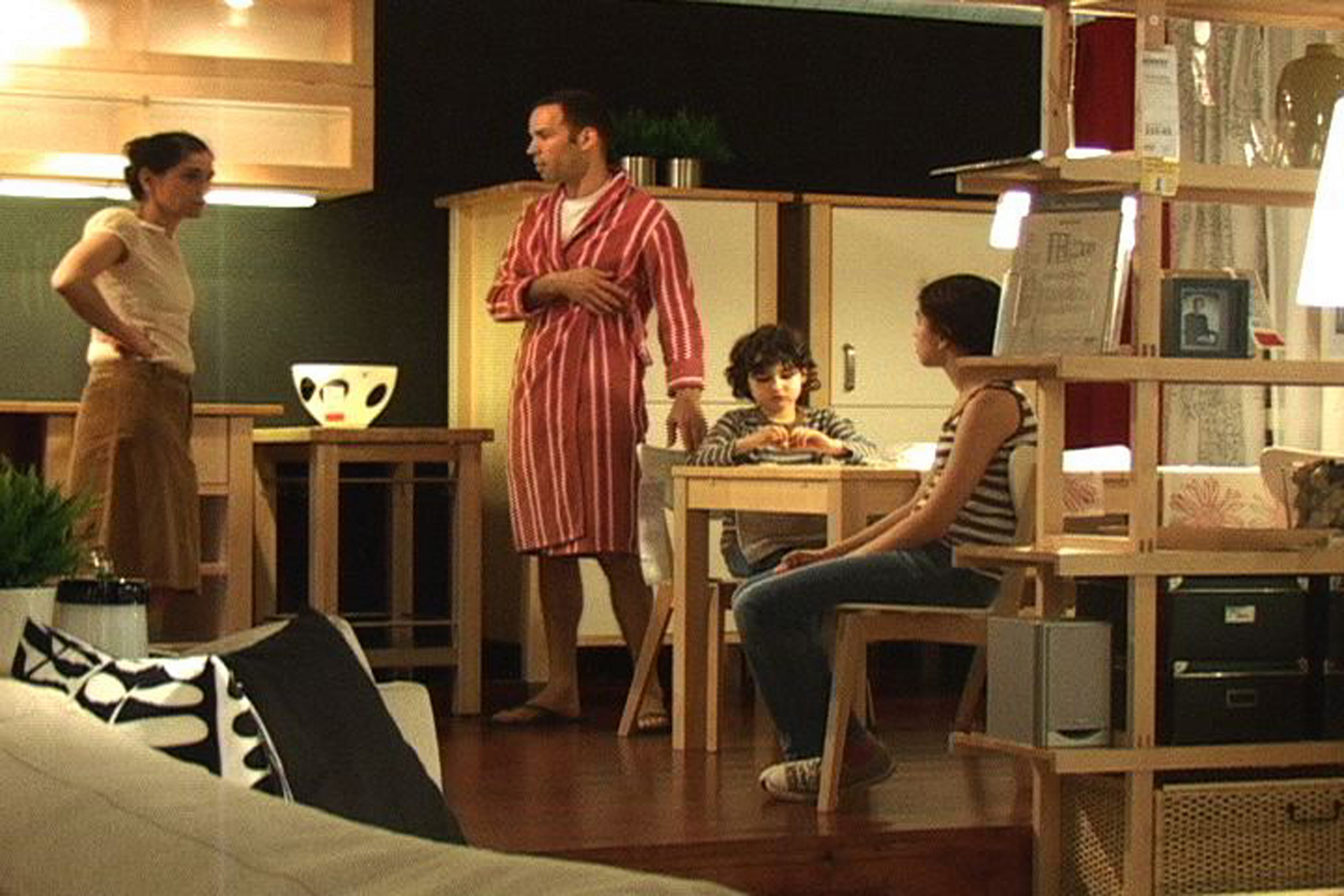 Still from Guy Ben Ner: 'Stealing Beauty', 2007
Most days art Critic Paul Carey-Kent spends hours on the train, traveling between his home in Southampton and his day job in London. Could he, we asked, jot down whatever came into his head?
About Paul Carey-Kent