WEEK: 21st – 27th September '15
There are lots of art events happening in London; talks, workshops, tours, discussions and many many more! To help you with the choice Bhavani Esapathi from Art Map London has picked the events to visit.
Tuesday, 22nd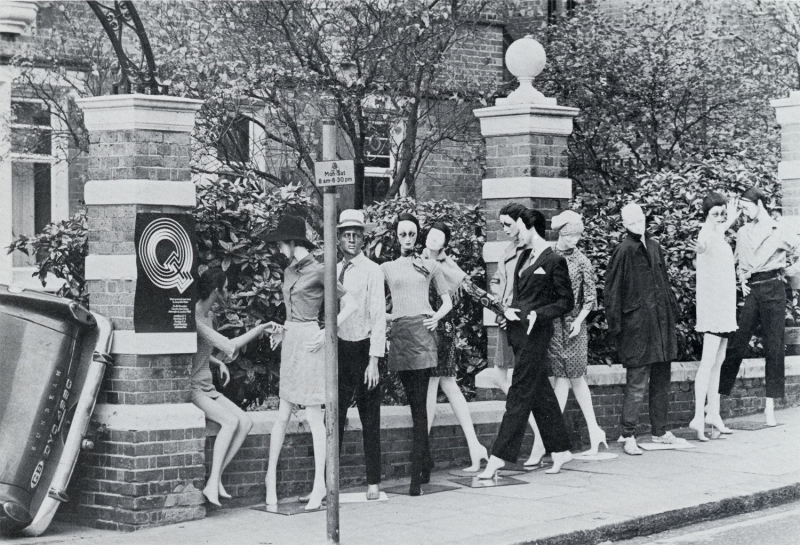 Leopoldo Maler exhibition, Camden Arts Centre, 1972, Photo: Bryan Wharton
Talk: 1960s And Public Institutions
This series begins with a discussion between Sir Nicholas Serota, Director at TATE, and artist Jeremy Deller. They consider how the establishment of public institutions such as Camden Arts Centre, Arnolfini and Modern Art Oxford, that were built in the 1960's, brought art to the people, the opportunities that the formation of these spaces enabled, and the challenges they now face to remain open and accessible in the changing landscape of today's art world.
Camden Town Hall Council Chamber Camden Town Hall Council Chamber, Judd Street, London, WC1H 9JE from 7:30 – 9:00pm
Thursday, 24th
Please join us to celebrate a new exhibition Albert the kid is ghosting with Etel Adnan, Ida Applebroog, Philip Guston, Sergej Jensen, Hans Josephsohn, Oscar Murillo, Andreas Slominski and Michael E. Smith and the launch of DRAF Studio, our new space for performance and education.
DRAF Symes Mews37 Camden High StreetLondon NW1 7JE from 6:30 – 10:00pm
Friday, 25th
Launch Party of Tom's Etching Studio
This is the first studio that will focus on Intaglio (etching + engraving) and Relief (lino + woodblock) printing, as well as give opportunities to explore guerrilla printmaking such as cardboard printing, pasta maker printing and many others.
Tom's Etching Studio 48-50 Blenheim Grove, Railway Arch 229, London, SE154QL from 6:30 – 9:00pm
Saturday 26th & Sunday 27th
Digital Design Weekend at The V&A
The Digital Design Weekend brings together artists, designers, engineers and scientists celebrating the intersections of art, design and technology, coinciding with the London Design Festival at the V&A. A variety of installations, workshops, performances and family friendly activities will take place across the V&A's galleries, exploring themes of civic design,
sustainability and collaborative making.
The weekend will be showcasing a new performance from Japanese artist and technologist Daito Manabe with ICN, techno-explorer and futurologist Nelly Ben Hayoun's new film Disaster Playground, and a live cinematic game.
A variety of show-and-tell installations and labs will invite the public to engage with emerging digital design in the studios of the Museum.
Kensington Gardens, London W2 3XA from 10:am – 6:00pm on both days
About Art Map London